Do you have a LinkedIn profile? Chances are you probably do –even if it is just sitting there collecting dust!
In recent years, LinkedIn has grown tremendously –and proved itself to be a valuable network for professionals, marketers, job seekers, and more.
With more than 500 million members, it's safe to say that LinkedIn has earned its spot among the top social network platforms, joining the ranks of Facebook (2.07 billion active monthly users) and Twitter (330 million), and Instagram (800 million).
But despite LinkedIn's tremendous growth, this social platform is one that's often overlooked by businesses and marketers alike. This is unfortunate since, despite the fact that it may not quite have the numbers that Facebook does; it's a tremendously valuable network nonetheless.
Consider this:
80% of B2B leads come from LinkedIn
94% of B2B marketers are using LinkedIn to distribute content
43% of marketers have sourced a customer from LinkedIn
LinkedIn's SlideShare reaches 70 million unique visitors a month, making it one of the top 100 most-visited websites in the world
(Source)
One of the great things about LinkedIn is the nature of the network: it's an ideal place to reach business prospects and make professional connections. As Hannah Evon of HigherVisiblity.com says, LinkedIn's audience makes it an incredibly valuable place to network.
"LinkedIn, by its very nature, tends to attract a more pragmatic audience than other platforms," writes Evon. "Whereas other social platforms are often used for leisure and recreation, LinkedIn is often used for more serious and deliberate pursuits, making it an ideal place to cash in on purchase intent and lead potential."
For entrepreneurs, taking advantage of this platform, and using it to its full potential will prove to be extremely rewarding. In fact, it just might prove to be your new favorite social media platform!
With this in mind, let's take a look at a few things that you can do to grow your audience on LinkedIn.
Go Over Your LinkedIn Profile
First things first, head over to your LinkedIn profile. You know the one: your long disused profile that's just sitting there collecting dust. Now, it's time to spruce it up to encourage people to connect with you.
If you're tempted to think that your profile doesn't matter all that much, here's what LinkedIn itself has to say about it:
"Your LinkedIn profile – and the profiles of everyone else at the company – are the peaks that come together to form the mountain range that is your brand. When people search your name, you want them to find you and come across something – anything – that makes you stick out from similar people working at similar companies (i.e. your competitors)."
Your profile is your hub, so to speak. It's where that all-important first impression is made, where potential contacts will decide to connect with you. As we all know, first impressions matter –a lot, so make yours count.
So how do you spiff up your profile and get it ready for your audience?
For best results, try to aim for 100% profile completeness, and then work to continually update your profile, making changes as you acquire new skills, make achievements, and form new connections.
To start, let's work on your summary; an important part of your profile that's located near the top, and will be seen first –after your name, header, and profile image.
When it comes to creating a compelling summary, try to steer clear of empty phrases and words such as 'results-driven,' and 'goal-oriented.' These are buzzwords that everyone's using, and they won't help your profile to stand out.
Instead, think of your summary as your chance to genuinely share with the world what it is that you do –and more importantly, why you do it. Try to summarize this into a few sentences –a brief, online elevator pitch, if you will. Ideally, this should include a very concise backstory as well.
SEO It Up
Your goal is to reach people who are searching on LinkedIn and off, and a well-optimized page can help you to gain valuable visibility.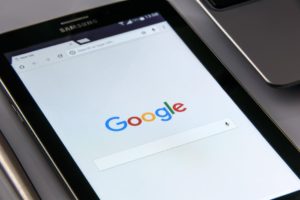 Consider putting some keywords into your profile, things that potential prospects might search for and terms related to what you do. You may also want to include links to various websites that you'd like to highlight, and use your full name in some places instead of "me."
You'll also want to connect your LinkedIn account with other social media profiles. Be sure to link your website to your LinkedIn profile page for an extra boost of SEO. Finally, make sure you make your profile page public, to make it visible to Google and your audience alike.
Create a LinkedIn Company Page
Now that you've got your profile spruced up, it's time to set up your LinkedIn company page.
Think of this as your business' LinkedIn profile. This page should present your company's story in a concise, compelling way, and provide relevant content to engage your audience.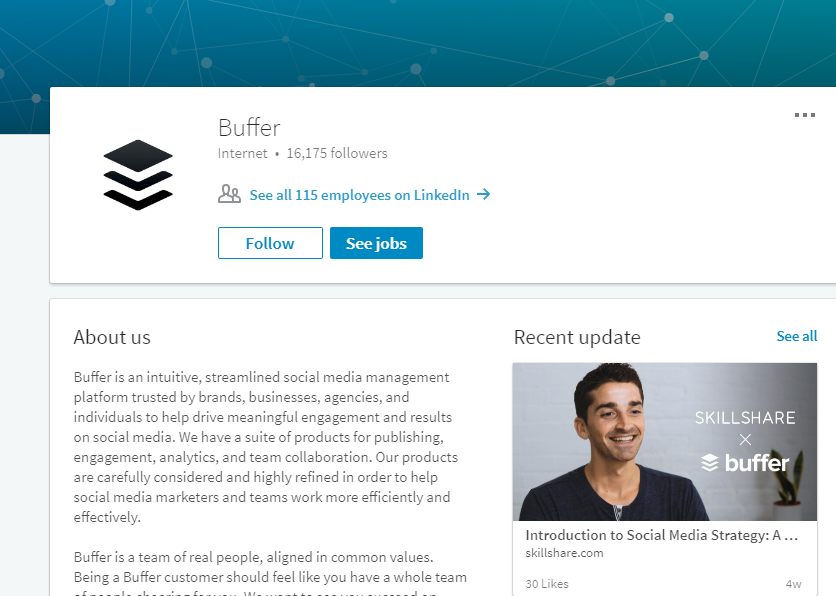 Company Pages are free, so there's no reason why you shouldn't have one. To learn more, head over to LinkedIn and get started.
Don't Forget
When it comes to creating an engaging company page, you'll want to keep the following in mind:
Write a compelling 'about us' section
Upload your logo and a great cover photo
Try to fill out as many sections as you can
Add specialties: things that your company specializes in (Maximum 20)
Include available jobs if you're currently recruiting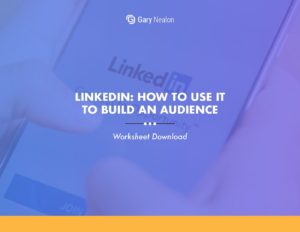 Get our LinkedIn: How to Use It to Build an Audience worksheet delivered right to your inbox.
Optimize Your Company Page for SEO
Next, make sure you optimize your company page for search as well.
Here are three simple ways you can optimize it:
Keywords: Incorporating keywords into your company profile information. It's helpful to try to think of words and phrases that your potential customers or audience would use to find your product or service.
Include a link to your company page from your website: Creating a link from your website, blog, and other marketing material to your company page, can help to boost your SEO.
Encourage your employees to update their profiles: If your employees add your company to their work experience, a link is created back to your company page, further boosting your SEO.
Define Your Goals and Audience
Like any other marketing initiative, the success of your outreach will depend largely on your goals –and how realistic and specific they are.
Common LinkedIn marketing goals involve generating leads, raising brand awareness, attracting top talent, or a combination.
By taking the time to clearly define what you want to accomplish, it'll be much easier to define your audience and reach your goals. Say, for example, you have a business accounting software program –and you're looking for influencers to try it out. Your goal would be to raise brand awareness among LinkedIn members with specific job titles like 'accountant,' 'CPA,' 'Business Owner,' and 'Founder.'
Having goals makes it much easier to create a plan, and enables you to track your progress.
Share Compelling Content on Your Company Page
I can't stress this one enough. If you're hoping to get the most out of your LinkedIn profile, and looking to grow your audience, then you'll want to ensure that you're sharing high-quality, relevant content.
Relevant content –posted regularly, is one of the best ways to improve your rankings.
Here's how it works:
When you publish updates from your company page, they also appear on your public page –allowing your content to be indexed by search engines. The more you share, and the more your followers engage, the higher you'll rank.
With this in mind, let's take a quick look at a few tips for creating engaging content –the kind that performs well on LinkedIn.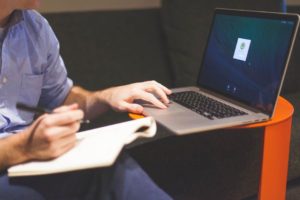 Take the Right Approach
Your goal should be to create content that your target audience is interested in. Always avoid the temptation to be overtly salesy on LinkedIn, that approach won't do you any favors.
If you're not sure where to start, consider how you can help your audience perform their jobs better, solve a problem, or help address pain points.
As Laura Ramos from Forrester puts it, "Business buyers don't buy your product; they buy into your approach to solving their problems."
Fresh ideas are especially good, if you can give first-hand accounts or information that has helped you personally, go ahead and do so.
According to LinkedIn, thought-leadership pieces are one of the best ways to grow a LinkedIn audience.
Here's a look at three main types of thought leadership articles:
Industry thought leadership: Share your perspective on current events.
Organizational thought leadership: Create content that expounds upon your company's ethos and vision.
Product thought leadership: Share pieces that are centered on your commitment to be the best solution for your customers.
Creating high-quality content, packed with research, personal anecdotes, and data, will help to position you as an expert in your niche, which in turn could boost interest in your work. It can also help to increase your leads. If someone finds your content useful, they'll be more inclined to connect with you, or work with you.
Consider Images and Videos
Our brains are able to process pictures much more quickly than text, and on most social media platforms, content with images tends to garner more engagement than their text-only counterparts. When creating content for LinkedIn, you may want to consider adding images, as well SlideShare presentations, and maybe even the occasional YouTube video.
However, keep in mind that in some cases, posts that have fewer or even no images –may perform better on LinkedIn. Whether your post could benefit from images will depend on factors such as your niche, your audience, and even the content itself. For this reason, I'd recommend split testing content with images, and without –so you can see which option is best for your audience.
Add a Call to Action
Just as you would with a blog post, look to include a compelling call to action on your LinkedIn content as well. Try to take a strategic approach with this, consider what the best next step you'd like the reader to take, and then try to encourage them to subscribe for a free e-book, download, or newsletter. This is an important step toward collecting your social media contacts' email information, and getting them onto your mailing list.
Include Your Author Bio
Try to include your author bio at the bottom of your posts. This is a step that's often forgotten, but it can be a great way to encourage your audience to learn more about you, and drive people back to your website or blog.
Include Links
Don't forget to include links to related articles –both on your own blog as well as other, relevant articles that you've found helpful. It'll help drive relevant traffic!
Share Your Content
Once you've hit 'publish,' it's time to tweet it, Facebook it, and share it across all of your social media followers with a mention to @LinkedInPulse. If it's exceptionally good content, there's always chance that your article might get noticed by a channel editor who may even want to feature it; resulting in more visibility and engagement!
Share Other People's Content
Don't forget to share other engaging content as well. If you come across a relevant and engaging piece, go ahead and post a link on your company page. This is a great way to build your following, and as a bonus, the original author will most likely appreciate the publicity.
Stay Active
LinkedIn is a great place to share upcoming news and content, but it's also important to stay actively involved with the social network in order to get the most out of it. Keep up with your connections, share what you're up to, and engage with their content. Staying active will help to keep you fresh in your audience's minds, and will help you to continue to build your network.
Seek and Give Endorsements
LinkedIn's endorsement feature is a virtual thumbs-up board, allowing connections to vouch for you, for skills you've listed in your profile. Having endorsements helps to boost your credibility, and it's important to seek them out at every opportunity.
While it may sound awkward, asking for an endorsement, it shouldn't be. Simply send out a message to people who have benefited from your products or services with a short and simple title, something like, "Can I ask you a favor?" Be polite, don't be pushy, and in most cases, your contacts will be more than happy to endorse you. Likewise, look for opportunities to give endorsements yourself.
A/B Test Everything
You can learn a lot by A/B testing. In fact, often the things that you think are insignificant, like the type of image you use on your content, will prove to have the biggest impact.
For instance, Alex Rynne, an Associate Content Marketing Manager at LinkedIn, found that the term "guide" performs much better than "e-book." She also reported that posts with links receive 45 percent higher engagement rates than those without. Consider trying different types of headlines, and content mixes, and split testing to see which approach gets the best results.
Consider Paid Promotion
Paid promotion can be an extremely effective way to expand your reach on LinkedIn, especially when you're first starting out.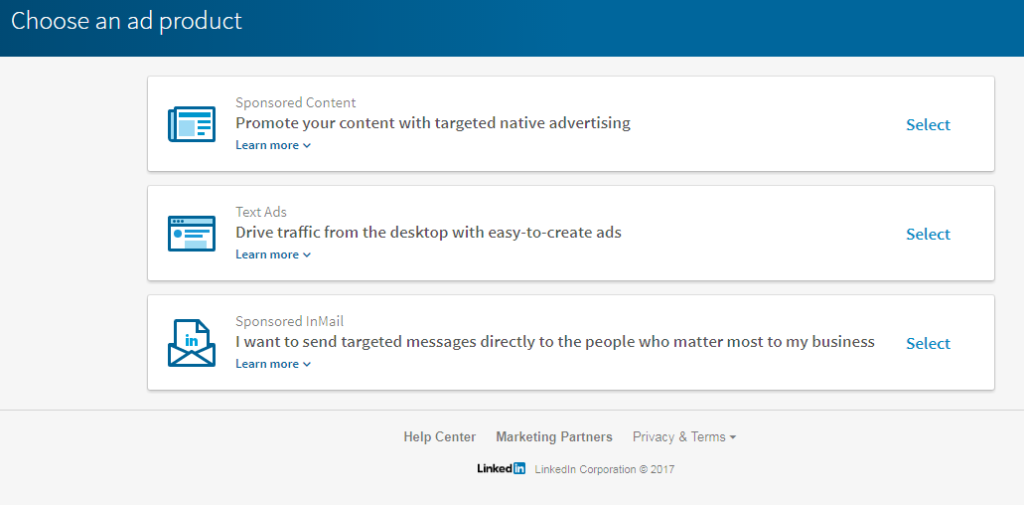 LinkedIn currently offers a number of different options when it comes to paid promotion. These include:
Advanced Ad Targeting
Sponsored Content
Text Ads
Sponsored InMail
Display Ads
Dynamic Ads
Account-Based Marketing
Use Analytics
Finally, make sure you're using analytics to see what's working; and what isn't. After all, you don't want to be wasting your time! Analytics allow you to ensure that you're creating content that's engaging and relevant.
There are a couple different ways that you can tap into your audiences' preferences on LinkedIn:
For monitoring your free campaign performance, there's LinkedIn Company Page analytics, and analytics for publishing on LinkedIn.
For improving your paid campaign performance, there's LinkedIn Campaign Manager analytics along with conversion tracking.
Create a Profile Badge for Your Website
Growing your LinkedIn audience doesn't just take place on LinkedIn; you can also drive traffic from your website or blog to LinkedIn, further boosting your audience.
Consider adding a profile badge on your website that links to your LinkedIn profile. LinkedIn has a number of different badge designs to choose from, or you can create your own to ensure it matches your website.
Update Your Email Signature
You could also update your email signature to include a link to your LinkedIn profile. If you use email for most of your digital communications, this can be a great way to get the word out, making it easier for people to connect with you.
Use LinkedIn Groups
LinkedIn Groups are a valuable feature that can help you to expand your network, and you'll want to make sure you're using them! LinkedIn allows you to join up to 50 groups, and you'll want to join as many as you can.
Once you've joined a LinkedIn Group, you can also filter the membership list to locate prospects according to different criteria. To do this, navigate to the Members page, and run a filtered search to build a list of prospects based on location, company names, and more.
You can then use this list to implement a LinkedIn campaign, to locate and connect with customers and prospects.
In addition to joining groups on LinkedIn, you can also create your own. This is a great way to build your authority, helping to establish you as an influencer in your niche.
Josh Turner, the founder of B2B marketing firm Linked Selling, recommends looking to create niche groups on LinkedIn that target your ideal clients. You can then reach out, introducing yourself as the founder of the group instead of trying to cold pitch them.
"This not only helps you grow that group… but also allows you to be seen as an authority in the eyes of your prospect, not just as a vendor or salesperson," says Turner.
Instead of creating groups that are all about you and your business, look to build a community around topics and interests that matter to your prospects to increase their chances of joining.
Create Personalized Invitations to Connect
In most cases, you'll want to avoid sending out the generic LinkedIn message that's included when you invite someone to connect. Taking the time to personalize your message will help to jog their memory as to who you are, and adds a nice touch. Plus, it'll help to keep you from potentially being flagged as a spammer.
A clear and personalized invitation is the best way to approach your prospects. Simply start by introducing yourself, follow up with how you found them, and why you'd like to connect. Ask yourself what value you can offer the person. Alternatively, you could lead in with a reference to a previous conversation, or mention an interest that you both share.
While many people have LinkedIn accounts, many aren't using them as effectively as they could be. Don't let your account go to waste. By implementing the above tips, and taking advantage of some of LinkedIn's tremendously valuable tools –like their publishing platform, SlideShare, analytics, and paid promotion, you can extend your reach, improve engagement, and ultimately, even benefit from a growing audience.
Are you on LinkedIn? Have you found it to be a valuable platform?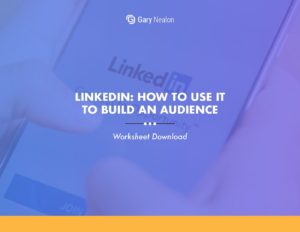 Get our LinkedIn: How to Use It to Build an Audience worksheet delivered right to your inbox.