Last year was a challenge for a lot of businesses. One company though, seemed to weather it all just fine and even emerged with record-breaking growth in both their sales and company size.
Amazon, the world's biggest e-commerce platform, hit $75.5 billion in sales revenue in the first quarter of 2020. In March and April, they announced plans to hire an additional 175,000 people for their fulfillment and delivery network.
But this massive growth hasn't just benefited the company, it's also been good for individual e-commerce sellers as well. According to JungleScout, Amazon's third-party sellers are responsible for more than half of the company's annual revenue. Additionally, their research has found that 86% of third-party Amazon sellers are profitable and 67% are profitable within their first year of selling.
With the right tools and knowledge on how to make your products visible in Amazon's search results, you can also have a chunk of that lucrative Amazon pie.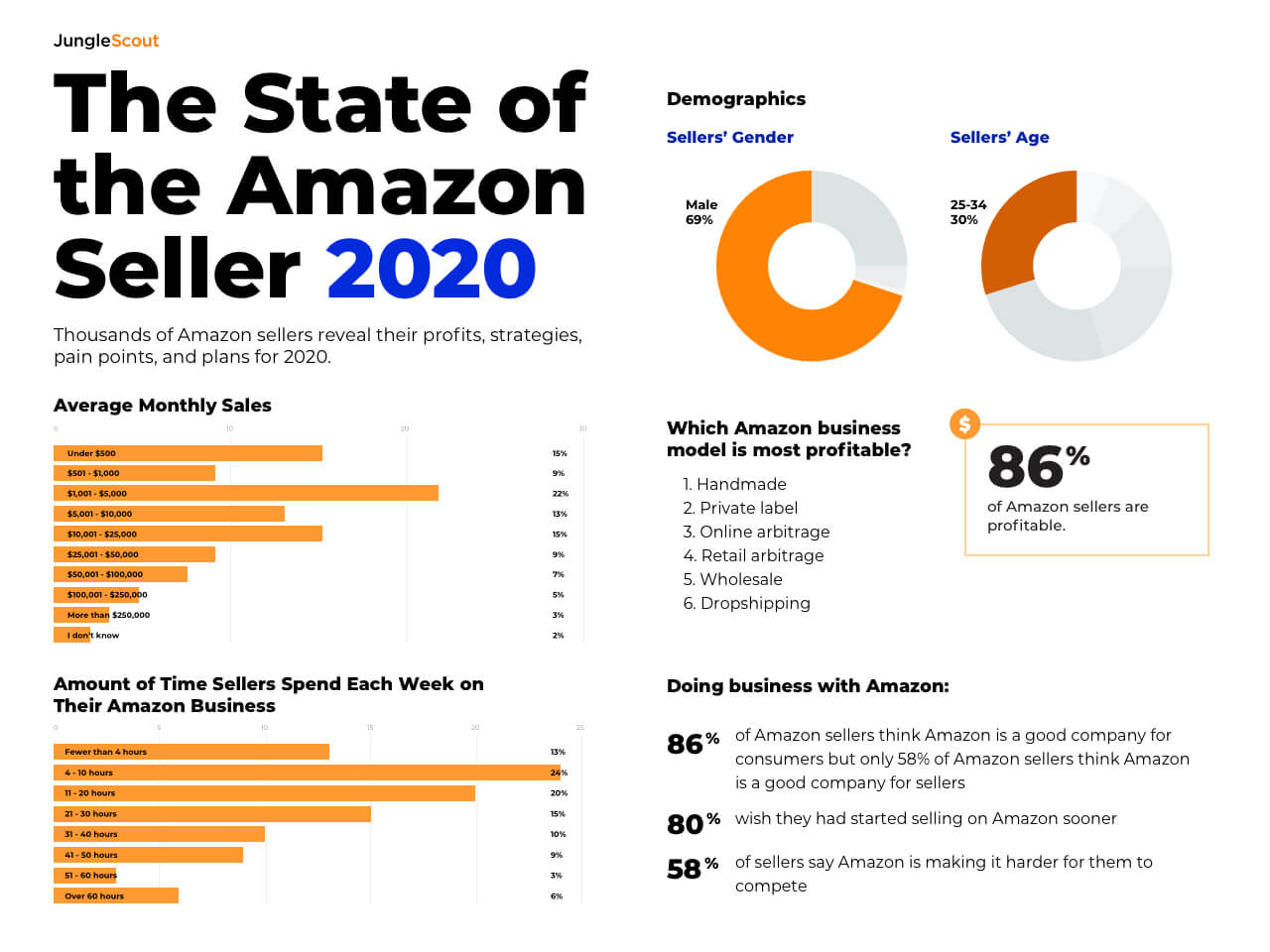 How Amazon Search Results Work: The Amazon A9 Algorithm
First up, let's look at how Amazon's search algorithm works.
Amazon's product ranking algorithm is called the A9 algorithm. As a search engine on a selling platform, this algorithm is different from search engines such as Google or Bing, where the search queries are much more general, and the results are more information-based. People use Amazon with the intention to buy, so the goal of the A9 is to organize and rank products as efficiently as possible for Amazon's customers.
Since some 75% of users will only look at the first page of search results, it's important to make sure your product listings are easily searchable and rank high for the keywords you're targeting.
So the next question is, how do you know what matters to the algorithm and how do you optimize for it?
Let's get started:
Amazon SEO
There are as many as 353 million products being sold on Amazon today. With the sheer level of competition that sellers face on this platform, simply listing a product and hoping it gets noticed probably won't be enough. 
One important thing to always keep in mind when making your Amazon product listings is that Amazon is also a search engine. In fact, it's the third-largest in the world after Google and YouTube. It is the world's largest search engine for e-commerce, with 54% of product searches now taking place there. 
Knowing your way around Amazon's algorithm and optimizing your listings leads to a higher conversion rate and more sales. This is why it's important to invest some time and energy in SEO optimization. 
Several things are taken into consideration when Amazon ranks products on its search results. The two key main ones are the relevance and performance of the product.
Relevance
Amazon defines relevance as "anything that satisfies the users' need." This means that when people search for things, the exact or near-exact items that they look for are served to them.
This can include:
Text relevance and keywords

Images

Backend search terms

Stock supply

Fulfillment method

Store and product reviews
Performance
Performance, on the other hand, is based on sales and product movement. The faster you sell and the more products you sell, the higher the chances are of your product getting ranked higher for certain keywords and getting favored by the algorithm.  Things that can affect performance are:
Product prices

Sales velocity

Conversion rates

Seller or store history
Easy Steps to Improve Amazon Search Listings
Right off the bat, there are several easy things that you can do now to improve your product listings and optimize for relevance and performance.
To start, make sure you at least optimize the following for your listings:
Title

Sub-title

Product description

Image meta tags

Questions and answers

Reviews
Now, here's a look at how you can optimize your listings:
Find the Right Keywords
People find products on Amazon by searching for them. Customers enter keywords that will then be matched with the information you include in your listing. By providing relevant descriptions and the right keywords for your product, you will have a higher chance of being seen.
Also, make sure you're using relevant long tail keywords. These types of keywords are more specific for your products used in searches by your buyers. Customers who use long tail keywords are usually very close to the point of purchase and are considered as quality leads. This can boost your conversions and organic search ranking.
Long tail keywords are also helpful when people use voice searches. Image SEO can also give your listing a boost. Adding relevant keywords and metatags to your images can also help to drive traffic to your listing.
Check out this post to see how you can find long tail keywords to target.
Check Out Your Competitors
You can find the best keywords and search terms for your product by doing a reverse ASIN search. This allows you to see your top competitor ASINs and see what keywords and search terms they rank in. It can also extract all the keywords in your competitors' product listings plus the keywords they are indexed for.
Optimize Your Product Listing Titles
This is a very important element of Amazon SEO. It is one of the first things people see, and if it matches what they search for, you'll have a better conversion rate. You should include the most relevant keywords in the listing title, and other important details such as:
The brand

Product line or type

Main material or key feature

Color and size

Packaging and quantity
Check out the title of this product listing that ranks as the number one bestseller in the 'activity and fitness trackers' category.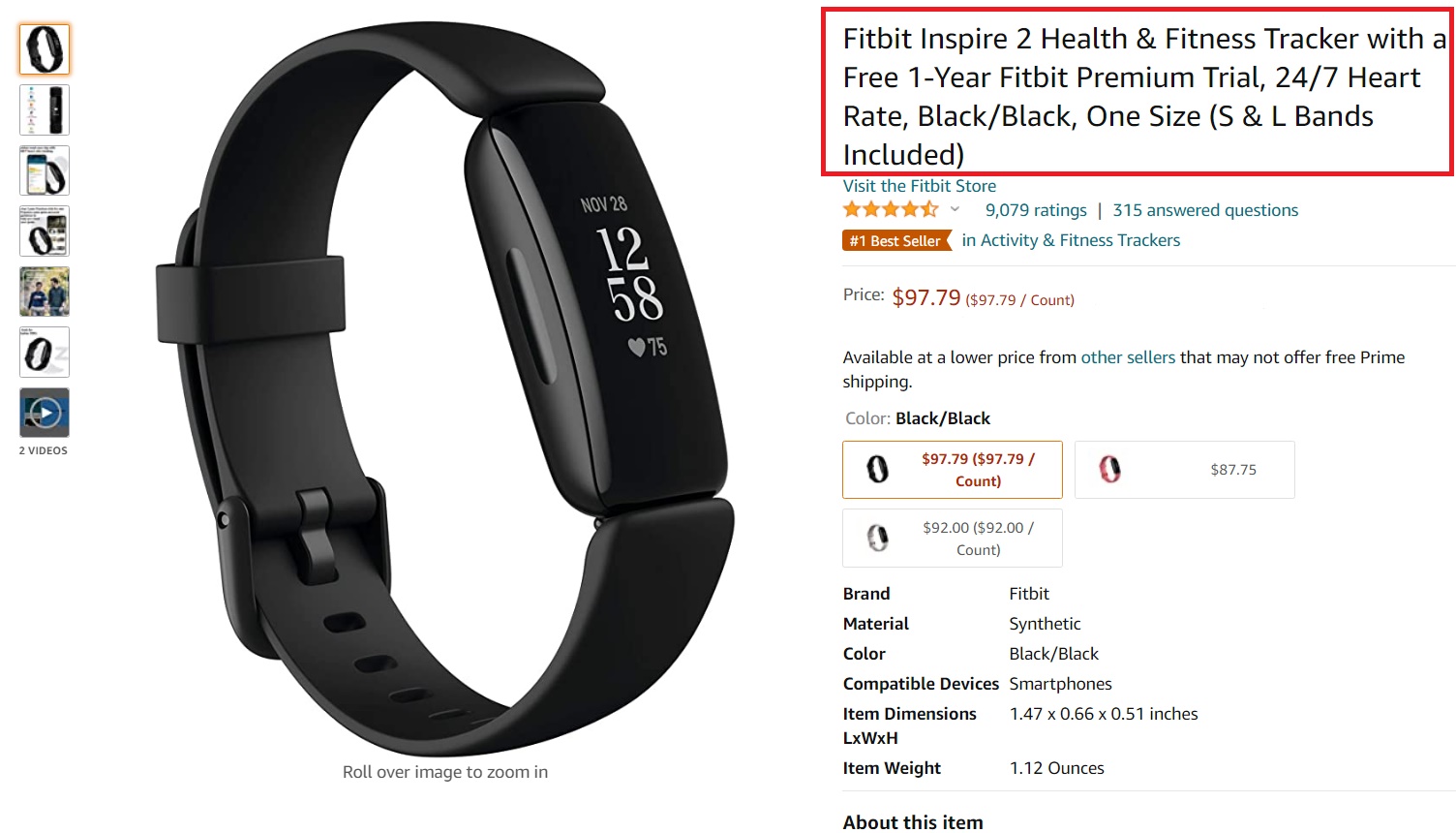 Example of a product title that contains relevant keywords and details
Avoid stuffing your title full of keywords though. Take a look at the following example: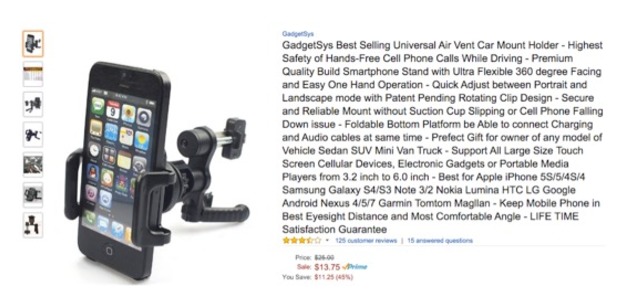 Example of an "overstuffed" title 
Keyword stuffing can actually harm your product's ranking. It's better to just stick with keywords that are a helpful and accurate description of what you're selling.
Get our Worksheet - GN - SEO Tips for Amazon_ How to Get Your Listings Ranked Higher delivered right to your inbox.
Optimize Your Content Description
After getting people to notice your title and click on your listing, keep them engaged with your descriptions. 
When making your descriptions, keep in mind some content writing and copywriting best practices. This is your chance to highlight all the best features and benefits of your product. Be as detailed and persuasive as you can, but make your description easy to understand, concise, and skimmable.
Be sure to include important product details such as dimensions, materials, where it was manufactured, and other details that a customer needs to know. Using bullet points is a great way to make your description scannable.
This section is also where you want to mention other perks that you offer such as warranties, money-back guarantees, or special promotions.
Work your important keywords into the descriptions, but be careful not to overstuff.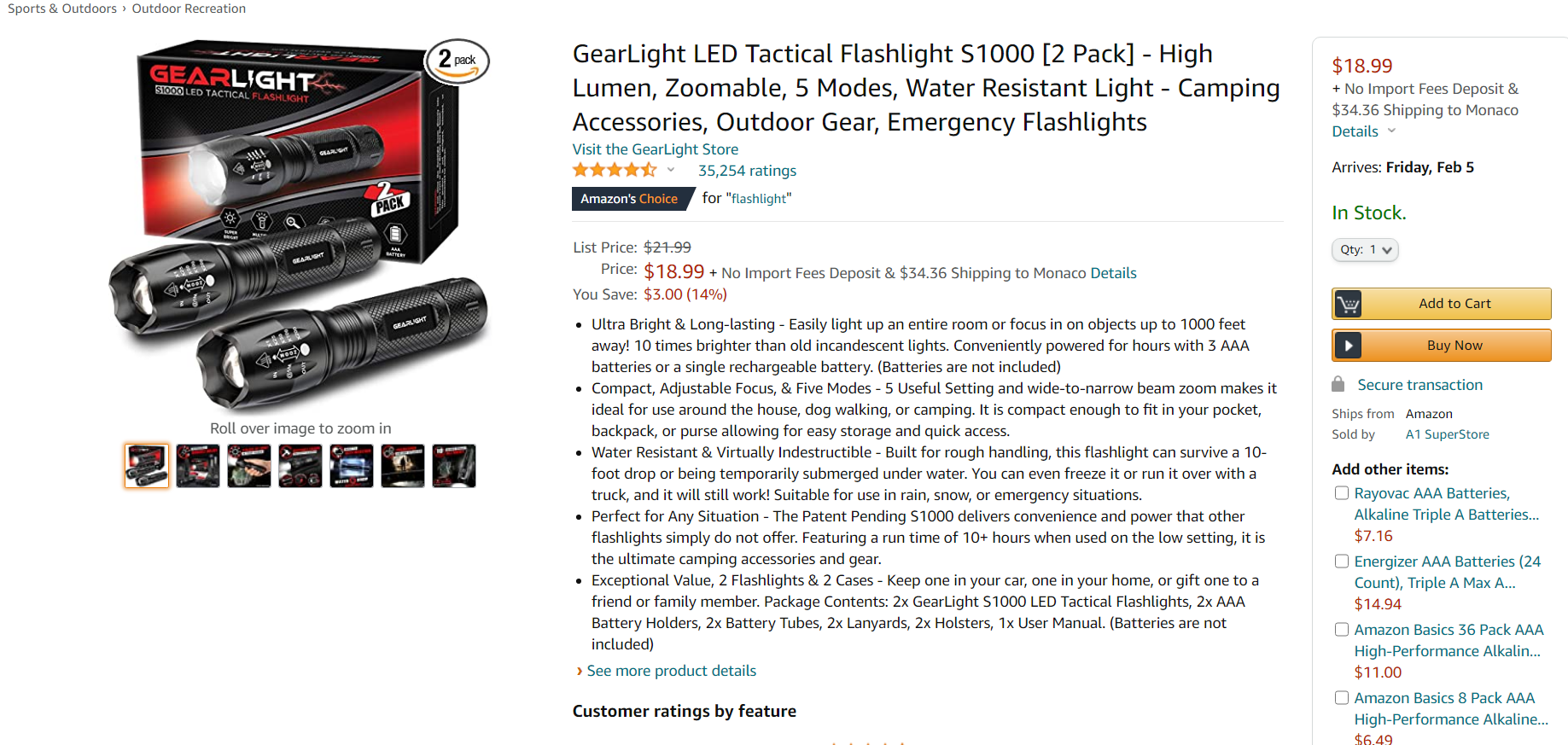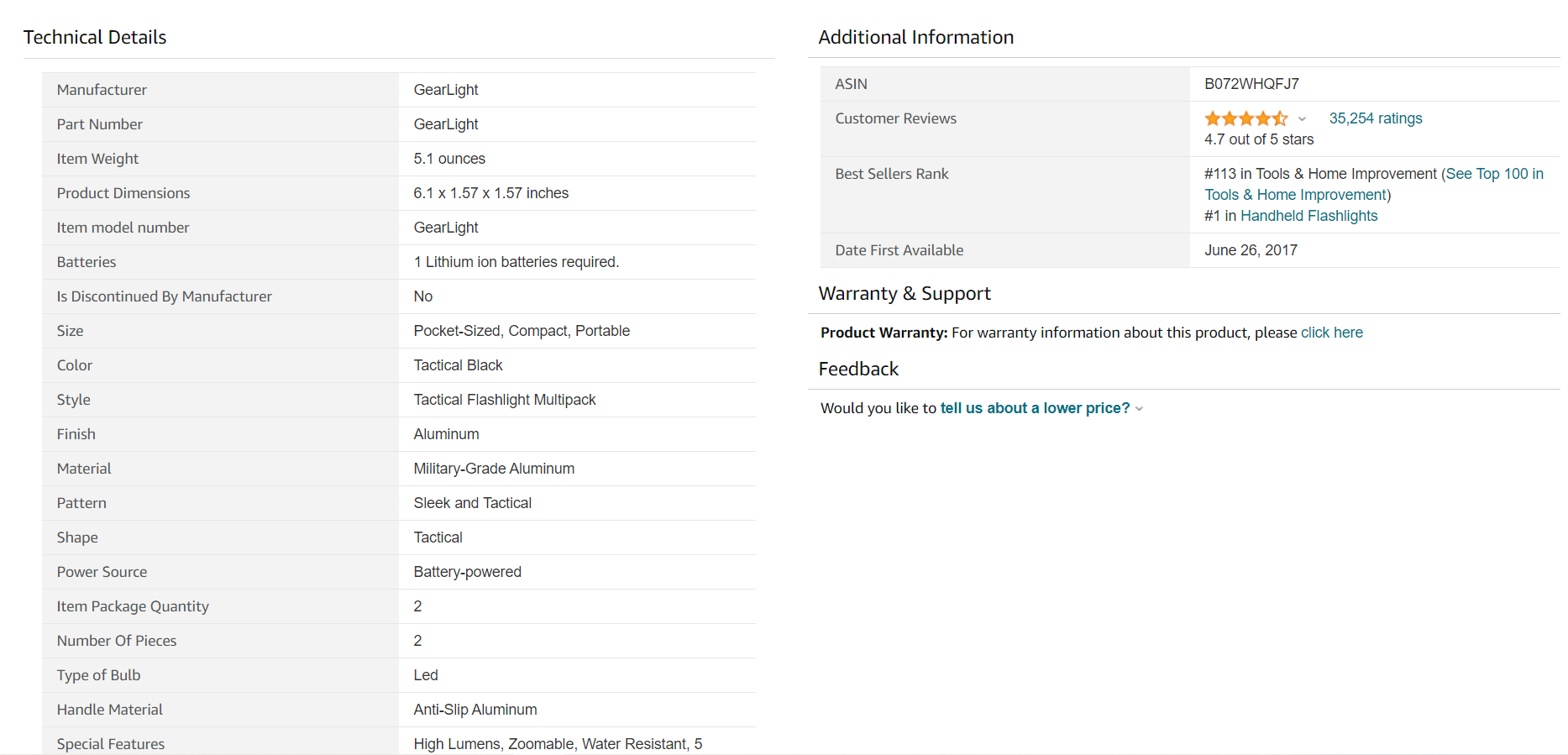 Product features in bullet form and in-depth technical details (Source: Amazon.com)
Add Backend Search Terms
Backend search terms are invisible keywords that don't show up on your title or on your description. While you should never overstuff the title with too many keywords, on the backend, it's perfectly okay to do this.
Their purpose is to tell the algorithm that a certain listing is targeting a specific keyword. 
Here are some of Amazon's guidelines on optimizing search terms.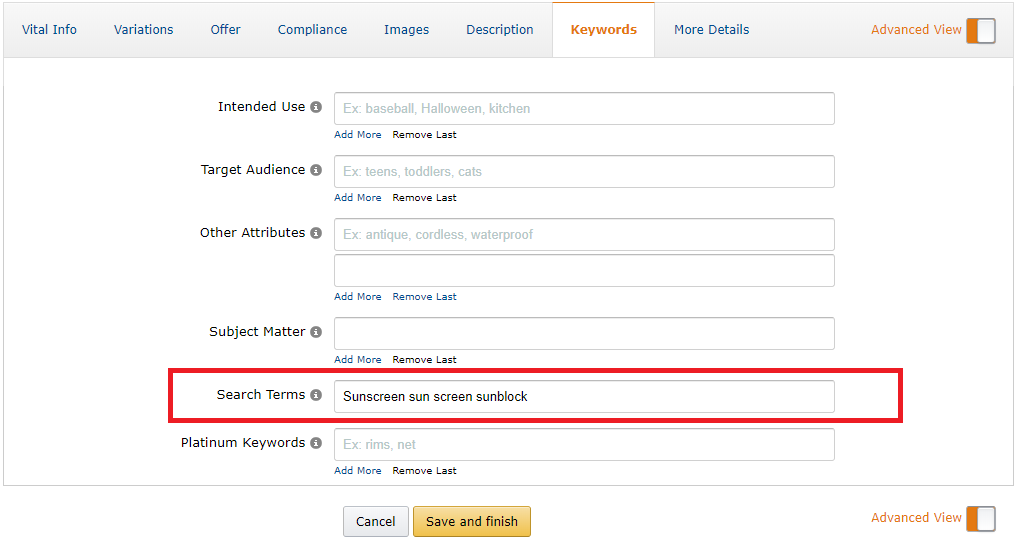 Section for backend keywords (Source: SellerApp.com)
Create Good Product Images and Videos
People are visual, and attracted to appealing images and videos. Having high-quality images that showcase all the angles of your product makes it easier to get noticed and to get sales.
On its Seller Central Product Image Guidelines, Amazon recommends that images should be 1,000 pixels or larger in either height or width. This minimum size requirement enables the zoom function on the website, a feature that's been proven to enhance sales. The smallest your file can be is 500 pixels (on its longest side).
You can also include videos of your product being used or demo-ed, which feels more interactive and as "real" as it can get for the customer. Make sure photos and videos are as accurate as possible and not misleading.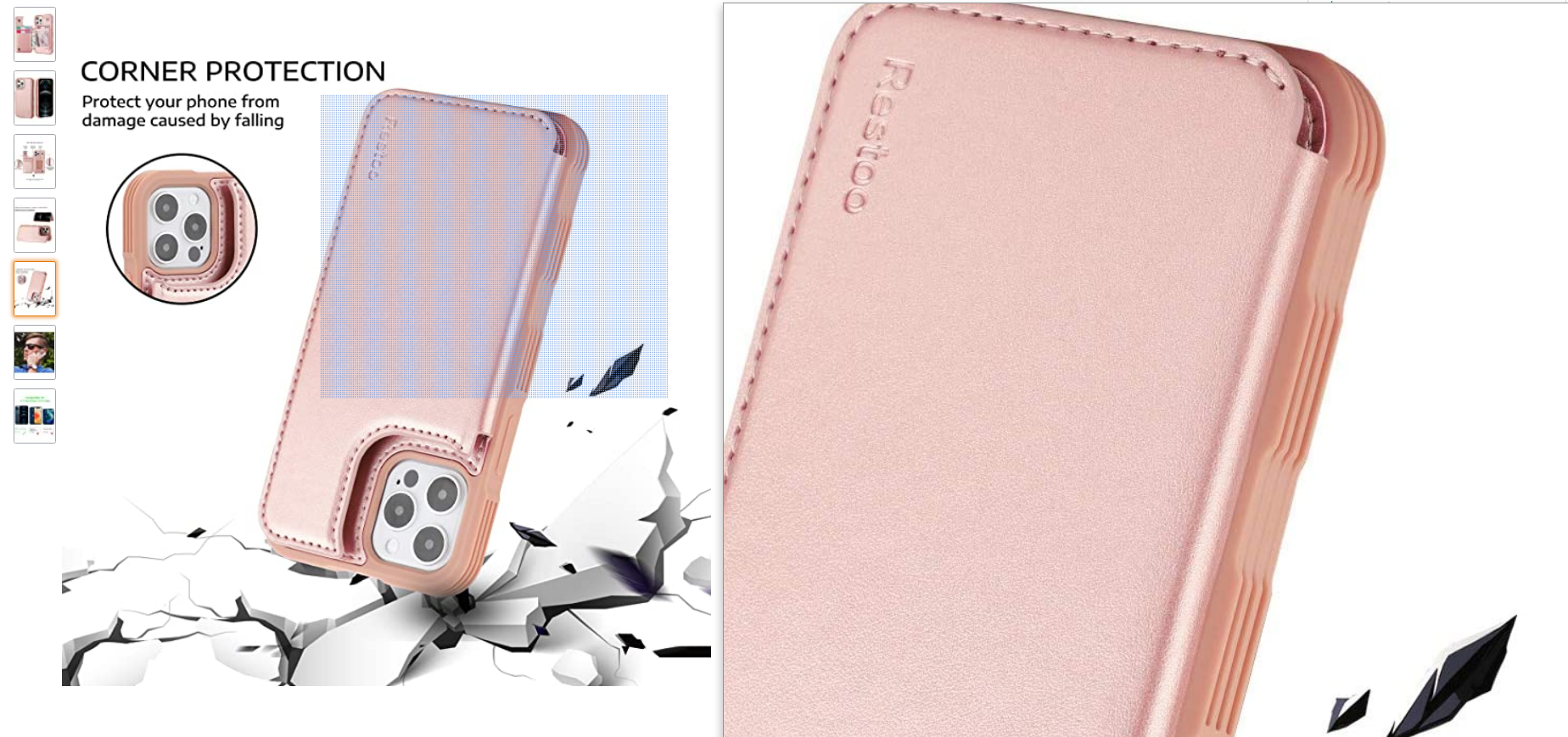 Some samples of great product photos for an iPhone case listing
Tip: One idea is to turn each bullet point in your listing into separate images. This is a great way for people to explore the features of your product, even if they don't read the listing but instead go straight to the images.  
Look to Generate Reviews
Online reviews are like trust ratings, and people trust these as much as personal recommendations. You may have also noticed that products that rank high in the search results are also products that have a lot of stellar reviews. 
Having a high number of Amazon reviews has an impact on your click-through rate and leads to more sales, which in turn can impact your overall ranking. 
If you have great quality products and customer service, you will have no trouble getting good reviews. But it's still best to be proactive, so instead of just hoping that buyers will leave a review, you can remind them by mentioning on your product inserts or through a follow-up email that you would appreciate it if they gave a review.
If you already have negative reviews, take these as areas where you can improve and try to address the issues they mentioned. Be careful though, about incentivized reviews. Amazon's been cracking down on these to improve the integrity of the site. Your best option is to look to generate legit reviews from actual, satisfied customers.
In addition, your responses to customer reviews are yet another opportunity to improve your SEO. This can be done by ensuring that you reply in a keyword-rich format. In addition, your responses to customer reviews are yet another opportunity to improve your SEO. This can be done by ensuring that you reply in a keyword-rich format. You can also encourage people to ask questions on your Amazon listings, and then insert keywords into those answers as well.
Price Competitively
Amazon tries to offer the best deals and prices to its customers. The pricing of your product relative to your competitors' could impact your conversion rate and how much you sell. 
Check out the prices of your competitors' products and see how you compare. If similar products or those in the same category are priced significantly less than yours, the Amazon algorithm could rank you lower. 
Keep Inventory In Check
Always make sure you have enough of your product in stock. Having customers land on an out-of-stock item hurts conversion rates and could lead to lower rankings.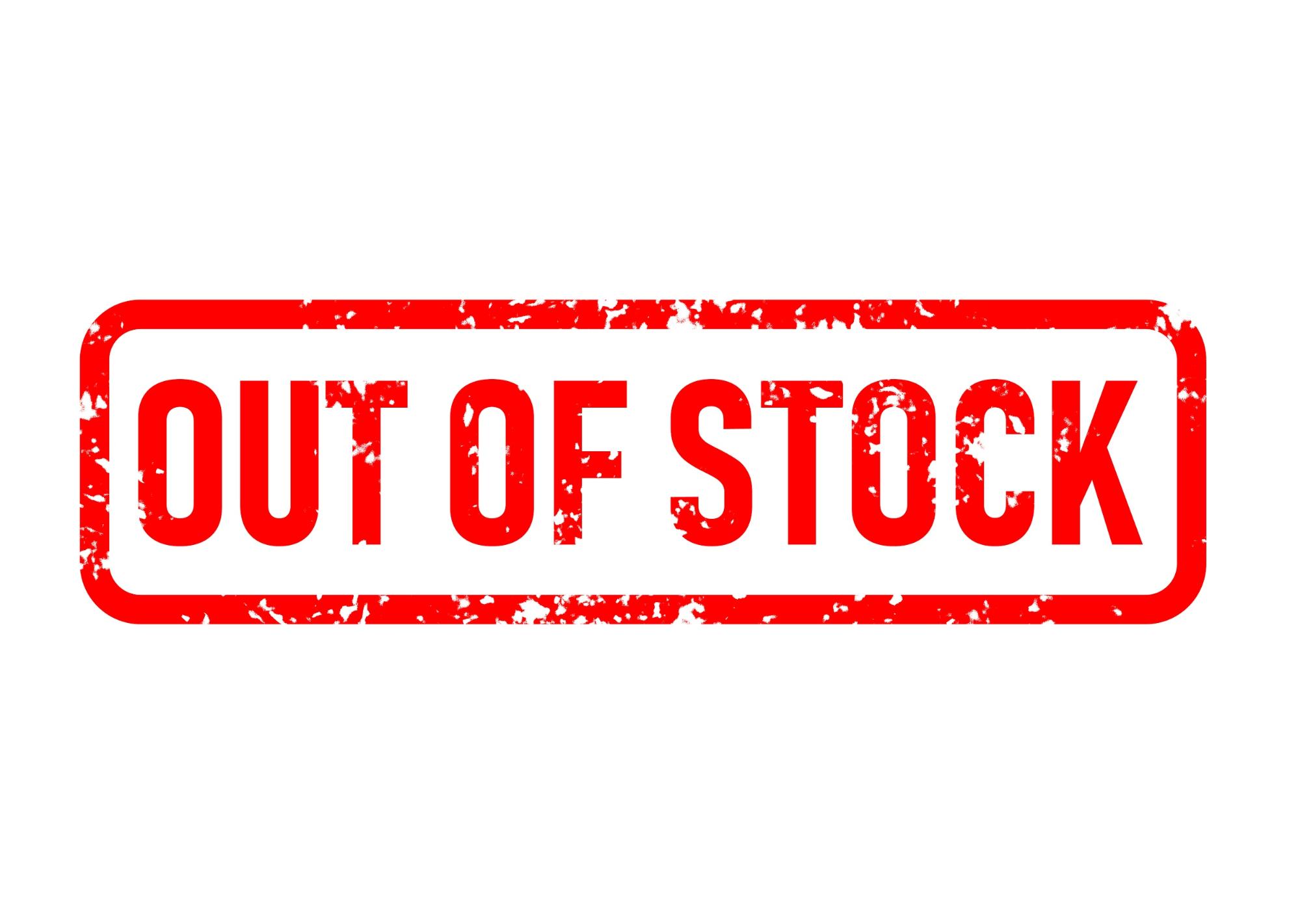 Use Off-Page SEO
This type of SEO happens outside of Amazon, but it can be a helpful way to boost traffic to your listing and drive sales. Off-page SEO involves getting referrals or backlinks from other blogs or websites. Ideas for building backlinks to your Amazon products include:
Linking from your website to your Amazon listings
Creating blog content and linking to your Amazon listings
Consider FBA
The product's fulfillment method is one variable that has a significant impact on a seller's ability to secure the Buy Box. And since Amazon considers its fulfillment service to have perfect metrics, using Fulfillment by Amazon (FBA) is probably the easiest way to get yourself in the running to win the Buy Box.
Tools to Optimize Listings
Amazon PPC (Pay Per Click or Sponsored Products)
This advertising model by Amazon helps merchants get their products seen. On Amazon PPC, the advertiser pays only for the ads that a potential buyer clicks and views. This is a good way to get an initial visibility boost, especially for new businesses.
JungleScout
JungleScout contains a powerful suite of tools that Amazon sellers can use to optimize their listings and make more sales. This includes product research tools and tools to help with your product launch. They also have Keyword Scout, that allows you to use keywords or ASINs to discover what Amazon customers are searching for, allowing you to increase traffic to your listings or even improve PPC campaigns.
Helium10
Helium10 is another all-in-one Amazon marketing platform and one of the best keyword ranking tools. They also offer reverse ASIN lookup and a broad collection of keyword search filters and criteria.
eComEngine
Another suite of Amazon tools, eComEngine has tools like RestockPro, an inventory management tool that helps you track inventory and shipping, which can help save you a lot of time and ensures you don't go out of stock. They also have SmartPrice, a repricing tool that can help Amazon merchants price better for maximum profits.
MerchantWords
Another keyword tool that provides access to over one billion unique keywords in their database of Amazon search data, taken directly from Amazon and not from PPC advertising data or Google search trends.
As a platform with millions of users worldwide, Amazon is a great channel for e-commerce businesses to consider, especially since online shopping isn't going away anytime soon. Just like any platform though, it pays to ensure that you're getting the most out of it by optimizing your listings, both with on-page tactics, and off-page SEO.
Give your store the best chance at competing, and help your products to rank higher. Who knows? You may even win that coveted Buy Box!
Ready to scale your e-commerce business? Reach out today for your FREE 20-minute consultation. Let's find solutions to help you scale as efficiently as possible.
Get our Worksheet - GN - SEO Tips for Amazon_ How to Get Your Listings Ranked Higher delivered right to your inbox.