It's Great to Meet You.
I'm guessing that someone you trust mentioned my name. It's also possible that you came across one of my videos online. Regardless, I am thrilled to have you here.
My website has an abundance of information and some great resources to get you started. Below, you will find some additional information that will help you get to know me better and understand the results I produce for my clients.
Want to know more about me?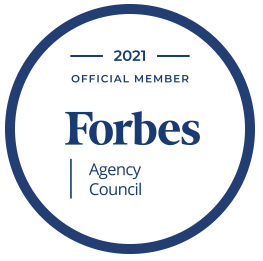 My strategic marketing consulting services are designed to help you scale your e-commerce business, increase revenues, and maximize profits. My strengths in strategic planning, SEO, and social media helped me build two multimillion-dollar businesses in two completely different niches.
My Internet-marketing business acumen is evident in the explosive growth of RTACabinetStore.com. I have crafted a significant SEO program for my website that combines marketplace diversification, sales, marketing, design, and fulfillment.
Through my leadership and expertise in social platforms, creative marketing, and PR strategies, RTA Cabinet Store has grown its brand and reputation through outreach vehicles, such as HGTV and DIY Network. Partnerships like these have allowed RTA Cabinet Store to leverage its buyer list, tap into other companies' buyer lists, and share marketing resources.
Over the years I have been on the Inc 5000 list 7 years in a row, Philly 100 Fastest Growing Companies List 6 years in a row, and Smart CEO Future 50 List 5 years in a row.
Since selling RTA Cabinet Store several years ago, I have helped hundreds of e-commerce companies scale from 6-7 figures to 8 figures+, using business and marketing strategies I have developed over the course of 15+ years in digital marketing.   My success has led to being featured on Forbes, Medium, and several other big media outlets, as well as being a highly sought-after keynote speaker.
In addition to consulting, I also own several other businesses.  Several years ago I acquired Sidekicks.co, a virtual assistant company that specializes in helping companies outsource.  A couple of years ago I co-founded Pawzitivity Pets, which is a holding company consisting of several pet supplement brands and pet blogs (for a list of them, head over to My Companies).  Recently, I have partnered up to create Lakehousecapital.io, which is helping bridge the gap between companies looking to raise money, and institutions looking to invest in companies.
If you own an e-commerce company and you are looking to scale, let's talk.  Consulting isn't my primary business, so there is no hard sell and as you will see if you read my blog, I give away a lot of information for free.  I am very selective as to who I work with, and want to ensure that the results are exponential.    If you are looking for actionable content, head over to my blog, or catch me on social media.