This resource section is designed to provide you with ongoing training and support, giving you tools and techniques you need to scale your business and operate as efficiently as possible. If you have any questions or comments, don't hesitate to reach out to me directly. My goal is to help you succeed. Let's do this together.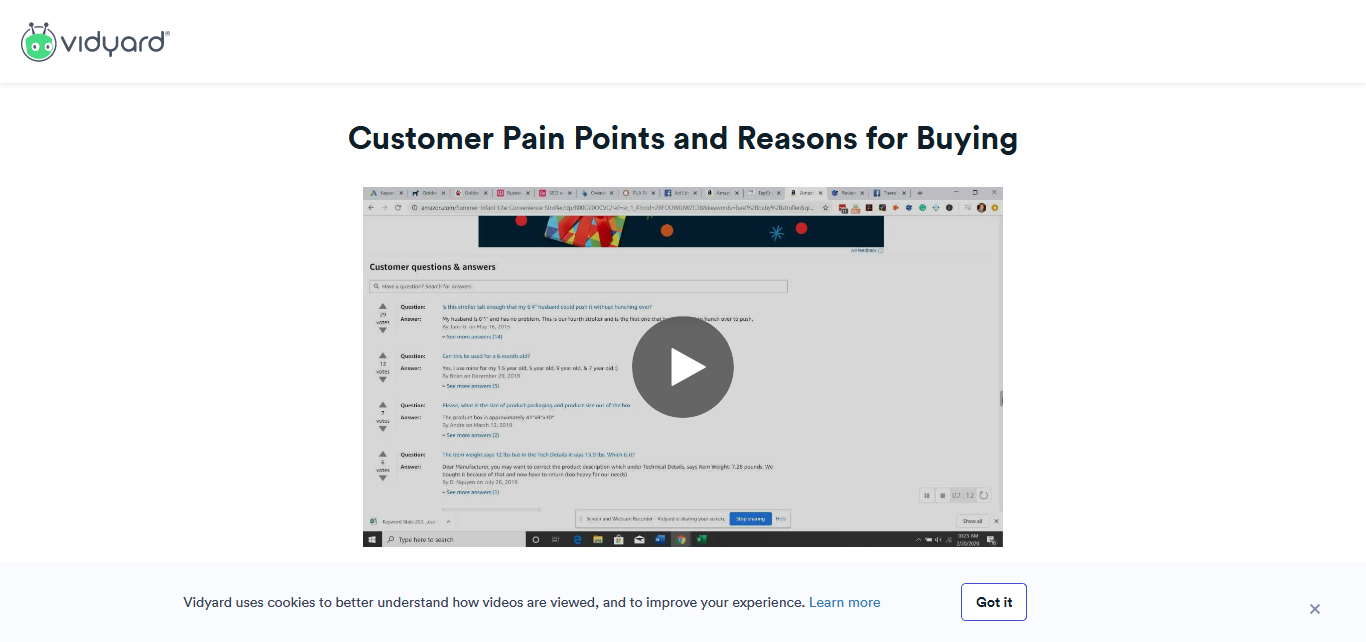 Video 9.0 Customer Pain Points and Reasons for Buying (Time: 7.18)
What's driving your customers' purchasing decisions? Most of the time, you'll find it's the search for a solution to a problem.
Identifying your customers' pain points is key to any successful marketing strategy. In fact, it's central to selling anything at all. It certainly should be the first consideration before launching a new brand or product.
All too often though, e-commerce stores make the mistake of diving in headfirst, without testing the waters. They won't have a clear idea of customer demand, and as a result, they end up making fewer sales than they had hoped for. Another key mistake is found in product descriptions. Most e-commerce stores are quick to list the product's features on the listing, but they don't spend too much time considering whether those things are things that customers are even interested in in the first place. But neglecting this step comes at a major risk: of advertising a product that your audience doesn't even want.
Now, it's worth noting that pain points can be major –or minor. Think: sunglasses to block out the sun, or something preventative, maybe a phone case to protect the screen. Or even something that's a bit abstract, maybe they want some new clothes so they can be seen as professional, trendy, or brand-conscious. Still, there's no denying that a search for a solution to a problem is behind almost every purchasing decision.
The truth is, your customers will rarely buy simply because something "seems nice." That's not quite enough to convince them to make a purchase.
Instead, you need to find a way to position your product as the best solution to a problem.
In this guide, I'll showcase a strategy that I use to identify both pain points (reasons they buy) and hurdles (things preventing them from buying). See how you can give your customers a reason to buy from you.
Finding Customer Pain Points
Most purchasing decisions are fueled by the need to alleviate a problem, which is why it's so important to start every new product launch or venture with these pain points in mind.
For this example, let's say you own an e-commerce store and you're selling baby strollers. Here's a strategy that you can use to identify some of the main hurdles that could be keeping your customers back.
Begin this exercise by heading over to Amazon. Find a product that's similar to the one that you're thinking of launching and head over to the product description, questions, and reviews.
These sections can be a gold mine for market research, providing a great deal of information about product and service issues. Even if it's not the exact same item that you're selling, it can still be a good way of benchmarking your own product, looking for strengths and weaknesses.
Questions That Are Being Asked
Take a look at the product description to get a general overview of what's being sold, and then scroll down to the questions.
Customer questions are an especially great way to identify hurdles, pain points, or buyer demotivation.
A good example here is someone asking the question, "…is your baby stroller big enough for my husband to push?"
This is a good example of a potential hurdle that's keeping customers from buying. Now that you've discovered this issue, you have the opportunity to address it in your own marketing content and product description. You could list "Adjustable height" as one of the features, write an article on: "How to choose the right size stroller for your height," or even create an infographic, one that shows the heights of people pushing strollers.
Sometimes, questions can even give you an idea about product features that you may want to think about modifying to help your offering stand out from the competition.
Customer Reviews
Now continuing our review of the Amazon baby stroller market, look at the customer review section.
One and two-star reviews are perfect for customer pain point analysis as they'll show you what's lacking in other products, and what can be improved upon.
You are looking at what customers don't like, and things that they do. Or details that can be used to offset their fears, worries, concerns, and any residual buyer resistance. And then add these nuggets to your blog content or ad copy.
Be sure to document your findings so you can look back on them for ideas on creating content or ads.
Keyword Searches for Hurdles and Customer Pain Points
Keyword searches are another way to identify hurdles and customer pain points.
Here's one free way to undertake keyword searches for customer pain point analysis.
First, go into an online review on Amazon. Select some copy of interest, and copy and paste this into a Word document, Airtable, or another file. If you are using a spreadsheet, create tabs with names like product, market, customer, competitor, media, social, email.
Now paste your copy into the Product tab. You could even create a sub-index under features or problems. Now use a free online tool like TagCloud.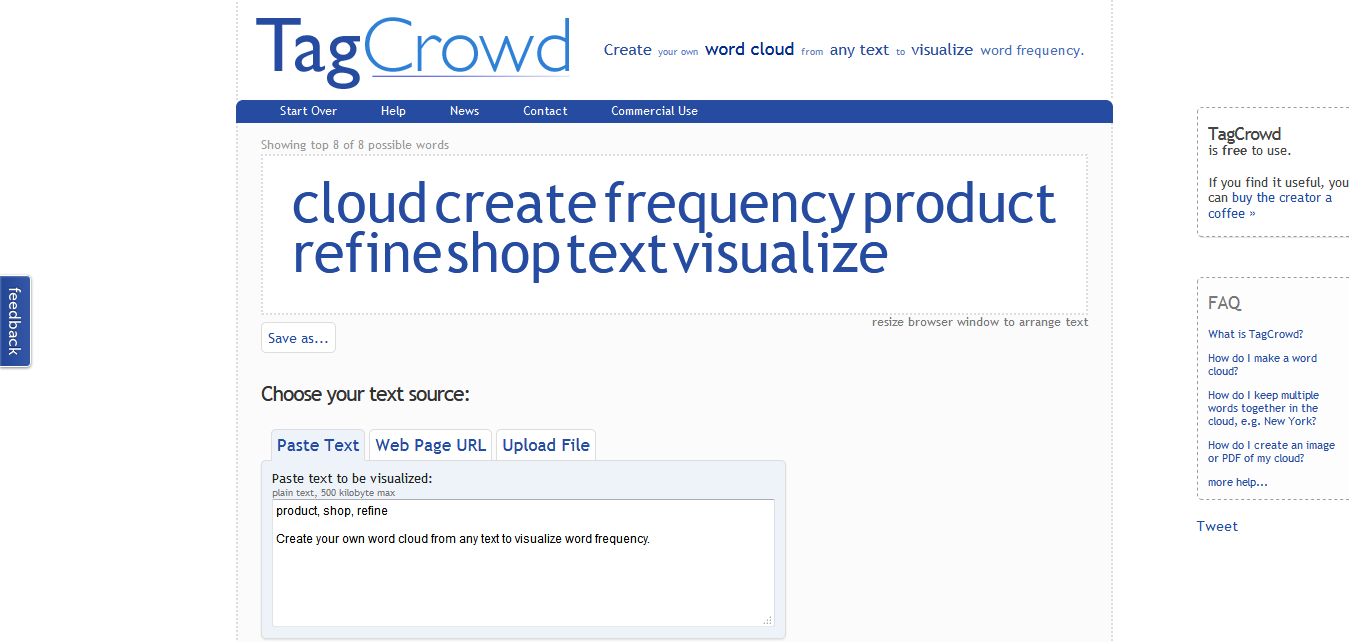 (Source: TagCloud)
TagCloud is a free-to-use word-cloud evaluation tool. Put a customer review into the window and get customer words presented in a word-cloud. With the stroller example, we have words like 'wheel, durability, fragility.'
This tool creates new dimensions for both positive sales point identification and pain point identification.
For example, when you see a buzz phrase like '… the wheels don't fall off' you know that's a pretty important phrase when talking about babies and strollers!
Often, as business owners, we get so wrapped up in our own product that we omit key explanations and language being used by customers.
This technique though, allows you to relate your business language to that of potential customers and use it to adapt the business to the market, helping you to target keywords and phrases that your audience will actually be using.
Using pain points and positive messaging to adapt your sales proposition will change the sales behavior of those visiting your website.
Another option is to use a paid-for tool like Helium 10, a powerful suite of tools that'll help you to optimize your Amazon listings to make more sales.
Helium 10 has a Chrome extension that can do some powerful customer research for you. With this extension, you can head over to an Amazon product page, and extract all of the reviews from that page to Helium 10 quickly and easily. It'll also make short work of downloading, sorting, and analyzing reviews. Sort them, select date-ranges, star ratings, and then extract a report. It makes it easy to see which phrases are trending, which could give you an idea about potential hurdles and pain points that a number of customers are facing.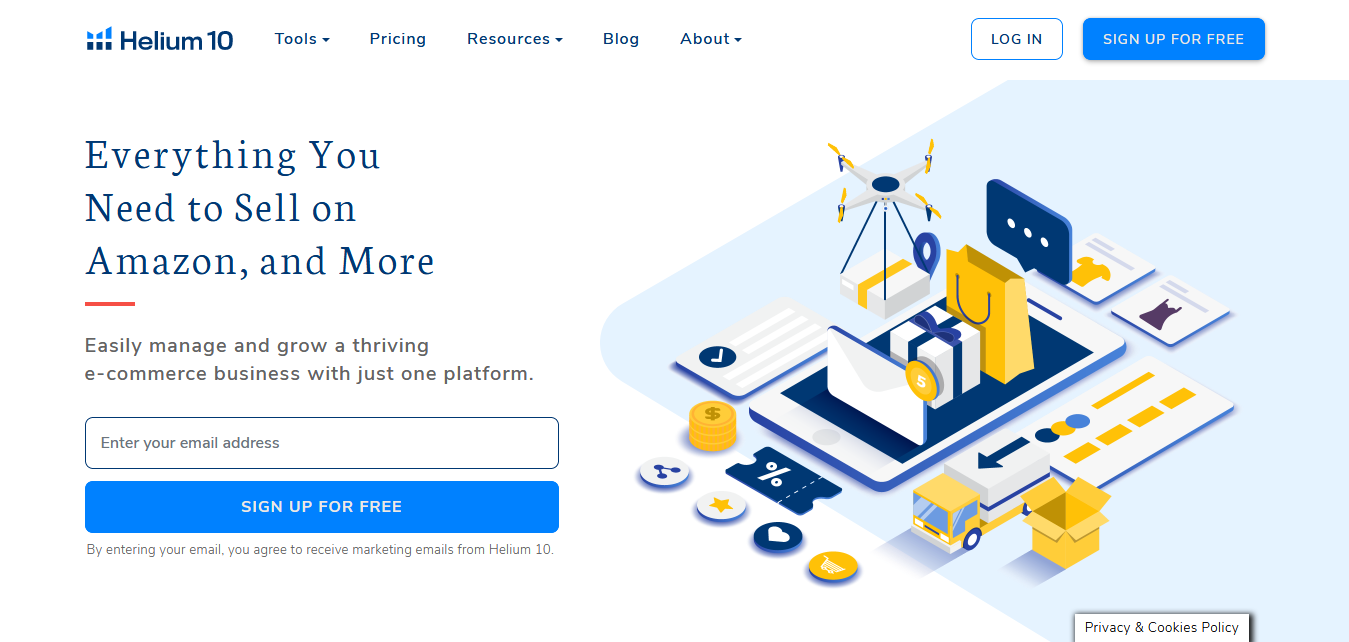 (Source: Helium 10)
You can export your hot new research into an Excel spreadsheet as a downloadable file, or copy and paste into your existing research spreadsheet.
So for this example, we're looking at the two-star reviews using Helium 10, it produces a list of keywords and common phrases that it selects as useful.
In this case, we're seeing the phrase "front wheels" appearing a lot, which most likely indicates a problem with the front wheels. You can use this keyword to create some content and sales copy that'll help you to overcome potential issues, questions, or objections. Maybe you could write, "Our front wheels don't lock up like other strollers." Or, "Our front wheels don't lose their grip," or something similar.
We're also seeing the phrase "hard to fold." In this case, you could add the phrase "super-efficient folding mechanism," or "easy to fold," to your product description. You can also address some issues by using step-by-step visualizations, or simple one, two, or three-step explanations. For example, "This stroller folds in one easy step."
What you are doing is clearly identifying pain points to overcome customer purchasing objections, before they arise in your business.
So, your product listing could now include the descriptions: "Easy-to-fold stroller," "with super-strong wheels," "opens in seconds," "stays strong for years, guaranteed," "replaceable wheels," "all-weather strong," or other similar phrases.
Identifying pain points will also give you new ideas for content creation. For instance, you could craft a whole series of articles, or how-to videos addressing pain points or solving some particular hurdle that's keeping your target customer from buying. Or do a write-up that highlights "The top-ten most annoying features on strollers," to draw in visitors who are looking for an upgrade to their standard, hard-to-fold stroller with wheels that lock up, and that doesn't adjust for height. (That's a mouthful!) You could feature multiple pain points in this article, and address them all at once, or do a spin-off series of articles that delve more deeply into each individual problem. You could even add a humorous spin to it, to help it resonate with your readers more.
See more tips on: Getting Content Ideas From Your Target Audience.
In some more extreme cases, this research may even alert you that you need to take a trip back to the drawing board. Maybe you'll realize that there are some features that your product is clearly lacking, that could improve your product offering if you were to adjust them. Or maybe you'll realize that your target audience isn't who you thought it was, or you'll discover that you have multiple customer avatars. In this case, you may need to adjust your marketing strategy to more effectively reach them.
Once you've pinpointed exactly what your audience is looking for, you'll know what you need to do to give it to them.
A Strategy That Works
This combination of looking at reviews and customer questions and looking to address these issues into your sales copy and content can really help you to increase revenues and make more sales.
I know this strategy works. After going through all of these steps with our kitchen cabinet company, we identified not one, but five different customer avatars. This meant that we were able to more accurately create sales copy and content that would target each of the customer avatars more effectively, rather than generic content that was less effective and therefore had a lower conversion rate.
See also: Tips for Creating Customer Avatars
When we started addressing some of these keywords that we were finding in reviews in our sales copy, we found that our conversion rates nearly doubled. Our average order value also increased and our cost per acquisition dropped. So it has a really big impact when you're addressing the pain points specifically, instead of just talking about arbitrary product features.
Identifying your customer's pain points isn't always the easiest task, but it's one that's worth doing. Instead of operating on assumptions alone, gathering solid data on things that are keeping your prospects from going through with their purchases can give you the tools that you need to remove hurdles and help smooth out the buying process. Taking the time to identify pain points from the start, and incorporating those pain points into your customer avatars will also save you from targeting the wrong prospects in the first place, helping you to position yourself as the best solution for your target audience.
At the end of the day, you'll want to do everything you can do make it easy for your customers to buy from you. Once you've removed their hurdles, they'll be able to.
If you have any questions, head on over to the Gary Nealon Facebook Group. I'll be happy to answer them there. Don't forget to subscribe to my blog so you can get the latest updates and advice on marketing strategies that'll help you to grow your business.