We all know how fast the ecommerce industry changes. Every day, new updates for social media are released, marketing strategies are updated, and SEO requirements change. One way to keep up to speed is by reading what leading figures and other professionals in the industry have to say.
I do a lot of reading and research in any given week, so I thought I'd start keeping track of some of the advice and marketing strategies that I read that I find helpful, interesting, or useful in some way. I've compiled a list of the top articles from relevant experts and commentators, covering topics from SEO to CRM, how to run successful webinars and effective digital marketing strategies.
Let's take a look at the e-commerce marketing must-reads from this week. Here's a round-up of some of the best.
"Why Will Search Intent Dominate Content Marketing Strategies In 2020" by Sylwia Lysakowska
As we near the end of the year, many marketers are starting to predict new trends that are taking shape for 2022. One prediction that caught my attention this week was focused on search intention strategies, from Sylwia Lysakowska with Quibble. 
Most of us are now aware that to have your website rank highly, you no longer need to stuff your content with keywords for Google's sake. Instead, Google's main focus is to now better understand the objective behind a query, which is what search intent is all about. 
Put perfectly by Lysakowska, "Search intent is simply the reason behind the search" – something Google is constantly on a mission to improve. Using the example of the search for 'tofu', Lysakowska further covers the different types of search intents and how you can best optimize it to improve your website's ranking. If you think that search intent is something your business could benefit from in the new year, Lysakowska's rundown is a great place to start.  
2. "SEO Report" by Neal Schaffer
SEO is undoubtedly one of the most important aspects of online marketing. However many marketers often forget to regularly check in on how their SEO is actually performing. But there's no way of knowing how well something's working, unless you're regularly checking it with analytics. This is where SEO reports come in, which Neal Schaffer covered this week on his blog. 
In the article, Schaffer outlines the importance of regular reporting to ensure your business and website are continually improving and not slumping. Some of the most important metrics to cover when completing an SEO report, as noted by Schaffer, include traffic, rankings, leads/conversions, competitive analysis, and backlinks. However, what it really boils down to is your business's specific goals and needs.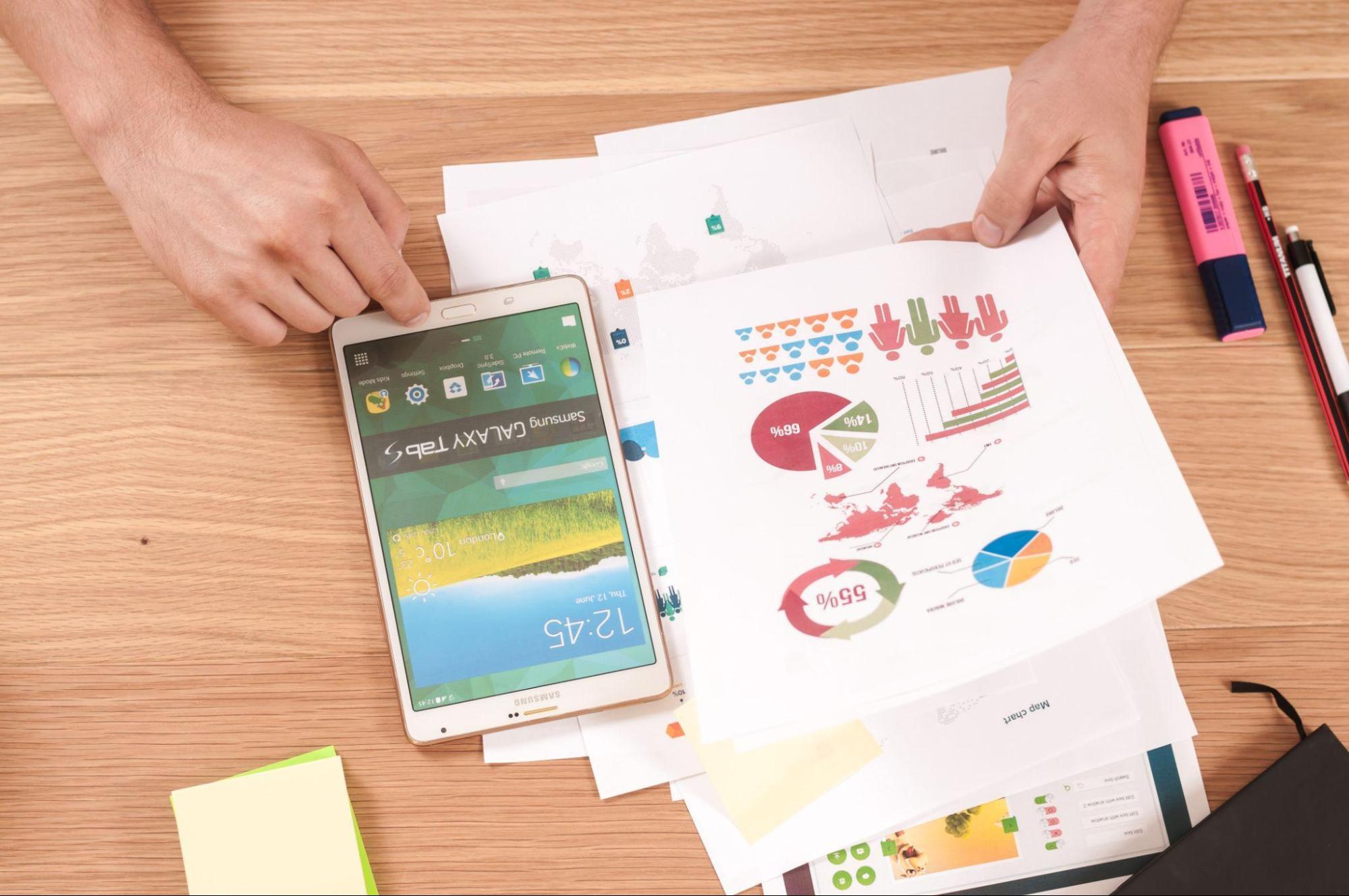 (Source)
SEO reporting is a great habit to get into and will help you stay on track with your goals. And even better, there are plenty of tools now available to help make reporting easier and save time, including Google Analytics and SEMrush, which are suggested in the article. 
3. "5 Reasons Your Current SEO Strategy Is Failing" by Ryan Deiss
Continuing on the SEO trend, serial entrepreneur Ryan Deiss covered five reasons why your current SEO strategy might be failing you on his blog Digital Marketer this week.
Some of the common mistakes on Deiss' list include not using content clusters, using generalized call-to-actions (CTAs), or not using enough platforms to gain traction. However, the main point that Deiss drives is the importance of having good content.
Methods to ensure your content is up to scratch so you don't end up in 'no-man's land', as he puts it, includes investing in high-quality content creation, changing up your CTAs to be more content-focused, and then making sure you're posting your content across a range of wide channels. This article is a great read after completing an SEO report, to help you better analyze its findings and make improvements if necessary.
4. "Best Digital-Marketing Spends For 2022" by Krista Mashore
In her helpful Entrepreneur.com article, digital marketer and bestselling author Krista Mashore offers her advice on the best methods to spend your marketing budget on in 2022. As an entrepreneur herself, Mashore knows how tight for time new businesses can be. So she notes that when it comes to marketing campaigns, the ultimate goal is to find what will simultaneously be the most time and cost-effective. 
Her top suggestion is video marketing, which in recent years has become one of the best ways to grow your brand and awareness rapidly. In fact, 86 percent of businesses now use video marketing because the results are so beneficial!
Other methods Mashore suggests include careful social media, pay-per-click advertising, better focus on SEO, and content marketing. However, it's important to remember that these methods will only work if you 'work' them, too. The key to this is consistency and persistence, which Mashore knows first-hand through managing and building her own start-ups. 
5. "Common Google Core Web Vital Mistakes And How To Fix Them" by Itai Sadan
Most of us were aware of the major Google update earlier this year, which left many businesses and platforms scrambling to adapt at the last minute, ensuring their sites were running fast enough and were mobile-friendly. Six months later, many are still confused, and SEO experts are continually trying to provide information to help out. 
This week Itai Sadan, CEO of website builder Duda, addressed some of the most common mistakes businesses have been making since and how to solve them. Many may seem obvious, however, according to Sadan, some of the biggest mistakes include failing to optimize images, failing to optimize images above the fold (top portion of the page), and using too many fonts, all of which can drastically slow down a website and be incredibly damaging to your Google ranking.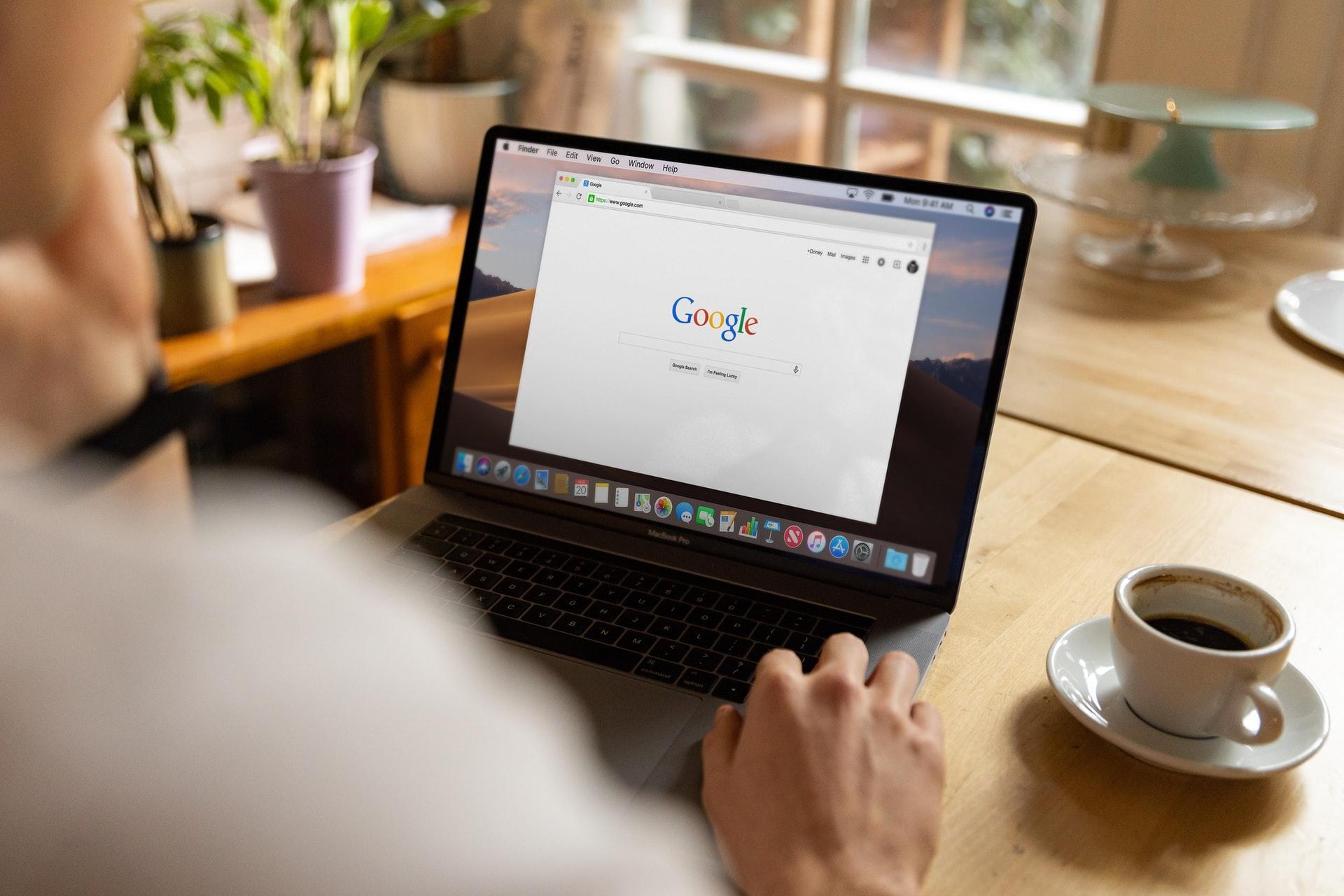 (Source)
All of these mistakes are very easy to make, but at the same time are relatively easy to fix as well. If you're looking to stay on top of the continual Google updates and improve your rank, read this article in full to ensure your site hasn't fallen victim to some of these simple mistakes. 
6. "Reduce Customer Churn And Maximize Revenue: It's Time To Let AI Do The Work" by Clare Dorrian
A great read related to CRM systems that I came across this week was from digital marketing expert Clare Dorrian on Marketing Profs. In the article, Dorrian made an interesting argument as to why business-to-business marketers should be looking to move to more modernized AI-infused CRM platforms. 
AI has become something of a buzzword in recent years, but don't let the hype through you off. AI simply refers to algorithms that are more advanced than anything in recent years, so it's a piece of tech that can be tremendously useful for a number of different applications. 
According to Dorrian, commonly used CRM software has become incredibly outdated and is now more of a headache to businesses instead of providing useful insights. In fact, a recent survey found that traditional CRM platforms are now costing businesses revenue. The main reason behind this is that such outdated software lacks the ability to predict customer churn and major insights that AI- powered software is now capable of helping with. 
If your CRM systems could be performing better, looking into AI-infused software and platforms could be the next step. And due to demand, there are plenty of choices when it comes to selecting a provider to suit your business' exact needs. 
Get our Top 10 Must-Read E-Commerce Marketing Articles Of the Week - Worksheet delivered right to your inbox.
7. "What is Performance-Based Marketing and How to Win It" by Neil Patel
What's a marketing round-up without a mention of Neil Patel? If you've been considering delving into the world of performance-based marketing for your next digital marketing campaign, marketing guru Neil Patel released a fantastic guide this week to help you out. Patel covers it all, from what performance-based marketing is, its benefits and cons, whether it's the right fit for your business, and finally some tips to use it effectively. 
The importance of having clear and set-in-stone goals when using performance-based marketing is something that Neil emphasizes throughout the article. That's because performance-based marketing is all about delivering results fast, making it incredibly useful when you're looking for short-term wins. However, it won't help you with long-term business profitability if you're not staying focused on the bigger picture. 
So before you jump into performance-based marketing, be sure to have a strong understanding of your long-term goals and campaign objectives, to ensure you won't lose sight of them when fishing for quick results. 
8. "Understanding Chinese Social Media" by Ahmad Munawar
When we hear the phrase 'social media', most of us will think of the big names in the western world such as Facebook, Instagram, or Snapchat. However, it's not often we think of Chinese social media, such as WeChat which has more than one billion monthly active users worldwide. These users are not relevant for every ecommerce company, but for those who are thinking of expanding into eastern markets, they can prove to be a goldmine.
This week Ahmad Munawar from media monitoring intelligence service Meltwater explored the Chinese social media landscape and how western marketers looking to enter the Chinese market can use these social media giants to break in.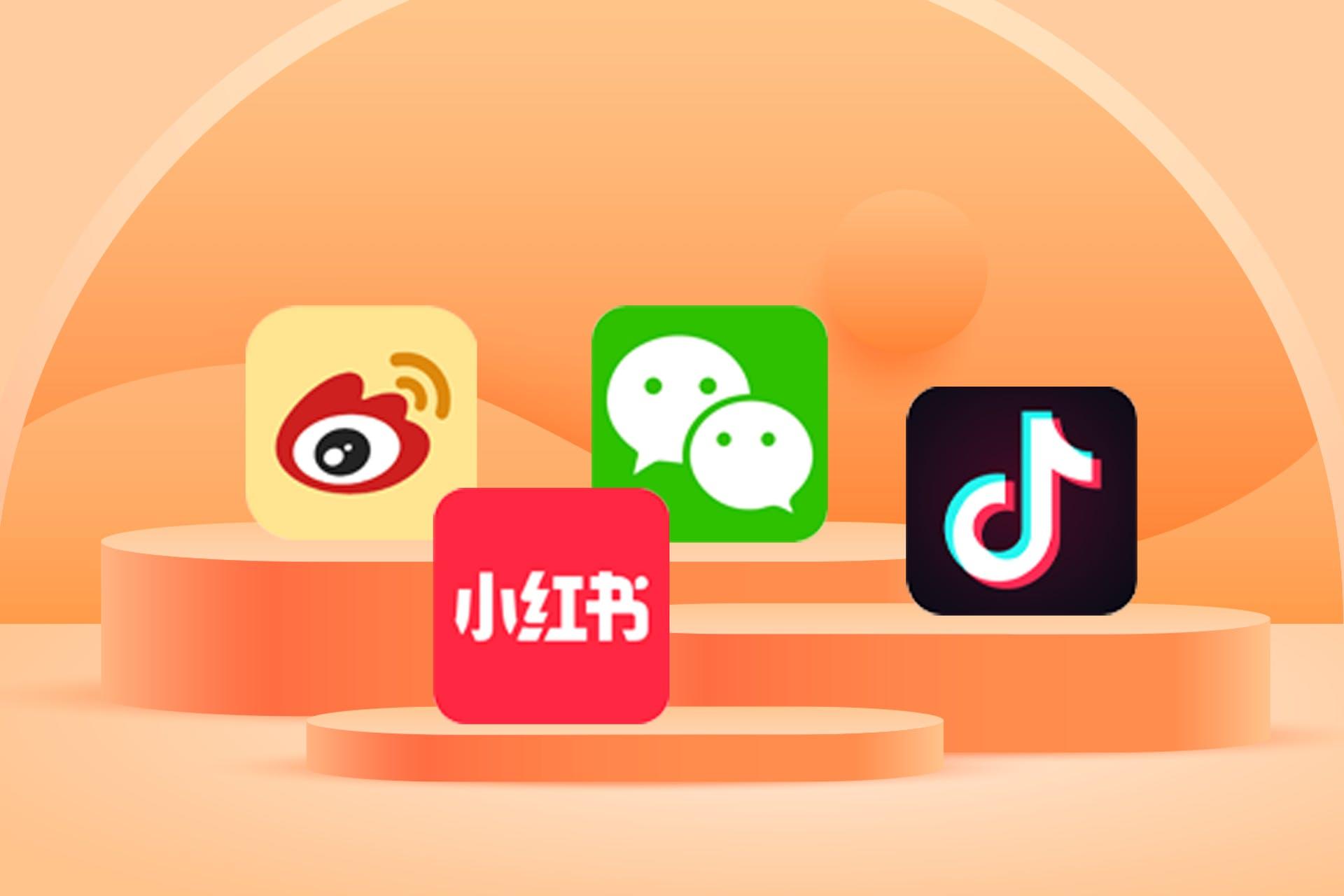 (Source)
In the article, Munawar outlines the four big players in Chinese social media (WeChat, Doujin, Sina Weibo, and Xiaohongshu), and notes how incredibly wide these networks reach. 
For example, 45 million messages are produced on WeChat daily and Sina Weibo, China's version of Twitter, boasts more than 550 million active monthly users. Therefore, it can be tremendously beneficial for businesses looking to enter the Chinese market to tap into that market data and discover what users have to say about your brand. 
Overall, this article offered good insightf and is worth a deeper read, especially if your business is looking to break into Asian markets in the future. 
9. "6 Tips For Preventing Social Media Burnout" by Jessy Troy
Social Media can be a pain. It requires continual attention to maintain your following base and reach, as well as constantly staying on top of the regular updates. Social media expert and contributor to  Successful Blog, Jessy Troy, describes such frustration and exhaustion as 'social media burnout', when our brains and lives have become cognitively overloaded as a result of absorbing too much information on social media. Thankfully, she pinned down six ways to avoid social media burnout this week. 
Some of things Troy suggests include scheduling break times, setting SMART goals to ensure you're working towards something instead of just posting for the sake of it, and honing down on the platforms that work best for your business. However, perhaps the best way to avoid social media fatigue is by becoming more productive and subsequently reducing your time spent online. An easy way that Troy suggests is by automating posts with scheduling apps like Hootsuite. 
If you're feeling overwhelmed and fed up with social media, make sure to read Troy's article this week to prevent possible burnout. 
10. "Virtual Presentation Best Practices: A Guide For Online Entrepreneurs" by Kai Tomboc (Jeff Bullas' Blog)
Along with the rise of video conferencing platforms has come the uptake of online presentations and conferences as opposed to in person. Why? Online conferencing allows you to reach a greater audience, is more cost-effective, and is surprisingly simpler than you think. On Jeff Bullas' blog this week, guest author Kai Tomboc covered virtual presentation do's and don'ts to help entrepreneurs who are new to the method.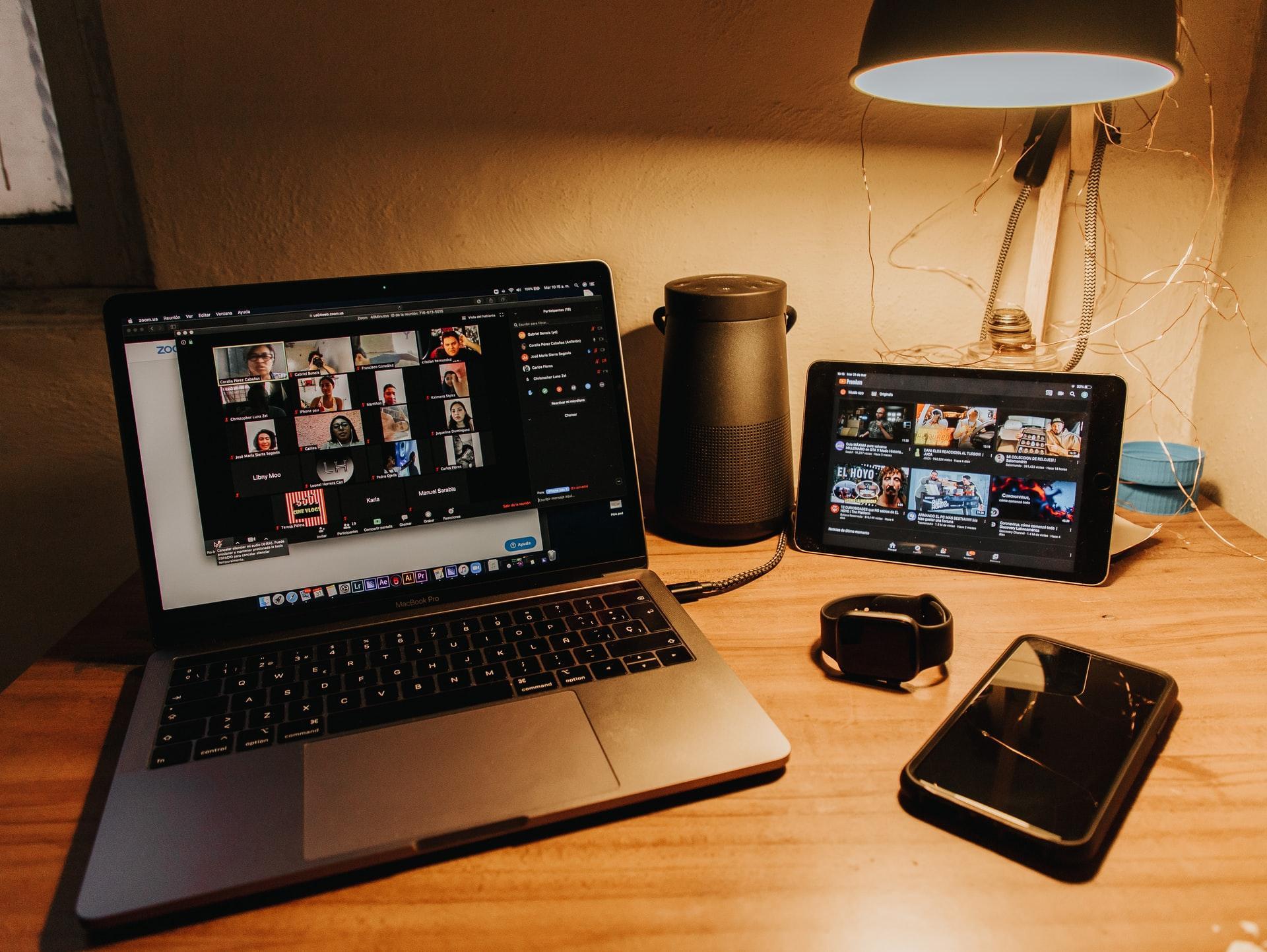 (Source) 
Some of her top tips to ensure your presentation will be memorable and engaging include looking at the camera, not talking like a robot, making sure you're prepared, using visuals, and ensuring the lighting is correct. She also notes the importance of properly nailing down the big idea that you want to communicate to ensure you will build a genuine connection with your audience. Very important for entrepreneurs who are looking to network or hold presentations with potential clients on Zoom. 
So there we have it! My top-ten picks for this week. If you run an ecommerce company, then there's a good chance that you can benefit from some of the advice contained in these write-ups. Since ecommerce is changing at the speed of light, it pays to stay up-to-date on what's happening out there.
What about you? Do you have any marketing articles that you'd like to share from the week?
Are you looking to grow your business to five, or even six figures? Then reach out today. I help entrepreneurs scale their companies by showing them areas where they can make adjustments that will yield significant results. I'd like to help you too. Reach out today for your free consultation.
Get our Top 10 Must-Read E-Commerce Marketing Articles Of the Week - Worksheet delivered right to your inbox.