All successful businesses will tell you that happy customers are the key to their success. And excellent customer service is central to that happiness.
These days, companies need to do a lot more to keep clients happy. Customers expect better products, seamless transactions, and faster response times. They also expect genuine concern from the people they buy from. 
The e-commerce sector has a lot of advantages over brick-and-mortar shops but faces some challenges of its own. One of those challenges is customer service. Because of the lack of physical interaction, you 
have to be creative and quick when dealing with questions or complaints and adjust your communication in a way that demonstrates more empathy through a screen. 
E-commerce customers are also unique and there isn't a one-size-fits-all approach to solving their problems. In our digital-first world, more customer service channels are available to help companies provide better and faster responses.
With everything happening quickly and your competitors just one Google search away, a single wrong move in handling concerns can drive away customers or motivate them to leave bad reviews. But how do you know which support tactic works best for your and your clients? 
Let's find out.
Customer Service and Support – Recent Trends in Business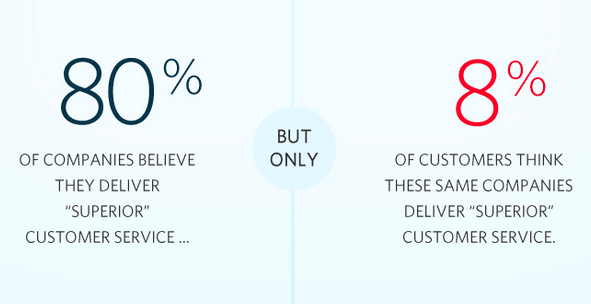 Years ago, most customers made purchasing decisions based only on price or product quality. Today however, customers have more access to information and options than ever before. Recent events have also made people more aware and discerning when it comes to where they spend their money, choosing to deal with businesses they feel an authentic connection with. 
Unfortunately, there's a huge gap between what companies think of their level of customer service versus how customers see it. 
Ian Jacobs, VP and Research Director at Forrester says that enterprise leaders typically saw contact centers as money pits- a dreaded "cost center," but customer service leaders are now attempting to transform it into a profit center.
Jacobs says, "Customers are already emotional and anxious over the uncertain climate, are dealing with unexpected hardships (financial or otherwise), and need a new type of empathy-heavy support. In 2021, customer service must reduce the frustrations of, and advocate for, these devastated consumers."
Reve Chat shares some customer service trends for 2021. These include:
Omnichannel customer service

Automated self-service 

Customer service anytime

Real-time assistance through video chat or co-browsing

Mobile-first

More efficient use of automated channels and chatbots

Customer-first company culture and personalized support
For e-commerce businesses to thrive in these changing times, it's important to take note of these trends and to adapt your strategy accordingly.
Customer Service Goals for an Online Business
The Buying Journey
For an online business, a great customer experience means providing a pleasant experience during the entire buying journey. Each customer touchpoint counts and is an opportunity for your team to build a great relationship with the client. Here are some goals you should have for your customer service strategy along this journey:
Seamless and quick problem-solving.

Give customers answers and information they need as quickly as possible and with the least amount of friction. Always be ready to offer alternative solutions.
Delight customers regularly. Stay one step ahead of your customers and use the right communication channels. Use your website data or first-party data to personalize each interaction.
Increase customer retention and loyalty.

Showing genuine concern makes your customers feel heard and appreciated. Listening to client feedback shows you have empathy, and also gives you great tips on how you can improve. This kind of response from a company turns prospects into loyal customers and advocates.
Gain new customers from positive reviews and referrals. You'll know if your customer service strategies are effective if positive reviews, social media shares, and referrals start pouring in and bringing in new customers. 
Manage business costs.

You can manage your business costs AND at the same time give the best customer experience possible by

managing bottlenecks

and planning ahead.
For the best customer experience, you should think of the buying journey as more than a single transaction. It's a process that starts as soon as prospects land on your page and lasts up to the time they use your products or services. Missing an important point along this journey could make you lose customers, so make sure to provide enough support before, during, and after transactions. 
Types of Customer Service
Before deciding on what customer service channels to use, it's important to start by thinking of the kind of customer experience you want to create. Customer service can be classified into two categories.
Reactive Customer Service
The customer contacts you first with a problem or inquiry. This is the standard type of customer service that most companies experience. GrooveHQ defines it as the practice of supporting transactional purchases. It deals with support for returns, shipping issues, defects, or other problems customers have. Most of the customer service that e-commerce shops do fall under this category. 
Reactive customer service also involves support for ongoing users of a service or product. It includes solving technical issues, installation problems, and payment concerns. Businesses like subscriptions and software products handle things like these.
Proactive Customer Service
This is the type of customer service that causes people to become loyal advocates of your brand or product. By going the extra mile, you go beyond their expectations and leave a positive impression in their minds. "Often, great customer service is possible through small but impactful decisions that make all the difference," Lisa Trifone, founder of Bright Iris Film Co. "thoughtful packaging, clear signage, the extra touch to check in on customers."
A proactive customer service team knows how to anticipate problems and be ready with solutions at hand. Some even inform customers about issues in advance. This can be as simple as sending an email about unexpected shipping delays, putting a postcard in their packaging that encourages them to contact you if they have any issues, or including a discount coupon or a freebie for the next purchase.
Top Customer Service Channels for E-commerce
Customer experience expert Micah Solomon says that customers need to have options when it comes to choosing a customer service channel, and this choice needs to be respected. One thing that tends to happen is that people might contact the business in one way, only to be shifted to another service channel.
You've probably experienced calling a phone hotline for a pressing problem, only to be told by an answering machine that you should check the website for details. Whatever channel your customer decides to use, you should be able to provide top-notch support in a timely manner using that channel. 
Here are some of the top customer service channels that e-commerce businesses use:
Phone
The most basic form of customer service still continues to be a popular choice today. Exchanges over phone conversations also happen quickly, making it a reliable and efficient type of service. It's especially great for urgent needs.
People who prefer to have interactions with another human will also appreciate the sense of intimacy and authenticity that comes from hearing someone else's voice over the phone. If handled right, it helps the customer connect better with your company, creating deeper bonds than when using text or email.
The problem with phone support is that sometimes you don't have enough employees to answer the phone. Customers can wait for a long time and end up frustrated or angry. A great way to solve this problem is by considering the use of call centers. Outsourcing customer support to professionals frees up time so you and your employees can focus on your roles better.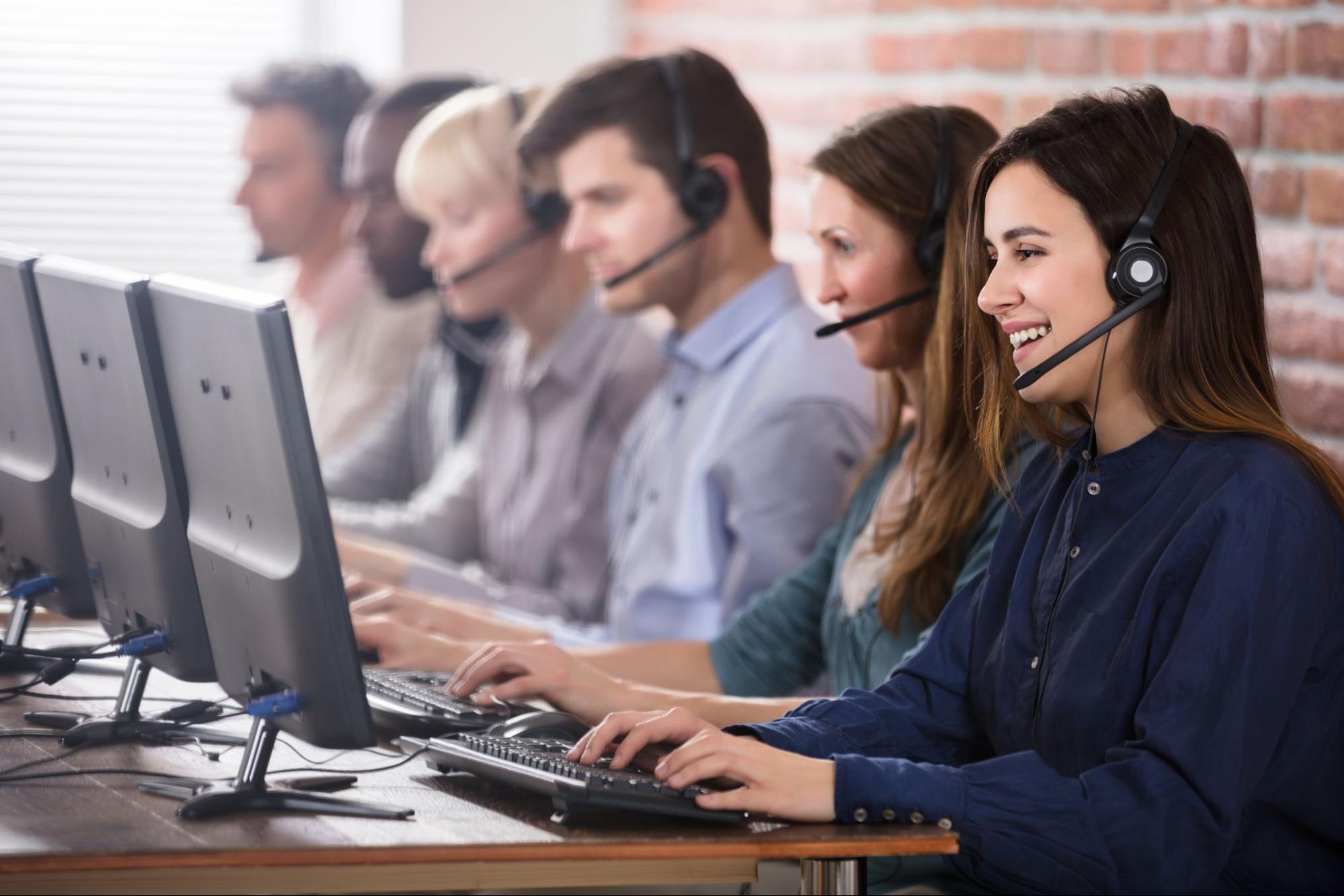 Email
Email is another commonly used channel. Most businesses include their email on their contact page and it's a great alternative for customers who don't feel comfortable with a phone call, or don't have the time to spend in conversation. Customers can go into as much detail as they like, and it's easy to keep track of the requests in a written form. Emails can also be sent any time of the day, making it a flexible option for international customers.
Live Chats With Chatbots and CSRs
Live chat is a great tool to have in your e-commerce business. It instantly connects your customers to an agent and the flexible nature allows people to contact you anytime. Chatbots can respond to common and simple questions quickly while your customer service representatives (CSRs) can focus on the most important and urgent queries.
This saves your company time and labor. Purchase-related queries are also answered right away, which is something people appreciate when shopping. At 85%, the customer satisfaction rating is extremely high for live chat.  
An interesting fact about live chat support is that when it comes to the length of response time, 95% of customers say instant replies aren't always essential, as long as companies give quality responses.  
Get our Customer Service Options - What's Best for Your Business? - Worksheet delivered right to your inbox.
Social Media Channels
One thing that's changed in the past year is the necessity of having an online presence. Having a website isn't enough. You have to be on social media, too. Aside from being a platform for marketing and ads, it's a great way to connect with your audience and to solve customer problems.
You can have direct conversations or respond to their comments on your post. You can also post FAQs or important service announcements on your social media channels. Some companies even have separate social media accounts specifically for customer support, like Nike Service and Amazon Help.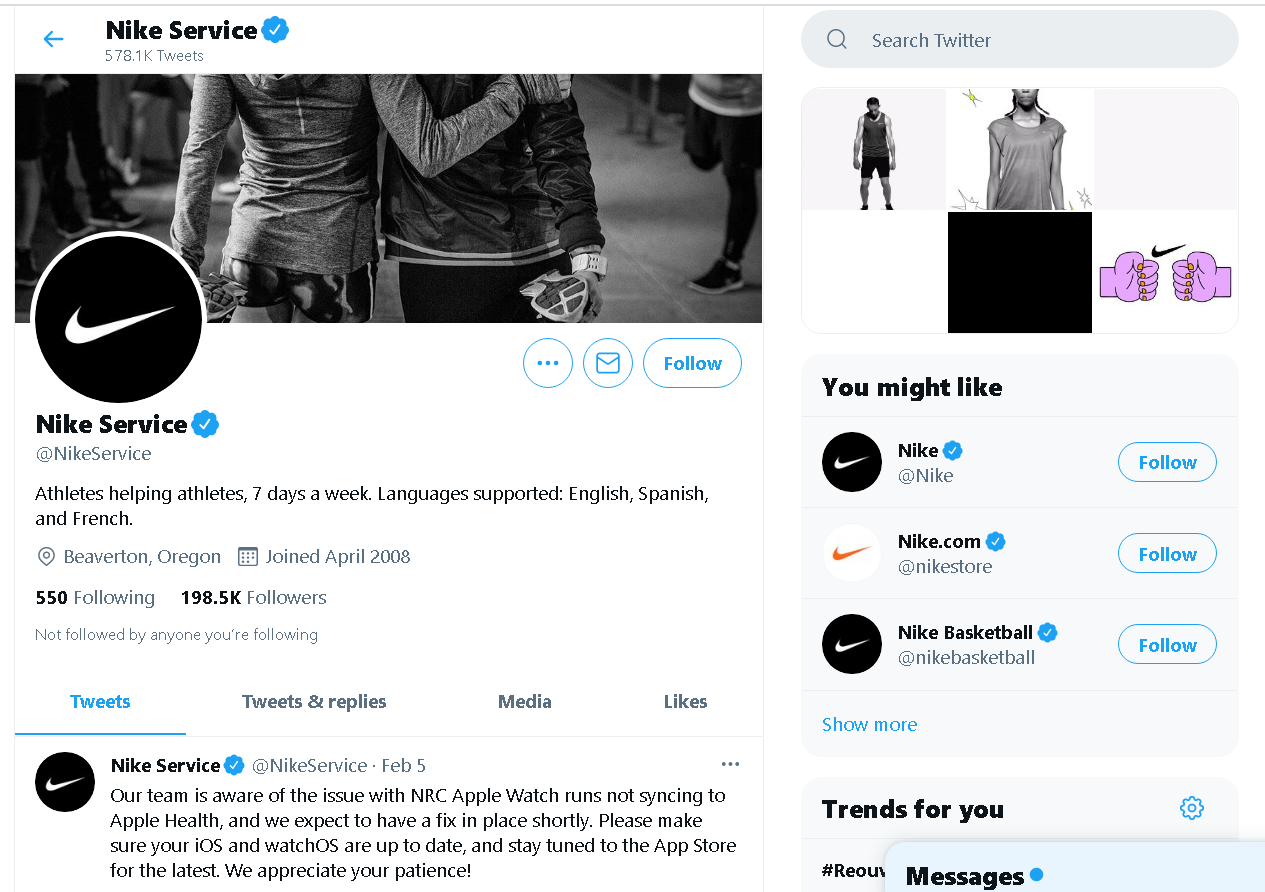 Self-Service
Sometimes, customers prefer to find solutions by themselves. Self-service tools are an efficient way to provide quick solutions and answers to problems and questions without the need for a customer service representative. 60% of US customers say they prefer digital self-serve tools such as a website or an app for simple inquiries. 
One example of a self-service option is a knowledge base. This is a big, web-based database containing support documents. Other examples of self-serve tools include FAQ pages and tutorial videos on trouble-shooting.
If buyers can't find helpful information quickly themselves, as much as 53% will abandon their purchases and go to other brands even before a CSR can help them with their concerns. Self-service options reduce service-related departures as it's convenient, requires less waiting time, and flexible to the needs of the client. 
Pro tip: Have your customer service staff write down what questions they are getting on a regular basis and put it into a spreadsheet. These are all questions that should be in your knowledge database, AND they also make great topics for articles and content.
E-commerce Sites With Stellar Customer Service
Amazon
If there's one thing that skyrocketed Amazon to the top of the game, it's their customer service. Customer Obsession is at the top of their leadership principles. They created a customer-first culture that's the foundation for all their business decisions. 
They made shopping a breeze for customers by processing returns quickly and seamlessly, using their algorithm and data to personalize the shopping experience, and offering great prices on shipping. They have live chat, email, and phone channels available at all times of the day. All of these decisions save customers time and effort, and it shows that the company cares about what people need.
Warby Parker
Warby Parker is best known for disrupting the eyewear industry, offering a great at-home experience for buying prescription glasses and contacts. They have a Home Try-On Program where they mail customers 5 frames to choose from, for free. You then purchase online, you receive a new pair, and you return the glasses with a prepaid return label they prepared. The convenience and personalization helped them scale their business and get a $3 billion valuation.
"From inception, customer service was incredibly important to us," says Warby Parker co-founder Neil Blumenthal. After features on Vogue and HQ, they were flooded with a lot of orders that they couldn't serve. The co-founders took the time to respond to explain and apologize to callers, gaining them loyal customers who still shop from them to this day.
Until now, they continue to provide great omnichannel customer service and believe that all clients should have direct access to a human.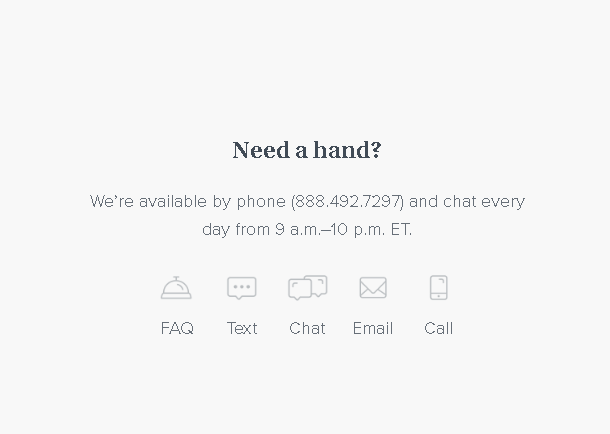 Sweetwater
Sweetwater is an Indiana-based online retailer of professional audio and music equipment. As soon as you land on their page, it's clear that they have a customer-first policy. 
Aside from offering free, fast shipping even on the "small stuff" along with flexible payment options, they also offer amazing pre and after sales support. There's free tech support, free 2-year warranty, and the availability of a dedicated sales engineer to help customers buy music gear with confidence.
They have multichannel customer support and are also adapters of the knowledge base, with "26,000 questions covered". Their return policy page goes the extra mile as well. Instead of just describing in words how to pack your returns, they added photos of what customers should and shouldn't do.
This creates a pleasant buying experience from start to finish, and customers feel more confident knowing that they have access to support before and after buying.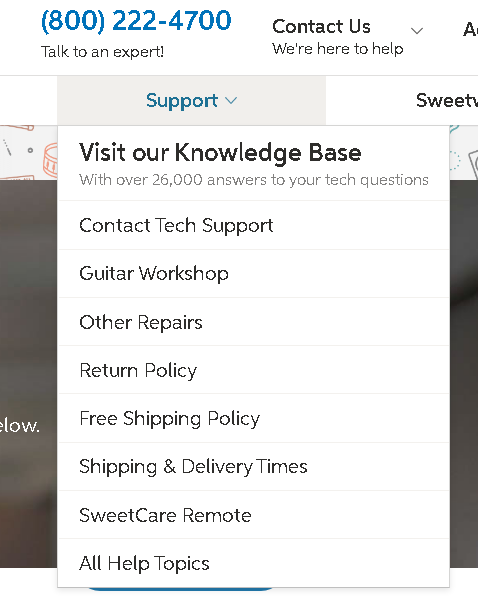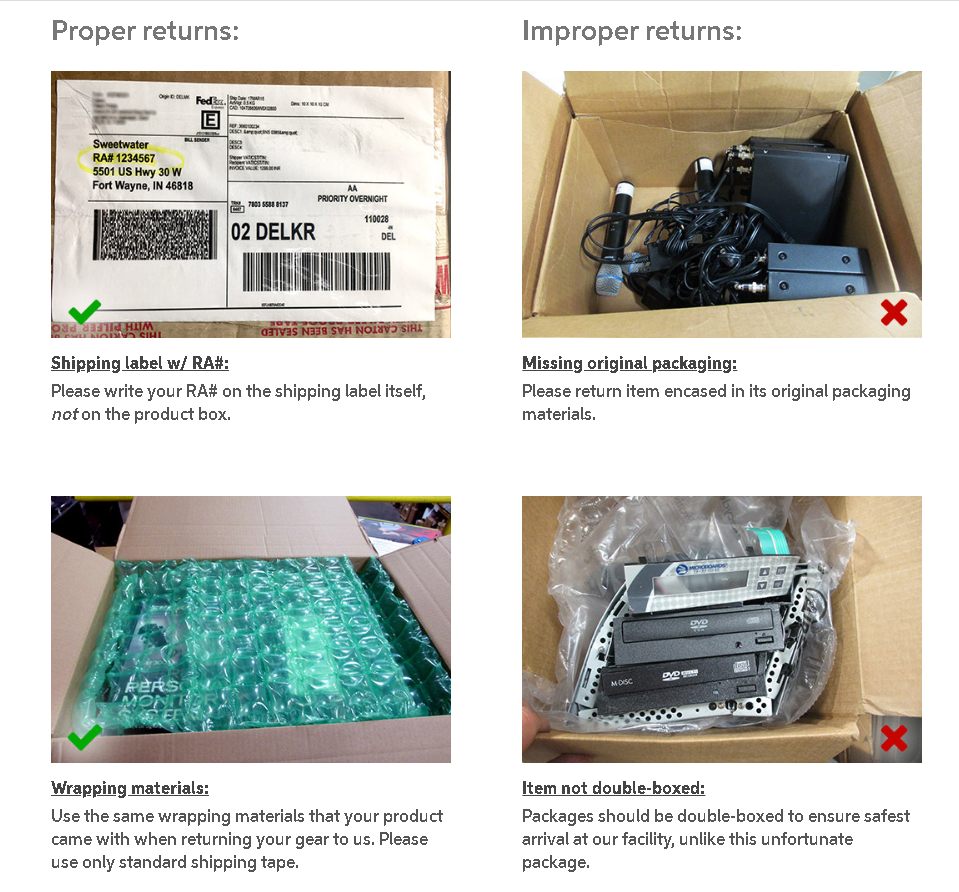 Ohh Deer
Ohh Deer is an innovative greeting card, stationery, art, and gift company that offers free shipping and free returns. Aside from their e-commerce retail site, they have a monthly subscription box service. 
Each of their business units have different social media accounts and they even have several dedicated email accounts for specific concerns. They get back quickly to customers on social media, which is a great plus. 
In addition, to address an ongoing issue of customers who said they didn't like what they were getting in the box and wanted a monthly opt-out option, they now offer virtual "sneak peeks" to those who want it, guaranteeing customer satisfaction. Aside from email and social media, they have a self-service page where customers can look for answers to common concerns.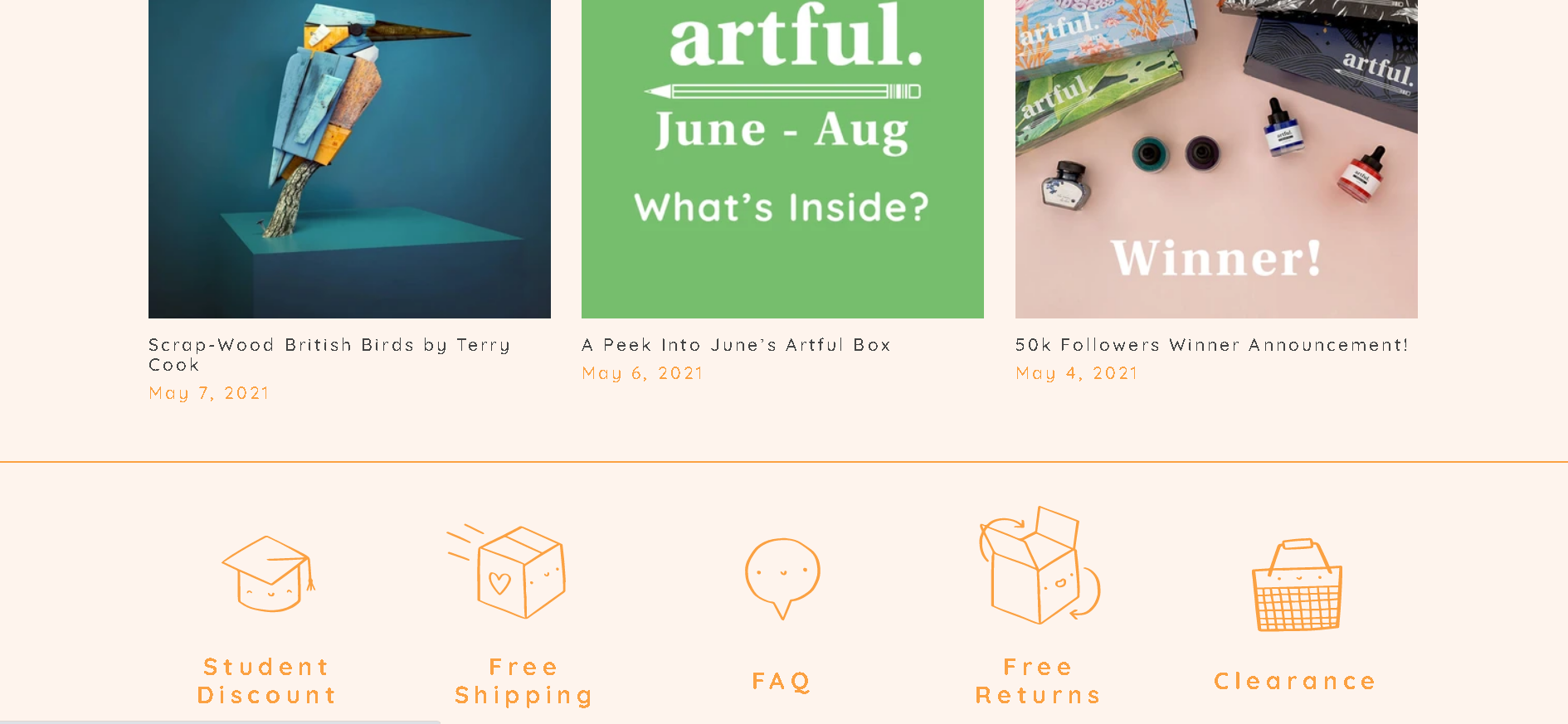 Skyscanner
Skyscanner, though not an e-commerce store, has a sense of humor when it comes to their customer service. It is one of the world's biggest e-travel agencies and search engines, attracting at least 50 million unique monthly visitors. Handling customer queries and concerns properly is important if they don't want to lose them to competitors. To manage this, they upgraded their self-service web portal and help center.
Skyscanner's use of a self-service guide helped increase their customer satisfaction scores and decrease average response time. They're also active on social media, and one witty customer response quickly went viral. Aside from lightening the mood and acting on the concern, they also acquired a new customer: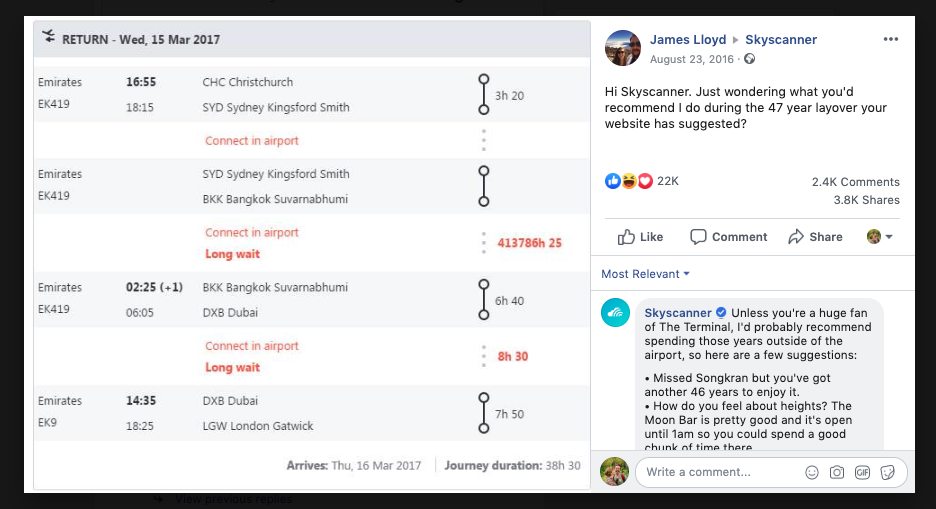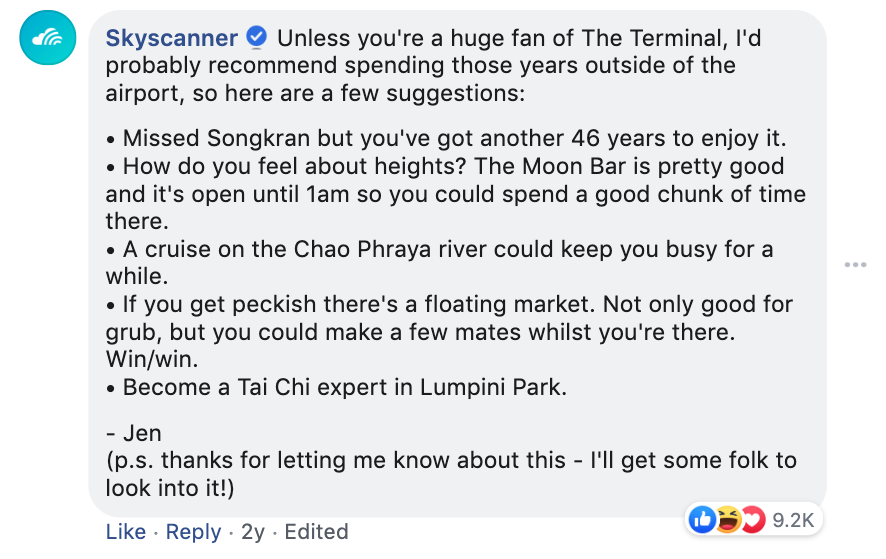 (Source: Mention.com)

Technology, as well as recent events, has changed the way people engage and shop. Some 90% of Americans consider customer service as a deciding factor on whether or not they do business with a company, and 58% will switch to other companies because of poor customer service. 
Customer service is more than just answering phones or emails. Not only is it a necessary part of business operations, but it's also become a marketing tool that you can use to build great relationships with your customers and to increase trust in your brand.
Excellent customer service drives customer retention and acquisition. Do you need help setting up the best customer service channel for your business? Reach out now for your FREE 20-minute consultation call and we'll help you find solutions to scale your business. 
Get our Customer Service Options - What's Best for Your Business? - Worksheet delivered right to your inbox.