Running a successful business means knowing how to market your products and services effectively. And one of the best ways to do this is through none other than video marketing.
Videos are the go-to form of content for many people, and It's easy to see why they appeal to today's audience. With many people today accessing content via their phones, videos encourage people to stop, look, and click. They're a quick and attractive way to showcase your service or product to an audience who wants their content in seconds (or less!).
The benefits of video marketing are clear: 53% of people will connect with a company after viewing a video on various social media platforms, and an estimated 20% will pay a visit to the brand's website after watching one. Video also has one of the highest ROIs among social media marketing strategies. 
But there's plenty of video content out there that's ineffective, boring, or just too salesy. It's not enough just to invest in video, you've got to know what video content sells, and what type of video content you should be investing resources in. 
In this guide, we'll take a look at some tips for coming up with ideas for video content that will lead to views, and help to boost your conversion rates.
Tips for Finding Video Ideas
When you decide to make a video, finding a topic that'll resonate with your target audience is crucial. But where do you start?  
That depends! On your audience and your marketing goals. And maybe your budget.
Let's take a quick look at some options now:
Product Demonstrations or How-To Videos
For e-commerce stores, product demonstrations or how-to videos can be a great place to start. Informative videos help to build trust with your customer base, especially if it's teaching them how to resolve a problem. 
Videos are also a great way to show your customers how to best use your product or service. Even though written directions are useful, consumers simply prefer video demonstrations and explanations, as most people are visual learners. 
Solve a Problem
Focusing on what makes your product or service unique is key, but narrowing down your niche is also crucial. What this comes down to is understanding your target audience and understanding what they need. 
When it comes to knowing what your audience wants, some of it needs to be anticipated, but most of it comes directly through seeing where there is an opportunity to solve a problem. If customers are regularly contacting your company about specific issues, like how to put your product together, then creating a video answering those questions is a great idea. Not only can you direct customers to your website to watch the video, but you can share it on social media channels so they know how to put together your item before they buy it. 
Sales and Promotions
Yes, some videos are too salesy. But when done right, videos advertising can be extremely effective. One of the best ways to win with promotional material is with humor, so whenever possible, look to capture attention with a catchy, funny ad. Also, keep in mind that promotions should be designed to create a sense of urgency among people, especially if the sale is short or the supply is limited, as is the case with holiday sales. Having a limited sale also shows customers that if they fail to act, they'll miss out. 
Customer Service
A video can be an excellent customer service tool, where you have an opportunity to answer frequently asked questions, or even create videos where you compare your product features over that of a competitor. This helps answer the key question: Why should someone choose you over the competition? 
Videos that are geared towards customer service and care show a personable and authentic side of your company that can help to build trust and rapport with your customers.
Creating Engaging Videos
After you decide on a topic, you need to figure out how to create a video that's interesting; one that'll capture and hold your audience's interest.
So start by making sure you're clear on your target audience.
Ask yourself: 
Once you know these things, you can get started brainstorming video ideas, and coming up with a video script that should resonate with them.
Before you start shooting your video, it's a good idea to take a look at marketing videos you personally enjoy and ones that are popular among your target market. Write down what you like about the videos and develop a list of things that made the video entertaining and engaging. 
Then start storytelling! One good tip is to mention something that is going to happen later in the video; this helps create curiosity that keeps your audience watching.
Remember, you want to create a video that will resonate with your audience, so make sure you're clear on your message. What pain points are you trying to help address? What problem is your video trying to solve? You'll want to position your brand as the hero of the story.
Don't forget a good call-to-action. Your video should end with a strong point that should encourage your audience to take action. 
Also, just as you would with salescopy, with ads or marketing videos , you'll want to use open loops to let people know what will be coming in the next video. You can also throw some "easter eggs" into your videos so that you can reference them in subsequent videos. It's also a good idea to mention something that's going to happen later on in the video to spark curiosity and keep your viewers interested, and watching. 
Once you decide on a topic and a theme for your video, remember to make the video short, sweet, and to-the-point. If your video drags on, viewers may stop watching, making them less likely to watch future videos. This is especially true on social media platforms like Facebook and YouTube because viewers may have to watch ads during your video. The rule of thumb is 30 seconds maximum for an advertisement, but 15 seconds is quick and sweet. If your video is for YouTube or for advertising on your social media channels such as Facebook, you can consider extending the length.
Making sure that your video quality looks professional is also important. People don't like videos that are shaky or blurry, or that have poor audio quality.
A few online tools that can help you to get the job done include:
After creating an interesting introduction, it's time to focus on your message. Your message is the purpose of your video, such as announcing a new product or sale. Ideally, your video should be between two and three minutes long. You don't need to tell the viewer everything about your company, product, or service, just the important details. 
You should also consider using subtitles so viewers can read the dialogue in your video. While audio is important, 83% of people who watch videos on their mobile devices do so without sound, so it's important for videos to have captions. Having subtitles also helps consumers with hearing problems engage with your content. Another benefit of adding captions is that it can improve your search engine rankings if your dialogue includes SEO terms or keywords. 
If you post your videos on your website, social media platforms, or YouTube, adding an accurate and SEO-friendly title and description can improve your Google ranking and help drive traffic. This will also help your viewer know what your video is about before watching it. You can also add details like your company's website or the URL to your e-commerce store in the video description, or as a link in your video. Adding a link to your website at the end of the video is also a good idea.
If you want to get fancy, consider interactive content. There are numerous tools on platforms like YouTube where your audience can click what they want to happen next in the story you're building, through your advertisement.
Before you get ready to post your video, it may be worth asking several other people to watch it and give you feedback. It's important to check for any mistakes before posting it. Things like misspelled words, inaccurate captions, and skips can put viewers off.
Get our How to Find Video Topic Ideas - Worksheet
delivered right to your inbox.
3 Big Companies Creating Killer Video Content
Let's take a look at how the big companies are doing video now. 
Apple
Apple is one of the most successful and largest companies in the world, which is why it shouldn't be a shocker that they produce excellent marketing videos. What Apple does great when it comes to videos is that they implement a consistent, minimalist theme and style, which keeps their content fresh and engaging but immediately creates an association to the brand name. 
Apple also does a great job of crafting unique video content that explores trending topics and cultural events. These videos give viewers a way to explore how Apple connects with the community and, in turn, their customers. Another excellent format Apple utilizes for its videos is using user content in its advertising; this has a similar effect to using testimonials and reviews.
Most videos Apple creates are under three minutes, which ensures that the viewer stays engaged. Covering topics beyond products they sell is a way that Apple continues to stay relevant with their customers and create strong ties to the local community. 
Amazon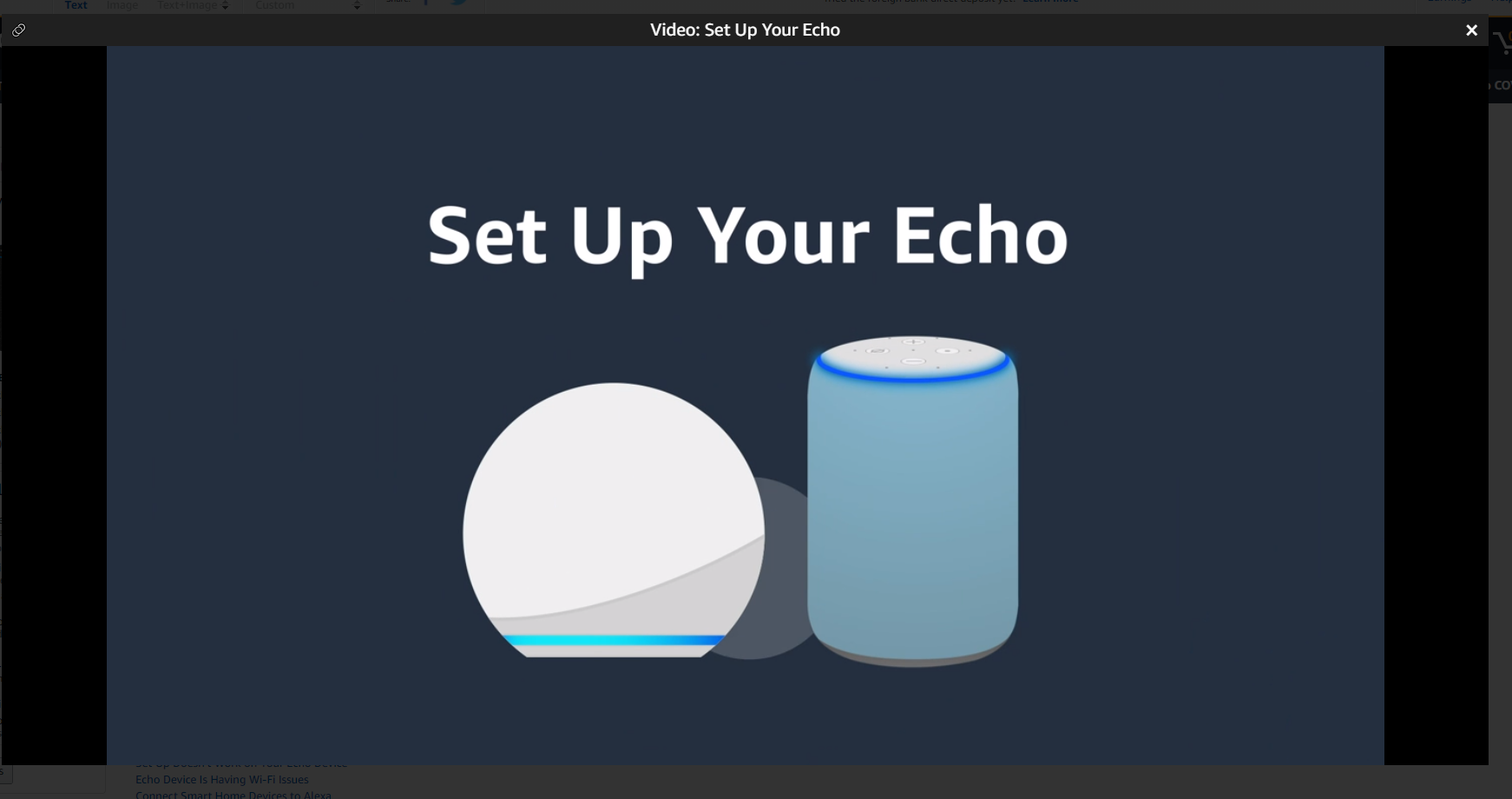 The most popular e-commerce site in the United States is a master at creating engaging, unique, and effective marketing videos. Amazon not only is a platform for third-party sellers but also manufactures its own products. Since Amazon sells streaming devices and smart-home speakers, Amazon created short how-to videos about how to use their products. More importantly, Amazon crafted short videos that cover common issues with their devices, such as how to connect their devices to WiFi or how to reset certain devices. 
Most videos Amazon produces are less than 30 seconds, which is highly effective and engaging. Instead of creating one long video to explain how to set-up an Echo smart-home speaker, Amazon made several shorter videos broken down into more specific topics. Each specialized topic addresses one issue, such as how to connect the Echo speaker to other devices or how to enhance your privacy settings. 
Facebook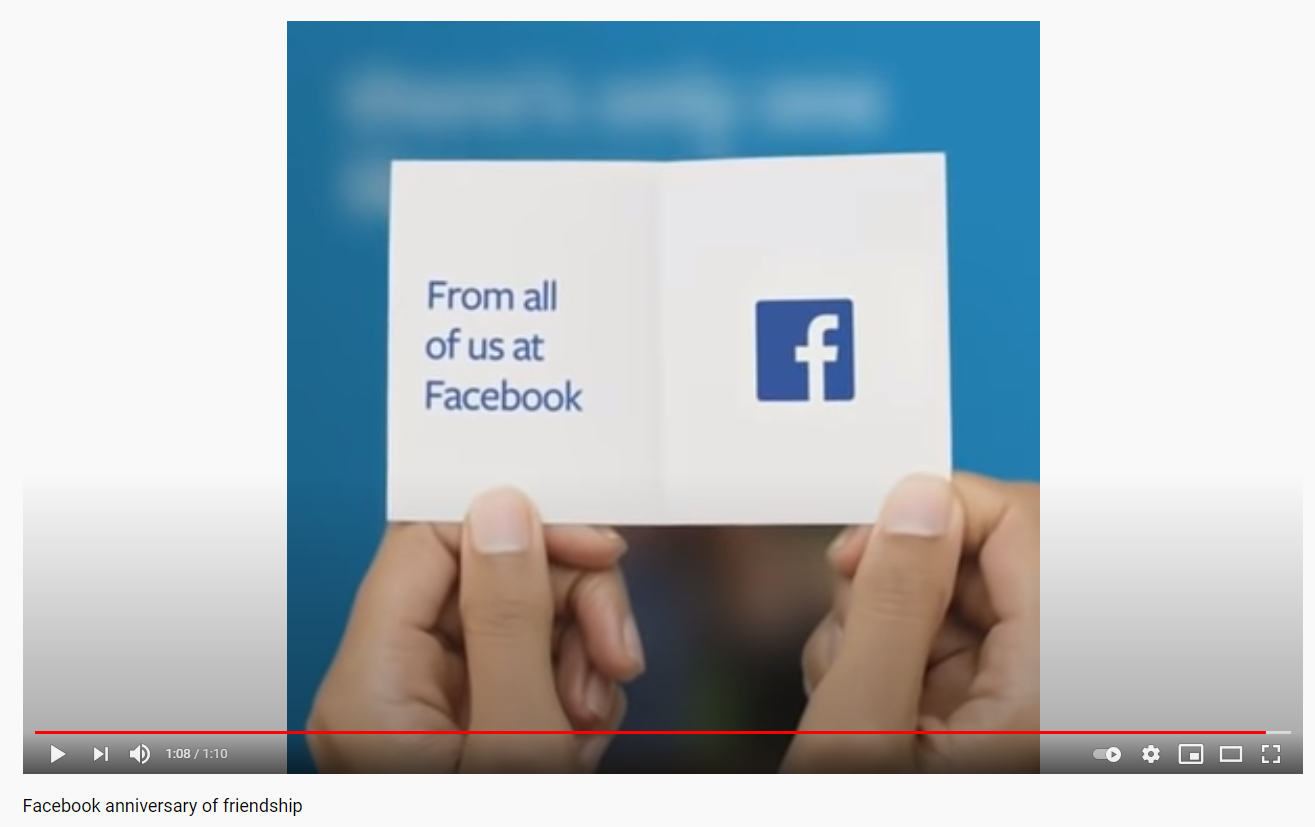 While you may have considered Facebook as just a platform for you to share your content, they're also masters at using user-generated content.
Consider their friendship anniversary videos. Sure, they're a bit overdone by now, but when it first came out, people were using this feature all the time. This was a genius marketing strategy.
3 E-Commerce Companies Creating Killer Video Content
Now, let's look at some examples from e-commerce companies:
Solo Stove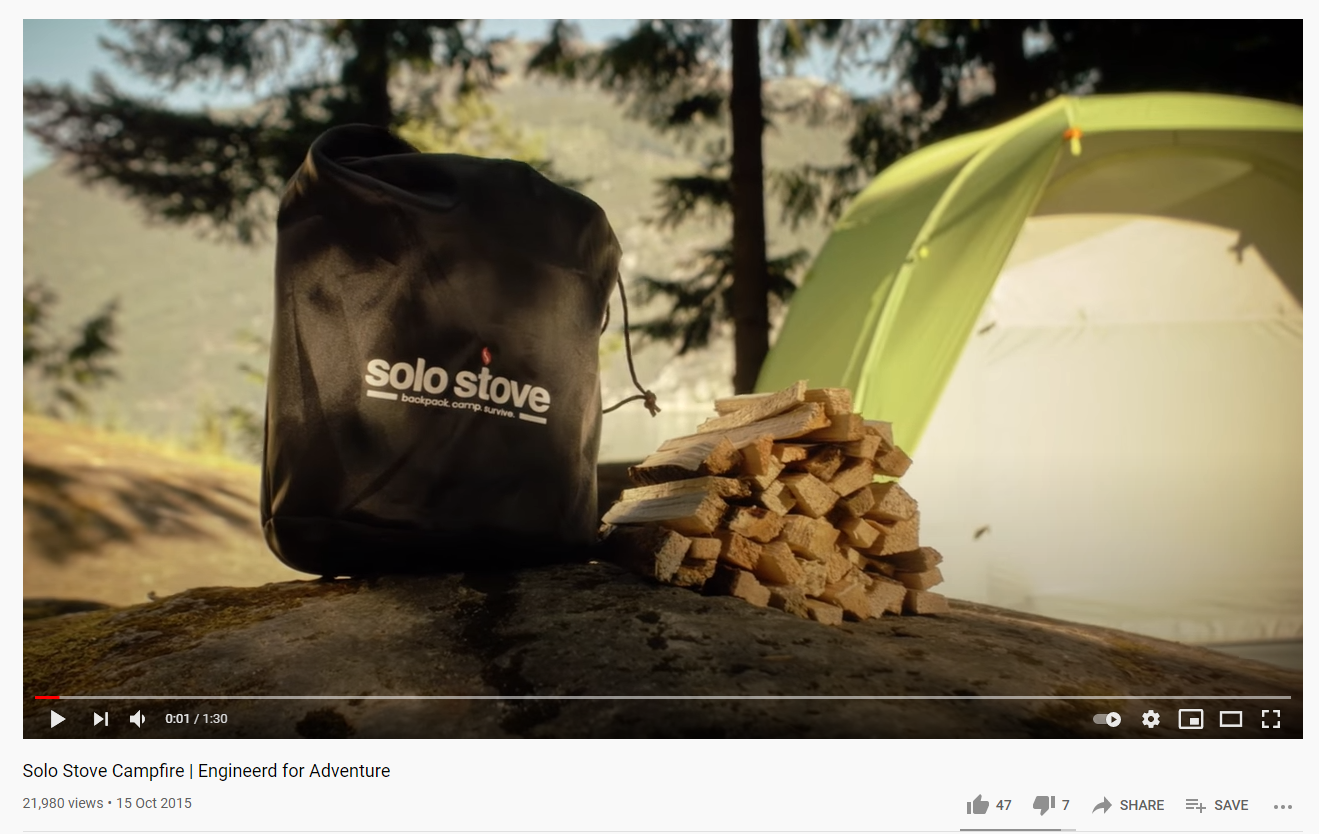 (Source)
Solo Stove is a company that started their adventure in e-commerce selling portable firepits for campers and adventurers. The majority of their video content shows the products being used in ways that make you feel as though you are experiencing the product with the people in the video.
The use of "real-world applications" as a way to sell their product was extremely effective. They ended up expanding into other camping gear avenues for their online store. Their videos do not shove the product in your face as a front-and-center feature that would make you turn off the message. Instead, they subtly show their product in the background of adventurous imagery; an excellent way to sell!
Innovative Journaling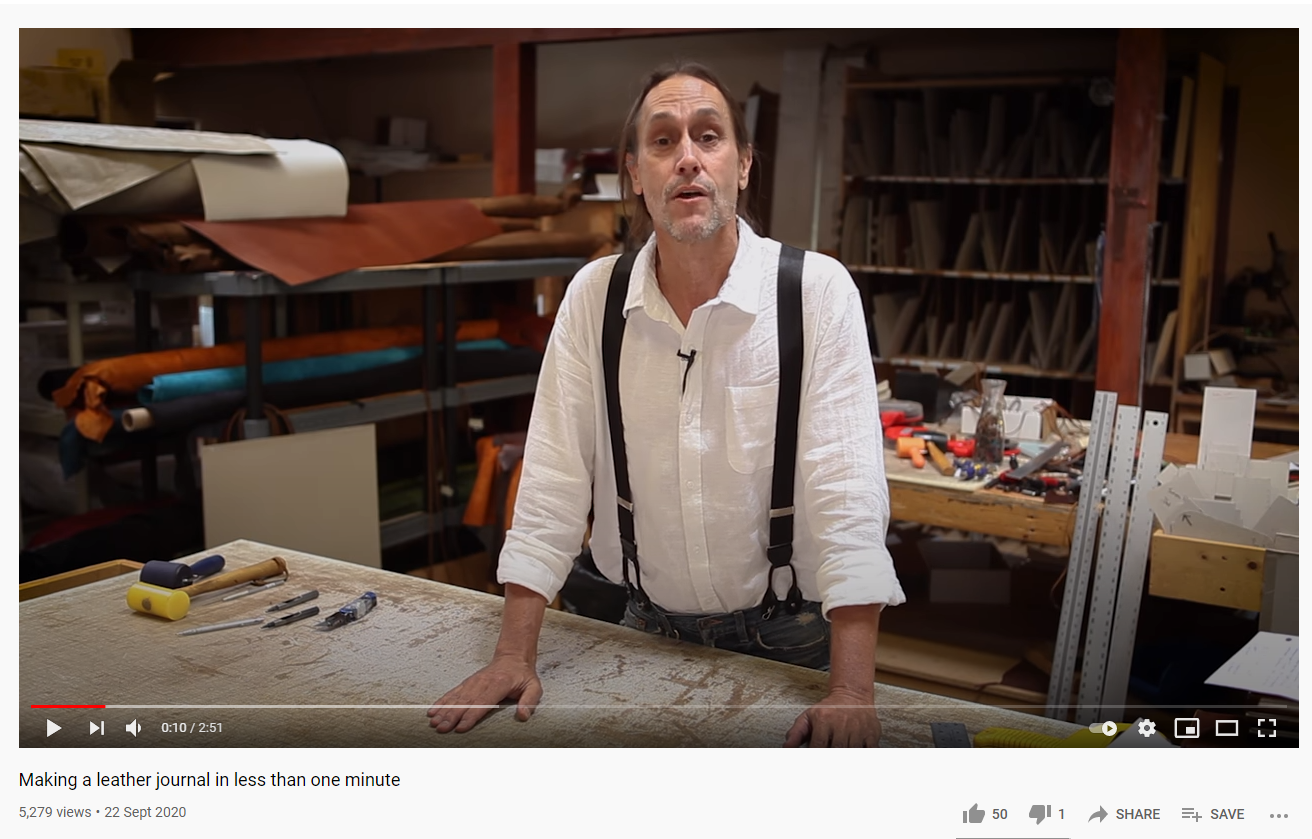 (Source)
Innovative Journaling is an e-commerce store that sells Italian leather bags and journals that are made by hand. This company has effectively used a behind-the-scenes approach to their marketing through their video content. Their YouTube channel is impressive, as they use video to tell a story to potential customers. Knowing that big-box stores might be the option for many people looking to buy similar products, their videos show people the heart-and-soul that go into making their products, as well as product demonstrations of the items people might buy. 
Yale Appliance


(Source)
Yale Appliance is an e-commerce store with a focus on home appliances. They've taken a very focused, and successful, approach with their video content. They create customer service videos where they answer the most frequently asked questions in a personal and authentic way. They do comparison and demonstration videos, and also give honest reviews about products they carry. All of these videos help to build a foundation of trust in the brand and the people behind it. The video content is friendly but informative and you get a sense of knowing they're being real with you in every video, and they truly care about helping you make the best purchasing decision.
So there you have it! A number of ways that you can get started with video for your ecommerce store or web-based business. Whether you're using it for ads, promotional material, or creating how-to videos for your audience, video content is the way forward. Not only does it allow you to connect with your audience in a  meaningful way, but it also boasts a high ROI. With the right approach, you'll find that video can generate better engagement rates and even lead to more sales. It's something that every e-commerce store should consider investing in.
Want to scale your business? Reach out today for your FREE 20-minute consultation. Let's find strategies that you can start implementing today.
Get our How to Find Video Topic Ideas - Worksheet
delivered right to your inbox.