When you think of online shopping, the first name that comes to mind is almost definitely Amazon.com.
They're certainly the leaders in online retail. For this reason, a lot of online retail startups begin on Amazon; it's such a big marketplace, and its tools for e-commerce are second to none. Amazon also has a wide customer base that's ready and willing to buy. The platform accounts for an estimated 37.7% of online sales, with over half of all Americans heading to Amazon to carry out their initial search for products.
Still, there are alternatives for online retailers, and you may want to explore them.
If you're generating decent income through your Amazon storefront, then expanding your shop outside of Amazon may seem redundant. But there are some clear reasons for e-commerce stores to consider diversifying. For one thing, keeping all of your eggs in one basket is risky; should something happen or the platform decides to pull your account, this could be devastating to sellers who rely on Amazon as their only storefront.
In addition to diversification, working on setting up your own storefront also means that you'll be able to start growing your brand and customer base; something that's difficult to do on Amazon; where everything falls under Amazon branding.
(Source: Amazon)
This isn't to say using Amazon is a bad idea. It can be great to start there. But why limit yourself? There are a number of different platforms and solutions today that make starting your own professional-looking website easier than ever.
As many marketing consultants confirm, when it comes to providing your e-commerce services, it's not 'Amazon vs. everyone else.' It's 'Amazon and anyone else.' You can have your own independent online retail presence, and you can establish online channels to bring customers towards you.
So let's take a look at some options that are available when it comes to expanding off of Amazon, and see what different storefront solutions offer.
Setting Up Your Storefront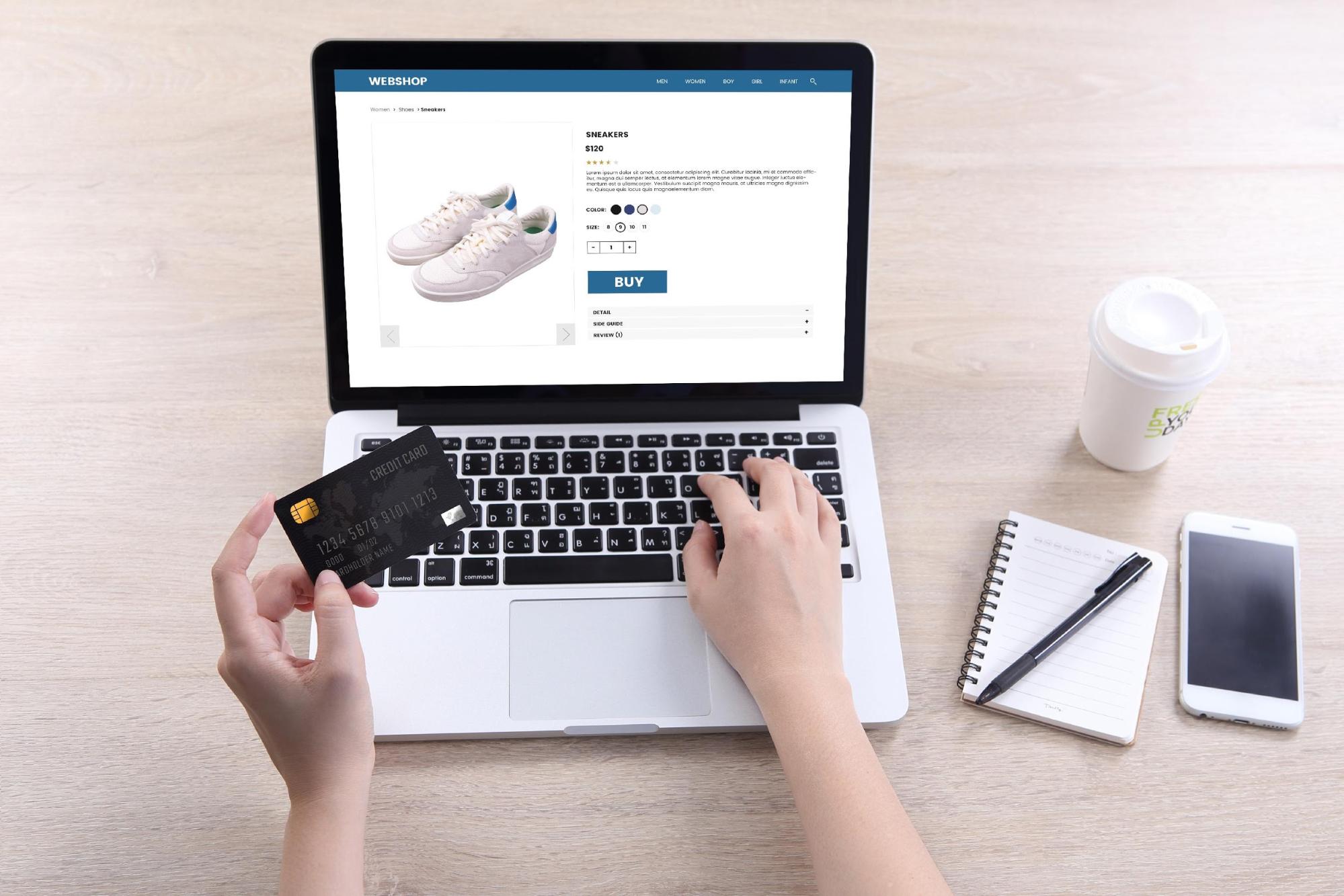 (Source: Shutterstock)
When it comes to setting up your storefront, you have plenty of options. From creating your own website to using a ready-to-go platform like eBay –here's a look at what's available to e-commerce stores today.
A Third-Party Platform
First up, you could use another third-party platform like eBay or Etsy. This option gives you the least amount of customization, however, there are a few benefits of using a ready-to-go platform. The main ones are ease of use and traffic.
The downsides, though, is that you're largely in the same boat as you are with Amazon. With a third-party platform, it will be difficult to grow your own brand, and in most cases, you won't own your customer data –including email addresses. Because of this, you'll have a much harder time growing your own customer base.
A Semi-Custom Platform
A semi-custom platform is arguably one of the best solutions; and many startups are going this route today. Semi-custom means using a solution like Shopify or WordPress, and building your own website or storefront on there. Unlike a third-party platform like eBay or Amazon, with a semi-custom platform, you'll have control over your own branding and more flexibility.
You'll also be able to get started right away as they'll have their own built-in shopping carts that you can use. At the end of the day, these platforms have their limitations, and you'll have to abide by their terms and agreements, but there's usually more than enough freedom and flexibility for startups. In addition to the two big ones WordPress and Shopify, other semi-custom platforms include BigCommerce, Squarespace, and Volusion.
Services provided by shopping cart platforms include:
Business name and website registration: It's extremely convenient that some of these platforms start at the earliest point of registering your business, even domain name selection, to get you up and selling in hours.
Logo and website design: The value of web-design can often be underappreciated, but the truth is that your brand's logo and site design can go a long way. As populated as the internet is today, standing out is more important than ever.
Many of these platforms offer varying degrees of website design. Some of them are extraordinarily sophisticated, with hundreds of templates and adaptable styles for you to choose from.
Retail functionality: These sites allow you to create your own multi-product or single product range. This includes allowing you to add your own images as well as open-source images, product descriptions, catalog or indexes, and inventory management details.
Orders and payments: Most shopping carts allow third-party payment systems such as PayPal and Amazon Pay, while the smaller platforms offer simpler payment systems. But with most e-commerce platforms, customers will be able to quickly and easily purchase your products at any time, worldwide.
Delivery and shipment: One of the hardest jobs in e-commerce is order fulfillment, and competing on product storage, ordering, shipment, delivery, and returns. None can compete with Amazon, but some come pretty close, and most of these e-commerce platforms can still get the job done.
Advertising and promotion: Most online shopping carts offer advertising both on-site and beyond. This becomes an important factor when choosing which shopping carts are right for you, as you are also choosing where our product will be advertised.
Your Own Website

Finally, you could go entirely independent and build your own website. This option will require you to find your own hosting and domain set up, and source third-party providers on an as-needed basis for certain functions (like payment processing). It's the most flexible option, but it usually ends up being the most time-consuming and costly.
If you want a back-end e-commerce solution, there are hundreds available to suit every type of business. If you're building your own e-commerce solution, then you probably either already know what you want, or have a consultant who is helping you along.
So which e-commerce solution should you choose? One important thing to keep in mind is the level of customization that you'll need.
The limitation will be in how many customizations you can make, so keep that in mind when choosing a platform or solution. As a general rule of thumb, the less complex your business and the less traffic you plan on driving to it, the better off you are using a platform like Shopify.
The larger your company gets, the more flexibility you will need and want as well, so you may want to start out with a ready-to-go platform, with an eye on expanding to your own website at some point in the future.
Now, let's take a look at some of the leading semi-custom e-commerce platforms.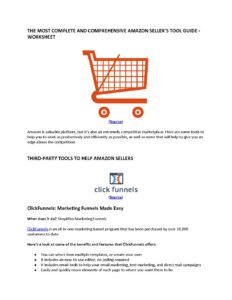 Get our The Most Complete and Comprehensive Amazon Seller's Tool Guide - Worksheet delivered right to your inbox.
Shopping Cart Solutions: Getting Started
1. WordPress (WooCommerce)
If you've ever used WordPress to design your own website, you'll know how sophisticated and useful it is. The e-commerce plugin, WooCommerce, is equally powerful; and a must-have for any e-commerce store that's on WordPress.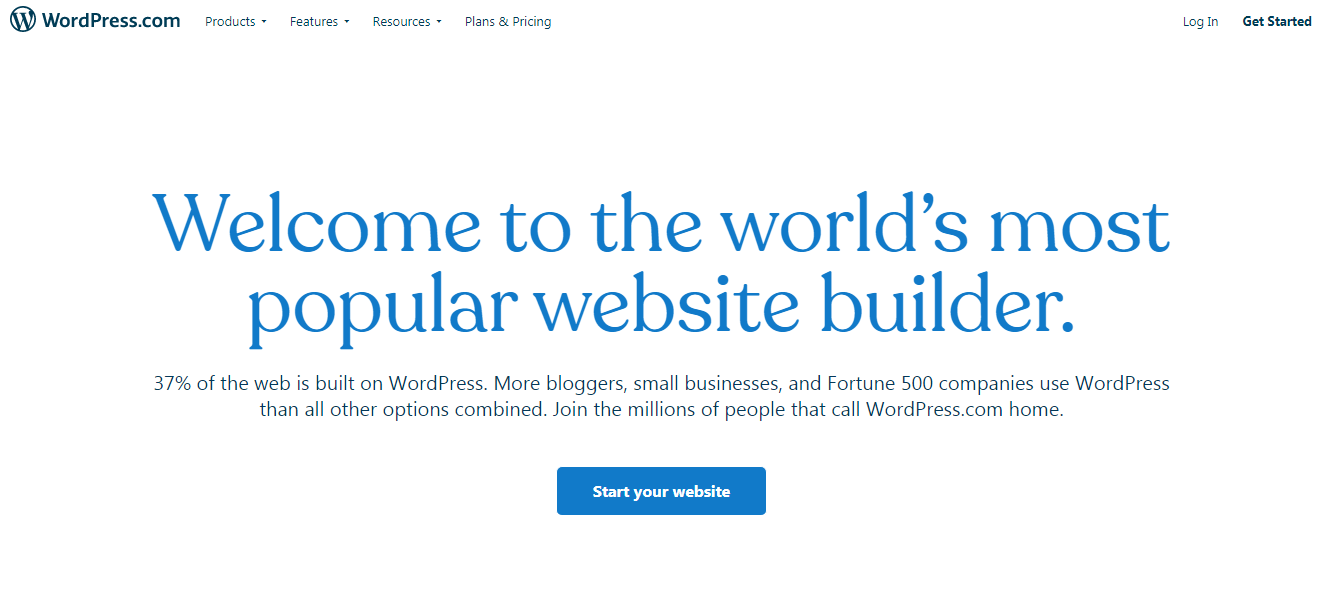 (Source: WordPress)
One key benefit of choosing WordPress is the variety and quality of powerful plugins that are available to active and use on your site. Plugins allow you to add additional functionality depending on your needs and the needs of your customers, from payment plugins like Paypal to marketing functions such as SurveyMonkey.
With over 84 million downloads, the WooCommerce shopping cart plugin is one of the best.
The WooCommerce dashboard is state-of-the-art in terms of its functionality. They boast a 'one-click' payment option that allows you to start taking payments in seconds using either debit or credit cards. WooCommerce is also bundled with PayPal, allowing users to pay with their international PayPal accounts. It also allows for cash on delivery for accepting payments.
WooCommerce allows you to choose between free or flat-rate shipping and gives you the choice to limit the countries you will ship to.
In addition, WooCommerce offers to calculate taxes due for each retail area and report them to you. This can be very important, as different products have different shipping tax rates all over the world.
Taxes are calculated based on the customer's shipping address, billing address, and your shop's base address.
Keeping track of your stock on WooCommerce is easy, using its intuitive and WordPress-centric user interface. WooComerce even lets you assign store managers, which are bots that handle day-to-day inventory.
Finally, the WooCommerce analytics are pretty refined, so you'll know where your customers come from, the channels through which they found you, the time of their visit, and much more.
See: Top WordPress Plugins for E-Commerce Stores
2. Shopify
Another major shopping cart brand is Shopify. Shopify is an obvious choice if only for the sheer scale of its users. More than one million merchants run their business on the platform, with total sales made through Shopify at an astounding $135 billion.
Shopify even provides their very own e-commerce experts who can be hired by new retailers to get them working quickly.

(Source: Shopify)
Shopify's pricing is pretty similar to others, with a 15-day free trial followed by monthly billing, including a discount for annual subscriptions. Monthly charges start at Basic at $29 per month all the way up to Advanced at $299 per month, for a fully functioning, revenue-generating shopping cart system. Further customization is purchasable for up to about $2000 per month.
Perhaps one of the most important features in an online retail platform is its functionality—and Shopify has it in spades, allowing you to work with numerous apps to deliver value and access to your online store.
One of their more impressive plugins is Google Smart Shopping, which allows you to sync your Shopify site with a Google marketing application that connects to other platforms such as Google and YouTube.
Shopify Payments offers a no-fees payment solution that links to credit and debit cards, PayPal, and other platforms. You can use third-party payments on Shopify, but you have to know how to handle the interaction between sites.
See: Top Shopify Plugins for E-Commerce Stores
3. BigCommerce
BigCommerce is considered by website builders to be extremely easy-to-use, including having the most website features, while other platforms offer more sales features.
Like Shopify, BigCommerce offers WordPress integration if you have a large site already in operation, with BigCommerce offering to ease the process of integrating it into your site.
All digital wallets are served on the BigCommerce platform, including Apple Pay, Amazon Pay, PayPal, and more.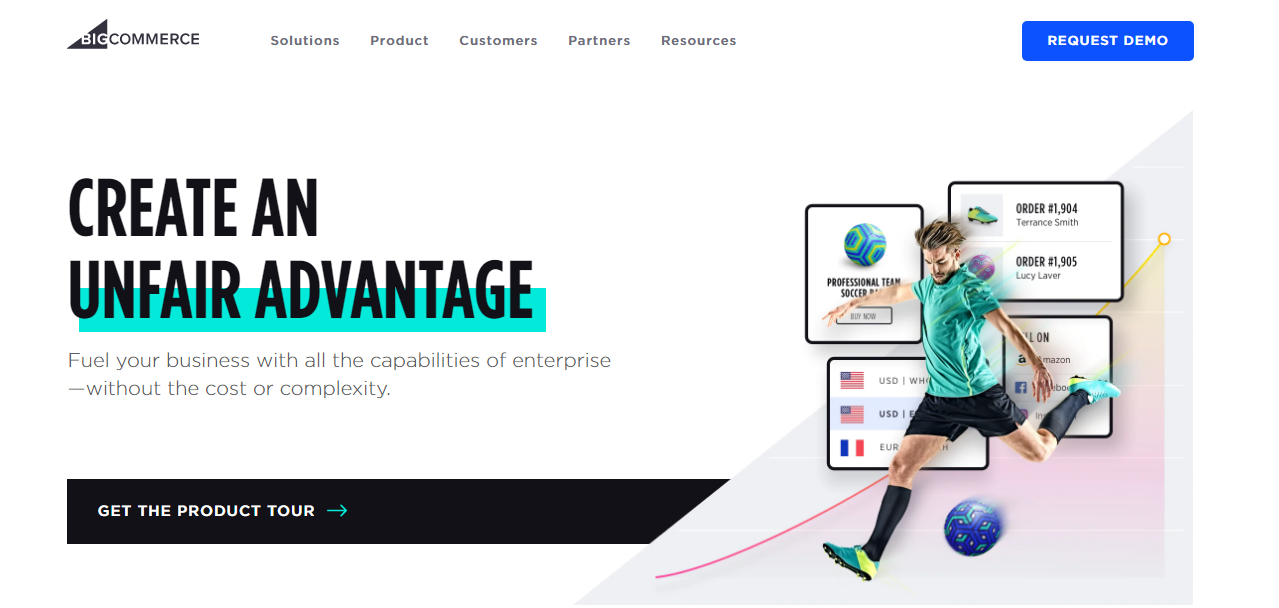 (Source: BigCommerce)
Pricing follows a similar pattern to other shopping carts: Standard being $29.95 per month, up to the  Pro and Enterprise options at $249.95 per month or higher.
4. Squarespace
Squarespace offers a smaller platform against these other giants with a user base of under 100,000 online retailers.
However, what it loses in size it definitely makes up for in design quality. For the right retail business—one with a high-end design requirement—Squarespace can be an excellent solution due to its design capabilities and simple functionality.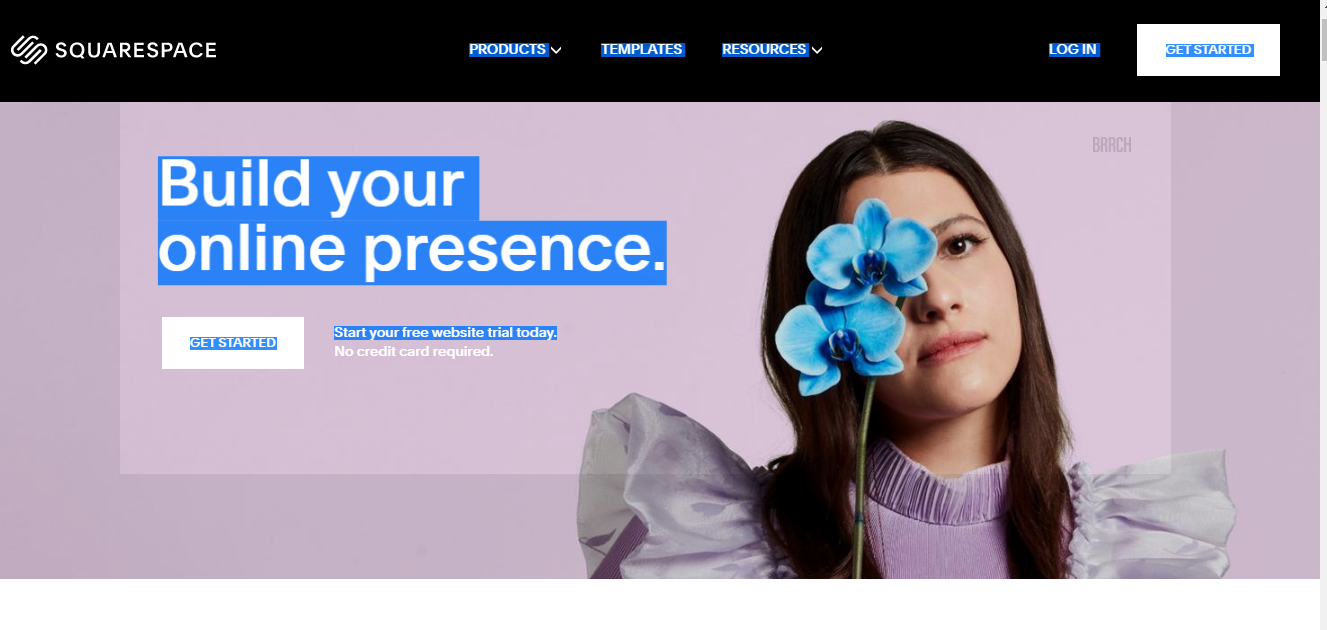 (Source: Squarespace)
Monthly or annual plans are significantly cheaper than the larger e-commerce platforms, ranging from $11 per month to $36 per month. Discounts for annual payment amount to around 10%.
5. Volusion
Volusion is a small shopping cart platform with around 30,000 retailers.
Volusion has an efficient mobile app, super visual analytics, and a detailed inventory system. However, it has no blogging feature and some technical support incurs extra costs. Volusion offers monthly payment services like the others, ranging from $29 to $299 per month.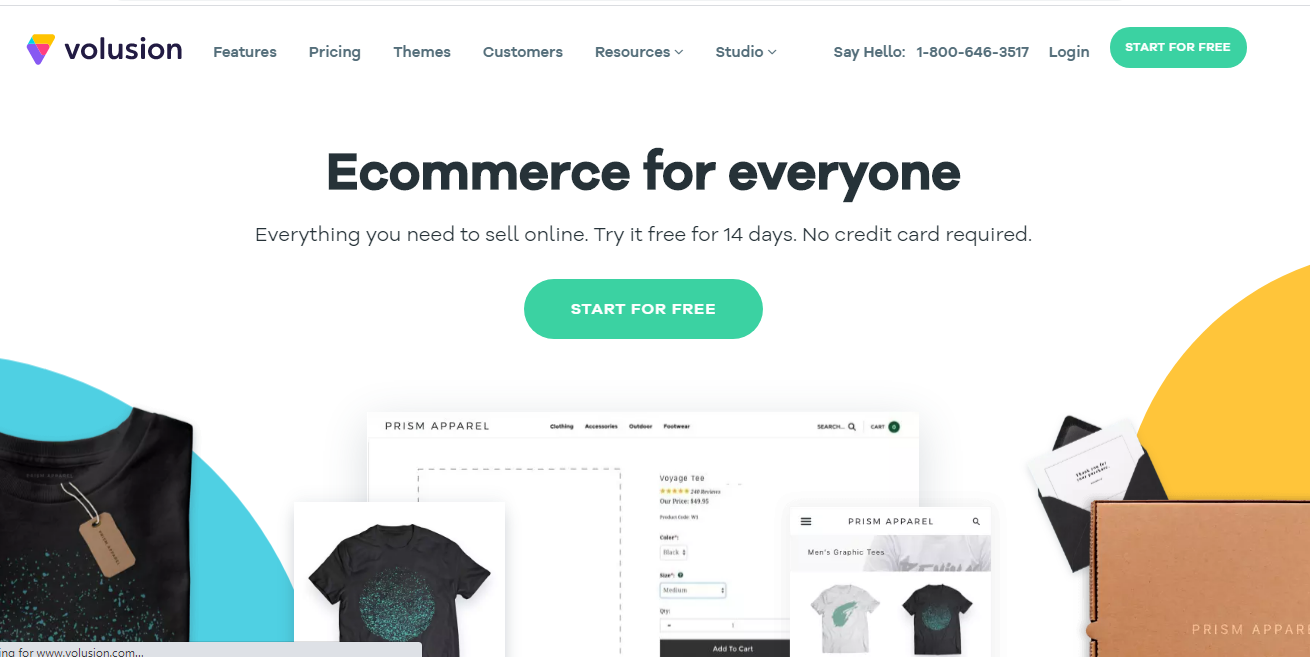 (Source: Volusion)
One criticism of Volusion's service is that the constant switching between front and back end when building your site can be a bit tiresome.
Even if you already have a busy online business, you should always be looking to expand, find new channels to locate customers and sales, and ultimately increase your revenue.
For start-up online retailers, smaller platforms are worth investing in, depending on your product.
The real action for e-commerce is in multi-site marketing, using every tool in the shopping cart book.
Amazon is a great competitor. It drives the quality and value of an entire market. But keep in mind it's actually only one player in an industry that is growing rapidly every year.
See also: Tasks every Amazon seller should consider automating.
Looking for help scaling your e-commerce business? Reach out today for your FREE 20-minute consultation. Let's create a plan that'll help you to take your business to the next level.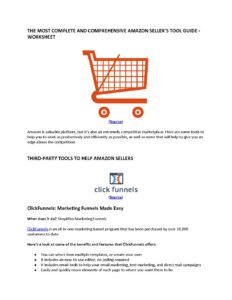 Get our The Most Complete and Comprehensive Amazon Seller's Tool Guide - Worksheet delivered right to your inbox.