How's your site traffic?
You may be drawing traffic to your website, but if it's the wrong type of traffic or if you're not giving them a good reason to stay, then your efforts could be wasted. 
Imagine going to a massive, disorganized store. Maybe you needed some windshield wipers, but there are different products all over the place screaming for your attention, and no signs or staff to guide you. Chances are, you'll decide to give up and go to another shop instead because you simply don't have the time and patience to hunt for something you may never even find.
Doesn't that sound like a nightmare for a business? A high bounce rate on your site is pretty similar, it could mean that users didn't find what they needed when they arrived…so they bounced!
If you'd like to improve your conversion rates, then this article's for you. In it, we'll see why bounce rates are worth tracking, and highlight some easy steps that you can take now to help keep your bounce rates low.
What is Bounce Rate?
Google Analytics defines a "bounce" as a single-page session on your site. It's when a user opens only one page on your website and then exits without interacting with any other elements during that session.
The bounce rate is the percentage of all sessions on your site in which users viewed only a single page.
On Google Analytics, a bounce is triggered when users do any of the following:
So basically, what the bounce rate shows is the percentage of people who landed on your site, took a look, then hit the back button and left without even viewing other pages or taking other actions.
Average Bounce Rate – What's Normal?
So what should your bounce rate be? That depends!
For a landing page where you only need a single call to action (like "add to cart" or "subscribe now") or for a reference page where your goal is for the visitor to see your mobile number or address, then a high bounce rate would be perfectly normal. For other types of sites, however, a high bounce rate could be problematic.
According to data from RocketFuel, most websites have a bounce rate between 26% and 70%. 
And here are some average bounce rates depending on the type of site: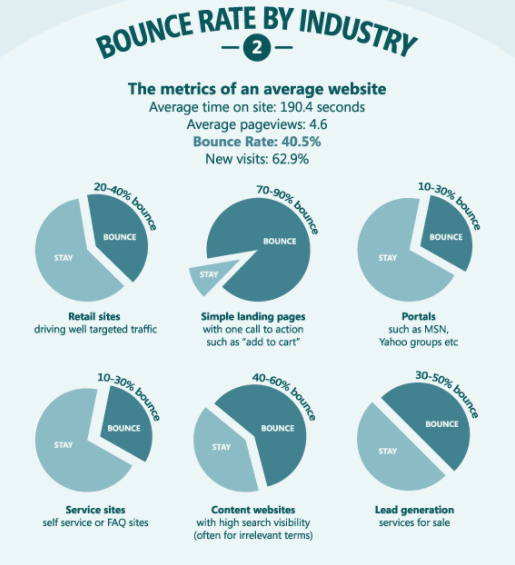 (Image from Neil Patel)
Why Do Bounce Rates Matter?
A high bounce rate sends a negative signal to Google and could affect site ranking in search engine results. 
A low bounce rate, on the other hand, means there is a higher percentage of visitors spending time on your site. This can lead to a better conversion rate. They are more likely to give you their email, subscribe to your content, view ads, or make a purchase. This sends a better message to search engines, showing them that your site provides valuable information.
What causes a high bounce rate? There are several reasons why people bounce from a website:
Ideally, you want a website that loads very fast, has no glitches, offers a seamless user experience, and with content so engaging that as soon as visitors land on your page, they know you have what they need and they will stick around to get to it. So how do you do that?
Ways to Improve Your Bounce Rate
Use Google Analytics
First, pull up and check your website's data from Google Analytics. You can see the bounce rate of each page on your site, as well as the overall average bounce rate of the entire site. Information such as the amount of time that visitors spend on each page, the number of sessions, and pages viewed per session are also available.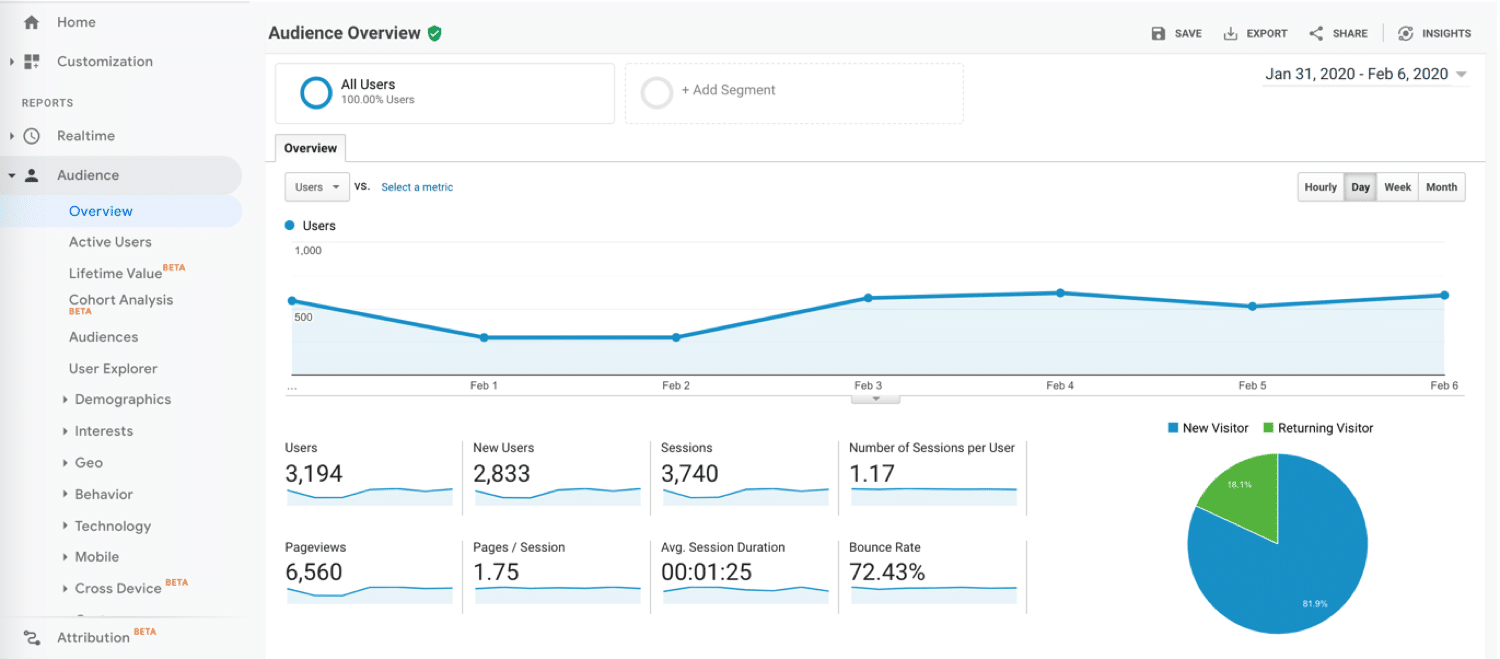 (Overall bounce rate, Image from Kinsta.com)
Get our Easy Ways for Lowering your Bounce Rate delivered right to your inbox.
Do a Website Audit
Check for technical problems and make sure that there aren't any error messages, blank pages, or broken links (you can check here) on your site. Speak to your web developer if you find problems in this area.
Speed matters and pages that take a long time to load can make visitors hit that back button. It's too bad if you do have great content ahead, but people won't even see it just because your page took too long to load. A 2018 research by Google says that 58% of people abandon sites that take more than 3 seconds to load. You can test your page load time with a tool such as Google Page Speed Insights.
Next, don't forget about social proof. Having customer testimonials or good product reviews front and center on your website can help to add credibility, and keep your visitors around longer.
And let's not forget the value of company information. Ideally, this should go at the bottom of your website and be clearly visible from each page. If you don't have a phone number, a registered address, and ways to contact you via email, people simply won't trust the website and are less likely to buy from you.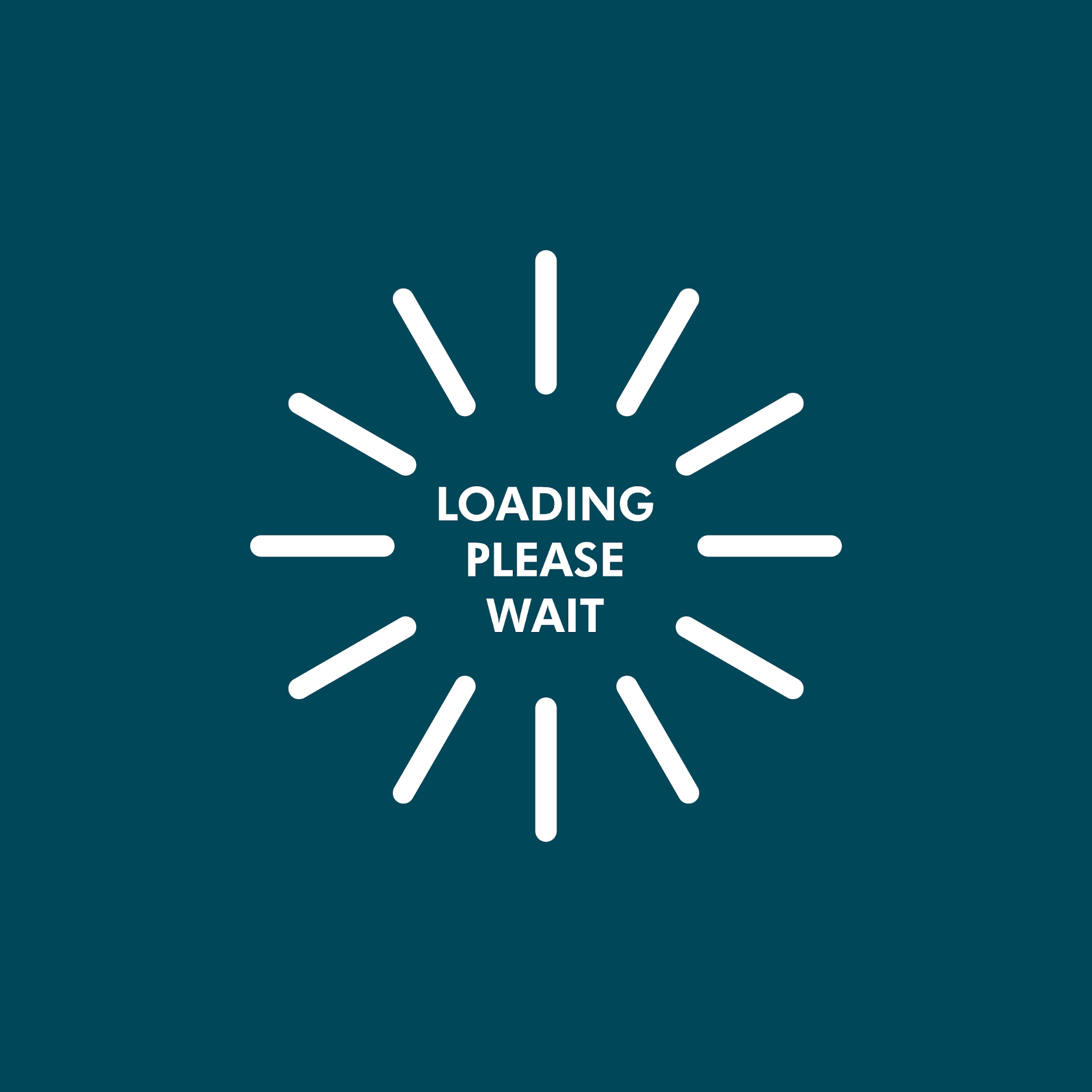 (Source: Shutterstock)
Analyze Your Audience
On the audience overview section on Google Analytics, you can also see where your traffic comes from. Here are some ways that people may arrive at your site:
Knowing how your visitors land on your page gives you insight as to how users will interact with your site. Identifying your core audience, knowing who they are, where they're from, what kind of device they used to visit your page helps you tailor-fit your site design, voice, messaging, and type of content according to what your visitors may need. 
Consider creating a customer avatar; the person most representative of your target market. When everything is laser-focused and directed towards your niche market, the chances of them leaving your website is very low, and this can reduce bounce rate.
Improve Your User Experience
A seamless user experience encourages visitors to stay on your site, and simplicity is key! A great way to improve user experience is to keep your site simple, without too many bells and whistles. How can you make your site easier to navigate?
Prioritize for Mobile Devices
This could be considered as part of user experience, but we wanted to emphasize how important this is in 2021. 
As of December 2020, Statcounter has found that the market share for mobile is now at 55.73%, overtaking that of desktop users at 41.46%. Google has also started to prioritize sites that are optimized for mobile. You can check your website's mobile optimization with Google's Mobile-Friendly Test.
(Non-mobile friendly vs Mobile-friendly, from Google Developers)
The way your website looks on mobile phones matters. Having a site that is optimized for mobile loads faster, easier to navigate (no need to pinch and zoom for the little bits of text and images), and with call to action buttons easily visible.
Invest in Great Content
This can't be stressed enough- content is king. The right content keeps people glued to your page and contributes to a good overall bounce rate in Google Analytics.
Keep Titles, Descriptions, and Tags Coherent
Are you delivering what the visitor is expecting? Keeping everything coherent means that your titles, descriptions, tags, meta-tags, and images all match and are relevant to each other. If you mentioned one thing on an ad, a link, or an image, and the user doesn't find what was promised when they go to your page, this can make them bounce.
Have Clear Calls to Action (CTAs)
So you managed to attract visitors and got them to stay with your optimized user design and interesting content. Now is the time to think conversion-don't lose them because of a weak call to action!
(Example of CTA buttons on Chopra.com, found on their landing page)
Consider A/B Testing
Once you've implemented changes on your site, consider running an A/B test. Optimizely, an A/B test platform, defines A/B testing (also known as split testing or bucket testing) as a method of comparing two versions of a web page or app against each other to determine which one performs better. This can show you if the changes improved your google analytics rates, bounce rate, and conversion rates.
Some level of bounce is normal, but it's not something that you should leave to chance. It doesn't strictly measure who is buying and who isn't, but it can give you a lot of insight into why visitors are leaving your website, and show you improvements that you can make to get more relevant visitors to your website in the first place.
The more time people spend on your site, the more they get to know you and your products, the better your site will rank in search results, and the more conversions you'll ultimately get.
Don't let your potential customers bounce away from your website! If you'd like to explore other strategies to reduce bounce rate and improve conversion rates to grow your business, reach out for a FREE consultation call today. Let's find ways to help you scale as efficiently as possible.
Get our Easy Ways for Lowering your Bounce Rate delivered right to your inbox.