We process visual images quickly (60,000X faster than words, according to one study!) so it's no wonder that they have become such an essential part of business and marketing strategies today. 
We live in a time where people want their content in quick and simple segments, and visuals fulfill that request. They're effective because they help people process and comprehend information, and as a bonus, they're often extremely memorable as well. 
If you're looking to amplify the results of your marketing efforts and branding, then visuals are the way to go. 
With this in mind, let's take a look at some compelling statistics that highlight the importance of images. Here's why you'll want to make sure you're incorporating them into your content and marketing efforts, if you're not doing this already!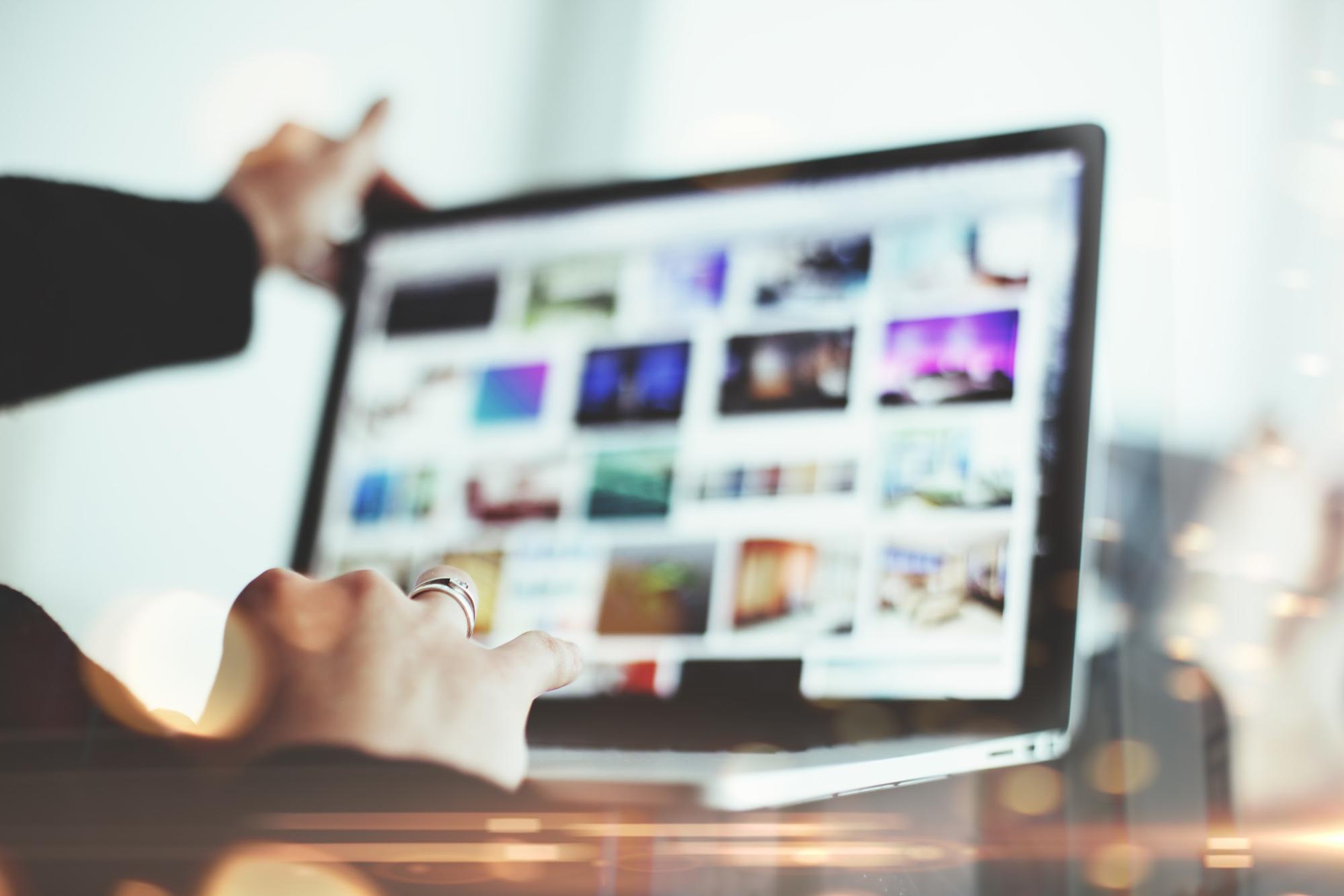 (Source: Shutterstock)
Website users read, on average, only 28% of the words on a page.
(Source)
The reason you are bringing people to your website in the first place is to get them to digest your content and information and to ultimately lead them on to the point of conversion. If they're only taking in 28% of your content – and you're unsure what, exactly, that 28% consists of – the easiest way to fill in this void is to provide them with content they cannot miss: visuals.
Pictures and images that clearly display your products, or showcase them in action can help customers to see, at a glance, exactly what your product has to offer. While text is important, having clear photos (and ideally, video clips) of your products being used can help to give your customers the information that they need to go through with their purchases.
Perfected visual content can increase traffic to your website by up to 400%.
(Source)
Excellent images can increase your traffic. Part of this may be down to the speed at which we process images. According to 3M Corporation and Zabisco, visual elements are processed 60,000 times faster than text.
The easiest way to cater to this need is to turn written information that you've shared with your audience into an infographic. An infographic is an attractive piece of visual content that includes information and images alongside one another. If you're looking for inspiration, take a look at some great examples of infographics here.
Infographics are usually shared to educate or inform the audience, and if you can use this visual tool to your advantage, you'll get what you need to say out to your customer in a format that won't be ignored.
46% of marketers view photography as a critical element of their marketing strategy.
(Source)
A picture is worth a thousand words is a cliche, but it holds true. And when you want to get your story and vision across to your target audience in the quickest and most effective manner, photography is clearly the way to go.
Some 46% of marketers view photography as not only important but critical to their marketing, emphasizing the importance and power of visual storytelling. Photographs of people tend to get the most engagement and attention. Part of this may be due to the fact that these images are relatable; it's easy for your audience to see themselves as the person in the image, and thus form an immediate relationship with your service, product, or brand. 
Don't think that you need to hire a professional photographer either. Sure, bigger companies with the budget may want to invest in professional photography, but even smaller companies can benefit from good images; even ones that are taken on your phone. Candid shots of your team working, or behind the scenes images of your workplace can help to build trust. It'll help to warm your audience to your company, giving it a face and some personality. 
Tweets with images receive 18% more clicks than those without images.
(Source)
Imagine yourself scrolling mindlessly through your feed on Twitter. With box after box of just words, a visual image is sure to slow your scrolling down. And the statistics say that it's true; not only does your click-rate increase, but engagement with that content also goes up – by a shocking 89%! 
This is only one social media platform example, but it's no doubt valuable to your Facebook marketing as well. And while social media platforms like Instagram are built off of visuals, good, perfected visual content is what generates the most engagement through likes, comments, and shares. 
And of course, when someone engages with your content on social media, that is shown to their followers and connections, expanding your reach even more.
60% of people are more willing to consider making a purchase if the item has an image.
(Source)
It's true that we buy with our eyes, and visual cues on the internet are no different. When trying to convince your audience to make a purchase, showcasing your item front-and-center along with your 'buy' button will be the key that encourages more people to move forward with a purchase.
The easiest way to visualize the effectiveness of this is to consider food delivery apps. Are you more likely to buy the entree item that's showcased with an attractive image or are you going to select the food that's merely described? The easy answer is that when we can visualize what we are receiving for what we are about to pay, we are more comfortable with the decision and more likely to move forward with it.
People form a first impression of a business in 50 milliseconds.
(Source)
You don't have mere seconds to hook your audience, you have just milliseconds! That leaves no room for time wasted. No one is able to read the vision or importance of a service or product in that amount of time, so a perfected image can do the work for you.
Think of what has caught your eye when visiting a website or landing page for the first time; more often than not it was a powerful visual that kept you on the page. And that's ultimately the goal of using images effectively; you want to lower your bounce rate and increase your conversion rate. 
Instructions are two to three times easier to understand when they include visuals.
(Sources)
Why does this matter for your content marketing strategy? When leveraged properly, you are able to anticipate the needs of your audience and solve those problems before they even occur. This means that instructions such as how to use your product, how to place an order through your website, or even how to share content from your website is made simpler through visuals.
The beauty of instructions that come with visuals is that they are also memorable. Not only do they simplify the situation for a customer, but they remain in their mind's eye. If someone they know brings up their own concerns, it's easy for your customer to say, "Oh, the company provided this helpful instruction kit to help with that issue!" 
Using visual content improves readership by 12%.
(Source)
While you want to draw people to your website or blog, ultimately, you want to keep them there and keep them reading. Statistics show that integrating visual content into your website or post keeps readers engaged and, most importantly, keeps them reading. 
At the same time, it's important that you don't oversaturate your readers with excessive images and visual content. Overwhelming and confusing visual content can drive people away. Images should always be relevant and serve to help drive the main point home. Sometimes, it's helpful to have someone else look over your website and see where spaces could use images, or where too many visuals prove to be distracting. 
Posts that include images produce a 650% higher engagement rate.
(Source)
Who can ignore an engagement rate that is 650% higher? This mind-blowing increase is no exaggeration. Consider your own usage of the internet and social media and you'll likely see that it rings true. An example that immediately comes to mind is the sharing of powerful and impactful quotes. People are more likely to like, comment, or forward a quote that is on an eye-catching image, rather than simply copying and pasting words to send to a friend. 
Optimized images are central to improving your overall SEO.
(Source)
When looking at the bones of your website, images are not just visuals taking up space. There are search engine optimization tools hidden within the coding of all images on your site, and optimizing your images leads to an overall increase in your SEO.
Naming your image files properly, using captions and alt text on your images, adding image structured data so your images have their own search engine results all leads you to you moving up the search engine rankings. Consider your images as not only a bonus to traffic, engagement, and trust-building with your audience, but also a valuable tool for your business's optimization strategy.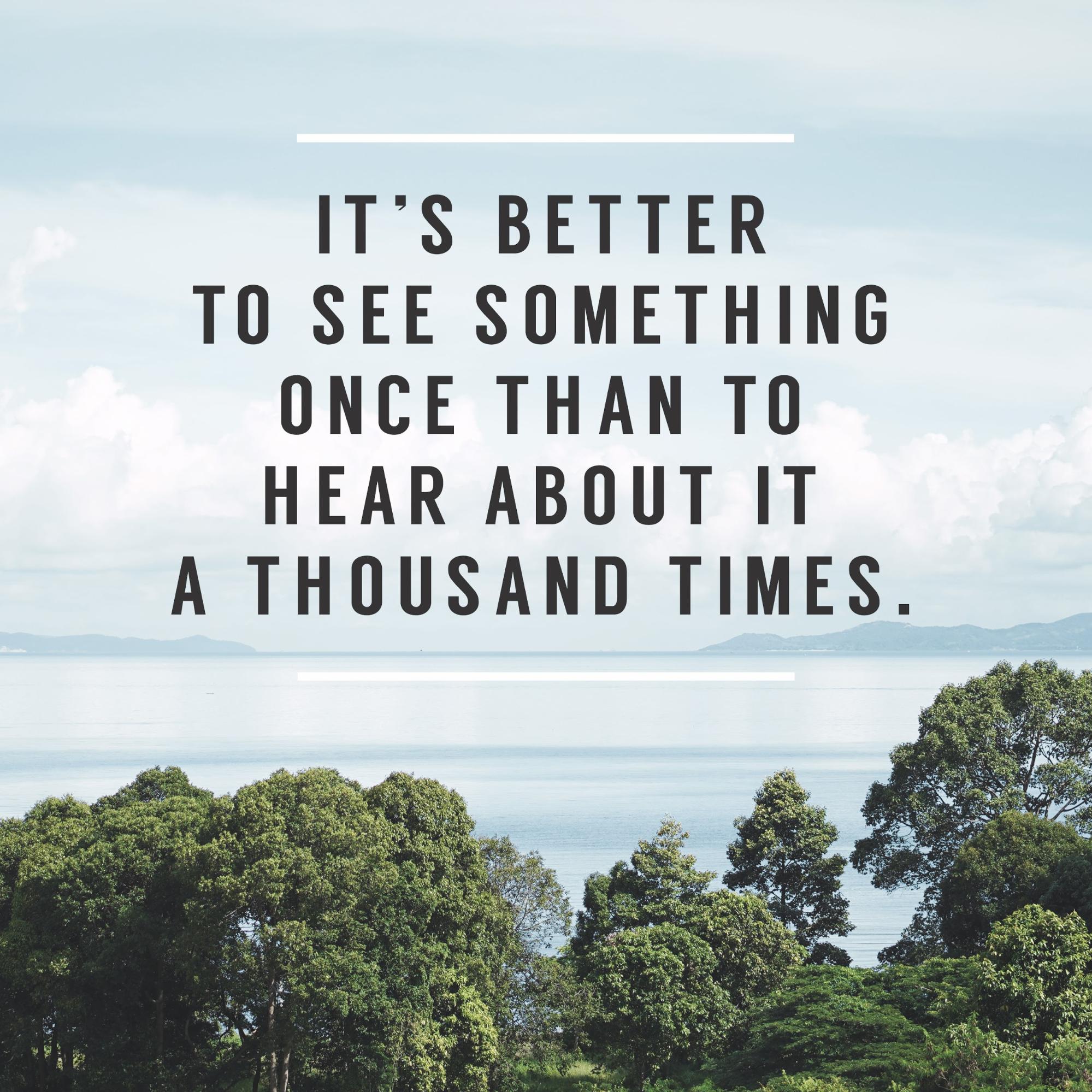 (Source: Shutterstock)
Ensure Your Images Are Working for Your Business
Images not only help you by encouraging purchases, shares, and engagement from your audience, but they can also have a significant impact on your SEO. Make sure your images include keywords, and ensure that the descriptions are accurate as well. This is important from an accessibility standpoint, and including keyword descriptors is a great way to boost your SEO and make sure your website gets more views.
While images are proven to work well on their own, it's important to make sure they're providing you with results that are as impressive as the statistics above. To help, here's a list of some of the best tools for image data analytics. You can use these tools to see how visitors are responding to images on your pages.
For example, you can run split tests that allow you to test different versions of the same page featuring different images, or use a heatmap tool to see how long visitors are spending at different places on your site.
Google Analytics
This is the go-to analytics tool for most small and medium businesses. If you're not already using an analytics program, Google Analytics is a good place to begin. 
Contentsquare
Contentsquare is an analytics tool to measure every click on your site. It provides heatmaps to explain where the hotspots on each page are located – perfect for tracking how effective those images are. It also offers detailed data on customer behavior on your site. It follows mouse behaviors, sticking points that customers experience, and more.
Crazy Egg
Crazy Egg has similar functionality to Contentsquare, offering detailed page and user data via heatmaps and its dashboard. This is another option that describes how your visitors behave online, what they are looking at, where things go wrong, and what you can improve.
Moz
Moz is an SEO tracking platform that lets you work with data to identify your key website tracking stats. It includes site audits of your digital assets, keywords tracking, links tracking and analysis, and comparative data across sites. Used with image tracking, Moz allows you to review the movements of customers coming to and from your sites.
Learn From the Experts
Of course, images work. But not all images are created equal! For e-commerce stores especially, having the right type of images can mean a difference between your products being ignored, and closing sales.
When it comes to e-commerce images, a lot can be learned from Amazon. Take a look at how they layout their product pages, and how images are featured and encouraged. Amazon split tests everything, so if you notice something that they're doing, there's a good chance that they know it will help to improve conversions.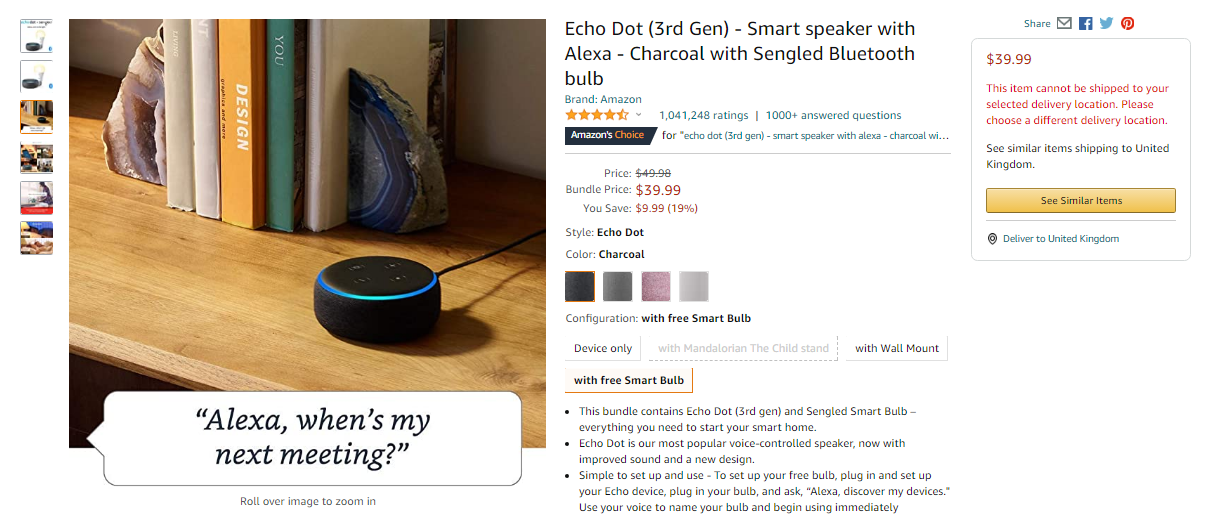 Check out their series of images on their listing for smart speaker Echo Dot (and Bluetooth bulb).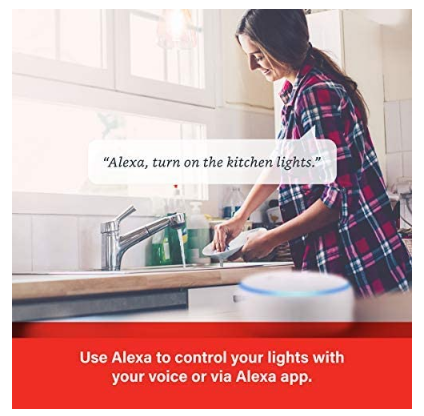 The images give you a feel for how, exactly, the products work.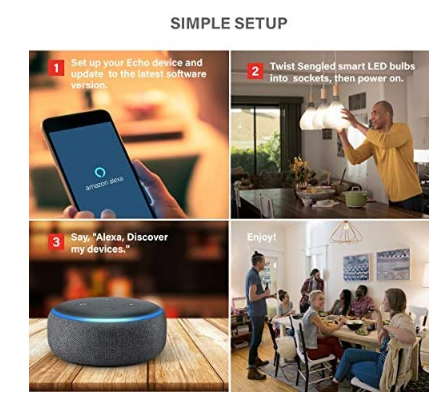 And at a glance, you can see how easy set up is.
Take for example a set of tools in a toolbox. This product would sell far better if you show the toolbox opened with every tool out for observation. Or, create a map of the best features overlaid on the image itself. Get creative, and find ways to show what your products do and work. Demonstrate to your audience how they can make life better or eliminate a problem. 
The evidence is in and it's clear: images matter. Your visuals create a story about your business that in turn, helps to convert your audience into paying customers, as long as you use them effectively.
Looking to scale your business? Reach out today for your free 20-minute consultation. Let's find some techniques that you can implement that will help you to grow your business: and fast.