Are you using Shopify for your e-commerce store?
If not, maybe you should be!
Over 500,000 merchants are using Shopify to run their sites, making this platform one of the most popular all-in-one e-commerce store solutions. It's also a great way to get an online store up and running fast –much more quickly than doing it on your own. Shopify handles everything from payment processing, to marketing, and shipping –making it easy for you to run your store.
When it comes to helpful tools, the Shopify App Store has hundreds of great options available –over 2,000 at last count, that can help e-commerce store merchants to maximize their efficiency, improve the customer shopping experience, close sales, process returns, automate emails, and more. From push notifications to SEO management, live chat, and shipping; chances are if there's something that you'd like to see on Shopify –there's an app for that.
With so many tools at your disposal, the hard part's deciding which ones to get started with. To help simplify the process, here's a look at some of the top Shopify plugins that you'll want to think about using now.
1. Recover Cart Pusher
Recover Cart Pusher is a great way to salvage those abandoned carts. Thanks to targeted push notifications, shoppers who abandon their shopping baskets will receive notifications reminding them that they still have products in their basket still waiting to be purchased; and helping you to avoid losing out on valuable sales.
2. Socialphotos
Socialphotos is a valuable Shopify add-on that allows you to capitalize on the power of visuals and social media. This program scans Instagram for content related to your store, and then adds it to your product pages –automatically. This allows you to show your customers images of your products being used in the real world, instead of the same-old standard product photos.
Since Instagram boasts higher organic engagement rates than any other social platform –being able to connect it with your e-commerce store can help to give your sales a tremendous boost. In fact, Socialphotos says that stores that use its app see a 5 percent sales lift and 9 percent conversion lift. Not too bad!
3. Instagram Shop
Speaking of Instagram, use Instagram Shop to make your Instagram feed shop-able, and to embed shop-able Instagram galleries into your store. It's simple to use and only takes a few minutes to set up. Since some 65 percent of Instagram users use their feeds to discover new brands and for online shopping inspiration, using an app like Instagram Shop allows you to directly reach prospects that are ready to buy, simplifying the purchasing process.
4. Kit
Kit is your right-hand marketing assistant. This program's a great help for e-commerce store merchants, and will send you recommended marketing approaches that are most likely to translate into actual sales. It also makes it easy for you to create discount codes and promote them, launch retargeting campaigns, send out thank-you emails, and more.
Letting Kit handle your marketing can make life much easier, and it's your one-stop solution for managing your social media posts, Instagram and Facebook ads, and email marketing.
5. Mobile Converter
Looking to optimize your shop for mobile? Mobile Converter is a fast and simple way to increase your mobile conversion rates, by helping to make your shop more accessible for your mobile customers.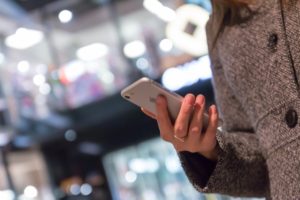 Featuring mobile-friendly features such as an add-to-cart bar that appears at the top or bottom of the mobile screen, as well as simplified navigation, and a full-screen view of product images, it's an excellent way to help boost mobile sales. Since mobile traffic to Shopify stores reached 69 percent and accounted for 55 percent of total orders in 2016, it's worth spending some time to target this ever-growing segment of customers.
6. Countdown Cart
Countdown Cart allows you to create a sense of urgency for your Shopify store, helping to encourage people to buy now. This tool adds a countdown timer, as well as stock countdown to your product page, and is ideal for helping to nudge potential customers on towards making their purchases.
7. Smile-io
With Smile-io, you can create a rewards program to help increase customer loyalty, and keep those customers coming back for more. With loyalty points, a customer referral program –to encourage customers to tell their friends and family, as well as VIP tiers –that reward customers for interacting with your store, you'll be able to incentivize repeat purchases, and gain new customers too.
Over 15,000 merchants are using a Smile.io rewards program, and these merchants are seeing a 15 percent increase year-over-year in revenue and a 20 percent increase in repeat purchases.
8. Happy Customers – Free Promotion Bar
Your visitors are likely to leave if you don't establish trust during the first couple of seconds. The Happy Customers – Free Promotion Bar is a simple way to add instant credibility to your storefront. This bar can be placed on your website to show visitors the number of orders that your store has processed. This helps to add credibility to your shop, boosting visitor confidence.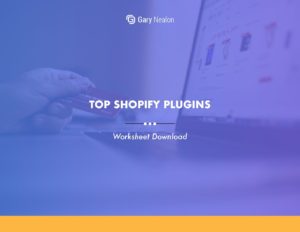 Get our Top Shopify Plugins Worksheet delivered right to your inbox.
9. AfterShip Returns Center Lite
AfterShip Returns Center Lite is a great tool for simplifying the returns process. As most e-commerce store merchants know, processing returns can be a challenge. Not only is it a process that's time-consuming, but returns are often difficult to track.
AfterShip Returns Center, though, allows you to create a branded returns center, making it easy for customers to submit returns in just a couple of clicks. It'll also keep them informed on the status of their returns. In short, it'll oversee the entire returns process, so you don't have to.
10. Conversio
Conversio is an excellent tool that can help you to supercharge your email strategy. This program includes options for automation; and allows you to streamline receipts, follow-up emails, abandoned cart emails, and newsletters. In addition to email tools, it also offers on-site widgets; making it easy for you to upsell and cross-sell. And with built-in insights, you can easily track the success of your campaigns.
11. Frequently Bought Together
You've probably seen Amazon's 'frequently bought together' prompts, where they encourage you to add an extra product or two to your order. Frequently Bought Together is a Shopify app that's similar to Amazon's feature, where related products appear on the product page, encouraging shoppers to buy more items. This app's easy to get started with, it only takes a few minutes to set up and incorporate into your store –a simple way increase your order size.
12. MailChimp for Shopify
MailChimp for Shopify lets you to connect your Shopify store with your MailChimp account, allowing you to automatically add your customers and their purchase data to MailChimp. Use MailChimp to create automations, targeted emails, and ad campaigns –and customize your marketing initiatives to increase their effectiveness.
13. Quick Facebook Chat
With approximately half of the world's internet users on Facebook, it makes sense to have a way to chat with them. Introducing: Quick Facebook Chat, an app that makes it easy to live chat to your customers via Facebook Messenger, allowing you to answer questions or resolve issues; helping to reduce hurdles that may be keeping your customers from buying.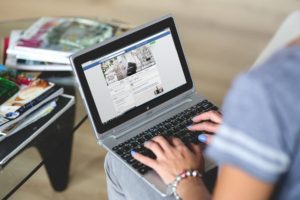 The great thing about Quick Facebook Chat is that it allows you to have a continuous chat session, no matter if a customer's on Facebook Messenger or your website, providing excellent continuity for conversations. It also works across devices, especially ideal since an increasing percentage of shoppers are making purchases on their mobiles.
14. Free Shipping Bar
Offering your customers free shipping on orders over a certain amount can help to incentivize bigger purchases. The Free Shipping Bar app allows you to display a free shipping offer to your visitors. Since 88 percent of consumers would be more likely to shop at a site online if they were promised free shipping, this plugin can help boost sales and increase your average cart value.
15. Yotpo Review
Having reviews on your storefront can help to boost your credibility, and make people more inclined to buy from you. In fact, visitors are 63 percent more likely to make a purchase from a site that has user reviews. With Yotpo, you can increase the number of reviews that you receive, share your reviews on social media, and make it easy for your customers to do the same.
16. Plug in SEO
Finally, no matter how great your storefront is, you can't run a successful shop if you're just not getting any traffic. Best SEO practices can help to optimize your site, drawing in relevant traffic, and ultimately boosting your sales. Plug in SEO is a handy app that constantly monitors your shop and alerts you to any issues that it finds.
Important areas of SEO are all checked including page titles, headings, meta descriptions, speed, blog post structure, content freshness, and more –allowing you to easily ensure that your storefront is ready to draw new customers in.
Bottomline
There you have it! The best Shopify apps to help you optimize your storefront, draw new customers in, enhance the customer experience, drive sales, and a whole lot more.
While over half of the apps on Shopify are pay-for options, there are plenty of free ones too; making it easy for you to get started. Additionally, most of these tools are straightforward to implement and have a very short learning curve so you'll be able to start using them and benefiting right away. With the right tools on your side, you'll be able to compete like you mean it, and increase your chances of success in today's increasingly-competitive marketplace.
Why not give one or two a try today?
Do you use Shopify? What are your favorite Shopify plugins? Add them in the comments below and tell us why you love them.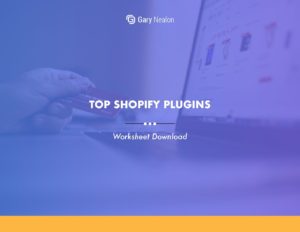 Get our Top Shopify Plugins Worksheet delivered right to your inbox.