For every business owner, the goal isn't to just survive, but to thrive!
And this means mastering the art of scaling your business.
But where do you start? How can you kick start your business or enterprise –and get your company on the fast track to growth acceleration?
Make sure your efforts aren't going to waste. As a business owner, there are plenty of ways that you can keep your wheels spinning around the clock, but it's important to remember that busyness doesn't always equal productivity. It's easy to get caught up in the mundane busy work –while the real tasks that you should be devoting your time to, like growth strategies, say, or marketing –get put on the back burner.
Don't let this happen to you! With the right approach and some surefire tips, you can soon be on track to scaling your business. With this in mind here are a few tips for taking your operations to the next level, successfully!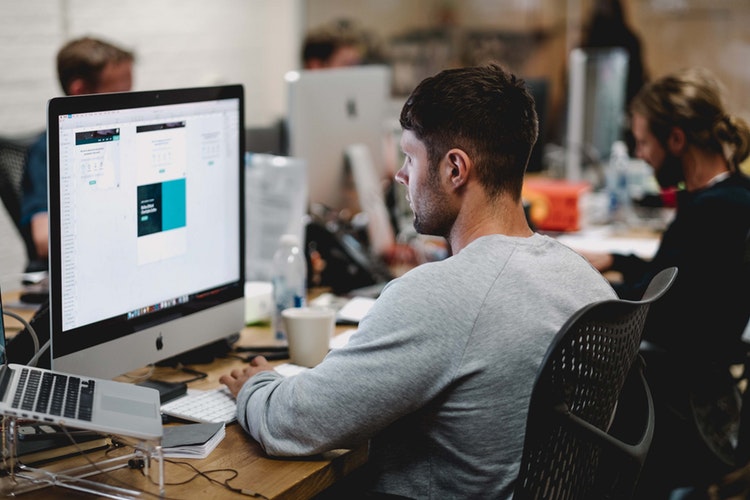 Create Sales Funnels
Using a sales funnel is one of the best ways to maximize your income and cash flow. If you don't have a sales funnel, you are making a huge mistake! A sales funnel will allow you to automate your business, as well as help you to scale it far more quickly.
A sales funnel can be defined as, "A series of steps to guide a customer on through their purchasing journey." This involves building awareness, piquing interest, getting them to make a decision, and ultimately, inspiring them to take action. Check out R.L. Adams' article on Entrepreneur to learn more.
While creating funnels requires an initial time investment, it's a step that's definitely worth doing. Without clearly defined funnels, your marketing efforts will largely be hit or miss, and will often fall short.
Careful planning and conceptualization are absolutely essential when developing your sales funnel. Consider multiple types of funnels; see how they work and how you can customize them. Whether you're creating a free shipping offer or high-ticket coaching funnel, it's imperative to build your automated selling machine to quickly scale and grow your business.
To learn more about sales funnels, how they work and how to build them, check out these terrific resources to get you going:
Click to watch the explainer video:
Run Some Ad Campaigns
We can't deny it –if you want to accelerate your business' growth, then you're going to want to start running some ad campaigns. Facebook is one of the most popular platforms for ads, and a great place to start if you're new to ads. With powerful tools, like retargeting, you can drastically increase your campaign's effectiveness, leading to more conversions –and growth. Learn more about ad campaigns designed for business growth.
Utilize a Customer Relationship Management (CRM) System
When you were a small business operating out of your garage (or your parents' basement!) tracking conversions was probably no big deal. Heck, back then each tick of the meter was a small victory in and of itself. Those were the days! Now that you are rapidly ascending your way to an enterprise-level company (dream big!), the idea of manually tracking transactions just isn't feasible.
Who has time to do that anyway? You're a lean mean closing machine now!As a business grows, implementing a Customer Relationship Management (CRM) system becomes even more mission-critical. You need to be able to track customers and message them appropriately depending on where they are at in the sales funnel. With CRM, you can do exactly that.
There are plenty of CMS systems to choose from such as Salesforce or HubSpot. The best option for you may vary, depending on what industry you're in. Most software is cloud-based these days and has integrations with G-Suite and other business apps.
Create a Customer Loyalty Program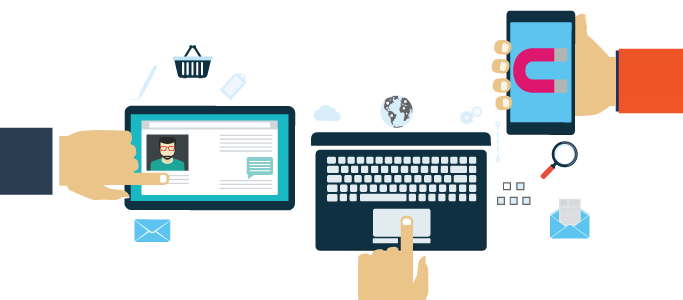 Creating a loyalty program can be a quick and easy way to increase sales. Considering it can cost an estimated three times more to acquire a new customer than it does to sell to an existing one, it's something that's worth doing. The beauty behind customer loyalty programs is it will help you both attract, and retain customers.
Creating a clear incentive for people to spend money with you will pay off in the long run. Take the time to create a creative and unique customer loyalty program, and watch your sales increase.
Create a Customer Referral Program
So much of business and advertising is word of mouth and networking. So why not take advantage of the oldest advertising strategy there is. Today there are several services out there that allow you to run and manage a referral program directly from your website.
Create incentives such as free shipping or discounts for customers that are willing to refer you to friends and family. This is a terrific way to grow your brand and your reputation using your greatest asset: your customers.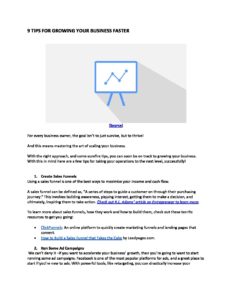 Get our 9 Tips for Growing Your Business Faster Worksheet delivered right to your inbox.
Build an Email List
Another crucial step to growing your business at a faster pace: growing your email list. As they say, the money is in the list. Hopefully, you've been capturing every customer contact since day one, and have curated a handsome email list in the meantime. If not, now's the time to get started.
Mailerlite and MailChimp are two email clients that can help you grow your email list and make the most out of your conversions.
Building an email list is one of the most effective ways to grow a business quickly. Naturally, you're going to have to have a solid lead magnet to garner in the subscribers –so be sure to spend some time thinking about what that might be. Maybe offer them access to exclusive content, or give them a coupon in exchange for their email. Learn more about lead magnets here.
Tips: Here are some ideas to grow your newsletter and email subscription list
Offer a post-specific resource: Create a resource specific to the post, and offer it for download in exchange for your reader's email address. In creating a post-specific resource, your readers are more likely to engage with the campaign, and boost conversions.
Create a premium library: To increase both actual and perceived value, you can create a premium library consisting of e-books, guides, and other valuable course materials. You can then convince your visitors to subscribe to your list by having a sign-up box at the end of your articles.
Content gating: Content gating is another strategy to increase opt-ins. For example, you can grow your list by restricting a small section of your content for subscribers only, which will help to encourage your readers to sign up for your list. Use this approach with care, though! Block too much content and you risk having your audience go elsewhere for the information they need. And your sales funnel will be the second component to the lead magnet. Have you considered using a trip-wire? It's a great way to qualify buyers and bump them up the funnel. Some great companies for list growth are Aweber, ConstantContact, and GetResponse –they can give you the tools that you need to build, and manage your list.
Research Your Competition
When you feel like you've hit a wall, or you sense that you're beginning to lose market share, maybe it is a good time to dust off your business plan and flip to the competitor analysis section. What has changed? What has stayed the same? Doing a thorough analysis of the competitive landscape can be an essential component in augmenting your sales and marketing strategy. Remember, good marketers innovate, great marketers replicate.
Two platforms that we recommend for researching your competition are Similar Web and AdBeat. Both provide excellent competitive intelligence. It will give you a good look into all ad copy, landing pages, and more.
Take time to dissect and reverse engineer their online strategy. Locate the ads that have been running for the longest and emulate those. They've likely been A/B tested and optimized if they are continuing to run.
Find out what your competition is doing best, and in turn, resolve to do it better. That is how the game is played! If it's working for your competitors, it's likely it'll work for you.
Develop Passive Income Streams
Revenue is difficult to generate from scratch. Developing passive income streams can be a great way to supplement razor-thin margins. It is a great way to pad some of your margins and get the most out of your content.If you aren't too familiar with passive income or want to learn more, check out Pat Flynn's website and podcast Smart Passive Income. He's the guru of evergreen and can help you find your niche!
Ask for Help When You Need It
A common Achilles heel for entrepreneurs is our hesitation towards asking for help. We often struggle alone when the help they need is often just a phone call or internet search away. If you find that you're constantly running in circles, doing everything from customer support, to sales, marketing, admin tasks –and more, then there's a very good chance that you could benefit from the help of a virtual assistant.
Contracting the services of a virtual assistant will allow you to offload some of your more mundane and repeatable tasks. If it is something that can be replicated with little or no oversight, it can easily be outsourced.
Tasks such as graphic design, data entry, call centers, scheduling, and proofreading can all be handled by a virtual assistant. The best part is that these services can clear up your busy day, leaving you time to focus on tasks that are crucial for growing your business.
As you can see there are several ways you can accelerate business growth. Start by creating sales funnels, and then get strategic with your ads. Don't forget about customer-centric incentives like loyalty programs and referral programs. Research your competition to find out what's working –and be sure to outsource those essential, yet time-consuming tasks, freeing you up to focus on tasks that are vital for your business' growth.
Then get out there and start growing!
Need help implementing any of the above? We can help. Reach out today to find out how Sidekicks can help you to scale your business even faster.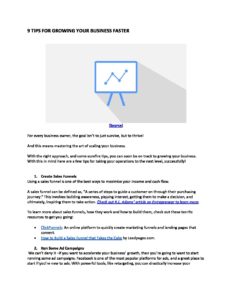 Get our 9 Tips for Growing Your Business Faster Worksheet delivered right to your inbox.