By Jeanne Croteau
The most successful Amazon sellers are proactive and engaged in multiple aspects of their business. Being aware of the inner workings and involved in decision-making allows them to keep their finger firmly on the pulse of the marketplace.
If you're one of those successful sellers, you also know that this level of engagement can leave one feeling burnt out. 
When we get overwhelmed, things don't run smoothly. We may let things slide or allow the quality of our customer service to slip, out of sheer fatigue. Remaining competitive takes a lot of dedication. As an entrepreneur, you probably prepared yourself to put in some seriously long hours, but it can take a toll on you personally and professionally. 
The good news is that there are ways to stay on top of things without having to invest so much time. You can reduce the number of hours you spend hunched over a spreadsheet, performing market research or monitoring product reviews. By automating some areas of your business, you will free up the time and money to focus on things that truly need a human touch and your own unique insight.
1. Reputation Management
You simply cannot overestimate the importance of good Amazon feedback. It impacts your account health, eligibility for programs like Seller Fulfilled Prime and even your Amazon advertising options. 
Almost all businesses endure complaints from time to time, but as long as the majority of comments are glowing, the impact will be minimal. That's why so many Amazon sellers devote a lot of their time to reputation management — you need to stay on top of problems and address them immediately to protect your brand. 
Requesting and monitoring feedback from each and every order was probably doable in those early days, but as sales increase, it can become impossible to keep up. You can always hire someone to oversee reputation management, but paying their salary is just an added expense that you don't really need. 
Feedback management tools don't take coffee breaks and they never sleep. Instead, they automatically gather information about feedback, compile the data and generate a report that you can review in seconds. You can even opt in to receive alerts when a buyer provides a negative feedback or review.
2. Basic Accounting Decisions
We're not all good with numbers. It's one thing to fake your way through your personal household bookkeeping, but you really shouldn't take any chances with your business. As your sales increase, you'll have a lot more to manage. There's no shame in calling in some help.
Whether you automate or outsource, don't be afraid to ask for help. Keeping track of purchase orders, sales, expenses, fees and more can be tedious and frustrating. At the same time, keeping your books accurate and knowing your numbers is a huge part of being a successful Amazon seller.
They say ignorance is bliss, and that might be true in some situations, but not in this case. Don't bury your head in the sand or under a mountain of untracked receipts and invoices just because you don't have the time or skill to address it. Do whatever is necessary to take the burden off of your shoulders while maintaining a clear view of how you're actually doing.
You need to understand the health of your business so that you can keep it in good shape. You'll have a better idea of what you're doing right, and what needs to be improved. Knowledge is power, and having an efficient and effective strategy for bookkeeping is key.
3. Gathering Reviews
Getting the initial reviews on your Amazon listing can be quite the challenge. Fortunately, there are a few terms-of-service (TOS)-compliant ways to automate this process. You can enroll a recently launched product in the Amazon Early Reviewer program, and for a small fee Amazon will help you obtain your first few reviews. Another great option is setting up an automated product review request message that is specific to your product.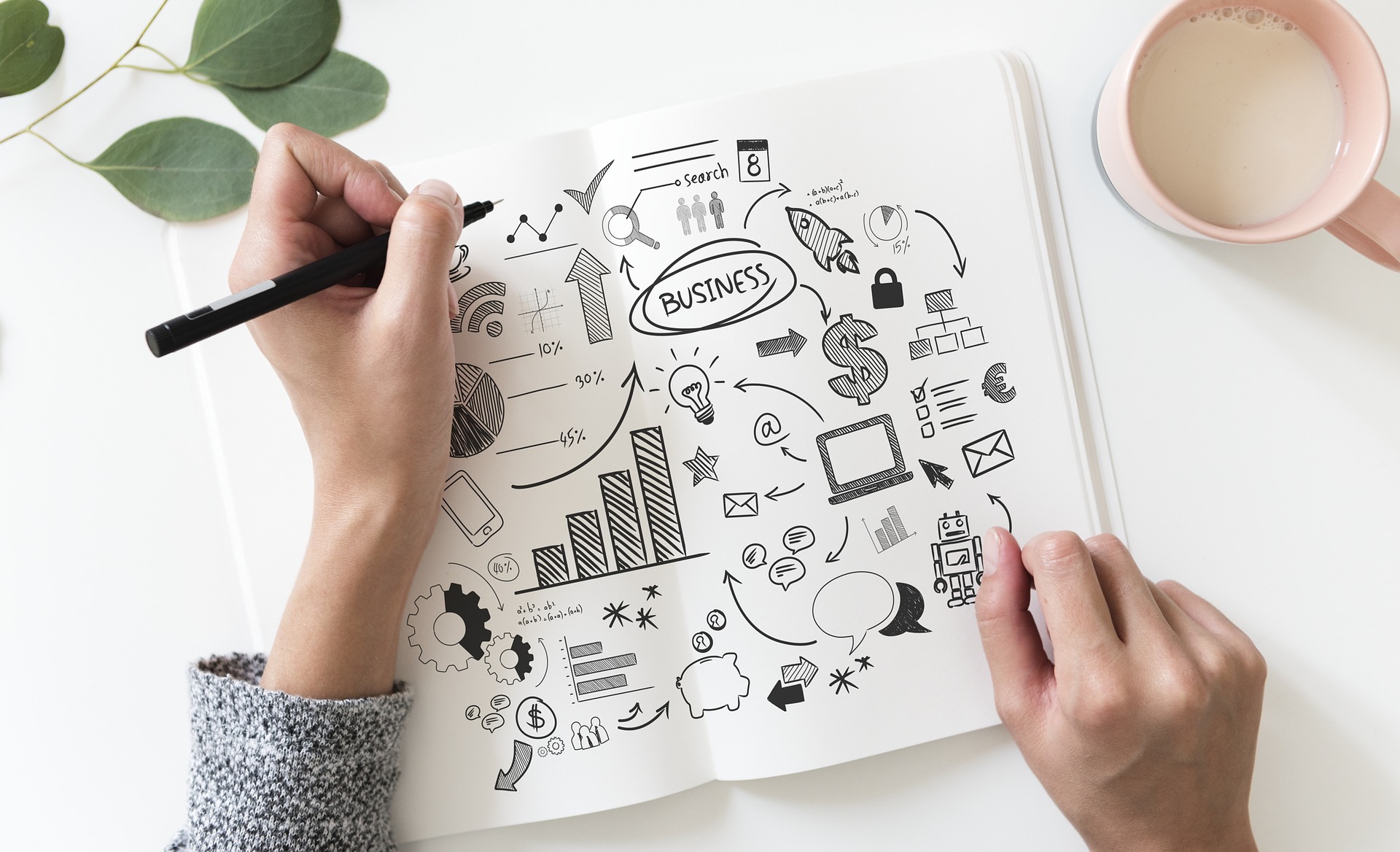 4. Inventory Management
There are so many reasons why you need to make inventory management a priority. First, you don't want to stock items that aren't selling and you don't want to run out of the ones that are. Second, you want to save as much as you can on storage fees as possible. The last thing you want is for your profits to go towards covering exorbitant Amazon FBA long-term storage costs for no reason!
Anticipating demand takes research and a certain level of finesse. You need to be fully aware of how quickly your items are selling, how many you need to re-order and whether the market is still hot. Tracking sales velocity and monitoring trends can go a long way towards staying on top of inventory management, but like everything else we've already discussed, it takes time and effort. 
Using tools such as RestockPro can take the guesswork out of the process. By automating, you'll be able to keep track of your inventory levels without taking out a single spreadsheet. These types of software will also let you know when it's time to reorder, helping you avoid stocking out or incurring massive storage fees. 
On top of that, these tools can provide the information you need to stay within your budget while developing solid purchasing and pricing strategies. Stock only the items that look promising, and leave the rest. You can do this on your own, but you'd need to devote hours to research every single day. Automate and focus on other aspects of growing your business. 
5. Product Research
Great sellers know and anticipate their customer's needs. It takes sharp instincts to navigate the competitive marketplace and find ways of standing out from the rest. That begins with being able to identify and source the right products.
Of course, this comes with some risk. It's important to keep an eye out for patterns, closely tracking consumer demand to ensure you don't overstock. Some sellers do this with a spreadsheet, carefully poring over Amazon product detail pages and crunching numbers before submitting that purchase order.
It requires diligence, but ultimately it's worth it. This is another task that is easy to automate in order to quickly gather all of the information you need to make an informed decision.
6. Task Reminders
How many times have you sat down on the couch after a long day and realized that you forgot to pick up something from the store? We've been using smartphones to help us remember to grab milk and bread, which has helped us avoid family arguments and hunger for years now. Why not do something similar for your business?
You could spend hours coming up with incredible strategies, but you have to remember to take the steps. Whether you use an app on your phone or Amazon's Alexa, it's good to get into the habit of setting up alerts to make sure you are doing everything that you need to do. 
Want to get up earlier? Set a reminder. Need to start Q4 prep by a certain date? Set a reminder. Did you come up with an amazing promotional idea while you're out on a walk? Create a reminder to do the research when you're back at your desk. It sounds so simple (and it is!), but it can make a huge difference.
Why Automation Is Important
As an Amazon seller, YOU are the visionary for your eCommerce business. When you're tied up in all the minute details, though, all of your great ideas end up on the back burner. By creating processes and implementing automation tools, you'll free up the time you need to get back in the driver's seat. 
In the online retail space, everything moves quickly. Customers want good quality items, fast free shipping and great prices. Don't let them down by running out of stock or failing to review feedback alerting you to potential problems. It's a tall order, but that's the nature of the Amazon marketplace. If you don't keep buyers happy, someone else will. 
In addition to automating some processes, consider hiring a virtual assistant and/or delegating tasks including:
Product listing and optimization

Photography

Sponsored ads/PPC

Customer support
You've likely heard the phrase, "Jack of all trades, master of none." What this means in this context is that while you might be great at multitasking and managing different aspects of your Amazon business, when you take on too much, you won't excel at anything. There will be times, therefore, when it's best to call in an expert. 
For example, having optimized product listings, are too important to leave to chance. You want to make sure that your listings include SEO-friendly descriptions and high-quality images so that buyers know exactly what to expect. After all, setting realistic expectations can help prevent returns.
When you hire someone who will follow Amazon guidelines while ensuring you have maximized your potential to impress customers, you'll be promoting brand value and setting yourself up for success. 
Don't let relatively small expenses, such as the cost of subscribing to an automation tool, keep you from making big money. The investments you make to free up time and energy will pay off in the long run, whether it's due to improved inventory management or just helping you get a little more sleep. Your business matters and we know you're willing to work hard — but you've also got to work smart.
Jeanne Croteau is a staff writer at eComEngine and a regular Forbes contributor. She's also a psychology professor and freelance writer with a keen interest in Amazon strategy. She loves hockey, cooking, running, and spending time with her husband and six children.