Ask anyone in the blogosphere and they'll tell you, WordPress is where it's at.
As one of the most popular website platforms today, WordPress is the main portal for not only blog hosting –but websites as well. In fact some 30 percent of the world's websites are hosted by WordPress.
Part of WordPress' popularity is due to the tremendous wealth of valuable plugins that can help to extend its use and functionality. WordPress offers some nice built-in features, for sure, but its plugins are where it really has a chance to shine. With over 54,000 –and counting, different options available in the WordPress Plugin Directory, there really is something for everyone.
From branding solutions and lead generation to tools for SEO optimization, team management, image optimization, and more –there's no shortage of plugins for online retailers to choose from.
If you'd like to get started with WordPress, or if you have one of 75 million websites that are powered by WordPress, then you'll want to take advantage of some of these tools. Here's a look at some of the best plugins that are available for e-commerce stores today.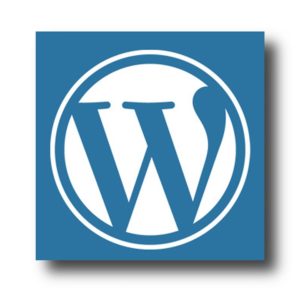 1. OptinMonster
OptinMonster is a popular tool for "conversion rate optimization" –or lead generation. With this plugin, it's easy to convert abandoning visitors into email subscribers.
Since over 70 percent of your website visitors will leave your website, never to return, having a way to convert some of those people into blog subscribers is key to growing your mailing list. That's where OptinMonster comes in. This plugin allows you to create popups and other high-converting opt-in forms, helping you to convert those abandoning website visitors into email subscribers. It's a must-have if you're hoping to grow your email list.
2. WooCommerce
WooCommerce is another tool that's ideal for e-commerce stores.
Acquired by Automattic, the company behind the WordPress, in 2015, this plugin features a wide range of add-ons, extensions, and themes, and has a huge developer community behind it as well. In addition to selling physical products, this plugin makes it easy for you to sell digital downloads as well. It also includes complete inventory management, payment and shipping options, and more. It's your one-stop-shop solution.
3. Yoast SEO
Good ol' Yoast, the long-time staple for SEO-conscious WordPress bloggers.
Yoast SEO, formerly known as WordPress SEO by Yoast, is another ultra-popular WordPress plugin. Yoast allows you to optimize your site for search engines and will walk you through the process, showing you how you can optimize individual web pages and blog posts.
4. Akismet
Spam filters aren't exactly exciting, but they're valuable nonetheless. Akismet spam blocker is one of those plugins that does its job so well, it's easy to take it for granted.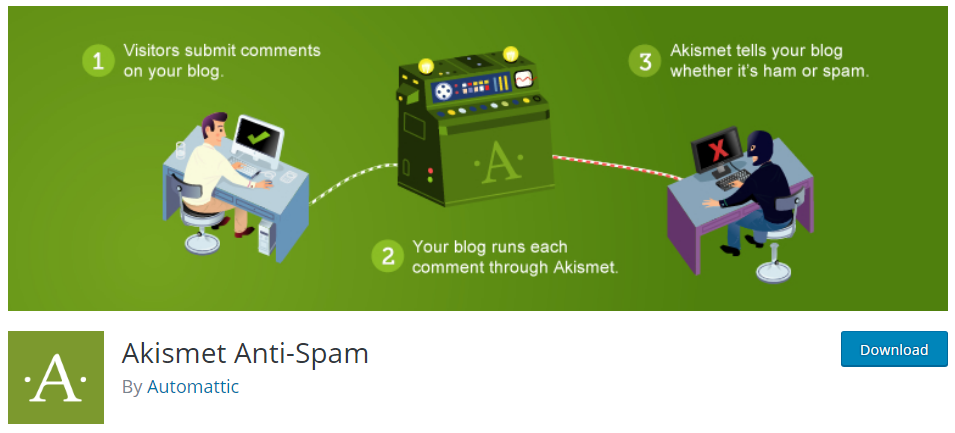 With powerful spam protection, it filters out the sketchy comments before they land in your feed. Handy! And since Google penalizes websites for having spam, it's worth investing in a spam filter that'll help to keep you in the clear.
5. Slack
Slack is a helpful team management tool, and it's ideal for communicating with your team no matter which time zones they're located in. More convenient than email, it integrates with a host of other tools as well, some of which you may already be using.
6. Hummingbird
Think your visitors will wait around for those slow pages to load? Think again!
The average visitor won't even give your site eight seconds to load, and in fact Google recommends that websites load within about two seconds!
Hummingbird, though, uses the power of caching to speed up your site, helping it to load far more quickly for your visitors. It'll also show you how your website ranks for speed; allowing you to fix any issues in just a few clicks.
7. Jetpack
As the name suggests, Jetpack offers a suite of powerful features to help you create and customize your site. Features include enhanced security, improved website performance, content tools, and more. Choose from hundreds of themes, and take advantage of features like website analytics, SEO tools, and a robust advertising program, along with security features. This is a tremendously valuable Swiss Army knife of a plugin!
8. Ultimate Branding
If you want your company to look like you have it together, you'll need to focus on your branding. With Ultimate Branding, you'll be able to look like the professional that you are. This plugin makes it easy for you to turn a WordPress branded site into your own website. Replace the WordPress logo with your own, customize the admin bar, footer, login page, and even dashboard –achieving consistent branding across your site. It's easy to use, no coding necessary!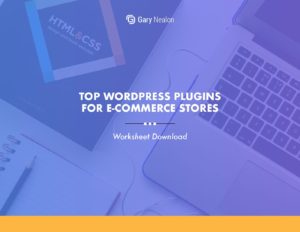 Get our Top WordPress Plugins Worksheet delivered right to your inbox.
9. Everest Forms
Contact forms are an important feature on any website, and Everest Forms makes it easy to set them up. This plugin features a drag and drop interface that lets you create professional looking contact forms quickly and easily.
10. UpdraftPlus
Ah, the dreaded task of backing up your data. Who has time to do that every week?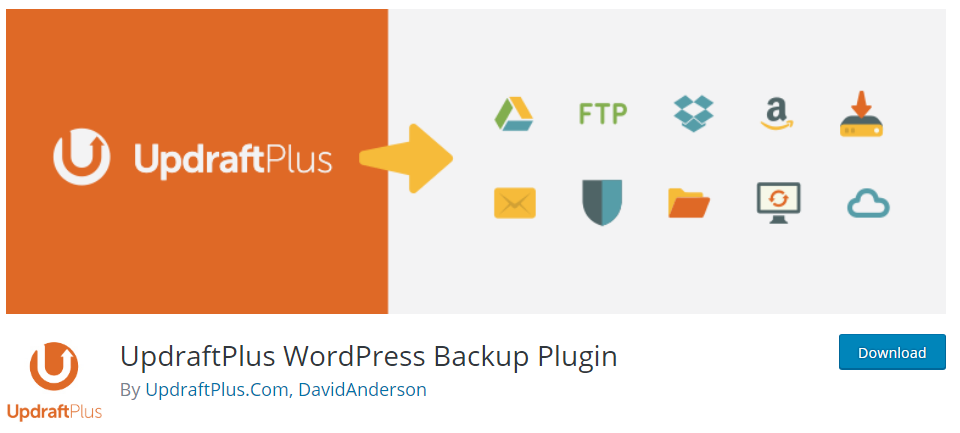 Updraft Plus makes it easy to back up data. This plugin provides scheduled and automated backup services to a range of different storage options such as your email, Google Drive, and Dropbox. Both backup and restoration can be carried out with just one click; it doesn't get easier than that! This plugin is highly recommended for anyone who values their site.
11. MarketPress eCommerce
Here's a gem for e-commerce store owners. If you're hoping to create a seamless and enjoyable shopping experience for your customers, MarketPress is for you. This plugin integrates seamlessly with your website and its pre-existing style, allowing you to create a matching storefront on WordPress.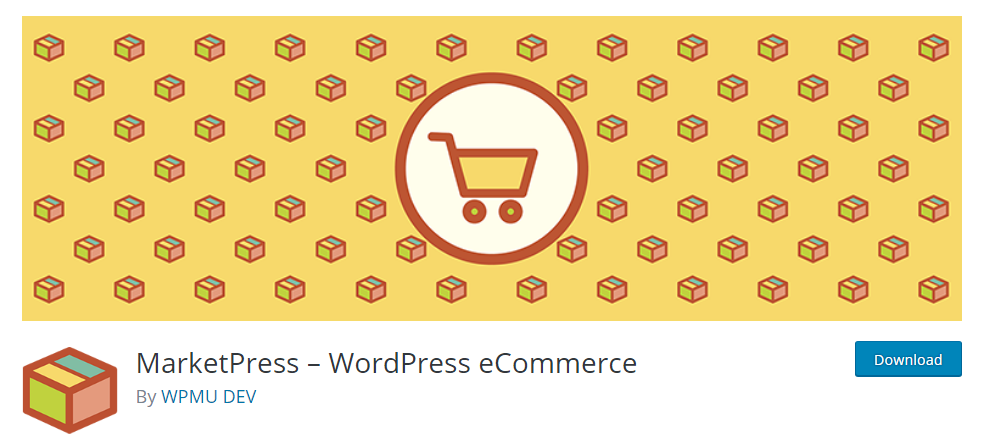 You can also use this plugin to manage sales, inventory, shipping requirements, products, and more. It includes everything you need to sell physical as well as digital products, and can handle a variety of tasks including coupons and discount processing and one-page checkout. It's also easy to set up, and use.
12. Insert Headers and Footers
Insert Headers and Footers is a simple yet valuable plugin that allows you to easily add code snippets to your WordPress site. Insert code like Google Analytics or Facebook Pixel –no need to touch your theme files. A lot easier, and a lot less risky as well!
13. Beaver Builder
Beaver Builder is a powerful drag-and-drop page builder tool that makes it simple to create your own page layouts using a simple interface. It also works with almost any theme, giving you the power to tweak and adjust already existing themes. If you'd like, you can even make changes, and then split test to see which version works best.
14. Google Apps for Work
Google Apps for Work is Google's collection of apps –like email, docs, spreadsheets, and more. This suite is also available as a WordPress plugin, allowing you to integrate the features with your website or blog.

15. Redirection
Redirection is useful redirect manager. It's especially useful if you're migrating pages from a different website or changing the directory structures of WordPress. Easily manage 301 redirections and track 404 errors, reducing errors and keep your website running smoothly.
16. Google Analytics Dashboard for WP (GADWP)
Google Analytics Dashboard for WordPress allows you to keep tabs on your website's activity, right from your WordPress dashboard. Once the installation's complete, you'll be able to find a dedicated panel on your WordPress home screen, making it easy to find everything you need. Featuring a seamless layout, and with plenty of different metrics to track; it's ideal if you'd like as much information as possible on what's happening with your website.
17. MailChimp for WordPress
There's no doubt about it, MailChimp is one of the most popular email marketing services to manage subscribers, send bulk emails, and track the results of your campaigns. And now, you can integrate it with your WordPress site with the MailChimp for WordPress plugin.

With MailChimp, it's easier than ever for your visitors to subscribe to your newsletter –whether you create an opt-in form, or choose to have MailChimp integrate with an existing form on your site, like your comment, contact, or checkout forms.
18. Constant Contact
Constant Contact is another email marketing service provider, making it easy to build a mailing list and email your subscribers. It's a beginner-friendly platform that's fast and simple to set up. It also includes built-in tools for creating signup forms.
19. Quick and Easy FAQs
When launching a new product or business, a FAQs section is a must. With Quick and Easy FAQs, it's easy to add an FAQ page to your blog –helping to reduce your support overhead and improve conversions as well.
20. NextGEN Gallery
NextGEN Gallery is the gallery plugin of choice for millions of WordPress website owners. Not only does this plugin offer a modern way to display your images, it's also great tool for managing them as well.

Featuring two layouts for you to choose from, and two design styles, each of these has a wealth of customization options meaning that you can tailor your gallery to fit your site's unique look.
If you're not taking advantage of the wealth of plugins that WordPress offers, then you're missing out! Why not get started with a couple of the above tools, and start benefiting today? Remember –if you find yourself struggling with something in WordPress, chances are there's a plugin that's been created to address that very issue –all you have to do is find it!
Which WordPress plugins are your favorite? Share them with us in the comments!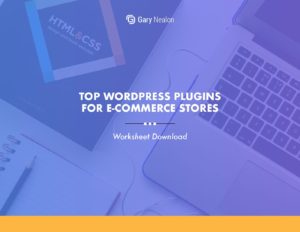 Get our Top WordPress Plugins Worksheet delivered right to your inbox.