Every once in a while a platform comes along that you know is going to change your life. That was what happened when I first encountered Zapier. Sure, it might not have been love at first sight—Zapier? What the heck is it, even?—but once you get to know it, it's great! 
In fact, hearing about it just might be the best thing to happen to you all day.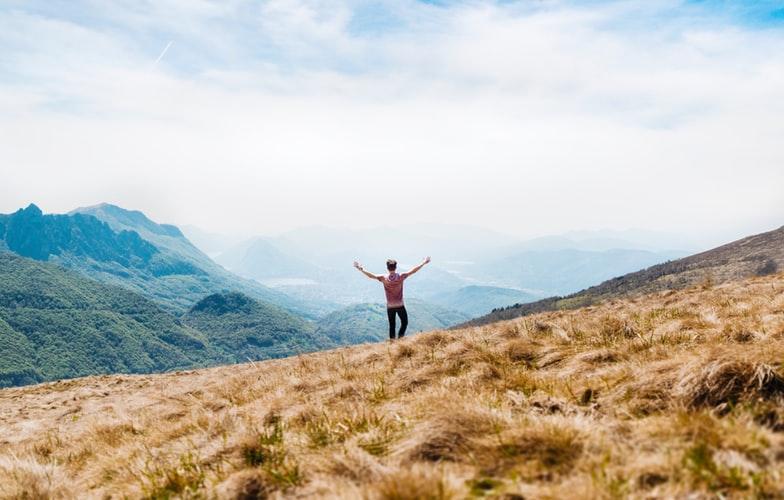 Let me put it very simply: If the purpose of life is to get out there and live, not just sit at your desk and drum the keyboard in never-ending rhythms, then Zapier makes sense as a business tool.
Zapier is an app that can connect all of your other apps. It makes almost every task on your desktop easier as it's a "custom automated workflow manager."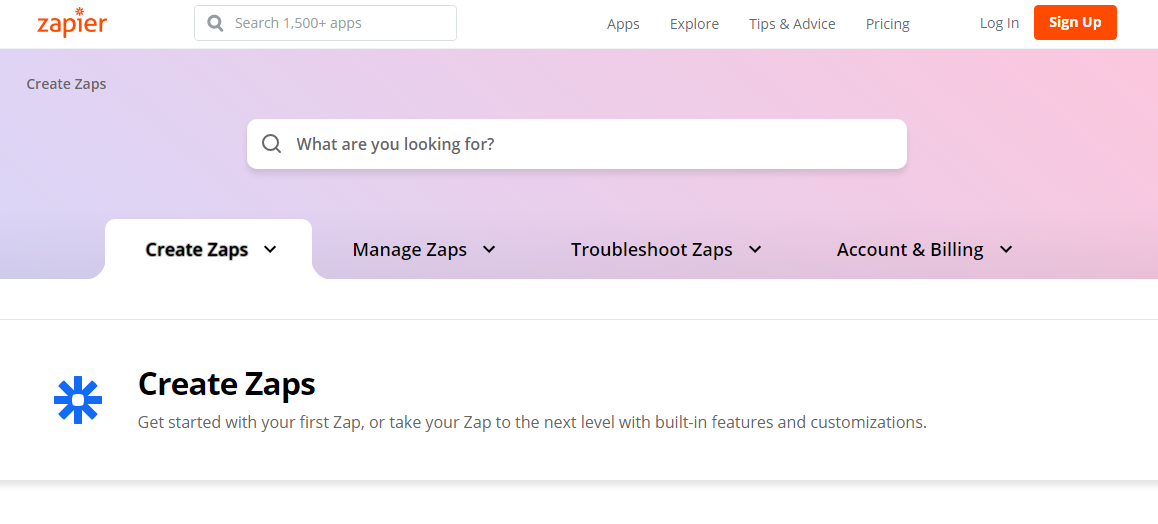 So how can you get started with Zapier? Let's look at a potential scenario. Say you're in the middle of a campaign push…
You want to push Twitter to promote a story. If you look into Twitter and look into WordPress, there is a way to connect a business or personal blog with a Twitter account. It's not hard, but it's also quite a few steps.
Compare that to Zapier. Sign-up, free for 14 days with small monthly costs later. Almost on the first page or maybe the first page depending on what platform you are viewing it, Zapier offers you a Zap, a connection to link Twitter with a blog. You just go to the Twitter icon, one of 1,500 sites or apps that you can connect with each other via Zapier.
Simply select the specific blog address (the URL!) and literally connect them with just one click.
So you have started Zapping. What else can you do? What about a whole campaign based on the same blog post?
You want to promote a company story, the latest news, or a great new product? Zapier now connects this entire campaign automatically once you repeat the simple steps above. You can even feed in a survey or create an email marketing campaign.
No double handling. No double programming or option setting, it's all automated by Zapier.
It's a true digital friend for the hard-pressed of time. Or, think of it as a real digital assistant, one that takes the work off you by automating every type of online or digital transaction
So, continuing the campaign concept, now get Zapier to connect to your Facebook feed, your Instagram account, or your Evernote account—if you don't use Evernote, it's great for listicles and as a container for ideas.
So, twenty minutes later, you've created a multi-platform, multimedia, and multi-bueno digital marketing campaign. That's not just good for people working in offices, it's a brilliant service for those organizing workflows between different businesses and media sites. Now you have a marketing campaign that works at the touch of a button, almost –at least a simple one.
Zapier is a platform with Facebook-like potential in the business-to-business (B2B) and the business-to-consumer markets (B2C). The Zaps outlined here will save you time, and money at whatever stage of business you are at. 
If you are a single user, consultant, or freelancer, Zapier can improve the flow on your desk-top and make things easier to get done and give you more time to work on the things that reward you first.
If you are a start-up, where resources are tight, the team overworked or on the verge, and you need to speed everything up, use Zapier to build new communication infrastructure and deliver on immediate targets.
As a mature business with a large office your priorities may be more sophisticated and with more people participating in their delivery, yet Zapier can still assist you deliver better outcomes. 
You can take this deeper and really gain a benefit from using one of the best efficiency platforms out there. A single platform that can handle many different types of workflow as per the following short list. For example, in improving communication between the functional units in the business, or teams, or improving coordination of a single function—like finance—which common to each group.
Here's a look at just a few areas things that you can automate with Zapier:
Filing and archiving

Organizing contacts

Business intelligence

Workflow
Marketing
Email
Customer Support
This is powerful stuff. Making a business perform better, an office more efficient, or a team work to maximise its earnings and joy is always good. Making everything flow is what Zapier does.
The logic of Zapier concerns efficiency and cost savings on one side, and improved performance and revenue growth on the other. My advice is get into Zapping now.
Zap Your Business' Processes
In the meantime, here are some specific tasks–Zaps–you can use to improve your business efficiency immediately. Just remember, even if you don't use any of the applications in these examples, there are more than 1,500 applications on the platform—select the best ones for you.
Zap Recipes: Filing
Although not always apparent, filing is critical for every business. That computer or mobile you are working with depends on its filing capabilities to make your life easier (or not). Some big operating systems, those we use every day, are actually terrible at filing; which is where Zapier can help. 
Take a look:
Zap Filing #1
Connect Typeform with Google Worksheets. If you don't know Typeform, don't worry. It's a really good app, helping you to create forms for everyday office use. By connecting Typeform with Google Worksheets you create a Zap that makes every entry to each form appear in a spreadsheet format. That's good for reviewing your form data and reviewing key information from this data. 
Zap Filing #2
Link Trello cards to Google Forms or Google Worksheets. Trello's a great app for defining workflows and creating visual card-like maps with which to navigate your workflows. If you Zap the two together, Trello is the designer or data flow organizer, while the Google forms provide the management information function. So, you get this efficiency gain as hundreds of new tasks are defined and communicated, while old tasks are easily seen and updated quicker. 
Zap Filing #3
One useful aspect of Zapping is to keep you from repeating multiple tasks, the bane of every office worker and their manager. Take your Typeform data and Zap it into a Dropbox file. This shares each working Typeform data template to a place where it can be shared with colleagues or clients. Think of the savings in time!
Although getting into how a business operates is not always easy if you are new or not involved in senior management, these administrative filing functions can really improve business performance. 
Do your research and show the boss—or draw-up a plan and make an evaluation that you can demonstrate to management to measure how time and worker efficiency can be improved using Zapier.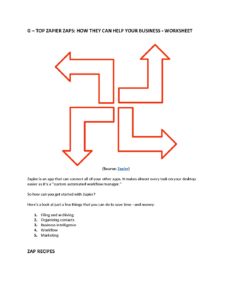 Get our G – Top Zapier Zaps - How They Can Help Your Business - Worksheet delivered right to your inbox.
Zaps Recipes: Contacts
So, your filing is flowing better. Now it's time to turn your attention to your contacts, a key workflow across any business or office. How do you optimise your contacts data, data cleaning, and speed of contact?
Zapping can change your contacts world, streamlining what is sometimes chaotic and always hard work. That helps your business to function more efficiently and generate more sales via a better workflow. 
Here are some contact Zaps:
Zap Contacts #1
Take Google Spreadsheet with your contacts file and link it to Mailchimp. Remember everyone in the office can add to the same Google Spreadsheet and, when you are ready, just send every email you have gathered to Mailchimp. It's a better system than using one email program separated from the rest of the office. This is powerful if you get the message right.
Zap Contacts #2
Connect Mailchimp with Typeform lists. It's just a slightly different way to get your contacts working with Typeform containing more detailed information, and client contact data that can be updated automatically with Mailchimp responses.
Zap Contacts #3
So your entire office is sending 500 emails a day with attachments included. Now Zap this: Take your Gmail attachments and save them to Dropbox in original file formats. Everyone gets access to the Dropbox and everyone can see how many attachments and how much business is going out. 
Like everyone, you know that better organizing of new business contacts is a continuous priority for every business.
Zaps Recipes: Business Intelligence
In business, as in life, a little intelligence goes a long way. Some say the definition of intelligence is actually seeing connections rather than remembering some random hierarchy. If that's the case, then Zapier is intelligence and Zaps are intelligent responses, making your business smarter by the second.
Good outcome. So there are loads of ways to go with this, I'm going to concentrate on intelligence research.
Zap Business Intelligence #1
If you use surveys to get feedback from the market or your customer base, then you know their power. More contacts, more intelligent data, more market connection, and more accurate reflection of business opportunity.
So Zap it!
Connect SurveyMonkey to Gmail contact lists. Now prime your list, find contacts, scrub contacts, and compile your list. Then identify the key questions of the moment: What is important to the people you seek to address? Send them a survey. Every response is gold and if they like the tone, the questions, and your support they'll reward you with their loyalty or business or both.
Zap Business Intelligence #2
Take the input of SurveyMonkey responses and turn them into email, a Zap which creates a summary of your valuable business intelligence and sends this back to survey respondents and to potential customers or contacts.
Zap Intelligence #3
If you know Slack then you understand how powerful a good data channel is. For a great Zap, connect Slack with Google Forms to generate data that everyone across your business can use. 
Using Zapier, everyone becomes more intelligent at least in their business transactions. That is a good definition of a business or management intelligence system that works.
Zaps Recipes: Marketing Gold
You now have better systems and intelligence, but how do you get this performance benefit into the market?
There is no use being really efficient if you aren't serving those people who pay you. Sharp knives don't stay in the drawer. So Zaps can help you into the market with a really cool presentation and story to impress your clients and prospects.
Zap Marketing #1
If you organize marketing events, try this: Take your Trello organizing workflow and connect it to Google Calendar. Sharing the flow and event data brings everyone into the organizing information matrix. That's valuable when the events plan goes into overdrive and you need everybody on board.
Zap Marketing #2
Connect a Todoist or Wunderlist with a Facebook or Twitter account to bring your list of activities or goals into the open. A one stop-shop where you program marketing data into one app and get to promote it immediately via another one. Zap, that is powerful!
Zap Marketing #3
So you send your sales invoices via Xero and you want a summary of invoices each week or month to your team or executive group? The Zap is to connect Xero with Gmail and set a schedule that connects invoices-out with your contact group. Quicker, more intelligent, and certainly stops invoices from getting lost.
For those working in large offices, the way to start using Zapier is to analyze one job. Then get just one Zap working properly to make a real difference to every member of your team. For operations people in a small office, then Zapier is a great tool to take to management.
Select one Zap to start, then become the resident expert in building team performance. Set up a Zapier working group within an office or between those working consultants. This generates group knowledge and learning as you go.
Zapier is going to grow into a standard tool for business. It produces a lot of efficiency, cost savings, and business improvement. Take advantage of the flow today with the ultimate shortcut for shortcutters. Love it! 
Get your FREE download sheet today! See bonus Zaps for e-commerce processes!
Looking to scale your company or supercharge a process in your company? Reach out today for your FREE 20-minute consultation –and start growing your business.
OR, check out my other articles, packed full of time-saving strategies that you can start implementing today!
See how you can: 
Optimize Your Content Creation Process
Increase Your Website's Conversion Rates
Get Media Coverage for Your Company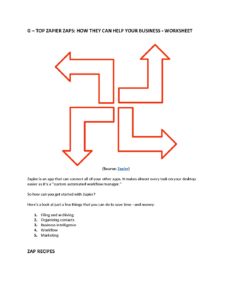 Get our G – Top Zapier Zaps - How They Can Help Your Business - Worksheet delivered right to your inbox.