Media coverage is just one of those things.
The right publicity can make a world of difference, offering tremendous benefits –but the wrong type of publicity… well; let's just say that Yahoo's hacking scandal and the recent United Airlines passenger fiasco weren't exactly met with applause.
While it's a double-edged sword, the fact is that when used right, media coverage can provide companies with a tremendous advantage. And fortunately for you, it's not too hard to stay on the right side of the press –just avoid any large-scale controversies, or you know, dragging passengers off of a plane and you'll be alright.
The truth is that media coverage offers a number of extremely valuable advantages for any company –but smaller companies in particular, can especially stand to benefit. As a small business or startup, you don't have the level of publicity that bigger brands do, which makes securing media exposure that much more important.
If you can leverage the benefits of media coverage, increased publicity, more website traffic, top-of-mind awareness, credibility, and more –and use that to continue to build momentum –you'll be able to bypass the often-difficult process of climbing to the top yourself. A shortcut to success, if you will.
When I first launched my web-based cabinet store, most my initial growth was a direct result of getting covered by major channels HGTV and DIY Network. We had shared some press releases via WebWire and PRWeb, and they ended up getting picked up by those channels. The results were tremendous publicity and exposure –invaluable for my largely unknown brand.
In today's day and age where we're saturated with advertising, messages, and different brands all competing for attention; media exposure is your megaphone to cut through the noise.
Fortunately, though, you don't have to let the fact that you're smaller stop you from getting the media coverage that you deserve. Media coverage can't be bought, generally speaking, but the good news is that in many ways, this helps to level the playing field. As a startup, there's a lot that you can do to procure organic media exposure, without spending a single cent.
But first, let's take a quick look at some of the benefits of (positive!) media coverage, and see why it's something that's more than worth pursuing.
Benefits of Media Coverage
Media coverage –both in the form of traditional news coverage and through bloggers and influencers can offer a number of benefits for startups, e-commerce stores, and small businesses alike.
Here's a look at a few now: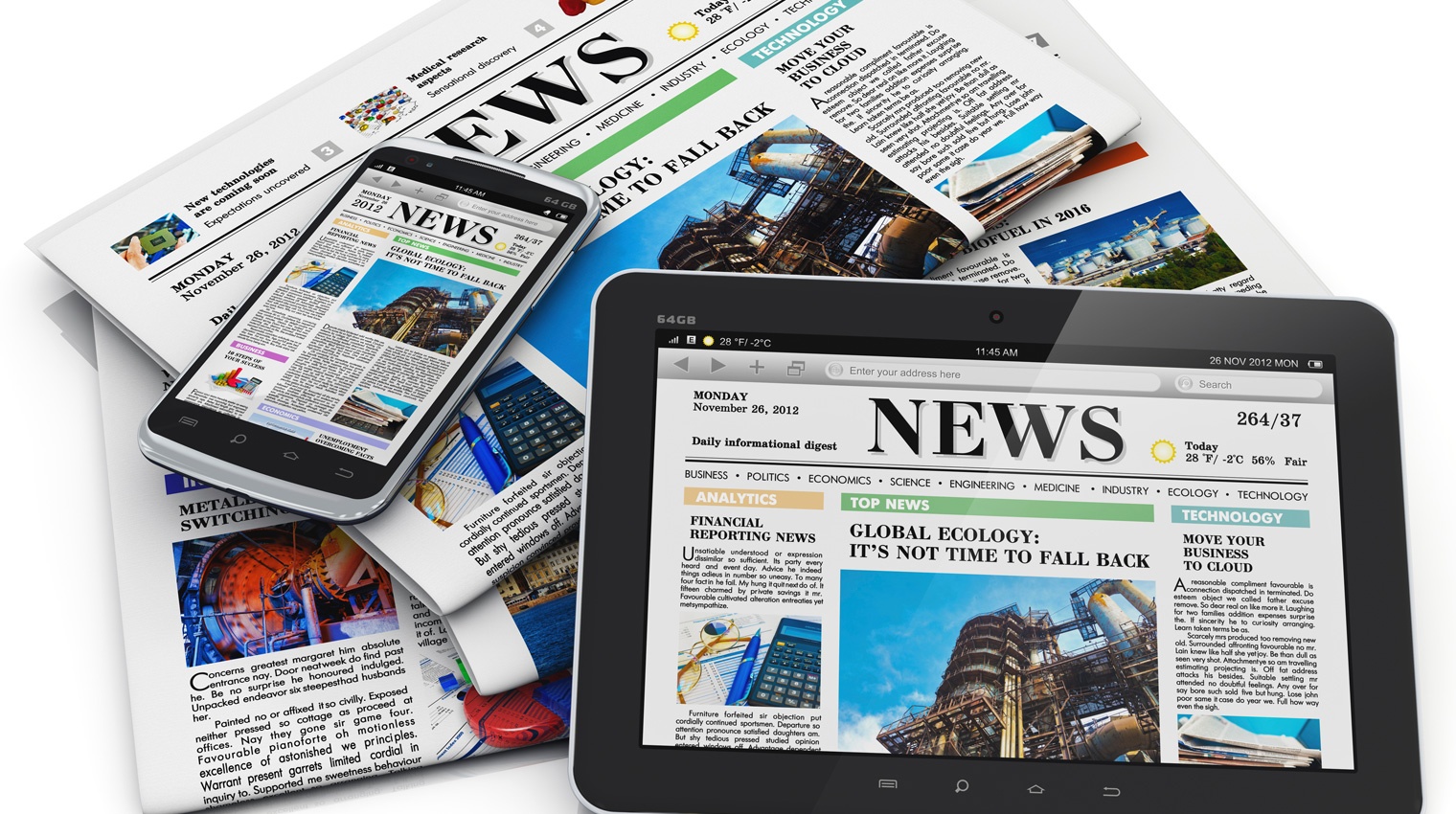 Builds Credibility
Generating media coverage can help to give you some much-needed credibility. This is especially important if you're a startup, or relatively unknown company.
Increases Awareness
Media exposure can also help to raise awareness of your brand or products, making people aware of what you have to offer, and what problem your product or service helps to address.
Generates Website Traffic
Media coverage can help to drive traffic to your website, which in turn could lead to more sales.
Gives You a Competitive Edge
It can also give your company an edge above the competition.
Grows Your Customer Base
Finally, media coverage is a great way to turn prospects into customers, helping to grow your customer base and list of email subscribers.
Tips for Securing Media Coverage
Ok –we've seen the benefits, now, let's take a look at some ways that you can increase your chances of getting picked up by the media yourself.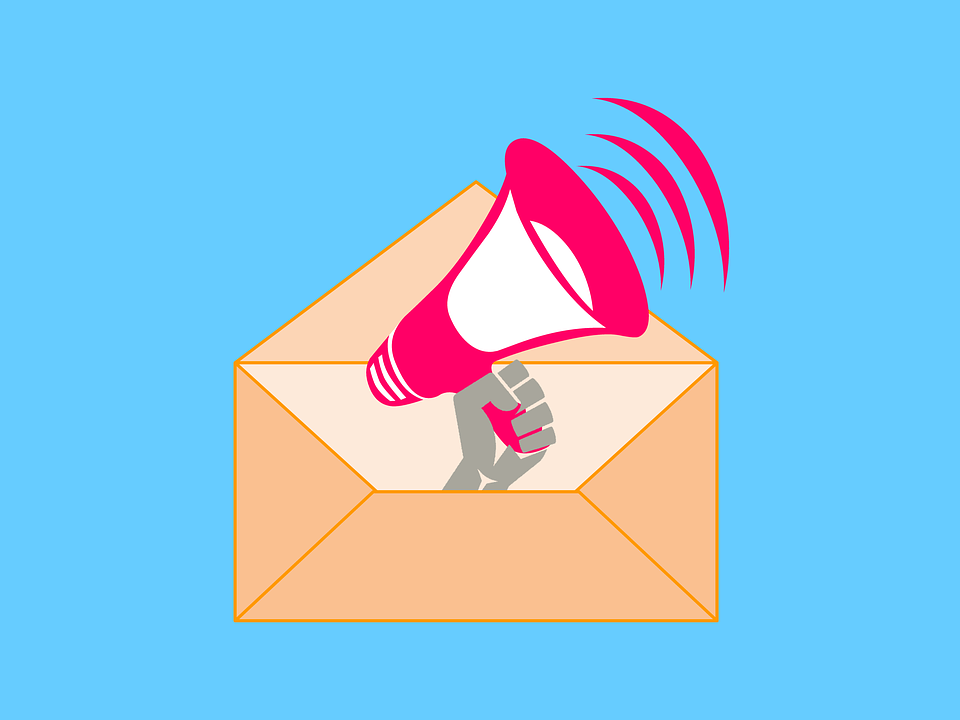 Make Media a Priority
First, you're going to have to put a decent amount of time and effort into securing media coverage, so you'll need to decide up front whether you're willing to make media a priority. Make sure you have the time to spend creating pitches, emailing, and following up. You'll also want to be prepared to make yourself available for interviews, should the media request them.
Establish Key Messaging
Determine ahead of time what your game plan is, and establish a plan for consistency. Start by perfecting your key messaging, and ensure that your team is aware of the message that your brand is projecting, so that they can reflect it too. Try to relate your cause to everyday concerns. For example, if your company is committed to making a certain product affordable, then make sure you emphasize that in your messaging and branding.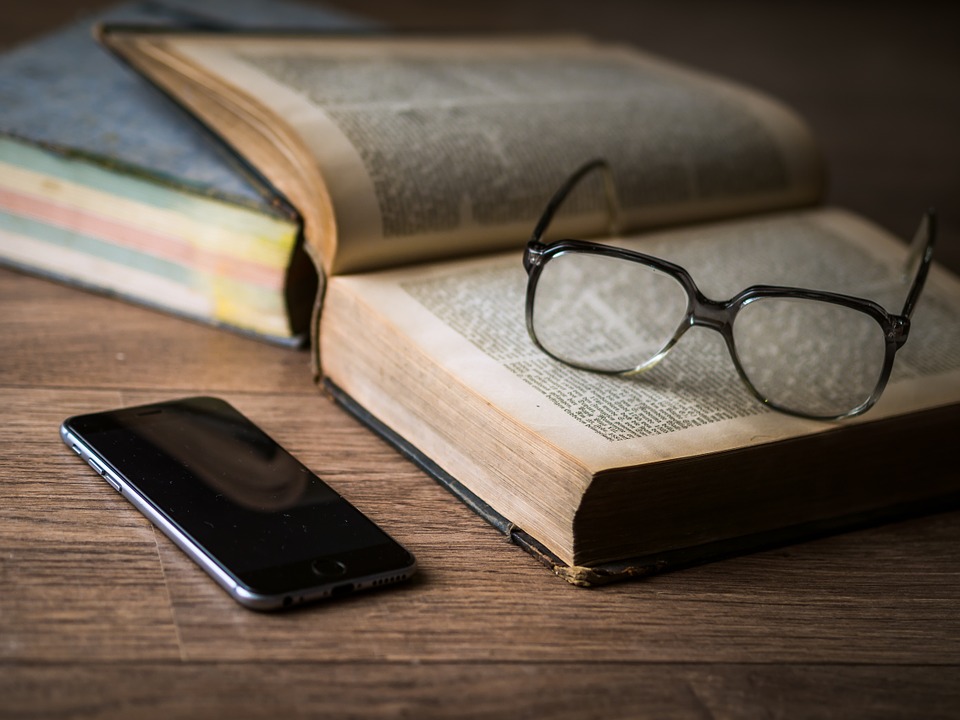 Think Like a Journalist
Next, it's important to start thinking like a journalist. Things that you consider newsworthy as a business owner, a journalist may not. Just because you've reached a certain milestone this year, doesn't mean that reporters will be lining up to cover that.
The truth is that in order to get picked up by the media, you're going to need a story that's especially newsworthy –to your reporter and their audience, so try putting yourself in their shoes and thinking about the types of things that they'd be interested in.
Consider Sending Out Samples
Got a tangible product? Consider sending out samples to reporters or influencers. If you're offering software, give a few influencers a free subscription. By getting your product into the hands of someone who can test it out, you'll be able to increase your chances of securing exposure.
Just remember to make sure you send out the product that's flawless, and in the final stages –no bugs! And make sure you find an influencer that's a perfect match for your product. There's no point sending an Android app to a writer with an iPhone.
Get our How to Get Media Exposure With Little or No Ad Spend Worksheet delivered right to your inbox.
Make Media Coverage a Key Part of Your Events
In order to campaign effectively, you're going to want to make media coverage a key part of your events. This means that you should plan your events in line with media coverage. When planning, try to think about how you will promote it to the media. Ask yourself what you can do to make it into a newsworthy story.
Keep Timing in Mind
News is only noteworthy if it's recent. Like Gayle Lynn Falkenthal, PR Consultant and owner of Falcon Valley Group says, "New" is "Three-quarters of the word 'news.' If your information isn't new, it's not news."
If you want to take a stance on an issue, or weigh in with your opinion, that's not news. However, if you're careful, you can make opinions or a general consensus on an issue newsworthy. Consider running a survey or pole to gauge public opinion, and then publish the results on your blog or in a white paper to make the issue more relevant.
Start Making Connections Online
Start early. This is a step that should be done as far in advance as possible. Take the time to get to know journalists or influencers in your sphere. Look for ones who report on the type of news that your product or company fits into in some way. Add them on Twitter, and engage with them.
Get to know them. Update them occasionally on news that they may be interested in, that's not relevant to your company. By establishing a good relationship, you'll have a much better success rate when you approach them with a story of your own.
Make Local Connections
At the same time, start building local connections as well. Don't underestimate the reporters in your own area. If you hold an event, or have some exciting news to share, getting your story out in the local newspaper can give you a big boost; and having established relationships with local writers will be key to getting your story coverage.
Look to hold an event that will benefit the local community in some way, or get involved by donating your time to a local cause. You could even support a sports team, and get your name on their shirts. Or, organize a charity event and encourage your employees to take part. You could also try pitching a success story, as long as you make a strategic effort to highlight the local angle.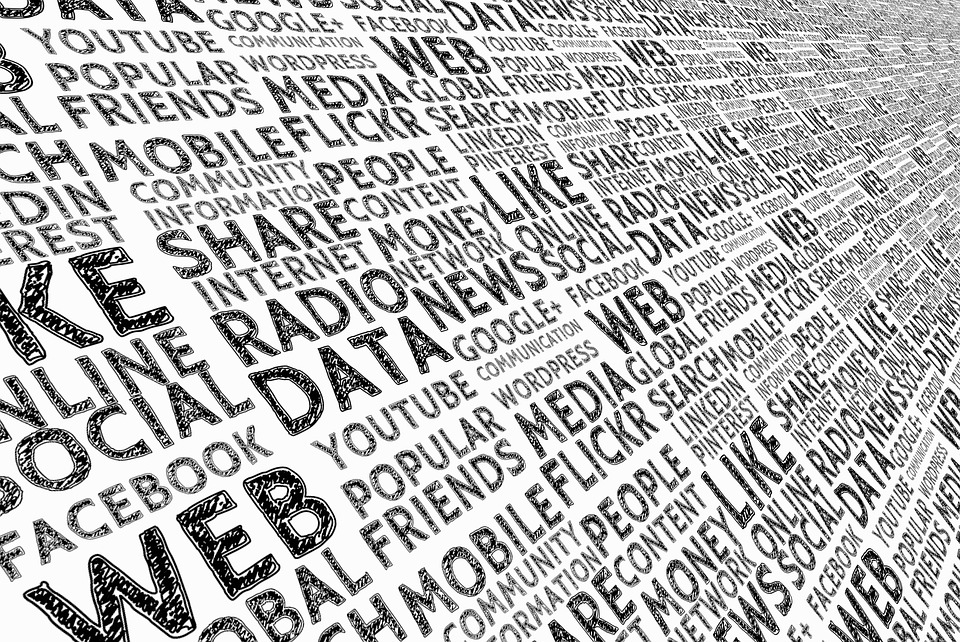 Choose the Right Media
When pitching your story, make sure you target the right media. Just as you wouldn't send a sample to an influencer who's in the wrong sphere, you should make sure you send the right stories to relevant journalists. When determining who to pitch to, ask yourself who it is you're trying to reach? Is it a local audience? Other entrepreneurs? A wider customer base? Your target audience will help you to determine which journalists and publications to target.
Make It Irresistible
You'll also want to make your pitch drop-dead engaging. A "good enough" approach will not fly here. The only way a journalist or blogger is going to want to consider covering your story is if it's something truly compelling. Consider using the AIDA approach (Attention, Interest, Desire (or decision), and Action) to hook the journalist and draw them in.
Highlight the Human Interest Angle
Want your pitch to be a success? Try highlighting the human interest angle. Doing so will make the story more human, and relatable –allowing you to craft a pitch that will grab the attention of the journalist, and their audience.
Customize Your Pitch
Instead of mass-pitching a wide range of journalists, you'd do better to take a more customized approach. Before you pitch, try to tailor your approach so that your email highlights exactly why the journalist in question would be interested in your story. Consider referencing a previous article of theirs. Mentioning some of their work will also let them know that you read their column or blog –which they'll undoubtedly appreciate.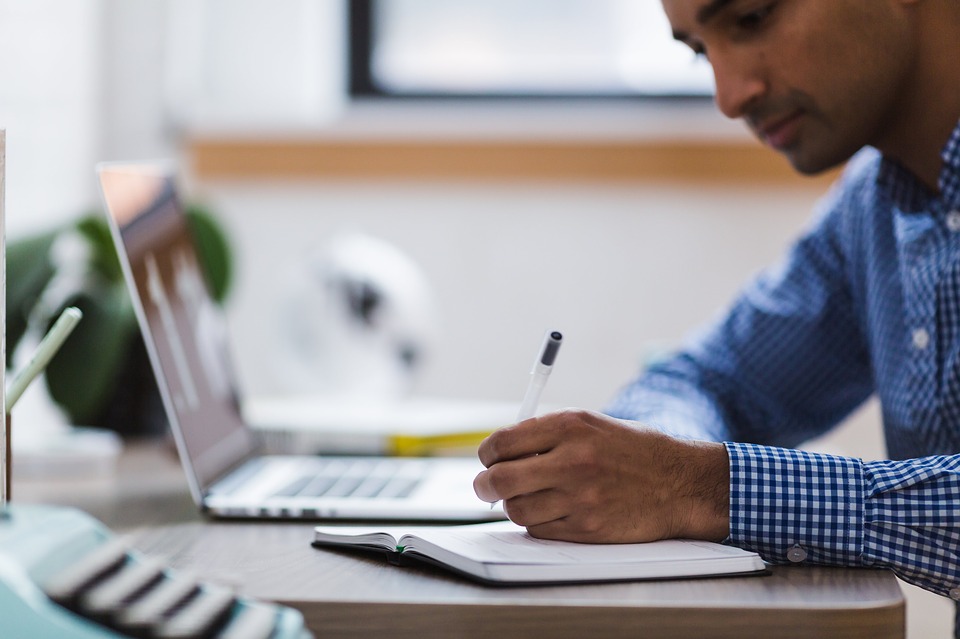 Share Studies
Journalists are always on the lookout for statistics and studies that they can use to create their articles. By giving them access to data, you could help to position yourself as an expert in your industry, and increase your chances of making it into their articles. Consider polling your customers, or compiling in-house data and writing about it in your blog post or a white paper.
Join HARO
HARO (Help A Reporter Out) is a free database that connects reporters and sources. It can be a great resource for getting press coverage for your business. When you join as a source, journalists can reach out to you for the information they need for their stories –and you will get a mention in their article. This could get you into some authoritative news outlets, helping you to get the word out.
Team Up to Create PR Opportunities
Look to create PR opportunities. For example, consider teaming up with another local business to run a competition. You could take turns offering prizes, such as one of your products. If you launch the contest around a holiday, or use it promote a new product or offer that you're running, it could help to maximize publicity.
Newsjack Existing Stories
Have you heard of newsjacking? This is the art of –carefully, injecting yourself into current news and trends. For example, you could mention your company's opinion on a recent trend, or somehow tie a news story in with your brand. Just take care when newsjacking. In most cases, you'll want to avoid involving yourself with opinions or stories that are too controversial.
Remember to Follow Up
Haven't heard from a writer or journalist? You can always follow up! Keep in mind that journalists are very busy, and it's important to respect their time. But there's nothing wrong with sending a follow-up a week or so after you send your first email. Never email a journalist more than two or three times though. If you don't hear from them by the second or third email, drop it and move on to another outlet.
Review Your Efforts
Check back in on your media efforts every so often to take stock of where you're at. This is a good chance to step back, and review what's working, and what isn't, so you know which approaches to take next time. With media coverage, it's very much a process of trial and error, so see what works for you, and try to emulate that in the future.
A Word of Warning
Finally, let's take a look at something that you don't want to do when drumming up media coverage –creating false media exposure. For instance, don't say you were featured on Forbes when all you did was run an ad on their website.
And don't claim that your supplement was featured on Oprah when all she did was mention an herb. Not only are these methods dishonest, and potentially damaging to your credibility, you could also get into a world of trouble for false advertising. Just don't go there.
While getting your name out there involves time, effort, and a lot of dedication, it's important to realize that the results are more than worth the effort that's required. Just be sure to go into it knowing what to expect. Media coverage can be very inconsistent, sometimes a journalist will be all ears, other times, though, you'll never hear back after your first pitch.
Stick it out though, and keep sending those pitch emails and thinking of ways to create a story. Soon you'll start seeing the rewards of all your hard work –getting your name out there and drastically boosting your publicity!
Have you tried your hand at generating media exposure? How did it go?
Get our How to Get Media Exposure With Little or No Ad Spend Worksheet delivered right to your inbox.