Don't believe the rumors –despite some proclamations that it will soon be going the way of the dinosaur –email isn't dead. Not even close.
And by the look of my inbox most days, email marketing isn't going away anytime soon either!
It seems that every day a new platform or channel enters the scene –its proponents claiming that it's going to replace email.
Take, for instance, social media –it was supposed to take email's place as the marketing channel of choice ages ago. Yet email is still almost 40% more effective than Facebook and Twitter for acquiring new customers. Clearly, email still has value.
But for most marketers and business owners, it can be difficult to see excellent returns from your email campaigns. Email campaigns take time to set up, and track, and gathering an ever-growing collection of email addresses is an ongoing process as well. Naturally, you'll want to ensure that you're getting the most out of your time and effort, and ensuring that your emails aren't simply winding up in spam boxes across the country.
Before you fire off any more emails, you'll want to take a step back and think about email segmentation –one of the best ways to increase your campaign's effectiveness. If you'd like to increase open rates, boost click rates, and slash unsubscribe rates –all while increasing conversions; segmenting your email list is your best strategy.
In fact, the ability to personalize and tailor messages for custom groups could be one of the reasons that email marketing is so powerful. Personalized emails deliver six times higher transaction rates, despite the fact that 70% of brands are failing to use them. Additionally, according to the 2015 National Client Email Report from the DMA, 77% of email marketing ROI came from segmented, targeted, and triggered campaigns.
Clearly segmented campaigns form the lion's share of emails that convert.
If you'd like to increase your email's effectiveness, and create campaigns that'll result in conversions, here's a look at how email segmentation can help.
Getting Started
While email list segmentation may sound daunting –or a bit like a techy buzzword, don't worry –it's not as difficult or confusing as it seems.
In fact, it's a strategy that's very common-sense based. And it's an approach that you can ease into –at your own pace. With email segmentation, you can start small, and gradually fine-tune and enhance your strategy as time goes on –you don't have to take a leap in the dark or invest huge sums of money in it up front in order to start seeing results.
If you're willing to put some time and effort in, it's not too hard to get up and running with an email segmentation strategy.
Here's a look at some of the basics that you'll need before you begin.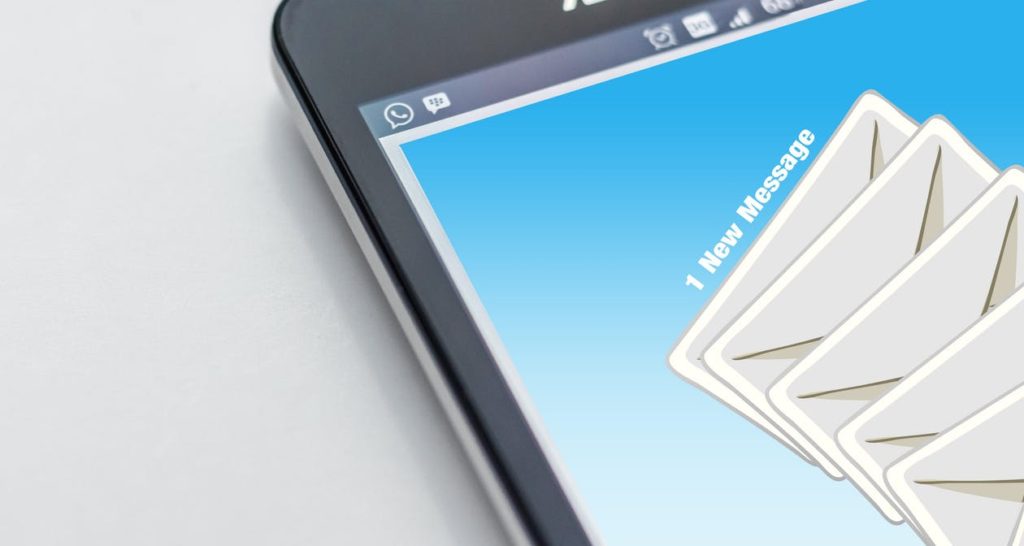 User Data
First, you'll need user data that's tied to an email address. This could include everything from gender and age to purchasing frequency, last purchase date, and more.
If you don't have much data, no problem –just start collecting information and building out profiles as you go along. In fact, some email marketing apps will even collect some data for you, making short work of the process.
An Email Platform
Next, you'll need an email platform –one that offers options for segmentation. MailChimp is one such option, as is AWeber.
A few other options include:
Opt-in Forms
You'll also need a way for people to opt in to your mailing list. OptinMonster is a good option –as this program has personalization features, and does most of the heavy lifting for you. This program allows you to display opt-in offers on your website pages that are customized for visitor location and interactions that they've had with your website.
Once you've captured their email address, OptinMonster will integrate with your email service provider to add the new subscribers to the right segments. It doesn't get much easier than that!
A System to Organize Your Segments
Finally, you'll also need to organize your segments –or, email lists. The above email programs will help with this and some will even automate it. But you'll still need to know how you're going to segment them.
Segmenting Your List
There are lots of different ways that you can segment your email lists, to ensure that you're sending targeted messages that are far more likely to lead to conversions.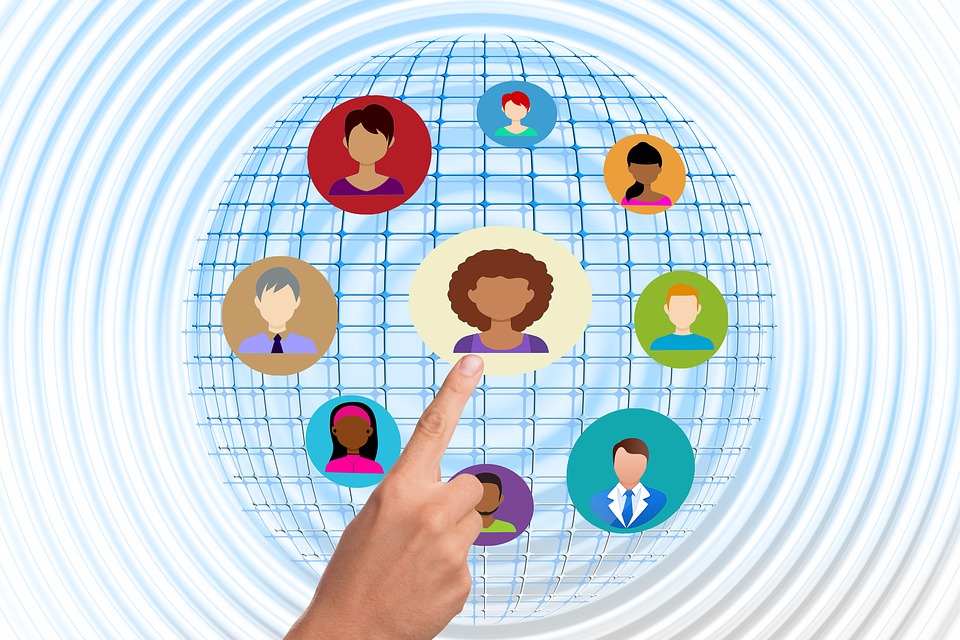 Here's a look at some of the different ways that you can dice up your list now:
Position in the Sales Funnel
Segmenting your list by which stage your audience is at in the sales funnel is a tremendously valuable way to customize your messages. It makes sense when you think about it. Someone who's at the top of the funnel should be receiving emails that are very different from someone lower down.
For instance, new subscribers should be getting more generalized emails with a broad overview of the different features or products that you offer, or a series of welcome emails. Subscribers who have been buying from you for a while, though, can receive more targeted emails.
This is because you'll have more information on them; where they've clicked, what they've purchased, and what they've interacted with in your emails –so you'll have a better idea about what they're interested in. One good indicator that someone's at the bottom of the funnel is cart abandonment.
They were interested enough to add your products to their basket, but didn't go through with their purchase. You can reach these prospective customers by sending out follow-ups reminding them of items in their carts, or even offering discount coupons to encourage them to go through with their purchases.
Time Since Last Purchase
The amount of time that's elapsed since someone's last purchase can be another great way to segment customers. After all, someone who just purchased from you last week is likely to respond very differently to your emails that someone who last made a purchase a year ago. Consider segmenting your customers by frequent buyers, and one-time buyers. Let's take a look at each:
Frequent Buyers
This group of buyers purchases from you every month –at least. You know they're interested in your company and what you have to offer so you can target them with emails containing promotions, new products, and upsells.
One-Time or Infrequent Buyers
One-time or infrequent buyers, on the other hand, are customers who have purchased from you once –or infrequently, perhaps once a year. You could send this group targeted messages that are designed to gently prompt them to come back.   
Email Engagement
Email engagement is another simple –yet effective way to segment your lists. Look for open rates and click-through rates when tracking your email engagement, and consider segmenting your users by separating active and inactive users. You can then create email campaigns that focus specifically on users who are interested in what you have to offer, or conversely, create a specific campaign that's designed to re-engage and win back inactive subscribers.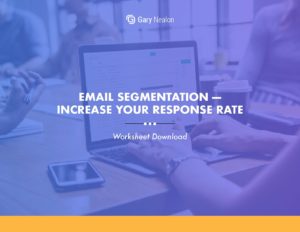 Get our Email Segmentation - Increase Your Response Rate Worksheet delivered right to your inbox.
Gender
Segmenting by gender can also be useful –especially if you have different offerings for men and women. Clothing retailers, in particular, often send out very different emails for men and women –targeting each with products that would appeal most to them. 
Age
In some cases, segmenting your audience by age will allow you create emails that will reach them better. A general knowledge of your subscribers' ages will give you an idea about the type of products that they're interested in, as well as the language you should be speaking to best connect with them. 
Device
With more than 65% of emails being opened on smartphones first, it's more important than ever to ensure that your emails look great on both desktop and mobile devices. Segmenting customers based on their device type can help you to create campaigns that are built around your customers' reading habits. Here's a helpful article on creating emails that are optimized for email. 
Brick-and-Mortar Customers
If you happen to have a brick-and-mortar shop in addition to your online store, you can also segment your customers by where they shop. This would allow you to provide emails on in-store promotions to your brick-and-mortar shoppers.
Customer Lifetime Value
Not all customers are created equal! Some customers will have a much higher customer lifetime value (CLV) than others. This segment of customers is one group that you'll really want to focus your efforts on, so consider grouping them into a different segment so you can send them occasional rewards and exclusive insider information on products to keep them coming back.
Amount Spent
Segmenting by amount spent is another option. This is especially ideal if you sell a range of higher and lower priced items. By using your customer purchase history, you can easily find out which group your customers fall into, allowing you to pitch them products that are within their price range.
Purchase Interests
You can also segment your email lists by purchase interest, by looking at their previous purchasing history. You could even conduct surveys to learn about their interests, allowing you to segment them and send them products that they might like to see.
Customers Who Didn't Buy
If you have visitors who were on your site, but perhaps didn't take advantage of a promotion or limited time offer, you could segment them to a list as well. For instance, consider sending them free, informative content or something that's of value to them. This could help you to warm prospects that may be on the fence about your products, and enable you to build up a rapport with them so the next time you have something to offer, they'll be more likely to buy.
Test, Measure, and Repeat
Once you start firing your emails out, you'll want to regularly test your campaigns, to see what kind of returns you're getting.
See what your open rates are, track how people interact with your emails –see what they open and click on, and keep informed about the type of content you can produce to improve future campaigns. You'll also want to track open rates and engagement rates at different times of the day. If you notice an uptick in opens during 3 p.m., for example, you'll know to send your emails out at that time again.
One of the best ways to test what's working, and what isn't, is by using A/B testing. Most email programs for business have an option to do this and make it easy to split up your list into A and B groups.
By making small changes, testing them, and applying what you learn to your other campaigns, you'll be able to slowly improve your campaigns; increasing your open rates, click rates, and conversions as you go.
While segmenting your lists is hard work, if you're going to run email campaigns, it's something that's worth doing. Taking the time to establish segmenting criteria will help you to ensure that your emails reach the best prospects; which, in turn, could help to drastically increase your conversion rates –allowing you to get the most out of your email marketing strategy.
All the best in your efforts!
Have you used email segmentation in your email campaigns? Let me know what you discovered! Which segmentation strategy worked best for you?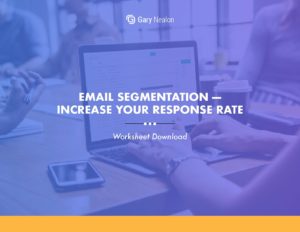 Get our Email Segmentation - Increase Your Response Rate Worksheet delivered right to your inbox.