If you've seen any of the latest iPhone ads, one thing's for sure: Apple is dead serious about user privacy. 
Apple's iOS continues to evolve with each new update, and just last June, the announcement of iOS15 brings with it another set of user-centric privacy updates. 
Apple's current iOS14.5 already makes it difficult for marketers to track consumer behavior on advertising platforms. Set to roll out this fall, iOS15 is about to attack another key area of digital marketing- email marketing. 
Ecommerce owners and advertisers have reason to be concerned. Email has always been considered safe because it's a form of "owned media"- in principle, a company has complete control over the data it collects from its email campaigns. New privacy features on the iOS15 will include "Hide My Email" and "Mail Privacy Protection", which will change the way we measure email campaigns.
With an estimated smartphone market share of 47% in the US, any change Apple makes has a huge impact on industries that use their platform. It might seem stressful to deal with new changes one after another, but to stay on top of the game, it's best to always stay updated and flexible. 
In this article, I'll talk about the latest iOS updates and what it means for ecommerce retailers. I'll also share strategies that you can take now so your ecommerce business continues to scale and thrive through the iOS 14.5 and iOS15 updates. 
Latest iOS Changes that Could Affect Your Marketing Strategy
In a blog post last March, I talked about Apple's iOS14 update and its impact on ecommerce advertising. Apple released their new privacy guidelines called the App Tracking Transparency (ATT), which required iOS apps to ask users for permission and to show a prompt asking if they would opt in to being tracked. 
Apple devices have unique identifiers called Identifier for Advertisers (IDFA), used for ad targeting and measuring the effectiveness of ad campaigns. With the ATT, if users opt out of tracking, their IDFA is blocked and advertisers won't have access to their browsing behavior and preferences. This doesn't mean zero ads for visitors- only general, non-personalized ads.
Analytics firm Flurry has been tracking user opt-in rates since the iOS14.5 update. In its first week of release last April, only 4% of US Apple users allowed tracking. The good news is that the figure has been steadily increasing; the latest data for July shows that 17% of users have allowed tracking. It's not surprising, as customers tend to prefer ads or content that's personalized and relevant to them.
Apple's iOS14 update changed the way Facebook advertising works as well. Before the update, you could add unlimited Facebook pixels to track conversion events. Now, advertisers can only track eight conversion events. And instead of seeing your Facebook ads and page data in real time, Facebook Insights will have a delay of 72 hours. 
For tips on how to prepare and adjust your Facebook ads strategy for Apple's iOS14 update, check out What Apple's iOS 14 Update Might Mean for E-Commerce Advertising 
As if the blow to Facebook advertising and third party data collection isn't enough, iOS15 will have two new features that are going to hurt email marketing. Jaina Mistry, senior manager at Litmus, says that "The upcoming iOS 15 updates and the introduction of Apple's Mail Privacy Protection is a wake-up call for email marketers and a catalyst for change in email marketing. "
We'll take a look at these changes below.
Hide My Email
This new feature allows users to create Apple-generated randomized email addresses to sign up for email offers, instead of using their real email addresses. Users can also delete the new email address after using it once to prevent it from being shared with other networks. This will make it harder to tell if email sign-ups are legitimate or not. It can also cause delivery issues if subscribers change email addresses frequently, which will result in higher bounces.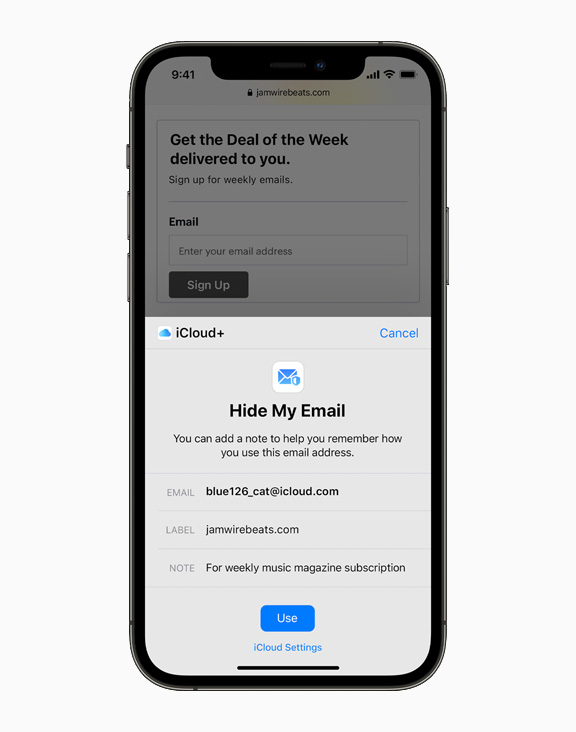 (Source: Apple)
Mail Privacy Protection
Email marketers use invisible tracking pixels on emails to track subscriber open rates. It also reveals subscribers' IP addresses and locations. Apple Mail will soon allow users to block these tracking pixels in the emails they receive. Advertisers won't have the ability to track opens and forwards, and won't have access to a subscriber's physical location. Users will be prompted the first time they launch the app on iOS15.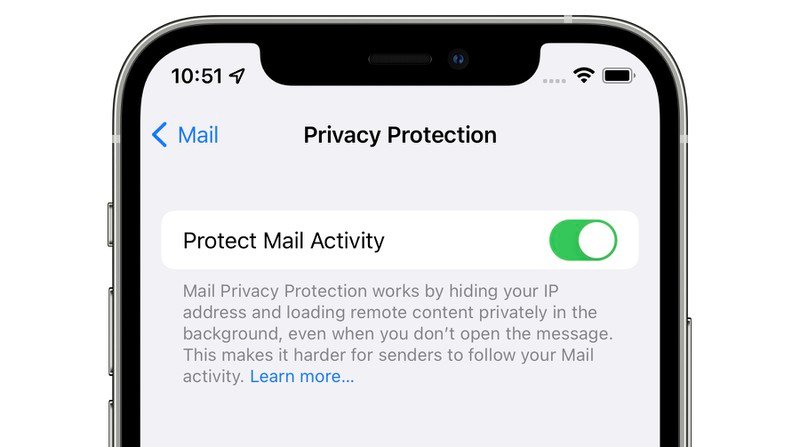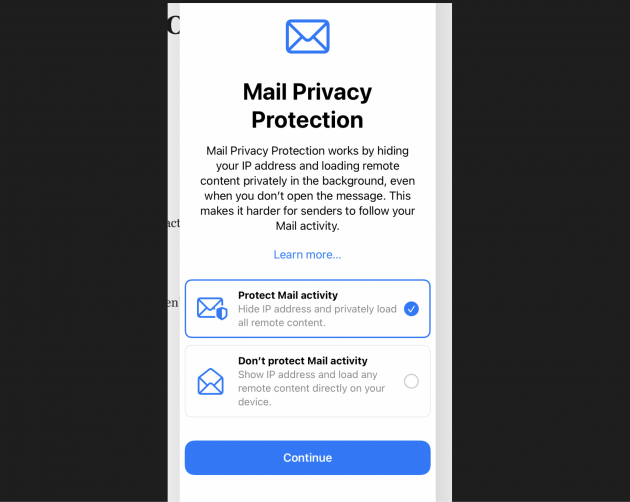 (Source: Inc.com)
What The Latest iOS Changes Mean for Ecommerce Owners and Advertisers
Several things have become extremely valuable for ecommerce retailers in recent weeks. Digital trends and economic trends are giving us opportunities to shift our marketing focus, and it's important to stay updated and knowledgeable if we want to stay one step ahead of the competition.
Retail is on The Rise
Last year, the retail industry was hit hard. Online retailers did much better than their brick-and-mortar counterparts though, as most people had to shop online for their needs. Ecommerce sales increased by 32% over the last quarter of 2020.
In 2021, things are looking up for retail. The National Retail Federation (NRF) forecasts growth between 10.5-13.5% for retail sales for this year: that's $ 4.44 trillion- as the economy accelerates its recovery pace. As things slowly start to shift back to normal and people rush to get a sense of the "old life" back, in-person activities, especially shopping, are some of the things people want to do again. NRF president Matthew Shay says, "The economy and consumer spending have proven to be much more resilient than initially forecasted."
Brick-and-mortar stores are starting to see a resurgence and ecommerce-only businesses such as Warby Parker, Mented Cosmetics, and even Amazon are opening physical retail shops. 
But after a year of online shopping, one thing's for sure: these brick-and-mortar customers are not the same as before. Given the level of personalization, ease, and selection that consumers got used to, brick-and-mortar shops have to live up to these expectations. This can be a golden opportunity for ecommerce businesses looking to scale. 
You already have the know-how and experience of dealing with customers with extremely high expectations, and that can be a great point of differentiation if you decide to expand your business with a brick-and-mortar store.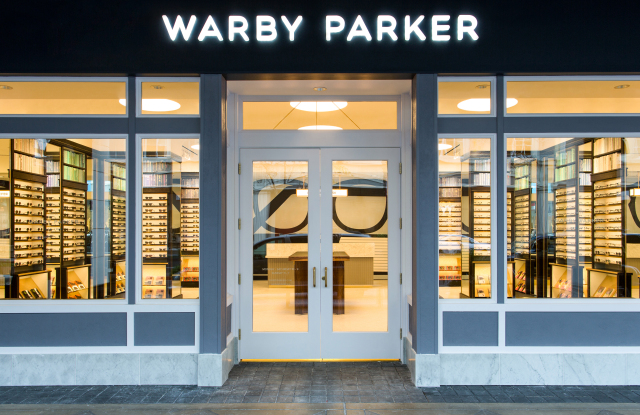 (Source: WWD)
Email Marketing for iOS15
There are still a few months to get ready before iOS15 is released, so take this time to set new benchmarks for measuring the effectiveness of email campaigns. Open rates are a good measure of customer engagement. It's also a useful way to keep "spam traps" off your list, or email addresses that don't belong to a real person. 
As we move away from open rates, other metrics that can be used are click rates, unsubscribes, and spam complaints. For customer engagement and re-engagement rates, you can look at your buyers' shopping habits. Measure buying frequency, recency, and Average Order Value data in relation to your ad campaigns.
Here are other things you can do now to prepare for iOS 15:
A/B Test Different Versions of Email Subject Lines

– Find the best subject lines now so you have a record of which ones work best. 

A/B Test the Content and Copy of your Automated Emails

– Click rates are a measure of how relevant your content is. As this metric becomes more important, one thing you want to make sure of is that your emails resonate with your customers.

Clean Up Your Email List

– Clearing out inactive contacts now before open rate data becomes inaccessible helps you improve your email deliverability.

Segment Your Email List

– Meet your customers where they are on the customer funnel, and segment them accordingly. This allows you to send targeted and personalized offers that resonate with the customer. 
Copywriting as a Secret Weapon
Neil Patel defines copywriting as "content writing with the direct goal of making a sale". For ecommerce owners, great copy will become an extremely critical tool in your marketing strategy. The best copy is enticing enough that it compels someone to take action.
With Apple's privacy changes for email, you want to be sure your copy will do two things: 
Ensure that people will still open your email blasts

Encourage subscribers to add you to their "safe senders" list 
Your email subject lines should be clear, engaging, and answer the needs of your target customers. The content should be relevant enough to draw them to your website and respond to your calls to action.
So how do you write great copy? Copyblogger's Robert Bruce has excellent advice: "Humble yourself and truly serve your audience, listen to their needs and desires, listen to the language they use," he says. "If you listen carefully, your audience can eventually give you everything you need, including much of your copy. Get out of their way."
iOS Apps as a Must-Have for Ecommerce 
Apple is clearly moving towards expanding its advertising business. Companies and brands will be forced to think of ways to get their apps onto people's phones, which is probably part of Apple's plan. This 2021 report from CustomerThink says that right now, 67% of all ecommerce sales worldwide come from mobile devices. Within two years, mobile ecommerce will go up to 73%. 
Apps load faster and provide a better user experience than regular websites. They also have more functionality and access to mobile-native functions than regular websites, even with a mobile-optimized site. Consumers can see more products and add more items to their cart on apps. 
Mobile apps for ecommerce also have a great conversion rate. Apps have a 130% higher rate of conversion, compared to mobile websites. Here are more reasons why apps can be an indispensable tool for your ecommerce strategy:
Apps Drive User Engagement

– Social media integration is possible and sharing content from your app to Instagram or Facebook is quick and easier. 

Apps Offer Better Personalization

– Customer preferences can be saved within the app if users opt in, leading to more personalized content delivery. Push notifications and personalized rewards also give your business more visibility and higher chances of getting your messages to the right customer at the right time. 

Apps As Another Marketing Channel

– You can add interesting and value-added content and features to your app.
Pro Tip: To encourage people to download and use your ecommerce app, give exclusive offers or special discounts for app users. You can mention these on your social media accounts or on your newsletters. Check out this one from Uniqlo, which they featured prominently on their Promotions page: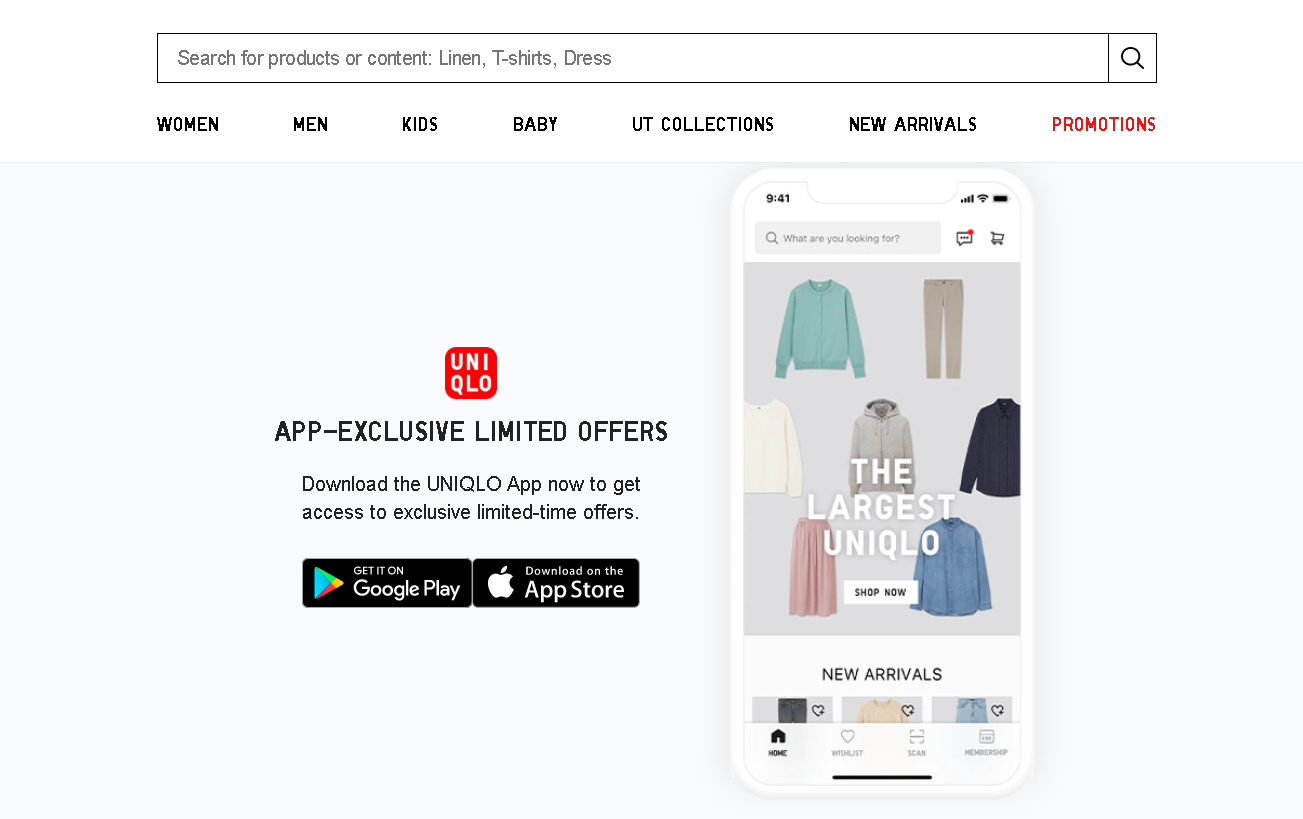 Selling on Marketplaces
If you don't have your products on a marketplace, you could be missing out on extra profits. Online marketplaces are ecommerce sites that sell different products from different sellers. Some of the well-known retail marketplaces are Amazon, eBay, Walmart, Etsy, and Alibaba. Online sellers have been known to increase retail sales by as much as 1,250% just by having listings on marketplaces. With the recent iOS changes, ecommerce entrepreneurs should rethink channel strategy. It's important to be present where the audience is, and the benefit of selling on a marketplace is that these sites already have an extensive customer base.

Create New Markets Instead of Competing in Saturated Ones
All brands, regardless of the business model, need to start thinking in terms of creating markets instead of capturing demand from existing markets.
Venture capitalist Bijan Sabet says, "Creating a beefed-up product and fighting for market share is not always enough."  A great example right now is Shopify. In the last 12 months, instead of talking about their services as a site for ecommerce, they talk about being a platform for people to start and build a business. They've shifted their language from "Commerce" to "Entrepreneurs." This should tell you what category they are in and also helps you think about your own marketing. Creating new markets expands your customer reach, attracts non-users, and gives your company differentiation.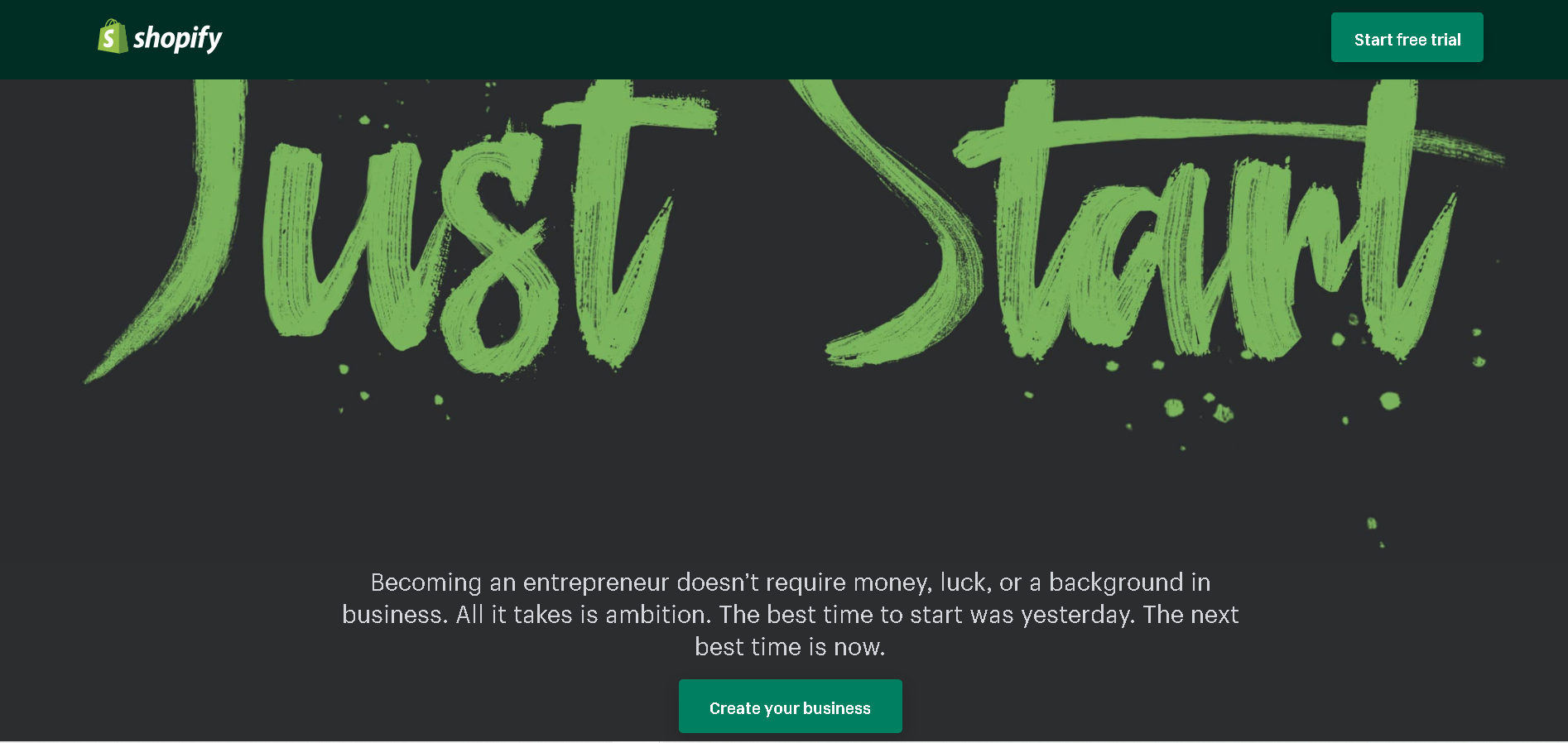 (Source: Shopify)
Collaborations Between Platforms and Publishers
Apple's ATT privacy policy limits the use of third party data, which diminishes personalized ad targeting. This move makes first party data incredibly valuable. A consequence of this is that instead of advertisers becoming heavily dependent on Apple for content and ad distribution, the ATT may end up creating even more "walled gardens", closed ecosystems of data built on a foundation of logged-in users of a platform. No user data goes out of the walled garden. With the end of third party cookies and increasing demand for user privacy, this characteristic is extremely valuable.
Facebook and Google have extensive collections of data. But they don't produce content, so in order to have data on the type of content that users engage with, they need to team up with publishers or content creators. 
Mobiledevmemo's advice for navigating post-ATT is this: "Pair core ad tech infrastructure with content to server dependencies on external ad platforms for revenue growth. This is a content fortress: a collection of first party data (and potentially second-party) content that is supported by owned ad tech infrastructure which minimizes reliance on external sources of new users or data. ".
To establish a strong content fortress, plan your content strategy deliberately. Build a functional ad network and consider cross-promotions or collaborations with other publishers to have access to more first-party data.
User privacy is here to stay, and we might never have the same granularity of marketing data that we had before. We need to think out of the box and look at new ways to measure the effectiveness of ad campaigns. The constantly shifting iOS landscape is pushing ecommerce businesses and advertisers to be more creative and to look at all aspects of our business to see where and how we can innovate.
Do you still need help adjusting your marketing strategy for the latest iOS updates? Reach out now for your FREE 20-minute consultation call. We can help you find the best solutions to scale your ecommerce business.