Blogging can be one of the best, most effective ways to boost your online presence and stand out from the crowd. 
A blog, in many ways, is the cornerstone of a solid online presence. It can help to draw interested prospects in, and can lead people through to the point of conversion. It can highlight how your product or service can solve their problem, showcasing why you're the best solution to their needs. A blog can be a great place to drive ad traffic to, and can be a useful tool for gathering email addresses, helping you to build your all-important first-party data.
If you're still on the fence about starting a business blog and wondering if it could benefit your company, then take a look at these ten statistics that highlight just how valuable blogging can be for your conversion rates, revenue, and long-term business success. 
10 Stats That Prove Blogging Works
There's a reason that most companies and marketers rank blogging as a powerful content marketing tool. Here are a few statistics that showcase how exactly blogging works. And see for yourself some of the benefits of blogging.
(Source: Impact)
Internet users love to read blogs. Creating content that your audience is actually interested in can help you to grow your audience and boost your sales.
Of course, not all content is created equal. Exceptional content is the kind that resonates with your audience, that draws people in and makes them want to read more. It speaks to them directly where they're at in the purchasing process, and ideally, gives them the information they need to go through with their purchases.
Blogs Can Increase Traffic by 434% 
(Source: TechClient)

Traffic on your blog indicates to search engines that your website is worth visiting, and as a result, can help to boost your ranking. Of course, it's not just traffic that matters, you'll also want to ensure that your traffic is relevant, and make sure you're targeting the right audience. More relevant visitors means more sales so create relevant content that your audience will be interested in.
55% of Marketers Cite Blogging as Their Top Priority 
(Source: Hubspot)
Marketers love written content for a reason: it works. It's a central component of advertising and marketing campaigns, and a great way to draw in new traffic. A good blog, with relevant content, can be a great way to help increase relevant traffic, connect with your audience, and boost your conversion rates.
Companies That Blog get 55% More Visitors Than Companies That Don't
(Source: Hubspot)
More blog content can lead to more visitors, according to a study by HubSpot. They also discovered that companies with a blog also boasted 97% more inbound links, and a 434% increase on indexed pages; valuable for boosting your domain authority and ranking in search engine results.
Most Companies Believe Business Blogs Are Beneficial 
(Source: Hubspot)
Some 60% of businesses believe that creating written content and maintaining an active blog has benefited their business. And when a marketing strategy is helping your competitors, it's a great idea to adapt it to fit your needs as well. 
Blogs Are the 5th Most Trusted Source of Information 
(Source: OptinMonster)
Building trust helps convert sales and people are increasingly relying on blogs to provide trustworthy and accurate information. A solid content creation strategy can help to position you as an expert, and ensure that your audience has the information they need to make purchasing decisions.
61% of Americans Have Bought Something Because of a Blog 
(Source: Quick Sprout)
Blogs are instrumental in helping to boost conversion rates. And oftentimes, work as a driving force when people are still in the decision stages of the purchasing journey, and trying to decide which products or services to purchase. 
60% of Consumers Say Blog Posts Are Valuable in the Early Stages of the Buying Process
(Source: Oberlo)
Some 60% of consumers say blog posts are valuable in the early stages of the buying process. For e-commerce stores, or anyone that's selling a product or service, blogs can be a great way to educate prospects, and draw in relevant traffic. Using targeted, long-tail keywords can be a good way to effectively reach this segment of your target audience. 
81% of Marketers Want to Increase Blog Content 
(Source: IsItWP)
When a marketing strategy delivers results, it's no wonder marketers want to increase its use on their website. Since people consult blogs to learn more about topics and guide their decision-making process, marketers are placing increased importance on implementing blogs on websites. Increasing high-quality blog content (and a solid backlink strategy) can also help to boost your website's domain authority, and help your site to rank higher in search. 
 82% of Marketers See a Positive ROI from Blogging 
(Source: TechClient)
Blog articles don't just provide people with resources to share with others, they also are one of the most effective digital marketing strategies in today's business world. Blogs are a cost-effective way to drive sales and the vast majority of marketers regularly see increased ROIs when it comes to written content. 
Tips for Getting Started With Blogging for Business
There were 23 blogs online in 1999. Today, there are more than 500 million. 
Blogging has come a long way in recent years, but these numbers highlight the fact that there's likely a great deal of competition out there already, no matter what niche you're in, and what you're selling.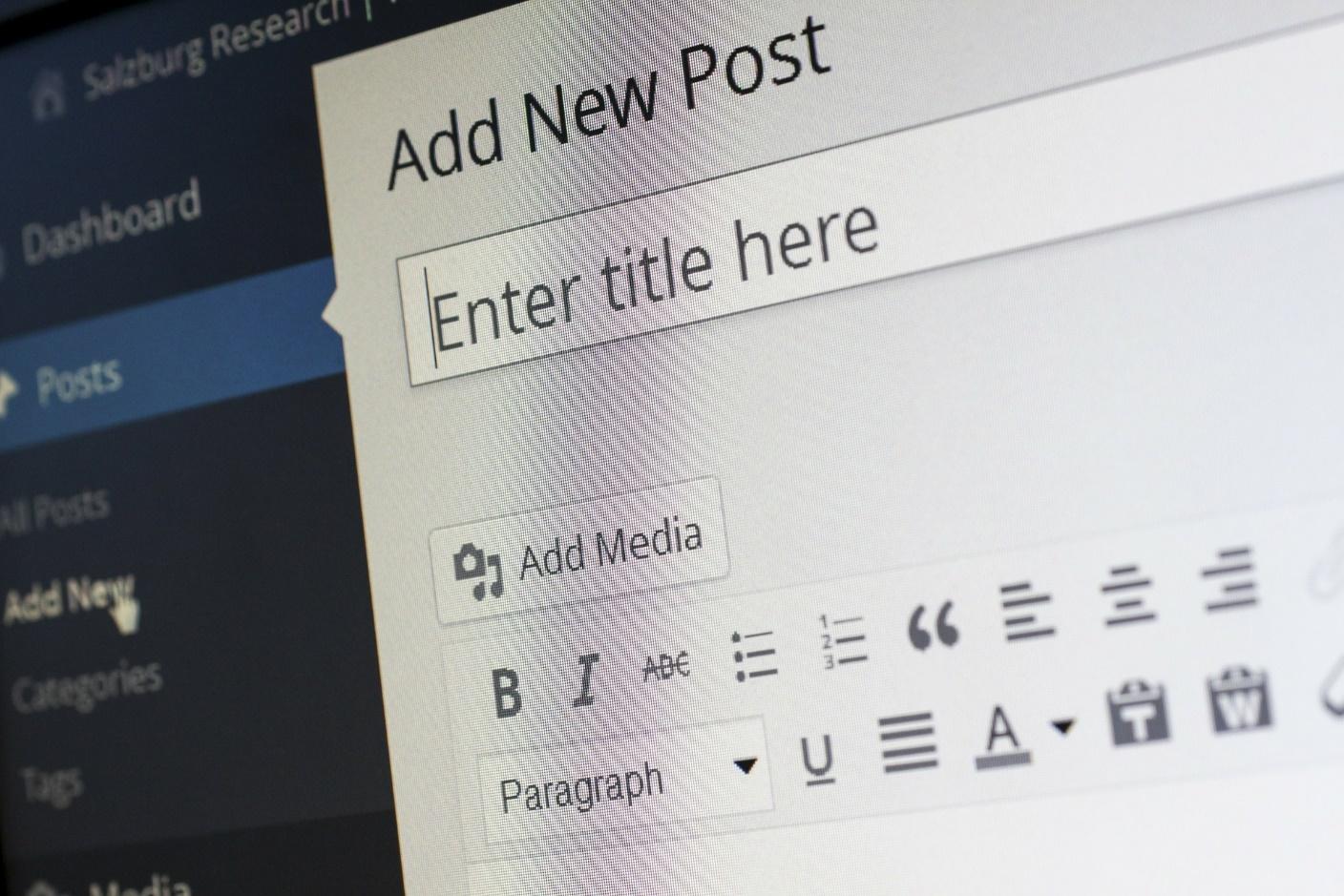 Get our 10 Stats That Prove Blogging Works
delivered right to your inbox.
Blog posts are a terrific way to update your website and boost your brand to a seemingly unlimited audience. But how do you go about crafting the right content for your target market? How can you stand out among a sea of other blogs?
Creating blog posts that generate traffic and sales requires more than just blandly explaining your products or briefly describing why your brand is unique. The best blogs are engaging, and designed with a strategic purpose in mind. For most large companies and even small businesses today, they're the perfect opportunity to address problems that your target audience is facing, and highlight how you're providing the best solution for their needs. It's also a good chance for you to give your company and brand a voice, and help to establish your reputation.
Mastering blogging and content marketing may take some time, but the tips below can give you the perfect foundation to craft powerful and effective written content. 
The background to your company's founding story is a great way for your audience to identify with your brand and company, as well as an effective way to reach your target market. It also introduces your reader to why your company is passionate about your field. People love to read how budding entrepreneurs overcame adversity or finding a solution to a universal problem. 
Sharing your story also inspires the reader. People like to read uplifting content and see that anyone can succeed when they dedicate themselves to achieving a goal. It also gives your business an identity that can help consumers and readers alike feel good about your company and brand. 
With almost all forms of writing, grammar matters, even with blogs. While you may think blogs are less formal than newspaper articles, making sure your posts are free from spelling and grammatical errors is important. Having blog posts filled with mistakes can distract from the message you're trying to share. 
Grammar and spelling mistakes are also distracting. Poor writing can also make people weary of engaging in business with you. Be sure to always double-check your articles before posting them. Run your content through editing software, or a second pair of eyes, and always review it to make sure it flows well and makes sense.
Provide Value and Be Engaging
Make sure your content is informative, helpful, and above all, engaging to your target audience. Keep it interesting, and try to find ways to convey things in an easy-to-understand manner. Blogs are different from other types of writing, and you want to ensure that you break up walls of text with bullet points and vary the formatting. You'll also want to use plenty of images to keep things interesting.
One of the main reasons people read blog posts is to learn more about a topic because they need help understanding or solving a problem. Most products and services have the same goal: improving the lives of consumers. Your product or service should solve a problem, just like your blog posts. Consumers rely on blogs to improve their ability to make a good purchasing decision, so posts like product reviews or list articles, also known as listicles, are great for blogs. Solving a problem also helps you more efficiently reach your target market, who, ideally, is reading your blog because your company offers a solution. 
Create Genuine and Original Content
Making sure that your blog posts are fresh and genuine helps your page stand out from the crowd. Avoid mimicking other blogs or written content. Instead, develop your own signature style that's consistent with your brand. Give your posts some personality, that's what people want to see!
Things You Shouldn't Do When Creating Content
With every list of things that should be done, you can expect a few key points on what you should avoid. In order to ensure you're getting the best out of your blog, here is a list of a few things you should definitely stay far away from.
Keyword Stuffing –

This is an old technique where you're hiding keywords around your website, either as invisible text embedding in the HTML or CSS of the page, or simply over-packing your blog articles with powerful keywords to sway your ranking – in ways that simply don't make sense. Ensure every word adds value to your website. Search engines are smarter now, and people can spot a keyword-stuffed article a mile off. Don't be penalized by search engines for making this mistake!
Avoid Slideshows –

People enjoy a fancy slideshow on their website, but don't realize that beyond looking cool, it offers no value to the SEO of your business. These slideshows often contain little or no content and therefore offer no real value to the message of your brand.
Longform is Ideal –

Stay away from short content if you want to get the rankings! But on the same note, don't add words just to add words. Filler content or sentences that offer no real value to the message of your blog post are a waste of yours and your audience's time. Always look to provide as much value as possible.
Check It Thrice –

Be sure to not only check for grammatical errors throughout your posts but also dead links, and the sources you are linking to. Ensure they are valuable and respectable sources who add to your information and not distract from it with errors or inaccuracies of their own. Don't miss out on those quality links!
Sync Your Content –

Ensure your content adds value to your brand identity. To write blog posts that don't synchronize with the thought leader you are hoping to be in your industry. This will confuse search engines when it comes to search engine optimization, as they can't categorize you for recommendations and rankings. If you're a business focused on business growth, create blog content focused on aligns with that.
As you can see, there are many benefits of blogging! No matter what industry you're in, chances are your company could benefit from a content marketing strategy, one that has an up-to-date, and engaging blog at the center. One of the main goals of blogs is to help drive sales and grow your business, and marketers agree that blogs are a simple – and easy to implement – tool to achieve this. It's an important part of a digital marketing strategy, and one feature you won't want to miss out on.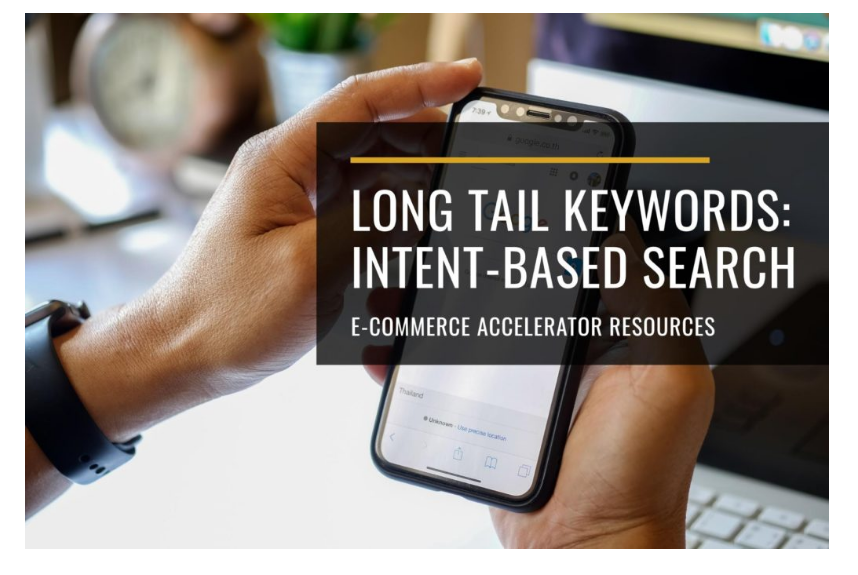 Looking to create content that draws in relevant traffic? Long-tail keywords could be your secret to getting found. Take a look at this article on long-tail keywords and intent-based search.
Get our 10 Stats That Prove Blogging Works
delivered right to your inbox.