If you're in the market for a new phone, you're not going to rush out and buy the first one that catches your attention. (Unless, of course, it's an emergency situation, where you need to get the new iPhone 12!)
If you've thought about buying something lately, there's a good chance you've gone through several stages of thought, research, and consideration first.
Say you're in the market for a new wireless speaker. Before you actually hit the "purchase" button, you'll want to do some research first. You might look at various articles on which type of speaker you might need, how different speakers might meet these needs, and the different price points. 
You may have also looked at online reviews. By the time you finally get around to purchasing your new speaker, you'll know exactly which one will fit all your needs, and how much you should pay for it. 
All of that research may have taken you down through the purchasing process. The more informed you were, the more likely you were to go through with your purchase. 
This is exactly how a content funnel works. They can help to capture your prospect's attention, and lead them on from article to article, increasing their awareness as they go until they have all of the information they need to buy.
It's all about anticipating your customers' needs and customizing their purchasing journey. Ideally, your marketing funnel needs to be set up in a way that meets them at the exact point of their buying journey and takes them on towards a purchase. This will take research and education around your products in order to perfect, but here are some suggestions to get you on your way.
How Do Marketing Funnels Work?
How do funnels work? When it comes to your e-commerce business, you capture potential leads in the large part of the funnel, and as you go down, a few will come out the other side paying customers.
And throughout this journey, your content should be aimed specifically for the stage the potential customer is at. Why? Because it's far more effective. You want to make sure the right information is given at the right time. You want to meet them where they're at. You wouldn't want to show "buy now" ads to a customer who may be at the very beginning of his purchasing journey and doesn't even realize that he needs it.
The great thing about this approach is that it allows you to capture potential leads at different stages of the purchasing journey, and then keep the potential customer on your website until they've gathered the information they need to make their purchase. 
Now, it's important to note that the type of funnel that you create will vary considerably depending on what you're selling, and what stage in the purchasing journey your buyer is in.
If you have a product that's less than $20, is trendy, or is an impulse buy, then you won't need much of a funnel at all. Your buyers will most likely be happy to purchase without needing to conduct extensive research first. However, if you're selling something that requires a higher investment, then you're going to need to do some education around your product first. That's where funnels come in. 
It also depends on where your traffic is coming from. This can give you a good idea about intent, and shows you how much education your prospects will need. Traffic coming from Facebook ads, for example, will usually require more education or details in the funnel, whereas organic traffic or google search traffic won't need as much.
Organic searches like this usually indicate intent, so they won't need as much education on the front end. (Especially if they're using long-tail keywords to find you!)
Taking the time to map out your customer's purchasing journey and implementing content funnels is a great way to boost your sales. You understand their pain-points from the start and know what they need for each part of their buying journey. You connect with them and provide value to them at every step of the way.
Awareness, Consideration, Decision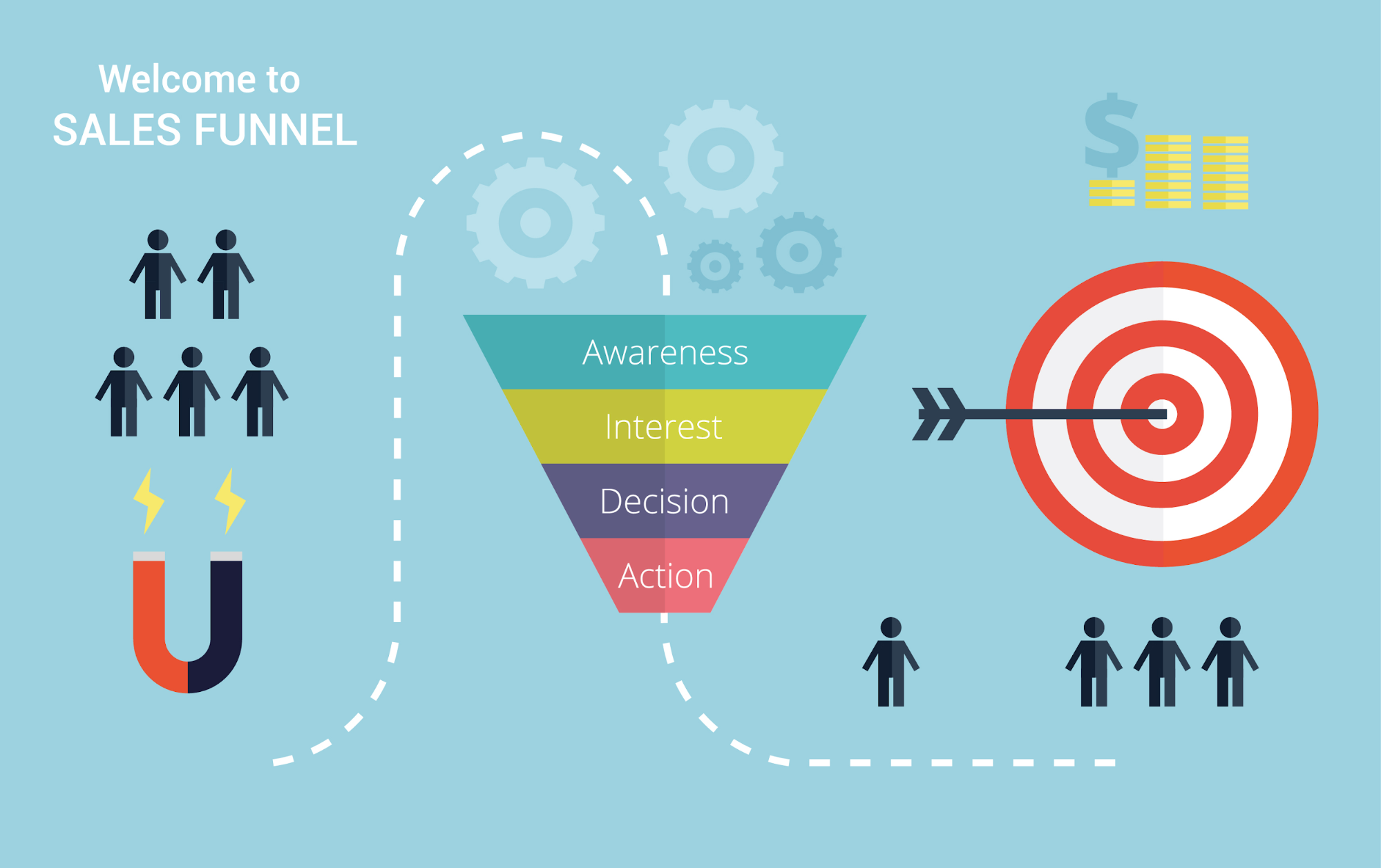 (Source: Shutterstock)
There are three main stages that your potential customers can be in:
Awareness

 – Awareness is at the top of the funnel. This is where you catch the attention of a potential customer. It's how they see what you're offering for the first time through advertisements or a social media post. They may not know that they need a product or service at this point, so your job is to raise awareness of the problem or issue that you provide the solution to. 
Consideration

 – At this stage of the funnel, potential customers know the issue they have and are interested in solving it. They are looking around at different options and comparing them, evaluating each to see how well these meet their needs. 

At this stage, you need to give them some food for thought. Show them how your product will meet their needs and solve their problem perfectly, and how much better their life will be with your product.
Decision

 – At this stage, the buyer has narrowed down their choices and how they will address their need. They are ready to buy and are now debating which vendor to go with. And hopefully, with the right marketing techniques produced at each stage, your business is one of them.

Seventy-four percent of customers

head to Amazon when they are at the decision stage, meaning that if you're selling on the platform, then you're likely targeting prospects who are ready and willing to buy.
With the basics out of the way, it's important to see how you can tailor your content for each stage. You want to make sure your content has a significant impact on the potential customer. 
So, what type of content should you create for each stage? Below is just a small sample, and it can vary depending on your business.
Awareness Stage Content

 – Try asking the questions that someone might want an answer to. For this to work, you'll want to put yourself in your customers' shoes. How can you make them aware of the problem that your product addresses? 
Maybe you're selling BBQs. In this case, you could create some articles that prod a bit into the common issues with most BBQs: "Don't you have it when your BBQ doesn't light?" "How come BBQs are so difficult to clean?"
Take a look at forums, or even run a Google search to see what problems other people are having:
This can give you some great ideas. Then start creating content that delves into these problems a bit more, before sending them on to another stage in the content funnel.

Avoid sounding like a sales pitch because the buyer's only just starting to understand the choices available for them at this stage. You want to focus on helpful, informative content that generates awareness of the problem, so that it drives traffic to your site for people to learn more.  
Consideration Stage Content 

– Once customers know what they want, they'll be looking for information to help them make a decision. Here is where your content can start to touch on how your product, specifically, helps to address a problem or a need.
What questions might they be asking at this stage? What problems are they looking to solve? Using the BBQ example, someone at the consideration stage in the purchasing journey may be typing in things like: "Which BBQ is best for vegetarian food?" "Which BBQ is easy to clean?" And a host of other questions as well.
You want to show the potential customer why the solutions you have are the best fit for them. Show them a comparison between your products for easier selection. You can also create video content to help highlight exactly how your product is the best option for their needs. Your goal at this stage is to create engaging content that solves their problems, while at the same time indicating how your product is the best solution. 
Again, there's no need to be overtly salesy at this stage. The content you're producing should above all be helpful and informative.
Decision Stage Content

 – This is where you make your content shine to the potential customer as they have completed their research and narrowed their choices.




Why should they buy your product? What is the last piece that will get them over the line to choosing you over a competitor? Sometimes an attractive visual of your product or a video that helps better explain it might be the key item that pushes you over your competitors.



This is also where you can step things up by providing discount codes or free delivery. What will they be missing out on if they don't hit that purchase button now? Time-sensitive offers are always welcome here.
You can also use retargeting ads to remind prospective buyers your solutions are still out there. And if they've opted into email, and you can use this communication vehicle to connect with them and give them the information they need to go on to the final stage. 
And while I may not have included it in the list above, I want to add the last piece of advice: don't forget content for a "delight" stage. After a customer has purchased your product or service, continue tailoring content for them and maintain the relationship so they become a repeat customer or choose to recommend you to others.
Breakthrough Advertising
Eugene Schwartz is renowned in the marketing world. His book, Breakthrough Advertising, may have been published in 1966, but it doesn't mean his ideas are outdated, in many ways they're as relevant as ever.
Now that we've gone through a marketing funnel map basics, let's use Schwartz's methods to tailor your content even further by understanding the levels of awareness a potential customer might have. 
Get our Content Funnel Mapping - Worksheet delivered right to your inbox.
Five Stages of Awareness
Eugene divided up the stages of awareness into five categories:
Unaware

– Your potential customer is unaware they might have a problem.

Problem Aware

– The person knows they have an issue they'd like to resolve but are not yet aware of how to go about doing it.

Solution Aware

– The person knows their problem and how to fix it, however, they don't know which solution they want. They may not know about your product or service yet.




 

Product Aware – At this stage, your potential customer knows about your product or service and how it can help solve their problem. However, they aren't convinced that it is the best one for them…yet.
Most Aware

– The person has evaluated all the choices and knows a lot about your products or services. They are close to purchasing but are waiting for the right offer.
For a tangible example, OptimizeSmart demonstrates how content can positively impact the person going through the five stages and deter someone if it's not done correctly.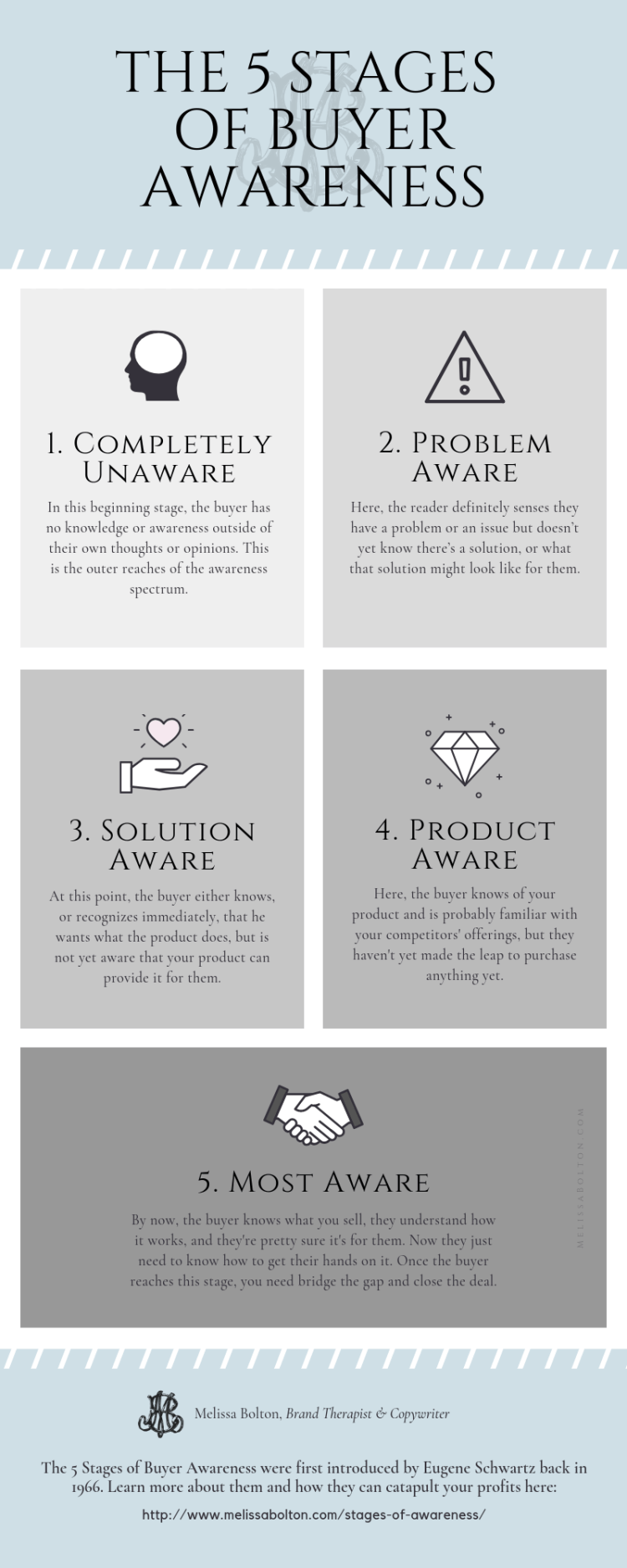 (Source: Melissa Bolton)
Now, let's take a look at what content works best for each stage of awareness.
Unaware Buyers

 – For those who are unaware, the type of content that would work best often has an entertainment value. This could include exciting videos, ads, pieces of news or data, shock and awe information, or demonstrations. 
Problem-Aware Buyers

 – People who are problem-aware need information that gives them hope that there is a solution to their problems. The type of content that would work best are how-to articles, brand case studies, and Q&As.
Solution-Aware Buyers – As solution-aware people know their problem and how to fix it, they need content that will help them choose the best product or service you're offering. They need tips-and-tricks blog posts, walkthroughs, or demos.
Product-Aware Buyers

 – If they are product-aware, potential customers need assurance as to why they need the product 

now. To help them make a decision, have customer testimonials, sales, and discount codes ready.
Most Aware Buyers

 – Most aware buyers know what they want and are close to purchasing, so you need to draw them in with novelty content. This could look like new product announcements and feature releases, or anything to show customers what you've done for them lately.
Content Funnel Tools
Now that you have a good understanding of the content funnel, mapping it out and implementing it, sometimes you need a tool to give you a helping hand or simplify the process for you. Here are some suggestions that will give you a head-start.
Canva
If you aren't using Canva yet, definitely give it a go. You can choose from many templates to easily create the infographics, check-lists, or any other content you need to help customers in their purchasing journey.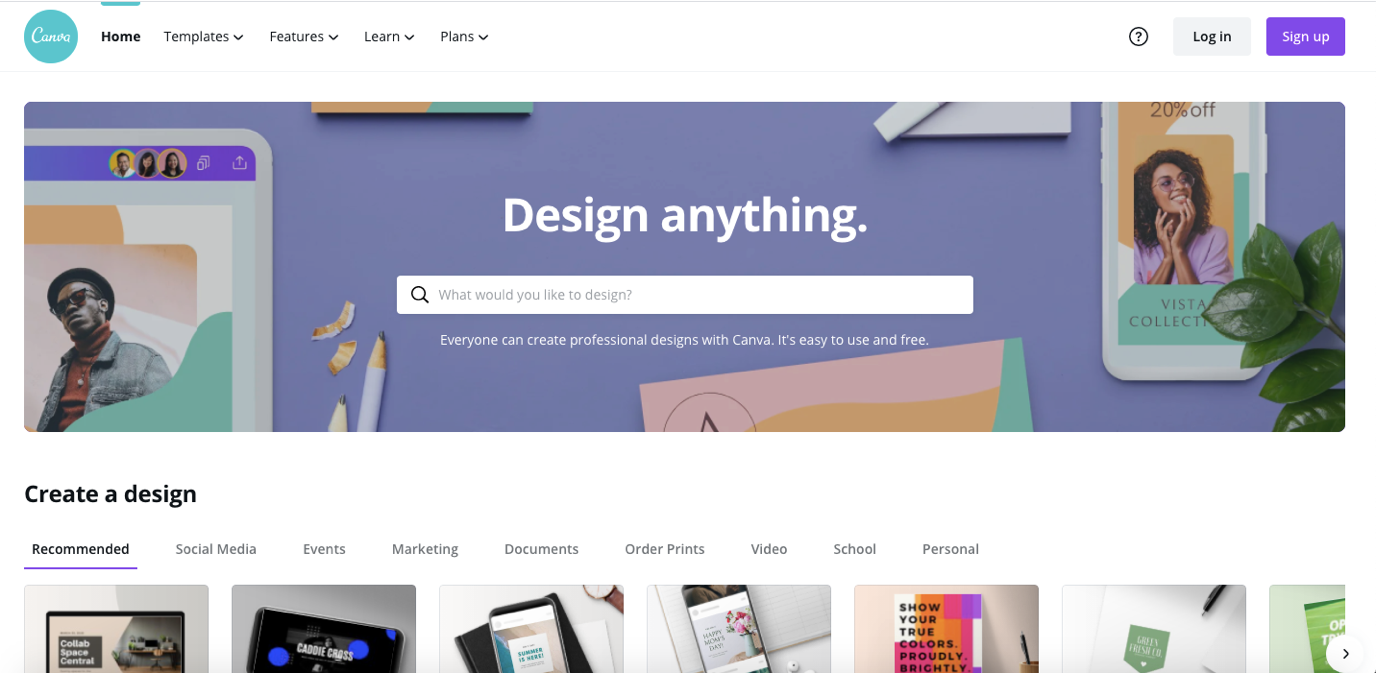 (Source: Canva)
Typeform
If a customer is in the consideration stage and is solution aware, why not try Typeform? Typeform allows you to create quizzes or surveys to help your customer choose the product or service that would represent them best.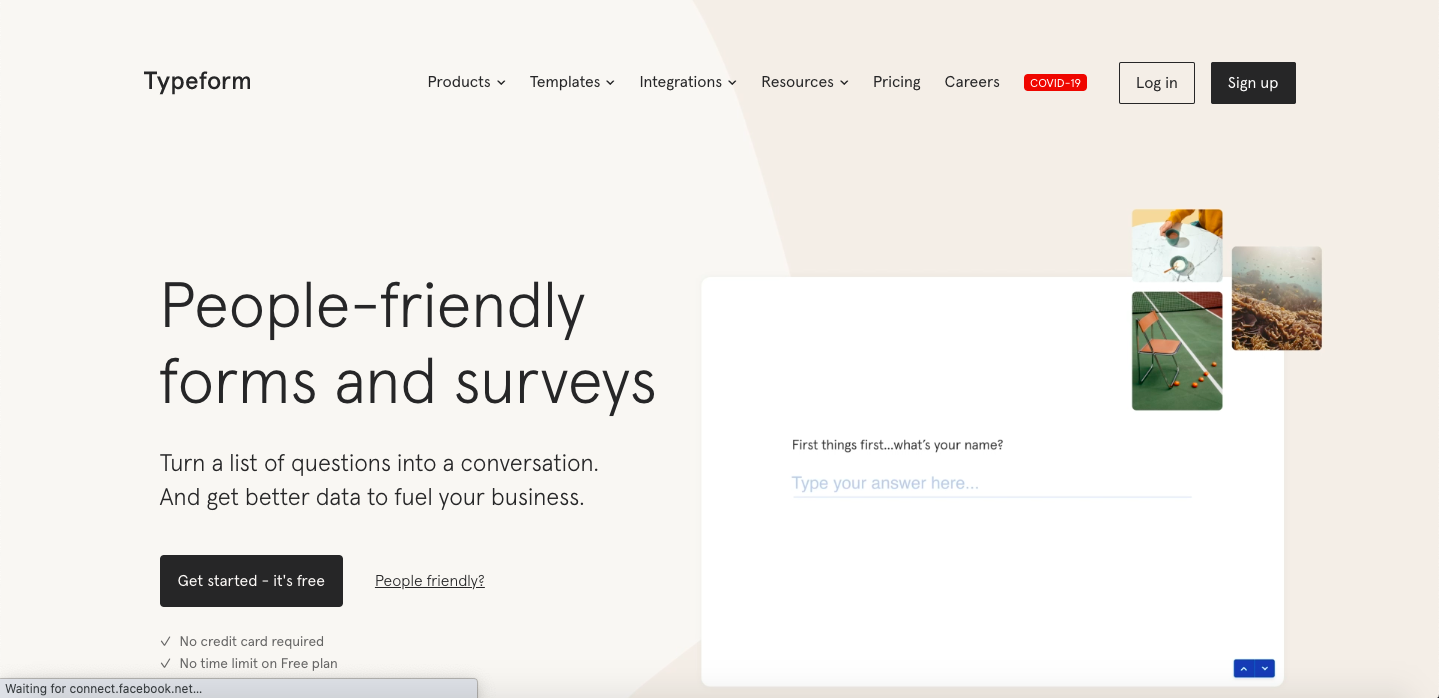 (Source: Typeform)
Trello
If you have your ideas and need a way to organize them and share them with your team, Trello is the way to go. You can easily share content, and the layout makes it easy to stay focused on targeting potential customers. Here's an example content map made in Trello.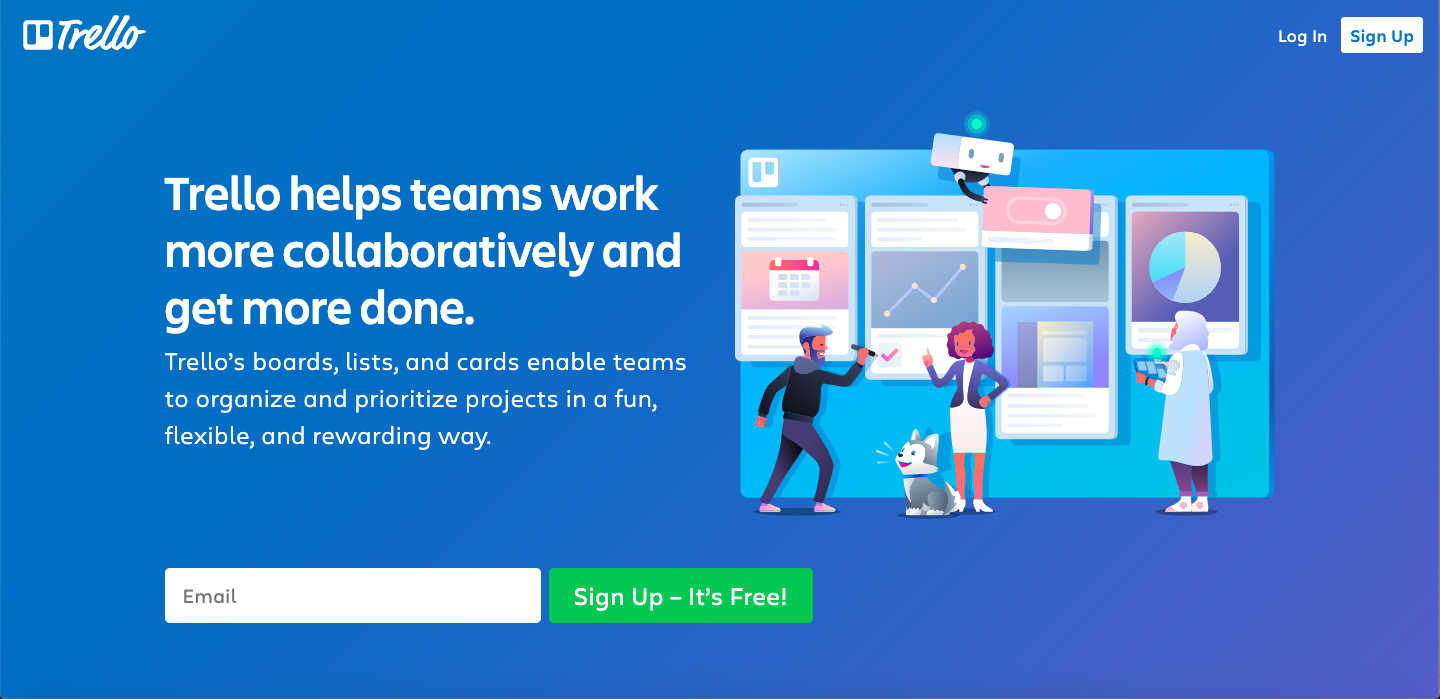 (Source: Trello)
ClickFunnels
You could spend hours trying to make a funnel from scratch; there are many aspects of a customer's journey to think about it. ClickFunnels will make it easy for you to create your own because it gives you the tools and strategies to "market, sell and deliver your products online".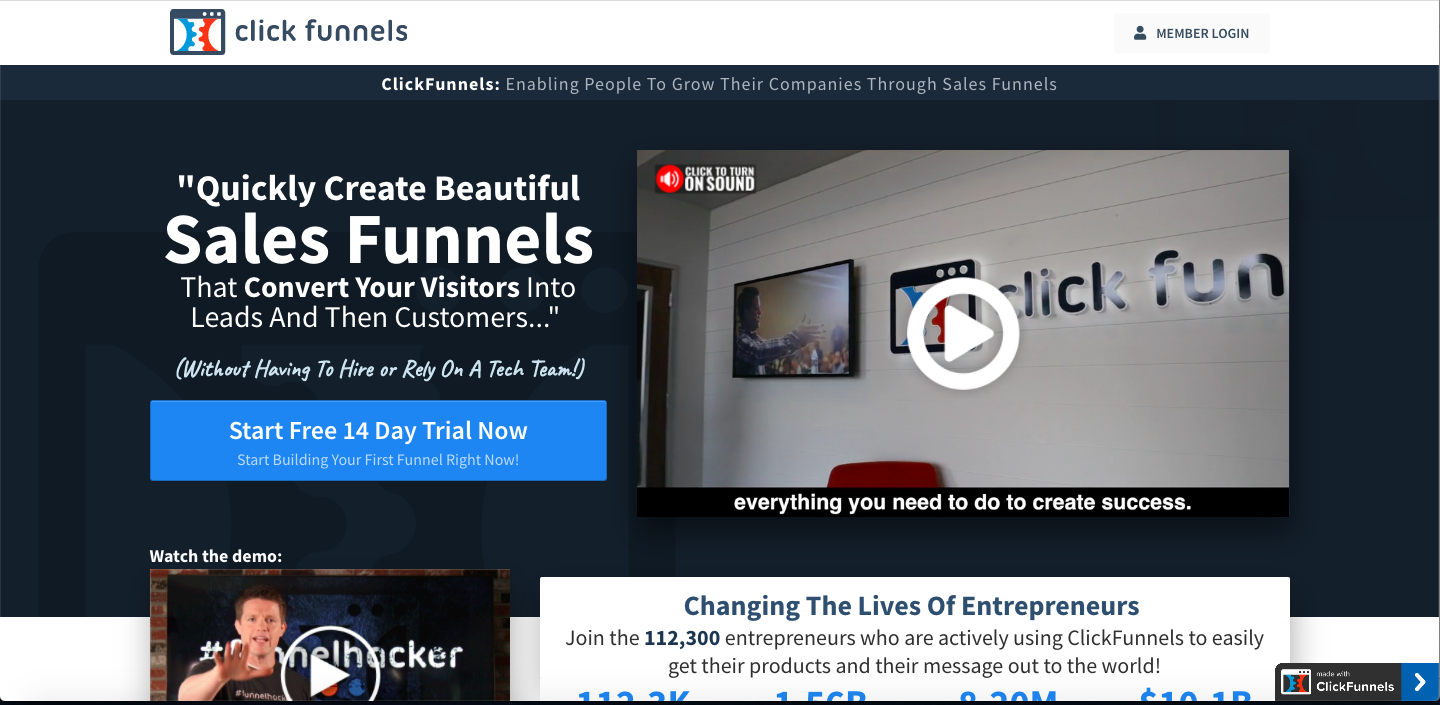 (Source: Clickfunnels)
Consider Hiring a Marketing Professional
Finally, you may also want to consider hiring a marketing expert to get a solid overview of how content funnel marketing works, particularly for your business. The metrics that can give insight as to where in the funnel you might be losing customers and how to retain them. 
A marketing professional can also provide content tips and help level up your current marketing game. If you are considering hiring a marketing expert for your team, I've highlighted how you can hire the right person for your business here.
In this article, we've covered what a marketing funnel is, the types of awareness a potential customer might have, and most importantly, what you can do to shape your content for each stage. Hopefully, by simplifying the process for you, you're able to narrow down yours with greater precision and find out the weak points in the funnel that may need adjusting.
Each business has its own specific versions of marketing funnels, and you need to take the time to carefully understand yours. Whether you go with the traditional marketing funnel that I mentioned, Eugene Schwartz's five stages of awareness, or something different, what matters most is that you have a process that reaches prospects where they're at, and moves them on toward a sale. 
Are you looking to grow your e-commerce business? Reach out for a free 20-minute consultation today and let's find some marketing strategies that you can employ that will help you to scale.
Get our Content Funnel Mapping - Worksheet delivered right to your inbox.