You may have heard about one of the biggest changes in tech that's being made by Apple.
In a show of solidarity with their customer base, and in an effort to prove that they care about privacy and protection, they dropped a bombshell announcement during their 2020 World Wide Developer Conference back in June (2020).
Apple has announced that they will be adding several features in an effort to protect iPhone users' personal information.
One of these features is their new prompt that appears on user's screens, explicitly asking them if they'd like to opt-out of being tracked by a specific app. Apple has also declared that starting this year, they will start removing apps from the App Store that are not in line with their privacy guidelines called App Tracking Transparency (ATT).
This, of course, has some significant implications for anyone who's running ad campaigns; particularly when it comes to Facebook ads, which are tremendously effective thanks largely to the level of data that they use. Since Apple's announcement, Facebook has since warned that these changes could lead to a more than 50% drop in its Audience Network advertising business.
Here's a look at some of the biggest likely implications of Apple's upcoming changes for Facebook Ads:
Facebook Tracking Pixel: As people opt out of tracking, tracking leads, purchases, custom conversions, and more with the Facebook Pixel will now be under-reported.
Retargeting Ads: With retargeting, visitors who view your website on an iOS 14 device won't be able to see your retargeted ad.
Building Audiences: Since there won't be data on website visitors, they won't be able to go into a retargeting or lookalike audience list.
It's also important to note that all advertisers, not just Facebook, will be affected by this update, including Pinterest, LinkedIn, YouTube, and Google.
Keep in mind that these changes are only for people who are using iOS devices when they update to iOS 14. Data tracking will still work on Android devices, older iOS devices, and desktops. Of course, it will also still work for people who choose not to opt-out as well.
Apple's announcement has been sending shockwaves through Facebook, Google, and other advertising platforms that earn their revenue from having access to data on user behavior to customize and deliver personalized ads. But it's not just the ad platforms that are getting worried; for many e-commerce store owners or web-based businesses, serving up relevant ads that target a specific user is a crucial revenue driver. This announcement has left many wondering how they'll be able to reach their audiences effectively.
While it may be unnerving for businesses that rely on tools that use precise user information to monitor ad implementation, the impact could be cushioned. Knowing the full implications of the announcement, and having enough time to implement alternatives is key to minimizing the impact, and keeping your business operating all systems normal once these changes take place.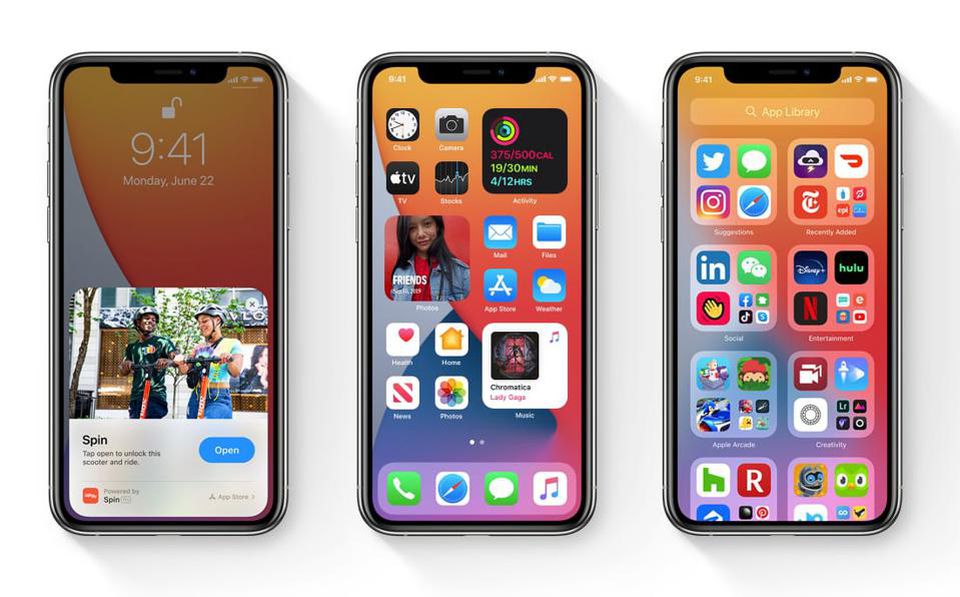 The new look of iOS 14 
Apple's iOS 14 Update
On each Apple product lives something called the Identifier for Advertisers (IDFA). It is a unique identifier that Apple assigns to each device which gives third parties the ability to identify and track users for ad targeting, without revealing too much personal information.
The IDFA is really the only way for advertisers to precisely target users within apps on iOS. Since each individual device corresponds to a single IDFA, ad campaigns can be monitored easily.
The collected data can then be used by advertisers. It gives them information such as what kind of in-app events a user triggers, the times when they interact with a mobile campaign, and if they click an ad.
Android devices also have something similar called Google Advertising ID (GAID) or Android Advertising ID (AAID).
These IDs function in a similar way to cookies, only instead of being tied to a browser, they're connected to a specific device.
As users become more sensitive to privacy concerns, the IDFA has come under fire and has been subject to some complaints.
In reality, users have long had the option to restrict third-party apps' access to their data. This feature has been around since iOS 10, but it was pretty much buried deep in an iPhone's privacy settings.
By activating an option called 'limit ad tracking' (LAT), users won't see targeted ads. Currently, there are roughly 20% of iOS users who cannot be tracked using the IDFA because they have already enabled this.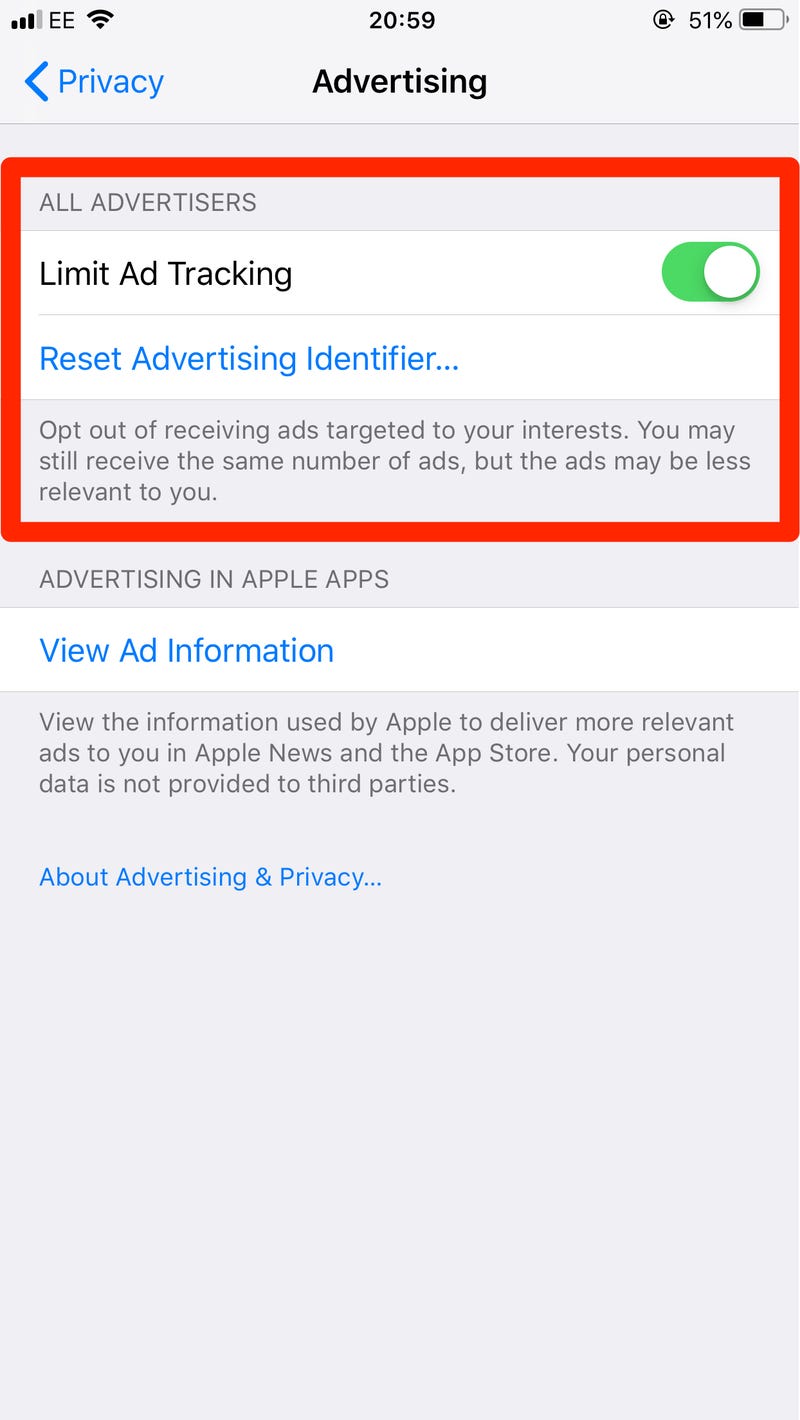 With the roll-out of iOS 14, however, Apple will be pushing this opt-out option front and center.
As soon as an app is downloaded from the App Store, users get a prompt asking if they opt in or opt out of being tracked.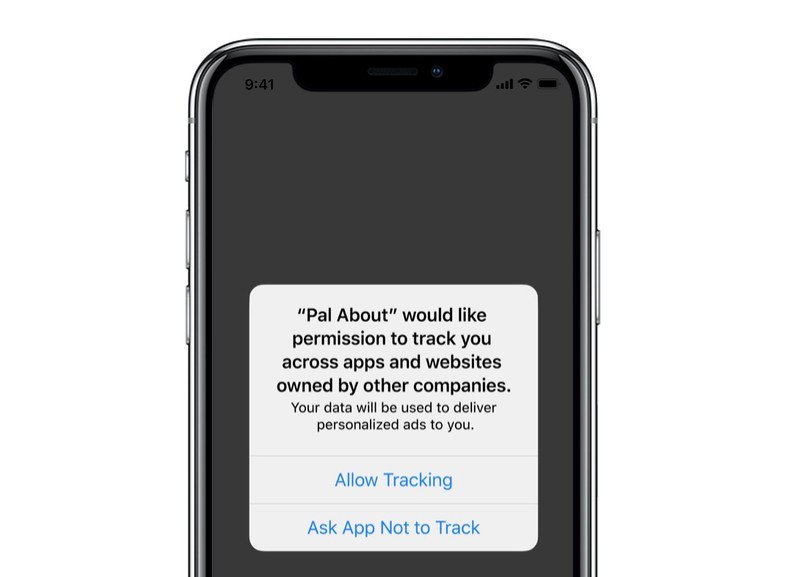 The move impacts both consumers and businesses alike. If users opt-out of being tracked, then there's a chance they will no longer be served ads that are not relevant to them.
And of course, businesses that rely on in-app advertising are the ones who will really be affected. Along with those who use Facebook's Audience Network, which serves ad placements into non-Facebook properties such as in apps and games.
And since the IDFA is a big data source for geotargeting, strategies such as geofencing, which uses user location and data to deliver ads, could also be affected. The extent of iOS 14's impact on geofencing will mainly depend on users and whether they choose to opt-in to use the IDFA.
Of course, for businesses, just waiting to see what will happen isn't always the best strategy. However, there are a number of things that you can do to prepare for the changes and adjust your advertising strategies so that you can still reach your intended audience with relevant ads and messaging.
Get our What Apple's Latest iOS Updates Might Mean for Your Advertising (And Geofencing) - Worksheet delivered right to your inbox.
What E-Commerce  Stores Can Do to Prepare for Apple's iOS 14 Update
To start, you'll want to evaluate your marketing strategy, and take a look at how much you rely on in-app and Facebook Audience Network advertising and determine how much Apple's changes are likely to impact you from a revenue standpoint. You'll also want to start diversifying your advertising and marketing efforts so that you can continue to reach your audience.
Here's a look at some things that you can do to start preparing now.
Adjust Your Facebook Ad Strategy
Apple's changes will impact how Facebook receives and processes conversion events from a number of their tools, including Facebook Pixel. In order to address these changes, they're going to be requesting permission through Apple's App Tracking Transparency (ATT) framework to measure conversions on iOS 14 devices.
Once more people opt-out of tracking on iOS 14 devices, then ad personalization and performance reporting will be limited for app and web conversion events. According to Facebook, one key change will be that you'll be limited to the use of eight conversion events per domain for optimization and reporting.
Verify your domain in Business Manager. This is especially important for businesses with pixels used by multiple Business Managers or personal ad accounts. Verifying your domain also ensures that there will be no immediate or future disruption in your ability to adjust conversion events. Facebook has outlined the steps for domain verification here.
Decide which conversion events you will prioritize. Conversion events will be limited to eight. If you currently use more than eight per domain for optimization or reporting, revise your plan and prioritize accordingly with the new limits.
Prepare for attribution window changes. The 28-day click-through, 28-day view-through, and 7-day view-through attribution windows will no longer be supported. Use the Comparing Windows feature to see how conversions from ads compare across other attribution windows. This allows you to anticipate the impact on reported conversions as a result of upcoming attribution window changes. Facebook also advises updating automated rules that use the 28-day attribution window to avoid unexpected adjustments in spending once the new defaults go into effect.
Maximize First-Party Data
First-party identifiers are data that are already accessible to you. Sourced directly from your customers, it includes email addresses, mobile numbers, sales data, website analytics, and more. Taking a deeper dive using tools like Google Insights or Google Analytics helps you understand and segment your existing audience and customers better, and to make marketing strategies that resonate with them.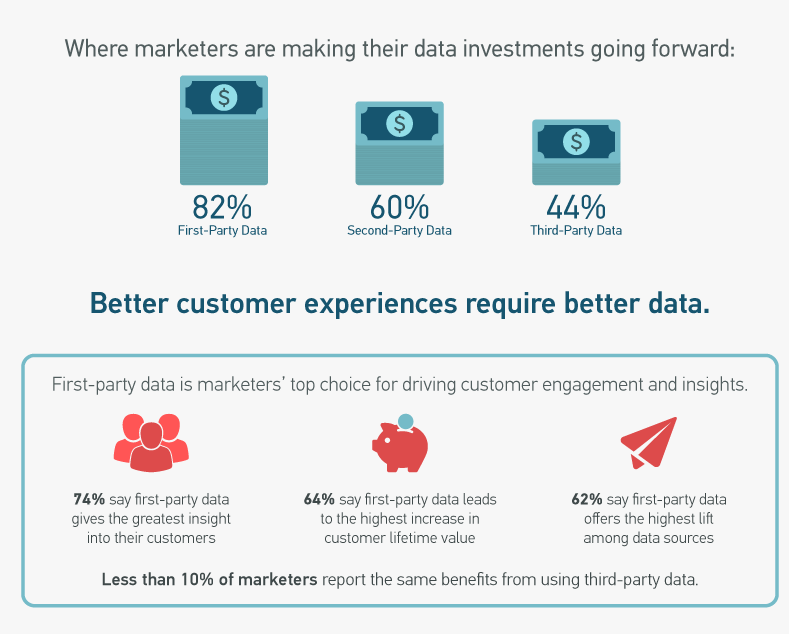 Consider Multi-Channel Marketing
Look into other platforms or ways to reach your market. One great way to "own your audience" is to build email lists. If people share their email addresses with you, it means they are already interested in your products and services and can result in better conversions. 
Another way is to make use of the Custom Audience feature on Facebook, which you can help build your reach. It is a type of audience list that you can create and is made up of information that you've collected from your customers (such as email address, phone number, and address) and provided to Facebook. Since this uses first-party information, it won't be affected by the iOS 14 changes.
Invest in Content and Better Ads
Create marketing messages that highlight your value propositions and offers. Try to elevate and craft the best image you want for your brand, so that people will be able to relate with you and build trust. People are more likely to opt into sharing their data with a company they trust. With creative content, a targeted and relevant advertising strategy, and an understanding of buyer psychology, you will still be able to run effective ad campaigns.
What Does This Mean for Geofencing?
Apple's changes could significantly impact geofencing as well, since it relies on third-party data obtained from tracking.
While geofencing is usually used for brick-and-mortar shops, there are a number of ways that e-commerce stores can use this strategy as well.
If you have an e-commerce business, then adding a location feature to your website can make it easier for your customers to understand things like shipping costs. This data can then be stored by your website business to get a better idea of which locations lead to conversions, and which ones resulted in empty baskets.
Geofencing can also help you to showcase products that are priced more competitively than the competition.
Have you ever heard of the term "showrooming"? Investopedia defines it as "the practice of examining merchandise or products in a store and then buying it online for a lower price." As an e-commerce store, you can use this to your advantage.
People are already aware of the product or service they want but are still looking for other options. As an online business, you most likely have a lower overhead than physical stores, which means you can offer better prices than them.
By setting a geofence around competitors' stores, you can notify visitors that you have better products or deals to offer. This is actually one variation of geofencing called "geo-conquesting." Quiznos has used this strategy successfully. By targeting people who visited competitor's sandwich shops, they were able to redirect customers towards their stores, which was proven through an increase in their coupon redemptions and impressions.
Aside from placing geofences around competitors, Beaconstac, a company that offers geofencing services, says that you can also target other locations such as:
Nearby events and shows
Nearby streets and stores
Shopping centers
Airports
Households in the proximity of your business
Nearby schools and offices
You can definitely think of other places such as amusement parks, recreational areas, or even doctors' clinics. Essentially, choosing places with high wait times will have the most impact, and get people clicking over to your website when they've got nothing else to do.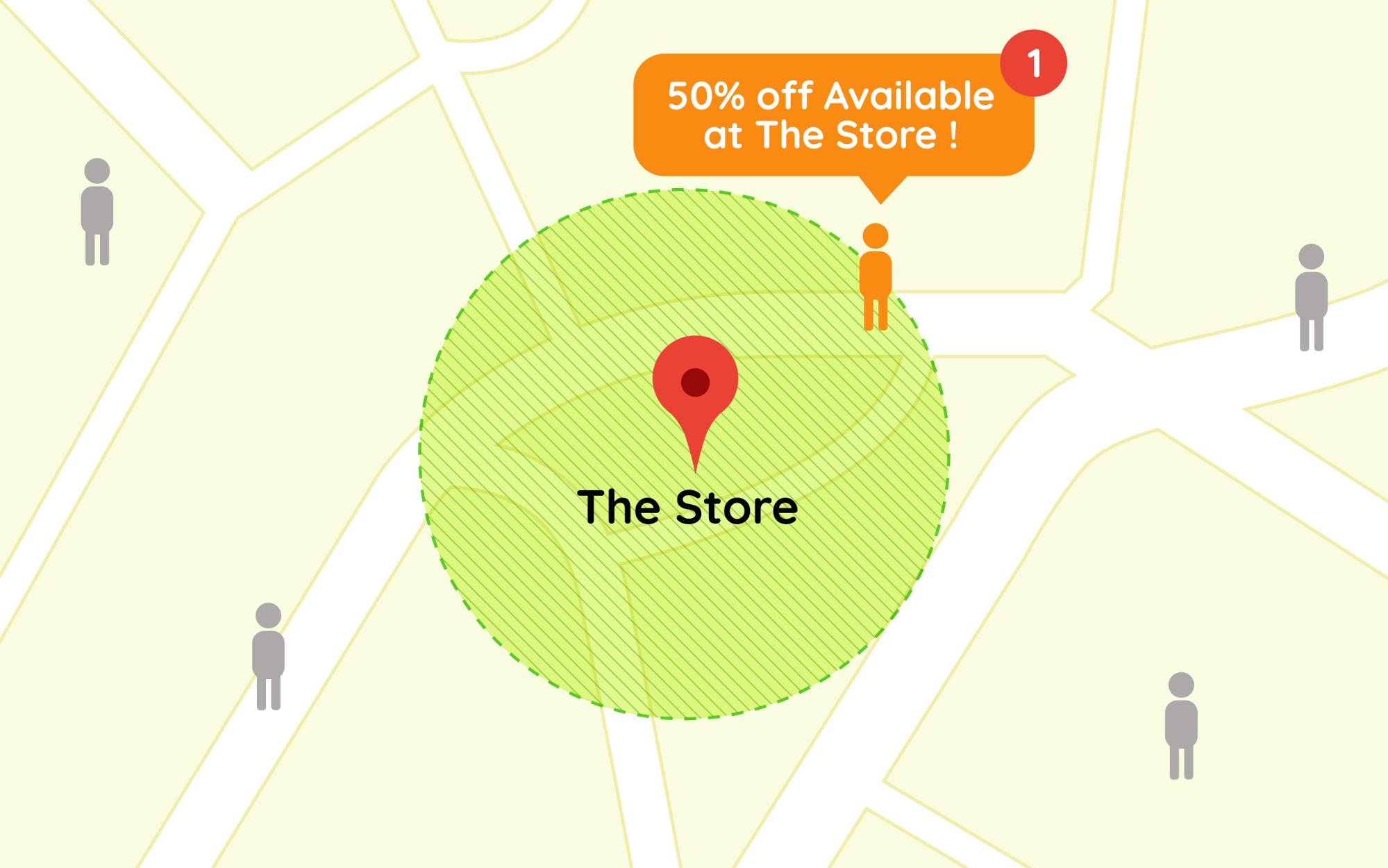 Location and perfect timing are everything. By remembering these two concepts in the delivery of your message, you can offer the right deal at the right time.
One positive note is that despite growing concerns over privacy, Salesforce says that 80% of people surveyed are open to getting location-based alerts from businesses. This means that many people are still likely to opt into sharing their data in exchange for good value on products or services.
Use creative messages to drive your visitors to take action. Consider what you can offer to make your product better than your competitors' and appealing enough to want to make them opt-in.
Giving incentives, sharing rewards, and asking for feedback from customers shows them they are valued. This high level of personalization in the buying journey is a great way to boost sales.
Privacy Concerns: Targeting Your Audience Without Scaring Them Off
Many people are willing to share information like their location in exchange for a more personalized experience or to save money.
In fact, 90% of U.S. smartphone users keep their location enabled and 78% of American internet users are more likely to buy an item when a brand shares relevant and personalized content.
However, making sure that you protect data from your users is important. Sending too many personalized messages or ads can scare your consumer off and make them feel oversaturated by your content, or regret sharing their phone number or email address with you.
This can lead to bans or restrictions on your advertising. Overall, customers don't like to be reminded of how much personalized data you possess. That's why it's important to store this type of private data securely and not disclose it in messages or emails.
If you utilize location-based app notifications, try not to overwhelm users. Make sure that every ad, email, and notification is sharing something relevant with the audience. Fresh and personalized content is an important part of effective geofencing marketing strategies, as is making sure that your website and app are secure.
Ensure that users accept the terms and conditions of sharing their location with you so that they don't feel as if their privacy is at risk. It's a great idea to allow users to select the amount of information they want to share and to control the number of notifications they receive.
Moving Forward
Apple's new rules on privacy do not spell the end of effective advertising. You may have to shift gears and adjust your ad strategies, but at the end of the day there will always be opportunities to reach your audience. With browsers and legislation alike continually marching toward rules and regulations that are designed to protect consumer privacy, now is not a bad time to start making the shift.
It's also worth noting that Facebook and Google are also adapting and innovating their technology around these changes and will likely launch various new tools and solutions for businesses and advertisers in the months ahead as well. First-party data collection will also continue to reign supreme.
This could also be a good opportunity to step up your advertising and marketing efforts in a way that will allow you to forge real connections with people who are genuinely interested in what you're selling. By finding ways to reconnect with your target audience, and creating new marketing and advertising campaigns that are designed to reach them effectively, such as content creation, email, or influencer marketing, you'll be a step ahead when the new changes come into effect.
Preparation and planning are the best way to handle these changes. Make sure your business is ready. Reach out for your FREE consultation today, and let's find some marketing strategies that you can employ to take your business to the next level. 
Get our What Apple's Latest iOS Updates Might Mean for Your Advertising (And Geofencing) - Worksheet delivered right to your inbox.