Marketing experts and industry commentators were back in full swing this week, with plenty to say to help you continue to set a solid foundation for your business in 2022. 
From deep-dives into SERPs, to updated SEO tips, new Twitter updates, how to successfully launch a podcast, and more. There are plenty of great reads in this week's digital marketing tips round-up.
Let's dive in now.
Tackling the subject of SEO this week was marketing expert Mike Murray, who penned several ways to have greater SEO and keyword ranking success on Google this year. This article is one of the more useful SEO advice pieces I have come across recently, as it doesn't brush surface level SEO advice, and instead explores more complicated SEO elements. 
Murray offers several tips that are hot on Google's agenda including page titles and headers, passage indexing, and paying attention to SERP changes. However, a key point that Murray focuses on is Google's Multitasked Unified Model (MUM) update, which is all about search intent.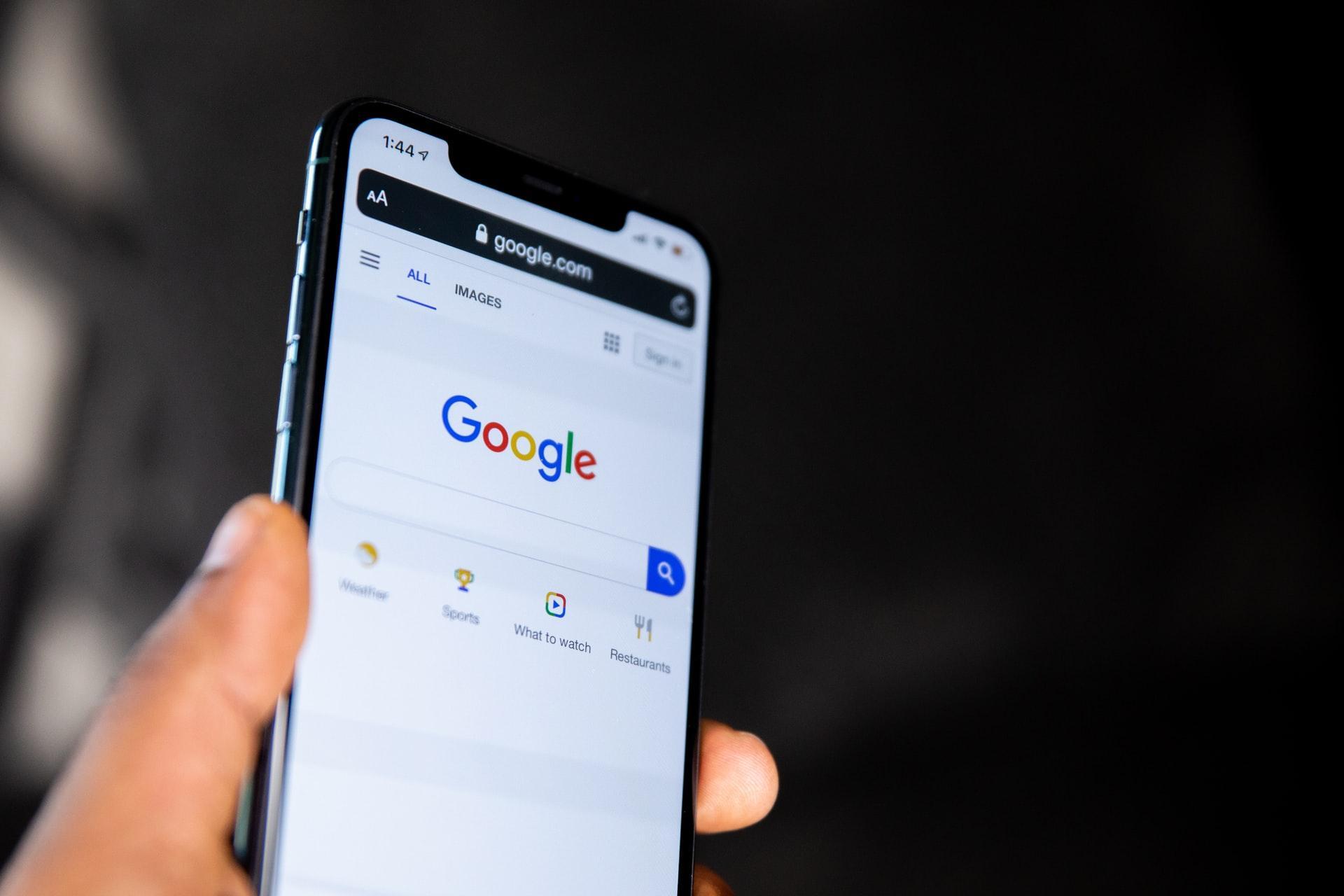 (Source) 
There are many areas Google is focused on right now when it comes to SEO, however the changes that the MUM update has brought is definitely one of the more important. To have a better understanding of what these changes mean, and how to address them, I recommend giving this article a further read. 
Another great read related to SEO this week was by Kristi Hines from Search Engine Journal, who spoke to several different marketing professionals and gathered their advice to help better guide smaller businesses with their SEO strategies. 
One tip in this piece that further emphasizes the importance of Google's focus on search intent this year was from SEO expert Jeff Riddall, who advised small businesses to tap into emerging search trends and optimize their content marketing to suit. Other tips include using relevant keywords, sharing customer stories, using readily available SEO tools to save on time, and a greater focus on planning and analyzing your content.
Reading what leading industry figures and experts have to say is a useful way to gain helpful knowledge and advice when it comes to a subject like SEO, which is changing all the time. This is why this short and snappy article is worth a further read, especially if your business could use an SEO refresher. 
SERPs have been noted by many as something to watch out for with SEO this year. But what exactly are SERPs and why are they so important? Nikolai Boroda covered the vast subject this week on Semrush, which is sure to answer any question you have on the subject while offering some great advice on how to improve your SERP rankings as well. 
Boroda defines SERPs as the pages displayed after a user completes a search query. In fact, that's exactly what SERPs stands for: Search Engine Results Page. But why are they so important? Because the top SERP position, for example, on Google results pages, will always receive more clicks than any other position. As a result, nailing your SEO so your SERPs ranking appears at the top will increase your traffic by a ton, as well as your digital marketing in all aspects. 
Boroda's article is a great guide on SERPs that is fun and very easy to read. If you could benefit from having a higher SERP ranking, I recommend diving into this article.   
Often when new businesses launch on social media, most of their attention is focused solely on content and making sure they have enough. However, one aspect that can often be too easily forgotten is how that content will help to build an audience, or, even better, build an online community. Content marketer Sahail Ashraf covered the subject this week on Business 2 Community with a very handy guide. 
First and foremost, Ashraf lays out the important differences between an audience and an online community. As described by Ashraf, an audience tends to be one sided, where a business simply communicates to its followers. However, an online community is when exchanges between the brand and its followers start to occur, which can bring about many benefits to your business, like enhanced brand loyalty. 
But the catch is you can't build a community without having an audience first. Ashraf offers some advice on this in his article, such as by choosing the right platforms and properly defining your purpose. If you're wanting to transform your audience into more of a community, Ashraf's article is a great place to start. 
Stuck for content inspiration? Content writer Vivek Shankar gave his advice on how to create winning evergreen content this week that is guaranteed to bring about the results you want. 
Although it may seem simple, Shankar's first tip is to tell a story with your content, something that he describes as being talked about all the time by marketers but never put into practice. His second tip is to repurpose old content and give it a new twist.
Some methods to do so could be by turning an old article into a color infographic or short video. Other tips include updating outdated content with a refreshed article or video and considering collaboration tactics, such as with the likes of influencers.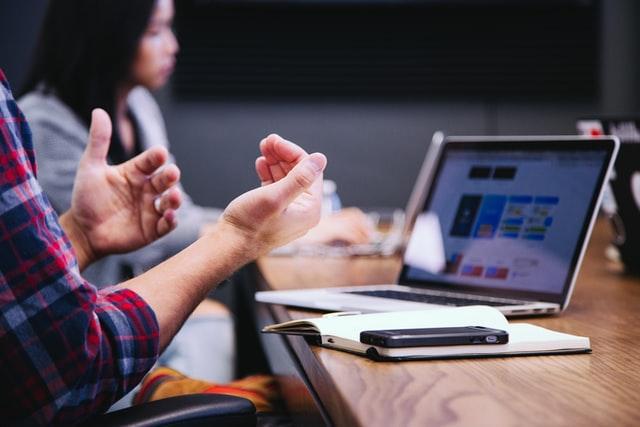 (Source) 
If you're struggling for ideas when it comes to your content right now, or looking to produce more evergreen content, Shakar's article is a great place to help you brainstorm some ideas and get your creativity flowing again. 
Entrepreneurs and start-ups are always pushed for time. Which is why integrating productivity tools into your work can be a real lifesaver. To get your year off to a productive start, marketing expert Ann Smarty gave her advice this week on nine tools to help aid your digital marketing strategies. 
Some of these tools include TextOptimizer which helps with content research and keyword optimization, WebCEO to help you manage your SEO while checking in on competitors, Agorapulse to help with messaging across a range of social media platforms, and Buzzsumo to peer-review ideas and work and form connections with other marketing professionals. 
Time is your biggest asset when it comes to running an efficient business. Simply integrating some of these tools into your business plan is a surefire way to free up some time for what's more important for profit. In this article, you may even find a productivity tool you never knew you needed.
Get our Top 10 Must-Read Ecommerce Marketing Tips of the Week – Twitter Updates, SERPs, Podcasting, and More! - Worksheet delivered right to your inbox.
Hashtags continue to be one of the best ways to have your content seen and found on Instagram. However, knowing what hashtags to use can be the toughest challenge. Lucky for you, Katarzyna Fryc from Brand24 covered the subject this week in great depth. 
Her deep dive into the subject covers absolutely everything you need to know about hashtags, and carefully details seven ways you can find trending hashtags relevant to your brand to increase your reach. Some of these methods include checking Instagram's explore page, following relevant hashtags to discover new tags, following related influencers, and using online AI tools.
After you've found your hashtags, the next step is to know how to use them properly which Kataryna further explains in the article. She also offers some advice on the frequency of use of hashtags, and other general rules of thumb to help you out with your digital strategies when it comes to this social media platform which is ever-evolving and can be overwhelming. 
One of the first big social media platforms to roll out major updates this year is Twitter, which this week introduced a bunch of new features that Matt Southern brilliantly covered on Search Engine Journal.
Perhaps the most significant update is tweet reaction videos. When quoting or resharing a Tweet, users can now use video to respond, which Twitter has coined as a 'Tweet Take'. This feature is a direct copy of TikTok's popular video replies, which Instagram also rolled out recently with its 'Reel Replies'.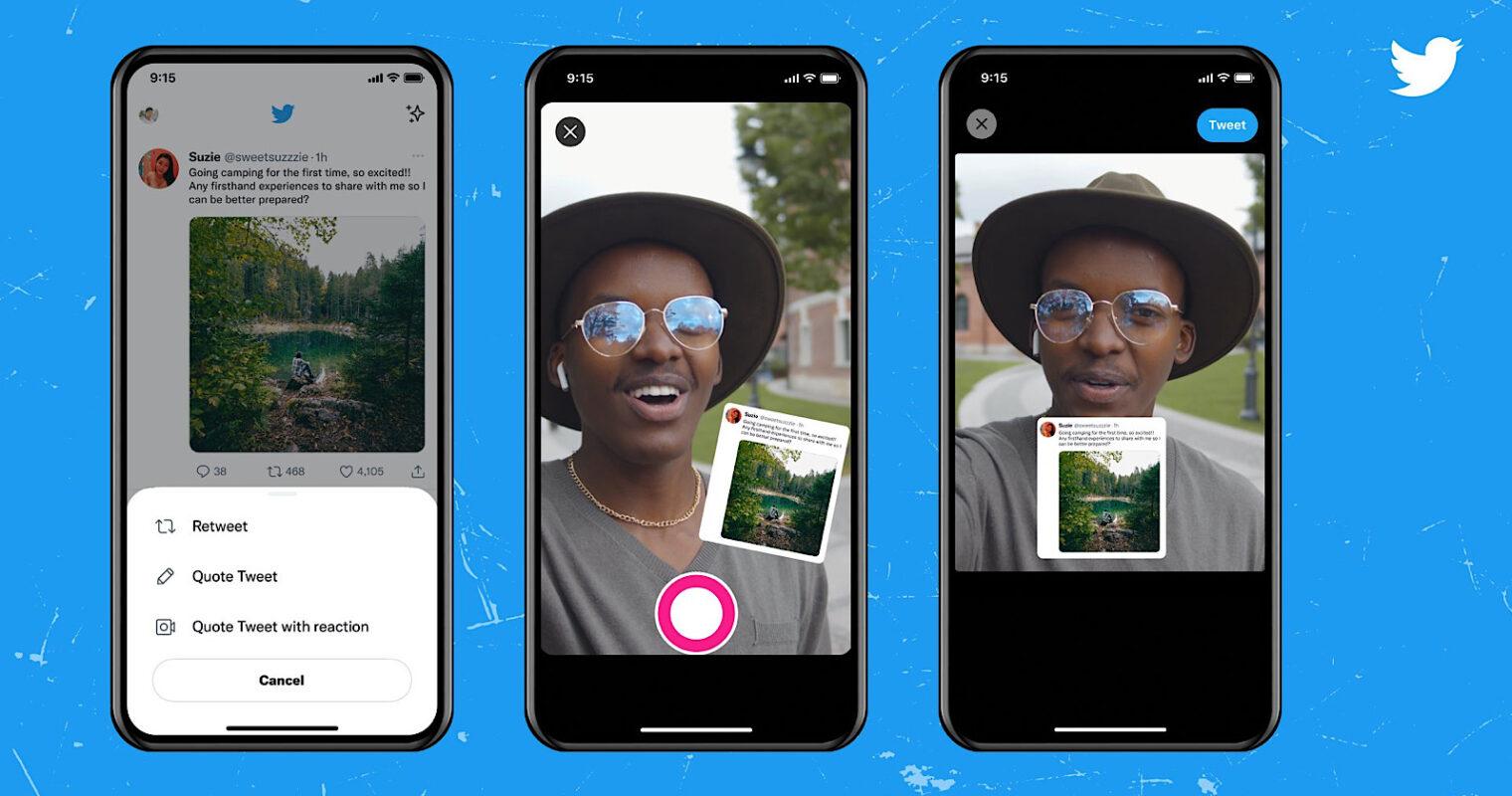 (Source) 
Other updates include a new tweet composer bar and topics tag bar, as well as new methods to share Twitter communities with followers. Twitter continues to be an excellent tool for business reach and connect with your older audience. For more detailed information on each of these updates, check out Southern's article to be sure you're across all the changes. 
Podcasts have grown immensely in popularity over the past few years, with Spotify recently reporting that 25 percent of its listeners use the app to listen to podcasts. As a result, podcasts are being taken up as a method to connect with audiences, instead of blogging, by many businesses, which digital marketer Aidan Sowa covered in his article this week on Entrepreneur. 
In the article, Sowa notes the many benefits that podcasting can bring to your business including a huge increase in traffic, building deeper relationships to improve conversation, and growing your networks. However, what is so particularly great about podcasts today is their ease of accessibility.
Not everyone has time to sit down and read lengthy blog posts to find out the information they need. This is why podcasts have become so popular because you can listen to them almost anywhere and anytime, such as on your commute to work or while exercising.
If podcasting is something you've been considering trying out for your business, this article is a great read to have a better understanding of the benefits of podcasting for business, and how you can get started.
While podcasting is a great way to integrate audio marketing into your rotation of profitable planning, many other methods work just as well. Brand strategist consultant Mikel Fields explored the growing subject of audio content this week and how you can incorporate it into your overall marketing strategy. 
According to Fields, the four most popular methods that have proven to have great traction over the past few years are podcasts, voice search, audiobooks, and audio ads. Fields discusses each of these techniques before then suggesting several ways to put these methods to use.
However, the most important step according to Fields is to determine what your business' greatest need is, which in turn will help you select which audio content method to select.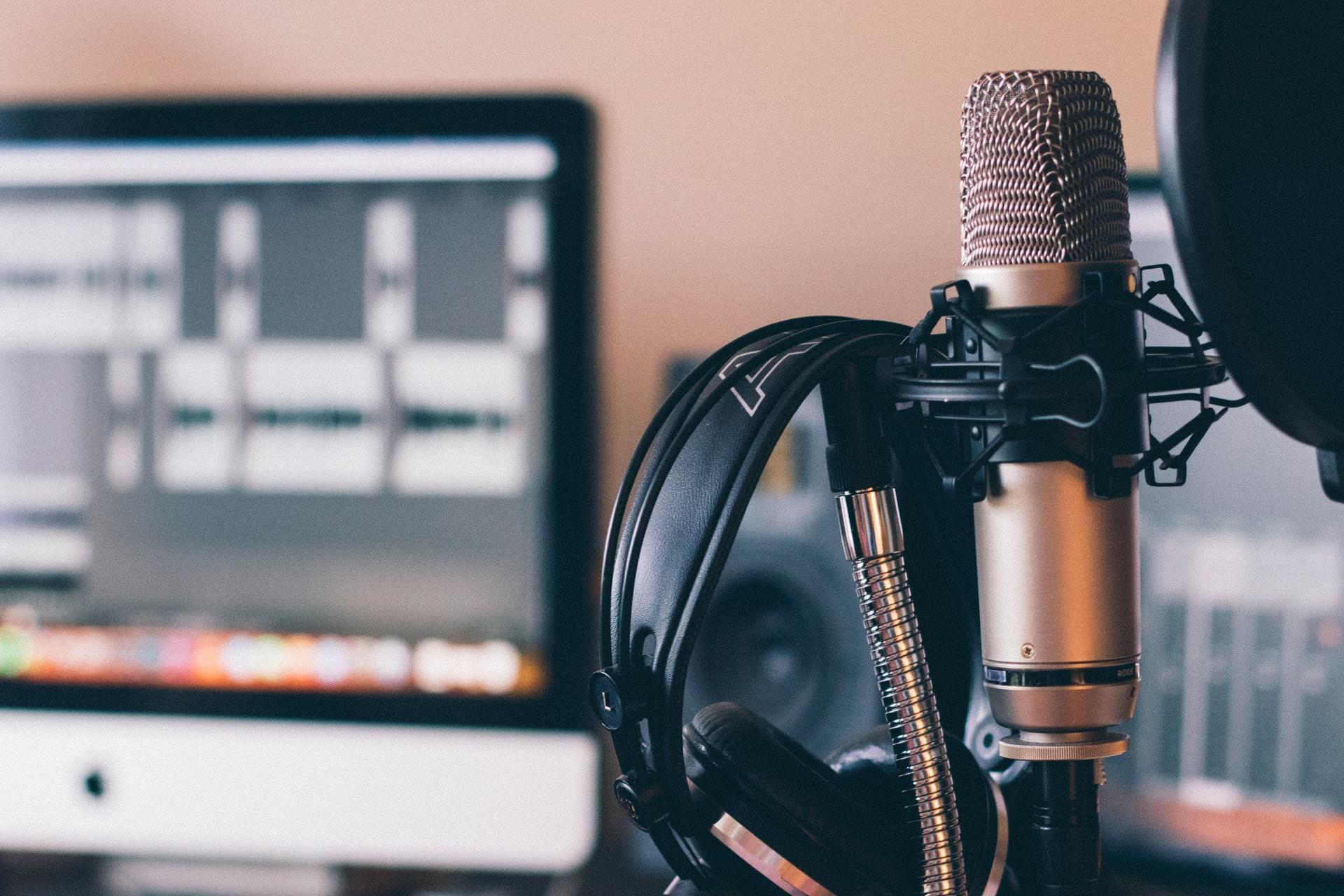 (Source) 
Audio content is growing rapidly, and chances are you are already using it in one way or another without even knowing. If this is an area you think your business could benefit from, I recommend giving Fields rundown a further read.   
This week's reads have covered so many essential topics but I'm sure I must have missed something important along the way. Have you read a valuable ecommerce or marketing article this week? Please share it in the comments below. 
After some more tips to help guide your e-commerce and digital marketing plans? Reach out today for your free consultation. Let's take your business to the next level!
Get our Top 10 Must-Read Ecommerce Marketing Tips of the Week – Twitter Updates, SERPs, Podcasting, and More! - Worksheet delivered right to your inbox.