Video marketing is popular for a reason: because it works. 
Video is a quick and easy way to get your message across to your audience. For e-commerce stores especially, video content matters. Video content gives your audience a careful look at your service or product in the most engaging way possible. Video is eye-catching, entertaining, and visual and can be a great way to hold your audience's attention and even convert leads. In fact, having a video on your landing page can increase your conversion rate by up to 80%. 
Video enhances everything from email to social media pages to website landing pages and it's a great way to create eye-catching campaigns. With so many available options for video marketing, especially with platforms like TikTok or Instagram, it's easier than ever to get your business into your audience's minds. In this guide, I'll uncover a few more benefits of video marketing and take a look at some video ads that work. Read on to see why you'll want to get started with video and use it in your marketing.
Benefits of Video Marketing
Video can help to boost any marketing strategy. Just take a look:
By 2022 video's expected to comprise up to 82% of all consumer web traffic on the internet.  Video users enjoy 41% more web traffic from search than non-users, according to research from Aberdeen Group.
Some 64% of customers are more likely to buy a product online after seeing the video of that product. A whopping 90% of customers say that product video helps them make buying decisions, and 64% say that watching a video makes them more likely to buy.
Marketers who use video are growing company revenue 49% faster year-over-year than those who don't, according to research from Aberdeen Group.
Help You Rank Higher in Search
Video can help improve your SEO as well. Embedding a video into a page or blog post nearly triples the average number of linking domains, according to research from Moz.
Videos can rock your email strategy. Adding video to email can boost click rates by up to 300%. Just using the word video in an email subject line boosts open rates by 19%, click-through rates by 65%, and reduces unsubscribes by 26%.
Video on social generates some 1,200% more shares than text and images combined. Some 83% of consumers say they would consider sharing video they enjoy with their friends.
Making Marketing Videos
Believe it or not, it's not too difficult to produce good, basic videos. Your products or services, presentations, or tutorials all have a story that's waiting to be told. A story at the center of your advertising makes your marketing authentic and personable. People want to see themselves in the video that you are sharing, and when they do, they're more likely to share that story with someone else. 
What Type of Videos Should I Create?
From whiteboard videos that educate your prospects to behind-the-scenes videos that give customers a glimpse of what happens in your business to live streaming video sessions, there are a number of different options that you can go with when creating video. Other good videos include testimonials, "our story" videos that highlight your business' origins, and tutorials.
You don't need to invest in an expensive camera to get quality video content for your business. Phones today are optimized for high-quality videos. It also goes without saying that applications are now so advanced that video editing can be done directly from your phone as well.
Here are some tips to help you get started creating videos: 
Narrowing down the audience for this content is just as important as any other marketing media. Before you start creating your video, make sure you've narrowed down who that customer is, and why they'll want to see this video.
Next up, where is your video going? There's a big difference between video that you'll be sharing on Facebook and a video that's taking center stage on your website. Context matters, so make sure you're clear on the purpose of the video: to generate interest, lead to conversions, spark a discussion, or something else altogether before you start.
Consider breaking your video projects into multiple stories. Purposefully design messages you want to deliver both to existing customers and to new ones. Have each piece of media tell a tale, and have your service or product woven into this story. Even if you simply take a video of a member of your staff doing their job, it will benefit from directing the action with your story in mind. 
It is not simply about writing one script at a time. You are drafting numerous short stories that make your business fun and interactive, informative, and entertaining. Create heroes and drama, especially as life is full of both. Use emotion as a selling point for your piece. Remember that positive emotions have a greater impact on your audience and that the end goal of the emotion should be action that leads viewers to want your product or service. 
Your team needs to be on board to enhance your video marketing. They are the heroes you'll be asking to help produce the rich stream of content and they'll have hundreds of ideas once they understand the value of this content format.
Going live is another great option. LinkedIn Live, for example, can be a great opportunity to draw in an interested audience. These videos tend to get more engagement and more comments too.
Another option is to hire an animator and have your video feature cartoons or digitally rendered images, but it's important to note that fact sells better than fiction.
Video Software
Beyond just editing, there are a number of other video software tools available to you as well. Whether you are looking to perfect your media or edit your media, there are a range of options at your fingertips.
Here are some popular options:
CyberLink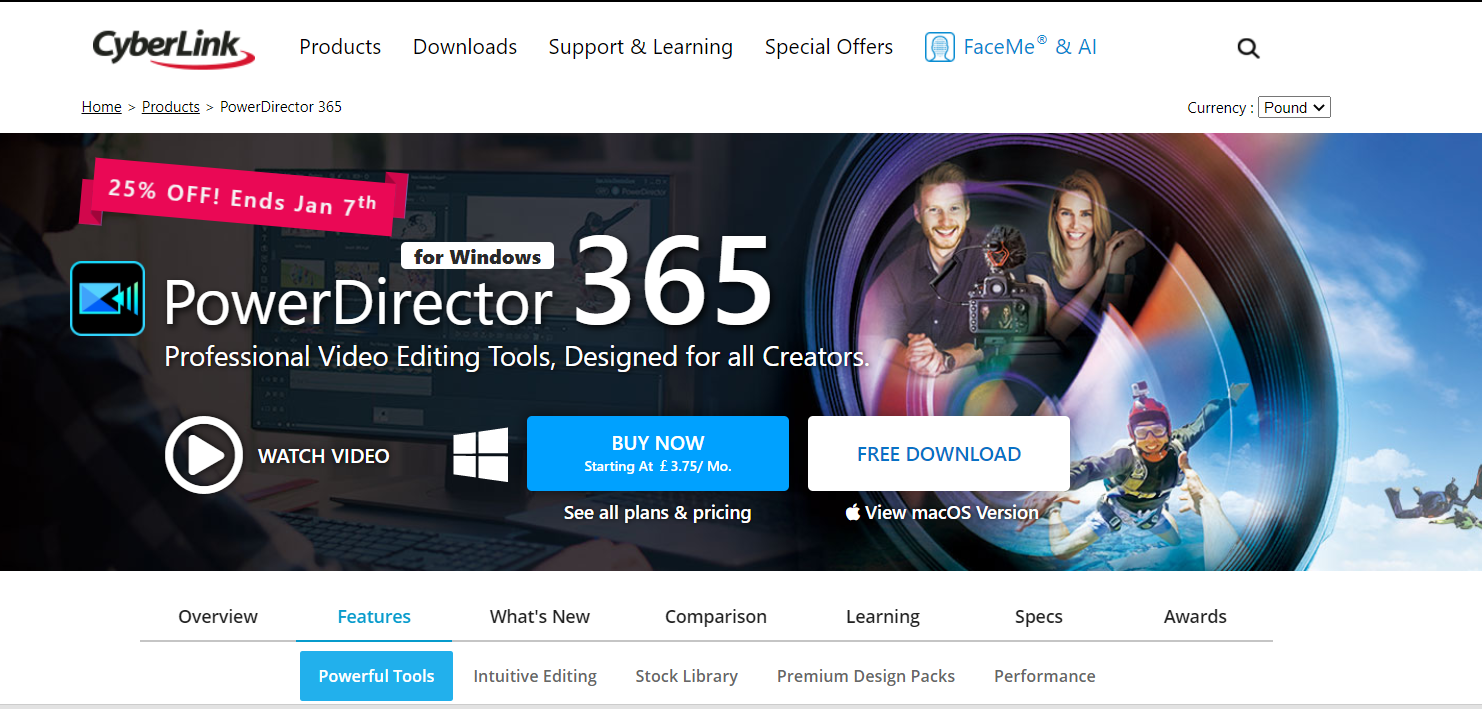 (Source: CyberLink)
With CyberLink, you'll notice a range of powerful capabilities, a low cost of entry, and a full-service offer. Designed with all content creator levels in mind, CyberLink is an easy tool that allows you to work seamlessly on editing your footage.
Viewbix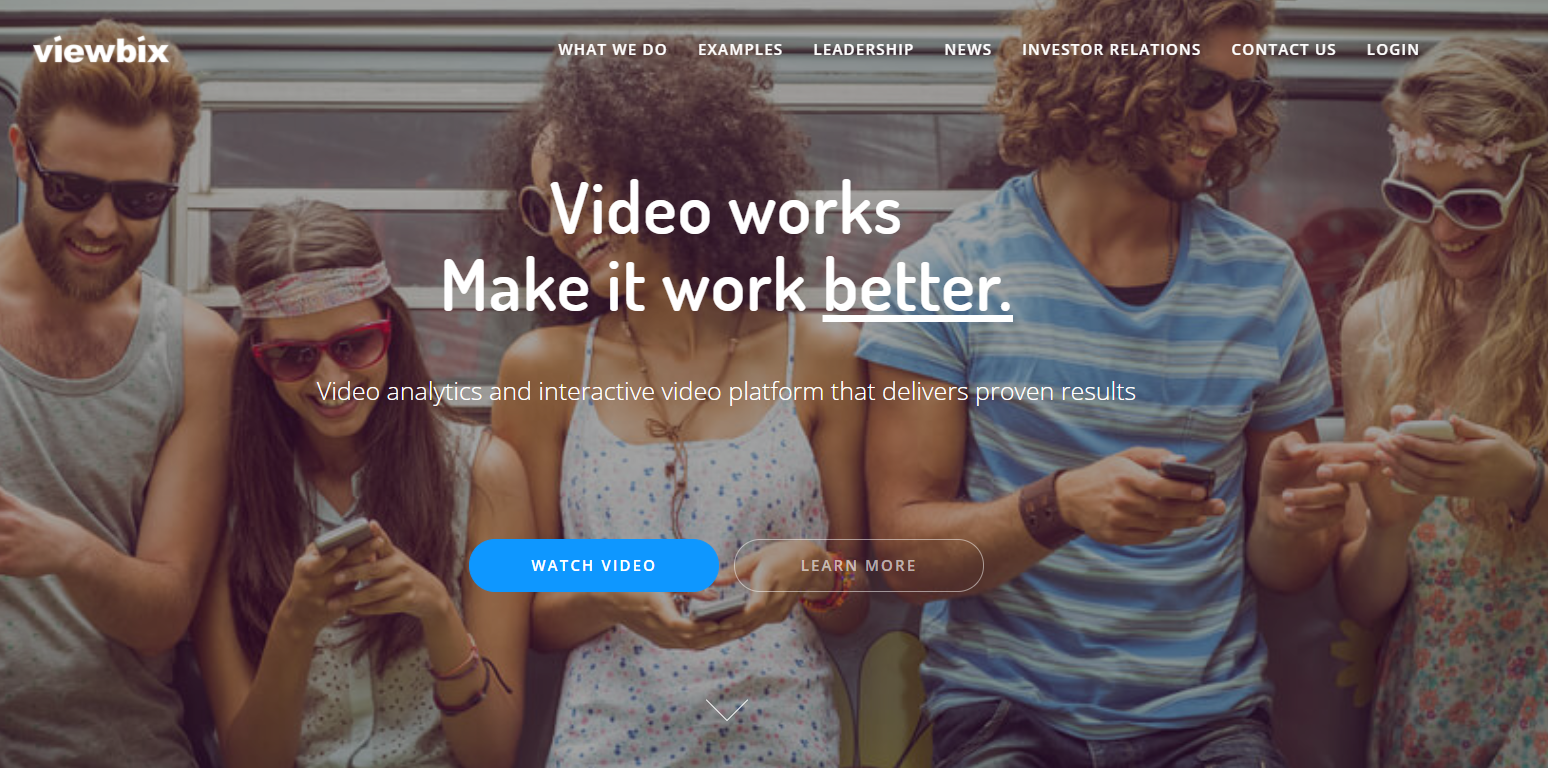 (Source: Viewbix)
Viewbix
is a video analytics platform, allowing you to understand how and where your audience is viewing your video content and much more. Their tagline is, "Video works, make it work better." 
Wideo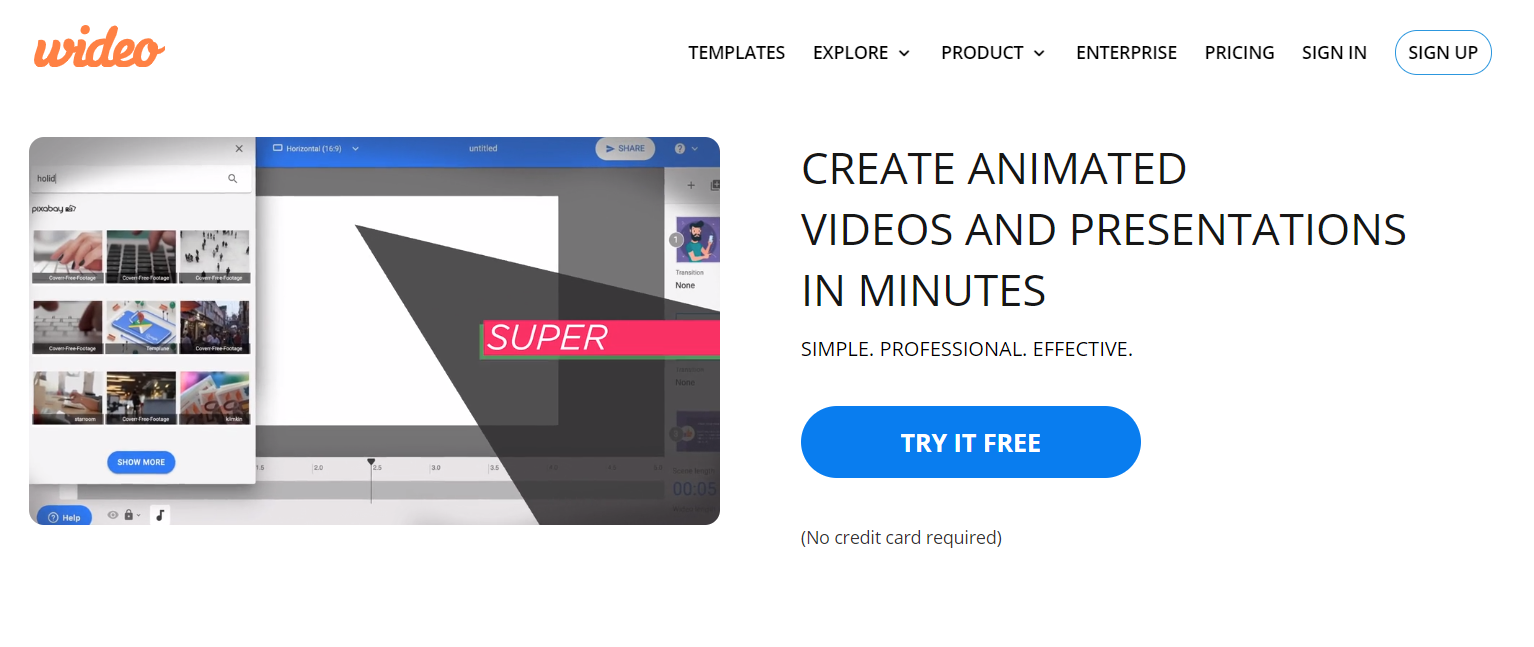 (Source: Wideo)
If you don't have the tools or time to invest in a grand video campaign, Wideo makes it easy for you. Helping you create content in mere minutes and with the quality that you want tied to your company name, Wideo wants to simplify your video-making process. If you're looking to upgrade a present video with some text, this is also a useful tool for you to use. 
Slide.ly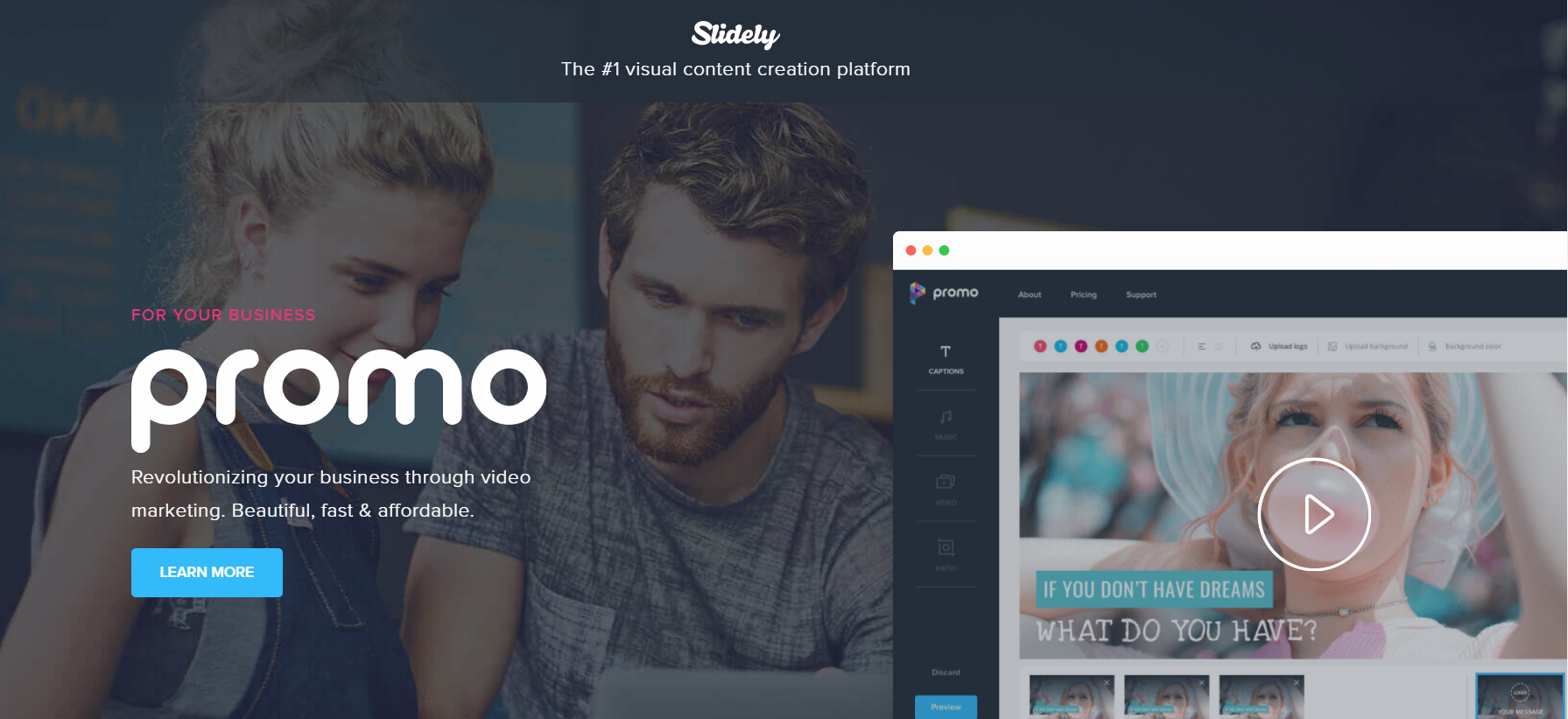 (Image from Slide.ly)
Slide.ly allows you to use your photos and video and turn them into dynamic and engaging presentations. For some businesses, this slide-enhancement package adds valuable tools to your video content creation. 
Brands Using Video Marketing Effectively
One of the best places to spot brands that are doing their video marketing in all the right ways is on Facebook – check out their ad library for tons of great ideas. 
Here are a few brands that stand out, and what they did well:
Get our What Video Can Do for Your Marketing Strategy - Worksheet delivered right to your inbox.
Klarna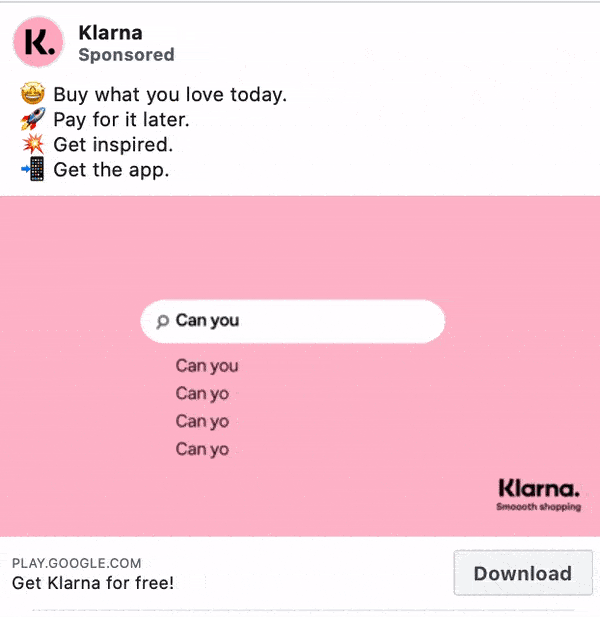 (Source)
Klarna is an easy-to-use payment system and its goal is to simplify shopping for you. It makes sense that they would choose to make their video advertisement in a way that looks like a search bar. It's not flashy, but you can't help but read it as the autocomplete feature really catches your eye. All in all a good use of video, and highlights the fact that you don't need to be showy to be effective.
Snickers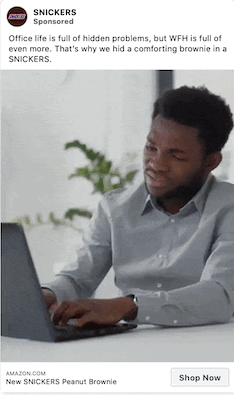 (Source)
When you think of Snickers, you can't help but think sweet and their video marketing is no different. With contrasting colors and bold, in-your-face typography, this video ad nails it. The message is designed to connect with their audience and they're calling attention to a frustrating situation that most people are familiar with. Plus, a shot of the product against a stark background really makes you crave one of their bars.
Starbucks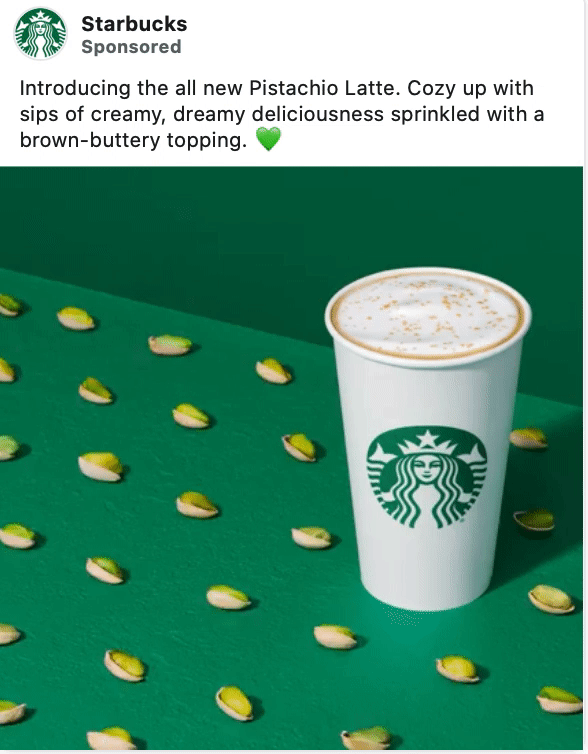 (Source)
Starbucks keeps it simple and you know that 90% of the time their advertisement is going to be about coffee. But it's those dancing pistachios that really catch your eye and pull you in to have a closer look at the text. This video option is a loop and this format grabs your eye just as effectively as a regular video. It's hard to ignore, it's simple, and it stands out more than a photo does.
Airbnb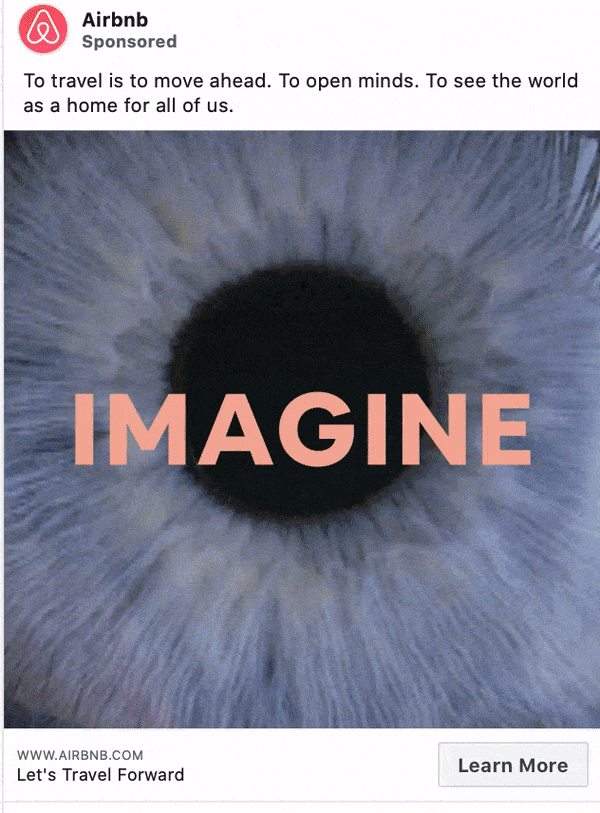 (Source)
With a world in hiatus, Airbnb needed marketing that kept people hopeful and ready to click that "Learn More" button, with intent to get away. This advertisement is not only inspiring, it sympathizes with the longing of their audience. We don't want to imagine a world without travel, and Airbnb knows that. So it plays on that pain point, gets you to stop scrolling, and encourages you to "move ahead" by learning more.
The challenge for video marketers is keeping up with how dynamic and changing this market truly is. But by meeting your audience where they are and adapting the message of your videos in a way that anticipates what they need to hear, you'll be able to create content that will resonate with them and is more likely to lead to conversions.
Don't be too wordy in your video marketing. People want simple language and quick details. Descriptions are unnecessary if the video provides what they may be looking for. 
Additionally, if you're going to be hosting videos on your website, it's time to optimize your website to handle that video. An outdated website with slow loading times or a layout that doesn't cater to video marketing will deter the effectiveness of your new marketing strategy. 
Finally, above all, make sure you've identified your audience carefully. Research is necessary to ensure you're reaching your target audience with messages that they're interested in. 
Your prime objective with video marketing is to create a story that your audience can connect with and see themselves in. Make your business into a hero that your customers can trust and believe in. By perfecting your strategy, you'll be able to start seeing tangible results. Soon, creating videos will become much easier and you'll become adept at creating ones that resonate with your audience, the kind that leads to better response rates and higher conversion rates as well.
Looking to get started with video for your business but not sure where to begin? See: How to Find Video Topic Ideas and get started today.
Get our What Video Can Do for Your Marketing Strategy - Worksheet delivered right to your inbox.