Sometimes, we have to learn things the hard way. But not always. In this round-up, we feature advice from TEN marketing experts. Gain an inside perspective as they share their biggest marketing mistakes, or the biggest mistake they've seen in their marketing careers. See which common issues you'll want to sidestep and where you'll want to invest your resources instead.
When it comes to digital marketing, it can be challenging to know where to start. 
There are plenty of options you can take when choosing where to spend your marketing budget –and a great deal of hype out there as well. It seems that no matter where you turn, there's someone selling some strategy or touting their approach as the best. How can you separate fact from fiction and ensure that you invest in a strategy that will generate the best returns for YOU? 
Without a doubt, it pays to learn from the experts. People who have been there, done that –and learned what NOT to do along the way. With this in mind. I'm excited to share this round-up post with you –it's packed with first-hand insight and advice from marketing experts. These folks have shared their BIGGEST marketing mistakes with us –or things they've seen first-hand in their careers in digital marketing, and there's a lot that we can learn from them. I've also weighed in with my thoughts on each mistake, and shared one of my own marketing mistakes at the bottom as well.
In this article we'll cover these top marketing mistakes:
"Incorrect Acquisition Attribution"

– William Chin: Founder and Web Consultant, YourDigitalAid.com

"Missing Opportunities to Personalize Relationships With Customers"

– Max Whiteside: Community Engagement Lead, BarBend.com

"Not Understanding Your Target Market"

– Valerie Fischer: Marketing Expert and Storyteller

"Not Testing Enough"

– Andrew Maff: Founder, BlueTuskr

"Neglecting Reputation Management (And Ignoring Those Reviews!)" –

Christine O'Toole: Director of Marketing, Odin Properties

"Forgetting About Content"

– Luat Duong: Search Engine Optimization Lead, Scandinavian Biolabs

"Trying to Be Everything to Everyone"

– Brogan Renshaw: Director, Firewire Digital

"Not Having a Blog"

– Ashish Goswami: Digital Marketing Manager,

21Twelve Interactive

"Rushing Into New Marketing Campaigns Without Conducting Research First"

– Courtney Stables: Digital Marketing Specialist,

Custom Neon

"

Underestimating the Value of Partnerships"

– Gary Nealon: Founder,

Nealon Solutions
Let's take a look now. Read on to see digital marketing mistakes to avoid in 2021 –and beyond! 
Mistake: "Incorrect Acquisition Attribution" – William Chin: Founder and Web Consultant, YourDigitalAid.com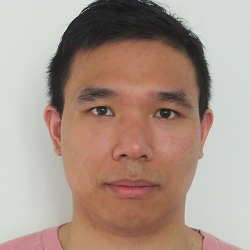 William Chin is a web consultant who owns YourDigitalAid.com, a web consulting business. 
"The number one problem that I see is the problem of correct acquisition attribution," shares Chin. 
Running multiple campaigns at the same time can cause problems –you'll have a hard time knowing what campaign to credit for the results.
"Usually in any given campaign, a digital marketer is firing on more than one cylinder," explains Chin. "So you could have SEO via content marketing, PPC campaigns, or even social media marketing, all running at the same time. A perfect example of this is social media campaigns. More often than not, I've seen social media campaigns drive a ton of "branded" organic traffic to a website. However, it's difficult to distinguish between whether that was another marketing channel, social itself, or an overall uptick in brand notoriety that deserves the credit. As marketers, it's our job to isolate channels for our clients and solidify what works, and what doesn't."
Gary's Thoughts:
With the recent iOS updates, attribution has become an even bigger challenge. Something that I've found works well is looking at multiple attribution points like Analytics, Facebook Attribution, and Hyros will give you a better idea of how accurate the numbers actually are.
William Chin is the founder of YourDigitalAid.com.
2. Mistake: "Missing Opportunities to Personalize Relationships With Customers" – Max Whiteside: Community Engagement Lead, BarBend.com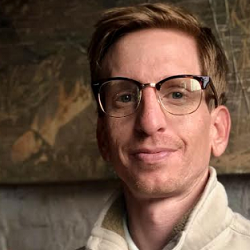 "The biggest mistake I see in digital marketing, specifically in ecommerce, is brands missing out on opportunities to personalize their relationships with customers," shares Max Whiteside, Community Engagement Lead at BarBend.com, a Brooklyn, NY-based strength sports and training website that sees approximately three million visitors a month.
"With customer information more readily available than ever and a seemingly endless CRM (customer relationship management) landscape, there is no excuse for brands not to be reaching out to their customers beyond the standard…Thank You for your purchase, email," shares Whiteside. "I believe the old adage rings truer today than ever. People want to do business with partners they LIKE."

So where can a business start?
Whiteside recommends that businesses develop a list of key pieces of information that they want to collect for each customer. 
This can include: 
Contact information

Purchase history

Relevant personal information (Remember this is personal, when you are interacting with people, take good notes)

Where do they like to vacation? 

When is their birthday? 

Do they have children? 

What is the best time of day to reach out?

What is their preferred method of communication?
Next up, Whiteside says that it's important to do something with that information. 
"I have seen many organizations take the time to map out and collect the data, but then do nothing with it," says Whiteside. "Don't be like them. Leverage your intelligence to make your outreach more effective." 
"Let's say you sell a product that is purchased over and over again (lucky you!)," he says. "For this example let's say you sell artisanal toothpaste. Over time you can map how frequently your customers will need more toothpaste. But then what? The possibilities are limitless!" 
"Because you know it takes about six weeks your customers will be running low on toothpaste, you could send out an email in week five with a discount coupon they can use on their next purchase," he says. "Or be even more proactive and send out an email in week four. You could get creative based on the information that you have on your customer and mention something about, "I know you don't need more toothpaste, yet. You aren't scheduled to run out until the end of next week. However, today ONLY, we are running a sale you don't want to miss."
"Or let's say that you now know that your prospect is not a morning person but you want to reach out and it's only 8:15 AM. What should you do?" asks Whiteside.
"I would immediately write the email I want to send. Then schedule the email to send at 12:01. I would use a subject line similar to: I waited as long as I could." 
Then I would use some humor and explain the subject line. It could read something like:
Hey Allen,
Last time we connected you mentioned you aren't much for mornings. I know it's only 12:01 but I held off as long as possible. We only have a few more tubes of your flavor in stock! I would hate for halitosis to kick in because we can't fill your up next week. No worries, I just wanted to keep you in the loop. I guess there is only one question left to ask, Allen? Are you feeling lucky? 
This lets your prospect know you are listening and you have taken a genuine interest in their needs as a customer. 
Gary's Thoughts: 
Segmentation in your CRM will lead to better open rates, higher click-through rates, and a more personalized experience.
Max Whiteside is Community Engagement Lead at BarBend.com
3. Mistake: – "Not Understanding Your Target Market" Valerie Fischer: Marketing Expert and Storyteller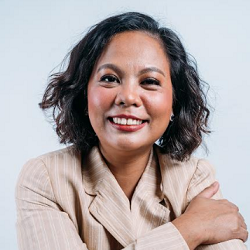 A big mistake that people often make when it comes to digital marketing, is assuming that it's limited to just social media, or even Facebook. But marketing extends far beyond just one social media platform says Valerie Fischer, a Philippines-based marketing expert and founder of Valerie Fischer.net.
"Digital marketing goes way more than Facebook," shares Fischer. "Instead, it starts with the understanding of your target market, then identifying the platforms they use and where they hang out," shares Fischer. 
Once you've done that, the next step is creating marketing strategies and tactics to reach them, and sell to them on those platforms. 
"If you have a strong personal brand, then they come to you," says Fischer. "If not, you have to have a fundamental understanding of these platforms and the different marketing strategies and tools you can use to sell online. Because remember, the goal of marketing is always transactions. It's always sales-related." 
"Social media, marketing, Facebook advertising, media and publications, SEO, email marketing, copywriting, funnel building, video creation, webinars, all of these and many more are part of digital marketing," shares Fischer. "It's the perfect combination of these, with the conscious intent to increase revenue that makes up a great digital marketing campaign."
Gary's Thoughts:  
If you already have an email list, using appendage services to gather additional data points about your customers is a really smart way to understand WHO you are talking to.  Too often companies THINK they know who they are talking to, but it really is a different demographic.  Using surveys/polls is another way to gather additional information.
Valerie Fischer is the founder of www.valeriefischer.net.
4. Mistake: "Not Testing Enough" – Andrew Maff: Founder, BlueTuskr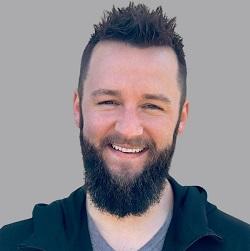 "In my early days, my biggest mistake was not testing enough," explains Andrew Maff, Founder of BlueTuskr, a full-service marketing company that helps e-commerce brands.
"I used to get a piece of creative or something as good as I could make it, push it live, and then just deal with the results," says Maff. "Then one day I decided to try something new just because I was bored. I ended up getting great results."
That realization made Maff realize that he needed to be testing a lot more. 
"I honestly can't think of anything you can't test in one way or another," says Maff.
You can test everything from your website's performance to content, ad campaigns, CTA buttons –and more. While ad campaigns usually come with built-in analytics so you can easily monitor their success, for other campaigns it pays to run your own A/B tests. See Hubspot's helpful guide on A/B testing to learn more.
Gary's Thoughts:
When I work with clients, I always recommend that they A/B test something every week (depending upon traffic volumes, etc). Keep in mind though, that you don't want to test multiple things at once since you won't know what impact they had. Testing items individually will help increase conversions. The key is to not focus on one specific KPI, but to keep an eye on multiple. For example, let's say your click-through rate might go up, but your conversions go down. In this case, if you are only looking at click-through rate, you would think the test was a winner.
Andrew Maff is the founder of BlueTuskr.
5. Mistake: "Neglecting Reputation Management (And Ignoring Those Reviews!)" – Christine O'Toole: Director of Marketing, Odin Properties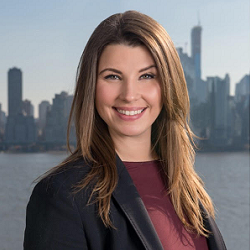 "One of the biggest mistakes I see marketers make is when it comes to reputation management and neglecting reviews," says Christine O'Toole, Director of Marketing at the renowned property management company, Odin Properties.
"I can't tell you how many conversations I have had with industry colleagues who say that responding to reviews, whether negative or positive, isn't on the top of their priority list. Online reviews can either make or break a company and more importantly, the way in which we respond is also a big deciding factor as well."
Reviews not only have the potential to influence potential customers, but they can also help with your SEO strategy as well, O'Toole explains.
"Surprisingly, many reviews left by customers contain valuable keywords that can essentially help your prospects unintentionally find you. The same holds true for responses, they can also help give your SEO a boost. Not to mention, how the company communicates and engages with people who have left reviews will also speak volumes about their culture and values."
Responding to reviews can also help to build trust and credibility, two important aspects of reputation management.
"It shows that you do not run away from an uncomfortable conversation and when you are in the wrong you admit to it. If you're going to advertise online, you better believe people are looking at your reviews and the responses associated with them. I'm not saying you need to have a 5.0 rating across all channels, what's more important than that is to respond and monitor all reviews coming in and take action quickly and professionally; it'll help your business more than you realize."
Not only does reputation management provides you with the opportunity to counter any negative feedback, O'Toole says, but it gives you a platform to share and promote your positive mentions as well.
Finally, monitoring your reviews gives you access to unbiased customer feedback. This valuable information gives you the opportunity to enhance your business, as it can alert you to any weak areas you may be able to improve upon, helping to differentiate you from the competition.
Gary's Thoughts: 
Monitoring reviews could also show where there are gaps in your company. If there are commonalities in customer feedback, it is important to pay attention to them. On the flip side of this, monitoring your competitors' reviews is equally important. Identifying what their customers like about their products gives you subtle things you might be able to change about yours, and if there are negative reviews of your competitors, it may give you talking points about how your products stand out.
Christine O'Toole is Director of Marketing at Odin Properties.  
Get our 10 Marketing Experts Share Their BIGGEST Mistakes - And Some of the Mistakes They've Been Seeing - Worksheet
delivered right to your inbox.
6. Mistake: "Forgetting About Content" – Luat Duong: Search Engine Optimization Lead, Scandinavian Biolabs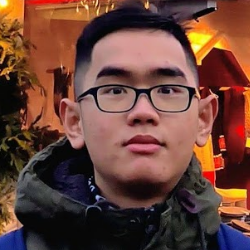 Neglecting content is one major mistake that companies often make, says Luat Duong, Search Engine Optimization Lead at Scandinavian Biolabs, a company that sells an award-winning hair regrowth serum. 
"Content really is king," shares Duong. "It doesn't matter if it's social media, SEO, or PPC, quality content improves your result tremendously. It's better to hire a content writer that delivers great results rather than a cheaper one that does not guarantee a great result."
Duong says that he has a few requirements that he sets out for his writers. In addition to the usual grammar and plagiarism check. (A tool like Grammarly can help you with that).
"Here are a few requirements I put for my writers besides the usual grammar, plagiarism check," shares Duong. 
Maximum 4 lines per paragraph. 

Add a bullet point list regularly. 

Cite research if you find any. 

Write as if you're explaining it to a colleague, not a stranger.

Use minimal filler words and conjunctive adverbs. 

Send a content outline before you start writing. 
"The first five points make the content engaging, straightforward, and attractive to the audience," shares Duong. "They're looking to get concise information from your articles, not to understand how great you are at filling sentences. The last one is a relatively new requirement, and means that I can point out any irrelevant content and eliminate content gaps from the article." 
When it comes to finding a good writer, Duong says that you get what you pay for.
"This is true and I learned it the hard way – by experience," he says. "A good content writer really eliminates the need to give them any instruction. You give them a keyword/topic and they immediately do search intent research, analyze content gaps, and get to work." 
You should also make sure any writer that you hire has samples. 
"If they do not have previous writing samples, my take is to not waste any more time. Good writers always are happy to share their work with you. Bonus points if the sample is from a real website and not from a cloud drive. You can then check if the article is ranked on the keyword it's optimized for."
Finally, Duong says to be straightforward with your expectations. "You don't want to set the bar too low and have them deliver poor-quality content. In fact, the higher the bar you set, the better experience you will receive. And if you're setting high standards, the writer clearly acknowledges what you are looking for and can adjust their rate accordingly."
Gary's Thoughts:
Content is a long-term play that companies often neglect because they don't see immediate results.  I have built several companies off of just content
Luat Duong is Search Engine Optimization Lead at Scandinavian Biolabs
7. Mistake: "Trying to Be Everything to Everyone" – Brogan Renshaw: Director, Firewire Digital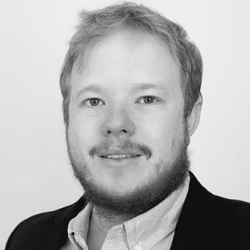 These days, there's tremendous pressure for businesses to be everything, to everyone.

"The omnichannel approach to digital marketing has been a big topic over the past five years or so, with numerous gurus shouting its value from the rooftops," shares Brogan Renshaw, Director of Firewire Digital, an Australia-based digital marketing agency.
"However, what is less spoken about is how exactly you maximize the impact of spreading your marketing across so many channels and how to avoid being overwhelmed by it."
"Firstly, be selective," says Renshaw. "It can feel imperative to be across everything to try and reach everyone –but don't do this! Instead, focus on the channels that matter and invest in them. Filter the value of a channel you want to use through the purpose of your business and value to your market."
Secondly, Renshaw says that businesses should work to align their channels. 
"It's great to experiment with the features and functions of new channels, but always do so with your purpose and market in mind. If the feature doesn't serve BOTH your purpose and market, then don't waste your time." 
The danger, Renshaw says, is that each channel could start to move in different directions when actually, you want to align all of your various channels to flow in the same direction in order to maximize the impact of an omnichannel approach.
Gary's Thoughts:
Really understand the demographics of one marketplace over another. Just like the demographics of a Walmart shopper will be different than a Target shopper, so will the users of different platforms. You don't have to be everywhere, just where your customers are.
Brogan Renshaw is the Director of Firewire Digital.
8. Mistake: "Not Having a Blog" – Ashish Goswami: Digital Marketing Manager, 21Twelve Interactive
The biggest mistake that many companies today are making? "Not having a blog," says Ashish Goswami, Digital Marketing Manager at 21Twelve Interactive, a web and mobile app development agency.
You'd be surprised to hear that, even though blogs have grown tremendously in recent years, there are still a number of companies that don't have one.
"Blogs will help you to build a healthy relationship with your ideal customers," shares Goswami. "They also drive nearly 40% of website traffic. A blog will help you to educate your audience about your product or services." 
Goswami also mentions that websites with blogs also have far better marketing results as well, including more inbound links, and visitors as well.  
When it comes to optimizing your site, Goswami mentions that it's important to consider website speed and SEO.
"Slow loading websites will increase bounce rate, decrease traffic, leads, and sales. It's important to increase your website speed for desktop as well as for mobile users." 
Ignoring SEO is another big mistake that Goswami's noticed. "Let me tell you in this competitive digital era you just cannot ignore SEO," he says. "When potential customers are searching for our product or services, it's essential that our website should come up in the first page of Google's search results. 
"Make sure your website is mobile-friendly, your site speed is amazing, you have optimized your keywords in your website meta tags, you have done proper keyword research, your website content is unique, original, and engaging, and try to build high authoritative links for your website," shares Goswami. 
"If you're a local business then make sure your Google My Business page is created and verified by Google. Make sure you have mentioned each and every detail of your business, added relevant images in your Google My Business, have enough positive reviews, and have created different posts to attract your local customers."
Ashish Goswami is the Digital Marketing Manager at 21Twelve Interactive.
9. Mistake: "Rushing Into New Marketing Campaigns Without Conducting Research First" – Courtney Stables: Digital Marketing Specialist, Custom Neon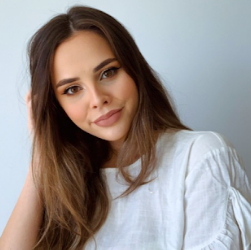 Fortunately, as Custom Neon is still in its infancy, we've not experienced many major marketing mistakes," shares Courtney Stables, Digital Marketing Specialist at Custom Neon, a company that manufactures and sells custom-designed LED neon lights and signs.
"However, the one thing that does need more attention in any marketing endeavor is to always do your research," she shares, highlighting the importance of carefully planning before executing any marketing campaigns. 
"When I'm searching for clients or influencers to work with, I've found that it is critical always to do my research," she says. "We often overlook certain things, like engagement levels and how the brand fits and aligns with your own, because of the number of followers someone has or their brand's reputation." 
With influencers, how well they align with your brand and their target audience is crucial. It's important to always look for someone with an audience that's similar to your own. The next thing to check is engagement rates. An influencer that has a high number of followers, but a low engagement rate is a warning sign. 
"I would always recommend diving deeper and ensuring that every marketing effort is well thought out," Stables says.
Gary's Thoughts:
"In working with influencers, often the smaller the audience they have, the more engaged they are.  Don't always think bigger is better."
Courtney Stables is the Digital Marketing Specialist at Custom Neon.
10. Mistake: "Underestimating the Value of Partnerships" – Gary Nealon, Founder, Nealon Solutions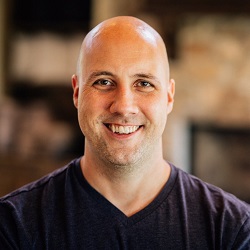 "Too often, small business owners think of competition or other industry colleagues as adversaries," shares Gary Nealon, ecommerce expert and founder of Nealon Solutions. 
"However, some of our most profitable campaigns, have been through strategic partnerships. These partnerships can take the form of email drops, pixel swapping, co-branding, licensing deals, or even just conversations around what is working for both companies. Don't neglect strategic partnerships and joint ventures."
Gary Nealon is the Founder of Nealon Solutions.
Digital marketing, when done right, is crucial for growing your brand. But as you can see, it's not always smooth sailing. Still, by learning from the experts who have been there and done that, you can sidestep many problems in your own campaigns. 
To summarize, it pays to get the basics right first. To get the most out of your marketing efforts, start by developing a clear plan, and ensuring that you have an excellent grasp on who your target audience is and where to find them. Make sure you understand their pain points and what resonates with them. Test your hunches with market research, and A/B test your campaigns as well. 
Make sure you're correctly attributing new traffic and sales. You'll also want to make sure you invest in excellent content, as that forms the foundation for any marketing or advertising campaign –and likewise, be sure to spend some time setting up, and updating, your business blog. Then, be sure to monitor what your customers are saying about your products or services by keeping an eye on your reviews. With these steps, you'll be off to a great start, and will have the foundations necessary to launch a winning marketing campaign. 
All the best in your marketing efforts!
Not sure where to go next? 
For more information on marketing and growing your brand, be sure to check out these helpful articles:
Other Sources of Traffic for Your Website
Easy Ways to Lower Your Bounce Rate
SEO Tips to Help Your Content Rank Better
Long Tail Keywords and Intent-Based Search
And for help growing your business: fast, reach out today for your 20-minute consultation call.
Get our 10 Marketing Experts Share Their BIGGEST Mistakes - And Some of the Mistakes They've Been Seeing - Worksheet
delivered right to your inbox.