What if I told you that your business expenses can be turned into a revenue stream?
Business costs, such as customer service, social media, returns, and even non-moving merchandise that have been stuck in your warehouse for months, don't always mean money down the drain. With the right strategies, you can turn these cost centers into profit centers.
We've all been feeling the effects of inflation. Economists predict a recession is coming, but nobody can tell us yet what it's going to look like. Still, whether it's an economic recession or boom, finding ways to transform your cost centers into profit centers can help to not only reduce your expenses, but may even help you increase your revenue as well.
In this article, we'll take a look at turning expenses into profit centers. We'll uncover what they are exactly and why business owners should care about them. I'll also be sharing a list of potential areas in your business that could be creating huge dents in your profits, and share ideas on how to turn these around.
Let's dive in.
Cost Centers and Profit Centers
Ecommerce businesses tend to have lower operating costs than brick-and-mortar retailers. Still, part of your profits goes to advertising and marketing, software fees, logistics, automation tools, and customer service staff, and more. All of these things can be considered cost centers.
So what is a profit center?
A profit center is a unit or division within an organization that generates revenue. Profit centers also incur costs to run, but they are expected to directly contribute to the business' bottom line. The fact that they engage in revenue-generating activities is the key difference between a cost and profit center. Examples of profit centers are different types of product lines or services, customer acquisition activities, or a sales department.
When you have a clear idea of which areas of your business directly generate revenue, you'll be able to see which activities are more profitable than the others. An accurate analysis of your profit centers also helps you decide where to spend your money or ultimately cut down the low-performing units that don't add to your bottom line. Having profit centers also streamlines the way your business operates, as it encourages behavioral congruence and goal alignment among the managers of a company's different subunits.
Now, let's take a look at how ecommerce stores can turn expenses into profit centers. Here are a few potential ideas:
Customer Service
Customer service is a critical business segment that online stores should pay attention to. In a Forbes survey of 1,000 customers, 96% said that they would leave a brand with bad customer service. On the other hand, 86% of shoppers said they're willing to pay higher prices as long as great customer service is guaranteed. Here is how you can use customer service to generate revenue:
Cross-selling and up-selling. Turn simple customer touchpoints into sales opportunities by offering complementary products or an upgrade. Customer service staff should learn how to detect customer needs and be able to propose relevant offers right away, without being pushy. You can also integrate cross-sell and upsell opportunities in your chatbot and email assistance.
Resolve customer problems rapidly. Some 46% of customers today expect companies to respond in less than 4 hours. Reducing your first response time and the duration it takes to resolve an issue will ensure customer loyalty and build a positive brand image. Responding faster may not mean instant sales, but it can vastly improve your customer lifetime value and reduce churn.
Warehouse and Fulfillment
Shelling out extra cash for warehouse costs becomes unavoidable as your business grows and you find yourself needing extra space and manpower for logistics. Createch says that 50% of warehouse labor costs go to order picking; the part that's prone to human error. Here are ways to turn your warehouse into a profit center:
Use technology. Streamline your order-picking activities by using a warehouse management system (WMS) solution. This gives you real-time visibility into your entire inventory and manages all the processes from arrival to warehouse up to customer reception. WMS uses barcodes and QR codes in the warehouse, making it easy to locate items. A WMS also ensures that your best-sellers are continuously replenished, leaving you with very little chance of the dreaded out-of-stock.
Optimize your space. Empty or poorly used spaces will instantly turn your warehouse into a cost center. Organize every square inch of your space and use storage solutions that enable you to access materials quickly. Be brutally honest about what to do with unsold inventory, which takes up space and prevents you from storing faster-moving products.
Returns Management
Returns are an unfortunate yet inevitable part of running a business. Returns increase costs for business owners, pose logistical challenges, and make you prone to fraud. For customers, the returns process can be confusing, inconvenient, and slow. If not handled properly, it creates a negative customer experience. In fact, a survey by Klarna shows that 84% of customers will stop shopping with a brand after a negative return experience.
A well-planned return management strategy allows you to save on costs and earn more in the future.
Here's how to transform returns into a profit center:
Use return data to maximize profits. First, you'll want data on why your products are being returned. On your returns form, make sure to ask for the reason for the return. Return data is loaded with actionable insights that can help you improve your products or service. For example, if many customers say that the description doesn't match the item, that means you'll have to work on writing more accurate descriptions. If a certain item has a high return rate, then maybe you shouldn't reorder it anymore.
Make returns easy and fast. A quick, no-fuss returns system enhances the customer experience and helps buyers build more trust with a brand. Don't count returns as a lost cause; a whopping 89% of shoppers will make a repeat purchase with the brand if the return process is easy. Easy returns mean more sales, less customer churn, and increased customer lifetime value.
Use return management solutions. Using an automated system minimizes the costs of handling and storing inventory, as well as speeds up the returns process. Return Logic defines "reverse logistics" as the process of physically shipping and handling a return and directing the product to its next destination. This could mean back into the warehouse, the recycle bin or a liquidation channel. Reverse logistics aims to reduce the cost of handling and storage of returned inventory while keeping as much of the merchandise's value.
Get our Converting Expenses Into Profit Centers - Worksheet delivered right to your inbox.
Social Media
Today, it's almost impossible to find a business that doesn't have a social media presence. But unless you sell directly on social media, it's generally considered a cost center. Here's how you can extend your social media strategy from brand building to customer acquisition and retention:
Look at your analytics. What posts are the most popular (most liked, saved, shared)? What type of posts result in followers clicking on links to go to your landing pages and sales pages? Make more of this content then test, refine, and repeat until you find winning formulas that lead to qualified leads and conversions.
Run targeted Facebook and Instagram ads. Facebook and Instagram are excellent platforms for signups or e-commerce conversions. Use targeting tools like Custom or Look-alike Audiences to create the perfect audience for your ads.
Offer exclusive codes and sales to social media followers. Marketing consultant Kate Talbot says, "Everyone loves a sale, and promo codes are the marketer's dream because they allow for conversions and further behavioral insights. You can reward your loyal social media fans with a discount code and see your reach spread quickly. Create a different code for each social channel and see how many sales each campaign generates."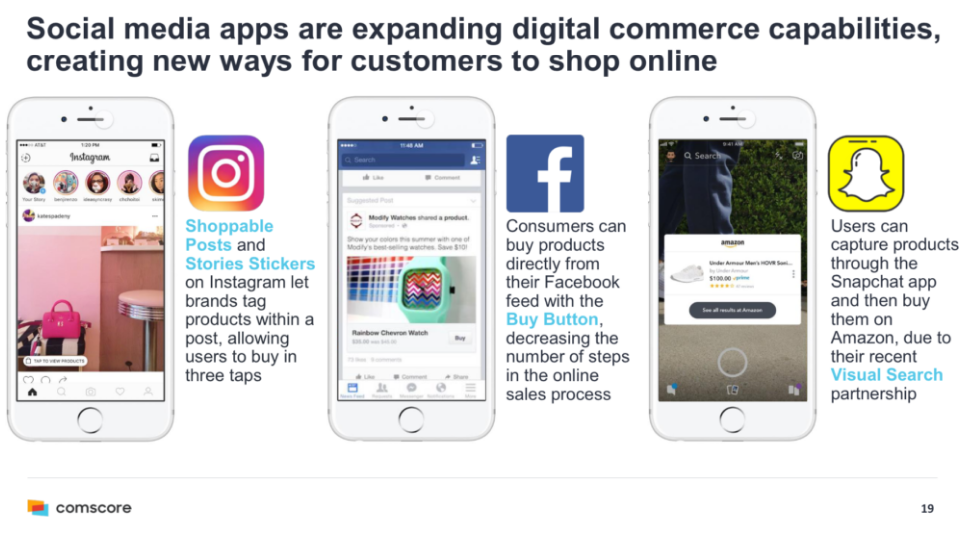 Content Marketing
Like most marketing activities, content marketing is another cost center. It provides value to customers and helps get your brand out there but it isn't expected to drive profit.
If you want to profit from the content you create, create a content marketing sales funnel and set measurable sales goals and key performance indicators (KPIs). For example, for every X amount of views, you expect X amount of sales. Content Marketing Institute's Chief Strategy Officer Robert Rose says, "A sales goal within a content marketing approach is all about driving demand for products and services by first creating subscribers who know, like, and trust your brand, who then convert into customers."
FAQs on Cost Centers and Profit Centers
Which is better, a cost center or a profit center?
That depends! In a healthy business or organization, both are equally important. Cost centers like logistics, HR, or the IT department may not bring sales by themselves, but without them, a business won't be able to function. The best approach is looking for ways to turn cost centers into profit centers, whenever possible.
How do you calculate profit center returns?
In larger companies, a profit center is treated like an independent business, capable of its own revenue generation. Therefore, its profit is calculated separately. To see how much one profit center makes, you need to know the total amount of money you make in sales (revenue) and how much that profit center spent (costs) to generate the revenue. Then you subtract costs from total revenue.
Who is in charge of a profit center?
Who is in charge of a profit center will vary, depending on the organization, how it's structured, and how many people it employs. A profit center manager is usually the one responsible for the expenses and revenues of a profit center. There can be one or many of them, depending on the size of an organization and the number of profit centers.
The Next Steps: Create Profit Centers from Cost Centers
Extra revenue can come from many sources. Here are some actionable steps you can do right away to earn profit from your cost centers:
Step One: Use social media as a sales channel. Social commerce is a great way to make a profit directly through your social media accounts. These days, it's easy to connect your Shopify or WooCommerce store to your social media. Start with one or two platforms first so you won't feel too overwhelmed.
Step Two: Sell your non-moving stock at a discount or use them as giveaways. Before you get rid of deadstock items, try selling them at bundle discounts. To encourage more sales and get new customers, you can also use them as free gifts with a purchase or as giveaways for contests.
Step Three: Monetize your content. Your blogs, YouTube videos, and podcasts are all potential income streams. High-quality, high-impact content that provides value can generate profit from visits, streams, ads, and through affiliate links. Not sure how to start? Check out my tips for content creation and distribution.
Looking to level up your ecommerce marketing strategy? If you want tried and tested solutions to help you grow your business, reach out today for your FREE 20-minute consultation call. I'll help you scale as efficiently as possible.
Get our Converting Expenses Into Profit Centers - Worksheet delivered right to your inbox.