We're all short on time. So it's no surprise that the use of productivity tools is on the rise. It's not just about the time savings that these tools offer, smart business owners recognize that enhanced productivity means a significant cost savings as well. 
We're now seeing a slew of apps focused on making productivity programs even more user-friendly. More businesses have largely adapted to the use of such tools to get work done, and more companies are getting behind productivity methods to support their employees, whether they are in Thank the office or working remotely. 
But even though the market for productivity apps is growing fast, sometimes these tools can do more harm than good. In some cases, people end up spending so much time looking for the right tools, trying out different tools, and figuring out tools that time ends up getting wasted anyway. Then there's the risk of these apps subbing in for actual productivity strategies. You might feel like just because you have a productivity app, that you're suddenly productive and don't need to find ways to optimize your work day. Don't get caught up in these pitfalls!
Productivity won't come by solely providing your employees with access to these apps. Instead, it requires intelligent planning and the implementation of strategies alongside these tools, to ensure that your business isn't just working hard, but smarter as well. It'll also help you to take control over your day, enabling you to work as efficiently as possible as well.
In this article we'll take a look at a few ways that you can optimize your workweek, and your team's time too. See how you can outsource or optimize your tasks, more efficiently, and in a way that'll help you to save both time and money.
Implement Strategies Before Tools to Improve Workplace Productivity
All business owners want to maximize their time and fight procrastination. But all too often, many throw their hand into the giant pool of productivity apps and pull out a few without thinking. 
But while tools can be useful, it's also important to make sure you've got your team operating as efficiently as possible first. With this in mind, let's take a look at few productivity strategies that will help your business to reduce stress and work backlogs, and get more done.
Top Strategies to Improve Productivity
Motivate Your Team
First and foremost, the best way to improve productivity is by ensuring that the right motivational factors are in place for your team. If you have a remote team, or one that's in-house, there's a lot that you can do to help motivate them to do their best. One of the best ways to do this is by giving them the freedom that they need to get their work done. Assigning certain tasks that need to be done weekly, and then allowing your team to work in their own time to get them done, can help them to work efficiently while boosting employee satisfaction as well. It makes sense when you think about it. There's a good chance that they won't need five working days to get things done, instead, they'll probably be able to get things done in four. Likewise, giving them incentives, like bonuses or commissions that are tied to performance can be another excellent way to motivate them to do their best. Always try to incentivize the actions that you want to see.
Nail Down Your Priorities
One of the most important tactics to ensure effective productivity is to figure out what your priorities and upcoming responsibilities are. One technique to nail these down is by holding regular work-in-progress (WIP) meetings. 
Whether you sit your team down for a quick WIP each day, or at the start of each workweek, WIP meetings are a great technique to rapidly work out as a team what tasks are of high priority and what can be put to the backburner for the time being. They are also a great technique to divide up tasks to ensure no one has too much on their plate. 
Another technique to help with the prioritization of tasks is a 1-3-5 list. Essentially the list simplifies your daily agenda into one priority task to complete no matter what, then three doable tasks, and finally five low effort tasks for quickfire wins. 
This is a great method if you're someone who keeps to-do lists. Instead of growing and back piling your tasks, pick a few from your notes and assign them on your 1-3-5 list each day.  
Start Downtasking
One strategy that I highly recommend when you're looking to improve your productivity is what I call downtasking. This strategy involves being clear on exactly how much value a task adds to your bottom line, so that you can outsource effectively.
Here's how it works. With this approach, you essentially determine which tasks you're spending time on, or your team is spending time on, and then try to outsource tasks so that the higher level tasks are the ones that you, or your higher-level team members are spending their time on. Simpler tasks, lower-value projects, or things that aren't as crucial to your bottom line can be down-sourced so to speak, outsourced to contractors or a VA. This helps to keep your expenses more manageable, and is also great for helping everyone to keep clear on who is responsible for what. 
Download your free Daily Time to Value Worksheet – a sheet where you can jot down your daily tasks (or your team's daily tasks) and then assign value to them – $10, $100, $1,000, or $10,000. This will help you to see, at a glance, who should be doing what.
What about for tasks where the value isn't immediately clear? Download your free Opportunity Evaluation Worksheet. This will give you a way of assessing the potential ROI from tasks, which will help you to know who you should be outsourcing to.
Keep Organized With Time Blocking 
One of the most frequent excuses you will likely hear from your employees is, "I don't have time." This could be true if they aren't managing their time correctly. An easy way to solve that is by time blocking.
Time blocking is a productivity method for those who are bombarded by interruptions like incoming calls and emails, and instead of working on important tasks, they end up reacting to these disruptions. 
The best approach to tackle time blocking is by taking your to-do list and then allocating specific times throughout the week where you will complete these tasks. There are great apps available to help with time blocking which we will mention shortly, however, it can also be quickly done with a pen and paper or integrated into calendars. 
Limit Distractions 
Today almost everyone uses a smartphone to navigate their life both at home and in the workplace. But smartphones can also be painfully distracting. In fact, according to a CareerBuilder survey, 55 percent of workplace distractions come from the overuse of personal devices. 
However, if used correctly, smartphones can also increase productivity in some cases. Therefore, the trick is to not ban smartphone use in your business but encourage the smart use of them. 
There are plenty of apps now available to help with smartphone distractions, you could even mention that your team might consider putting their phone into airplane mode before starting any important tasks.
Take Breaks
Energy is your most important asset when it comes to being productive. A study by Stanford University found that working more than 50-hour workweeks can dramatically reduce work productivity.  
Taking short and frequent breaks is a great technique to help manage your workload while intentionally implementing downtime. One popular method many businesses use to work in breaks is the Pomodoro technique.
The technique involves spending 25 minutes on uninterrupted work, followed by a five-minute pause. After four of five rounds, users of this technique then take a longer pause of 20-30 minutes before starting again. 
There are many apps available to help with the Pomodoro technique, or you could just use a timer on your smartphone or watch.
Limit Emailing 
Just like your smartphone, emailing can be very distracting. In fact, research shows that when our minds are deeply engaged in an activity, even the slightest distraction, such as answering an email, can have a profound effect on our productivity.
A quick method to ensure that you and your team are not constantly refreshing the inbox all day is to assign emailing a time block as well. This could be at the start of your day, then followed by a couple of times in the afternoon, or by dedicating five minutes every hour. It comes down to whatever works well for you and your business.  
The Best Productivity Tools to Help Increase Work Efficiency 
Once you've worked out a few methods to drive productivity in the workplace, it's time to support these techniques with some of the best productivity tools available.  
Here are nine to consider to help limit distractions and boost productivity in your business. 
Google Drive
As far as a one-stop tool for all your documents, files, and projects, Google Drive is hard to beat. Google Drive consists of several apps including google docs, sheets, meet, Gmail, and much more. However, as it's a cloud-based app, Google Drive is great for sharing files and working on documents collectively with your team. 
(Source)
An alternative to Microsoft Office; Google Drive is one of the most widely used work management and storage software for its ease of collaboration with others. The tool is free for anyone with a Google account and has paid options available too for greater storage. 
Slack
Easily one of my favorite productivity tools is Slack. Slack allows you to efficiently organize all your internal – and external – communication, where you can create and divide groups, and people can catch up on missed conversations no matter what timezone they're in. They call themselves the Future of Remote Collaboration and this title isn't a stretch. It's not only simple to set up but it also enables all members of the platform to create custom notifications depending on their role in the company.
Dropbox
If you're already using desktop-based apps for all your files and spreadsheets, like Microsoft Word and Excel, but want cloud-based storage, you should consider Dropbox. 
The tool allows you to keep all your data and files in one place. You can upload and access all these documents via its online cloud, either on your desktop or its mobile app. Dropbox is also a great tool to safely share files and folders with your team because of its download permissions and password protection system.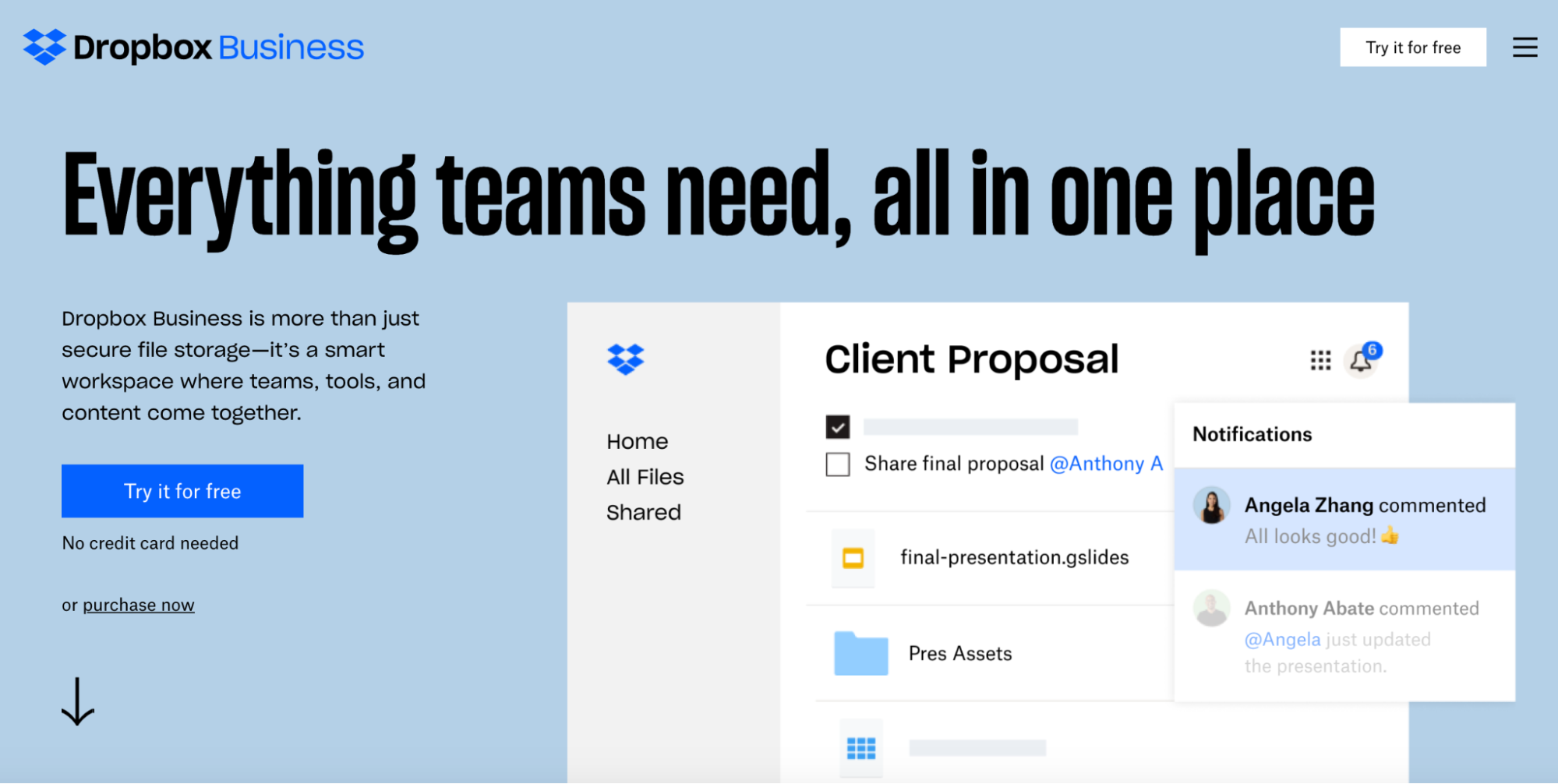 (Source)
Dropbox offers a basic free option however like Google apps, you'll need to pay for larger storage. 
Get our Tips for Productivity - Strategies and Tools for Your Team - Worksheet delivered right to your inbox.
Asana 
To help your team stay on task and organized, consider trying Asana. This productivity management tool helps you to keep all your business' tasks and projects in one place while letting you assign various tasks to specific team members.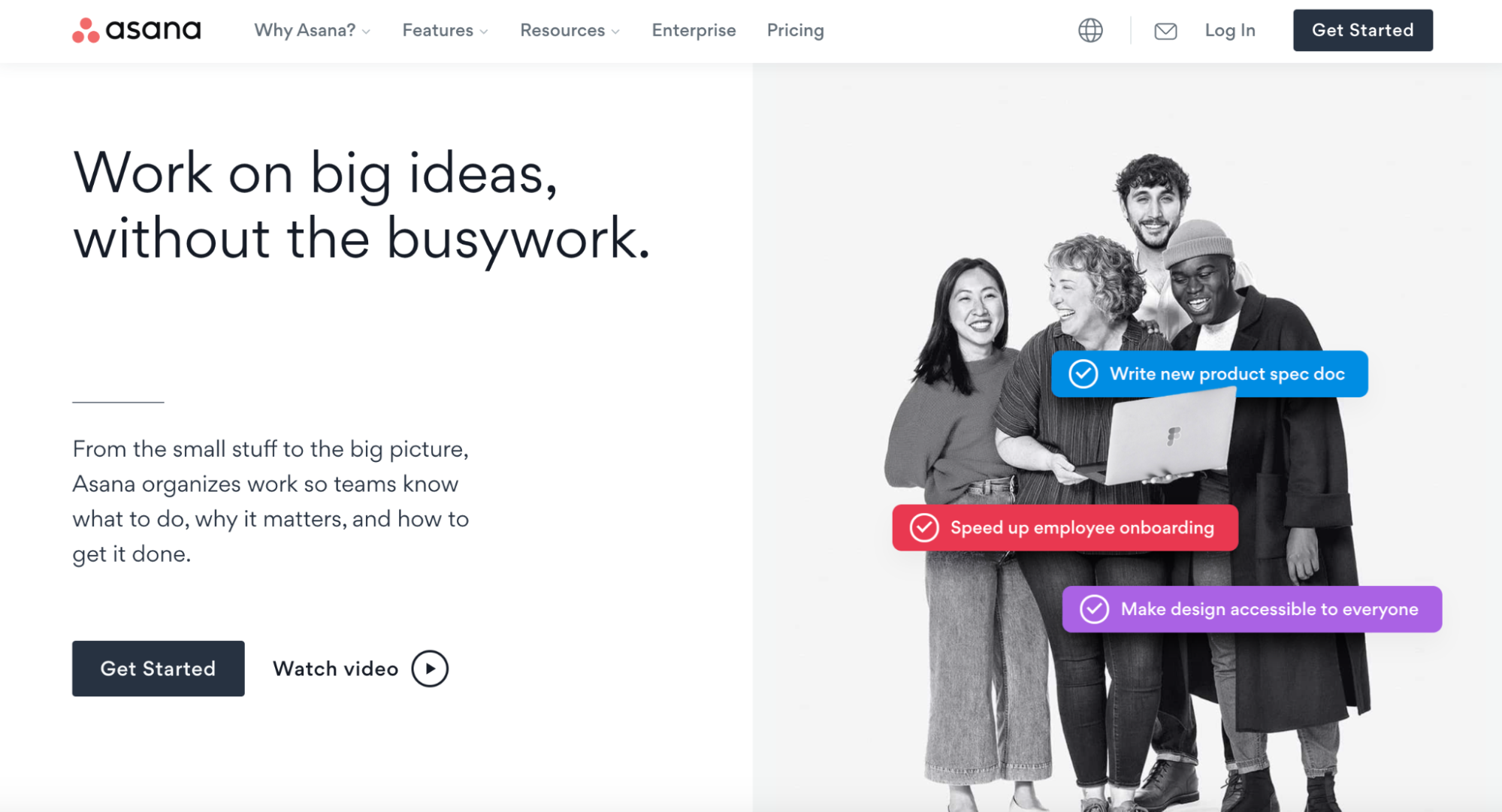 (Source)
The tool also allows you to track and manage projects by adding deadlines and budgets. Asana is free for up to fifteen users and then requires a paid subscription.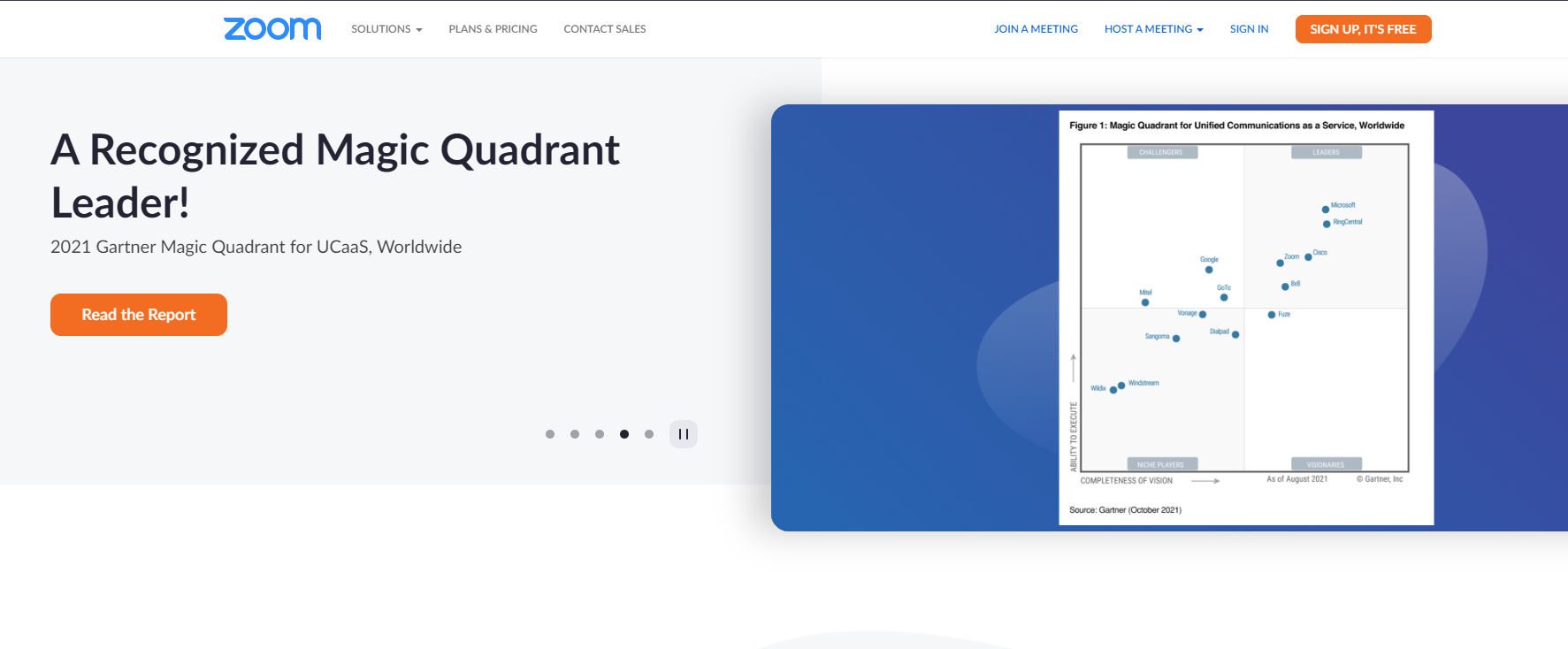 (Source)
Zoom 
If you've not heard of Zoom by now, you're probably living under a rock. (Or maybe you're just one of the fortunate few!) Either way, Zoom is ideal for video meetings, conferences, and webinars. As one of the most popular video conferencing tools on the market, the app allows users to use video, audio, or both in meetings, as well as screen-sharing options for presentations. 
Zoom offers a free version if your business uses video conferencing just now and then, as well as paid professional plans should you need Zoom to host larger and longer meetings or online conferences.   
Toggl 
If you require an app to track your own or employees' hours, Toggl is your tool. Toggl can be used either on a web browser or a mobile app. It also has a handy feature to transform your time tracking into a spreadsheet.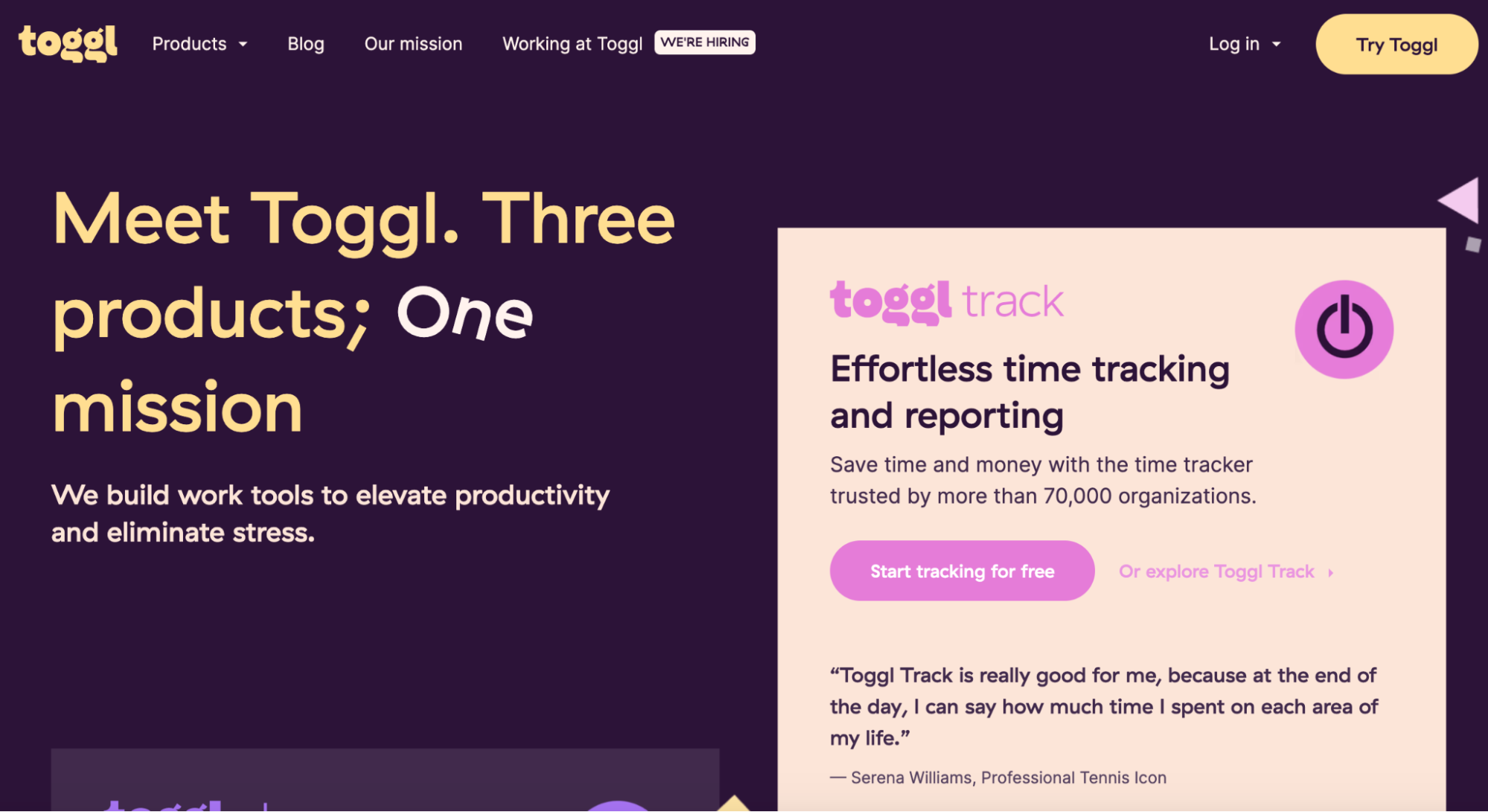 (Source)
This tool is great if you're wanting to monitor how long team members are spending on certain tasks to improve productivity, or if you're simply trying to organize billable hours. Toggl has a free version for up to five people and then requires a paid plan. 
Freedom
If your smartphone is your main distraction, consider giving Freedom a go. The mobile app essentially allows you to block entire websites, apps, and other time-wasters for time periods, so you won't be unnecessarily distracted or tempted to procrastinate.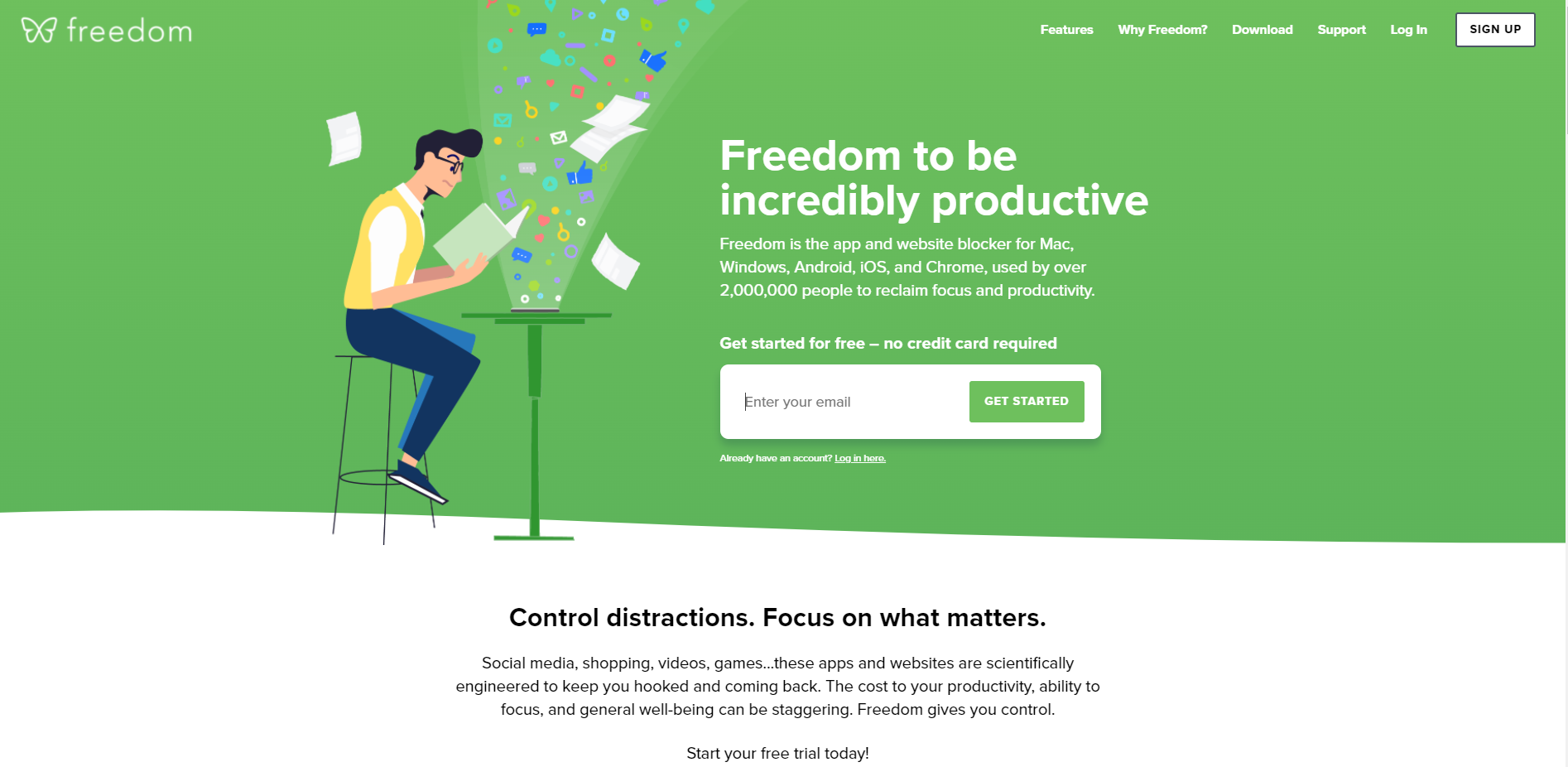 (Source)
Freedom is available for use on your desktop and other devices making it easy to use across different tasks. The app has a free option, as well as paid-premium plans to access more functions.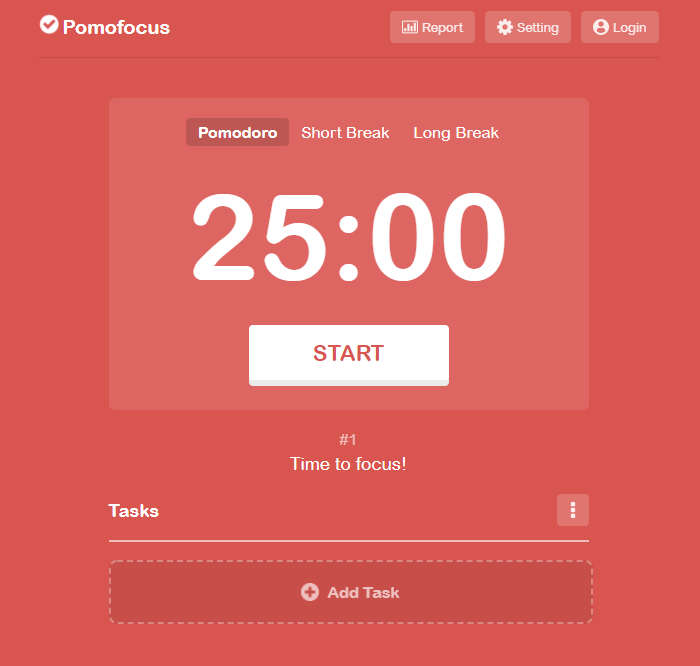 (Source)
Pomofocus
The simplest way to time Pomodoro sessions is your phone's timer. However, if you're needing to keep that hidden to avoid being distracted, you should consider the web-based timer Pomofocus. Organize your tasks into groups and tap to start the timer. A pop-up notification will let you know when your time is up.
Evernote 
Evernote is a popular note-taking app that allows you to capture, organize, and arrange your ideas in a way that suits you best. It also allows you to add deadlines and notifications, so tasks don't fall off your radar.  
(Source)
Evernote has a free option available, as well as premium paid plans that start at $7.00 a month. 
Zapier
If your main desire is to save time, you should consider using Zapier. This amazing automation tool allows you to manage and automate almost anything you do online by allowing you to connect apps and other websites together in one place.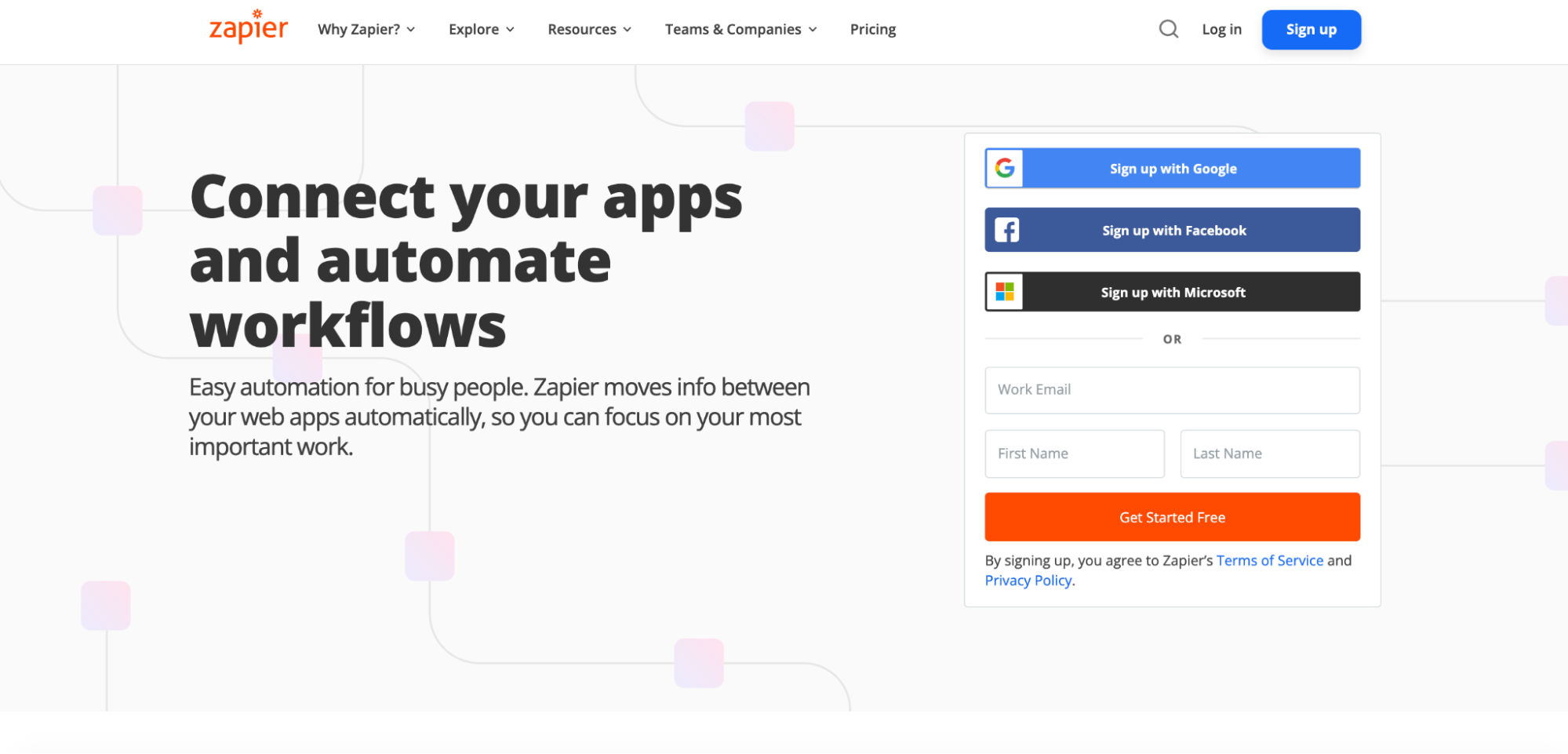 (Source)
For example, you can configure social media 'zaps' so that your tweet also is posted on other social channels like Facebook. Or use Zapier to free up time spent replying to emails by setting up automatic replies from your Gmail account. 
For example, if you always want to add appointments sent in emails to your Google Calendar, Zapier Zaps can do this for you automatically. Or, if you prefer all of your downloads to be added to a specific cloud like DropBox, Zapier Zaps can do this for you. So if you prefer Gmail for your email needs but DropBox for your cloud storage needs, you can easily combine both. You can also combine email lists from Gmail and MailChimp, which can make marketing emails much less of a hassle.
And the list goes on! Depending on how often you use the tool, Zapier offers both free and paid plans starting from $19.99 a month.  
Brain.fm
A common technique many use to limit distractions and drown out background noise is music. Brain.fm has been featured on Forbes and Engadget. It plays specific music and sound waves to trigger certain cognitive states., with proven positive results in less than fifteen minutes.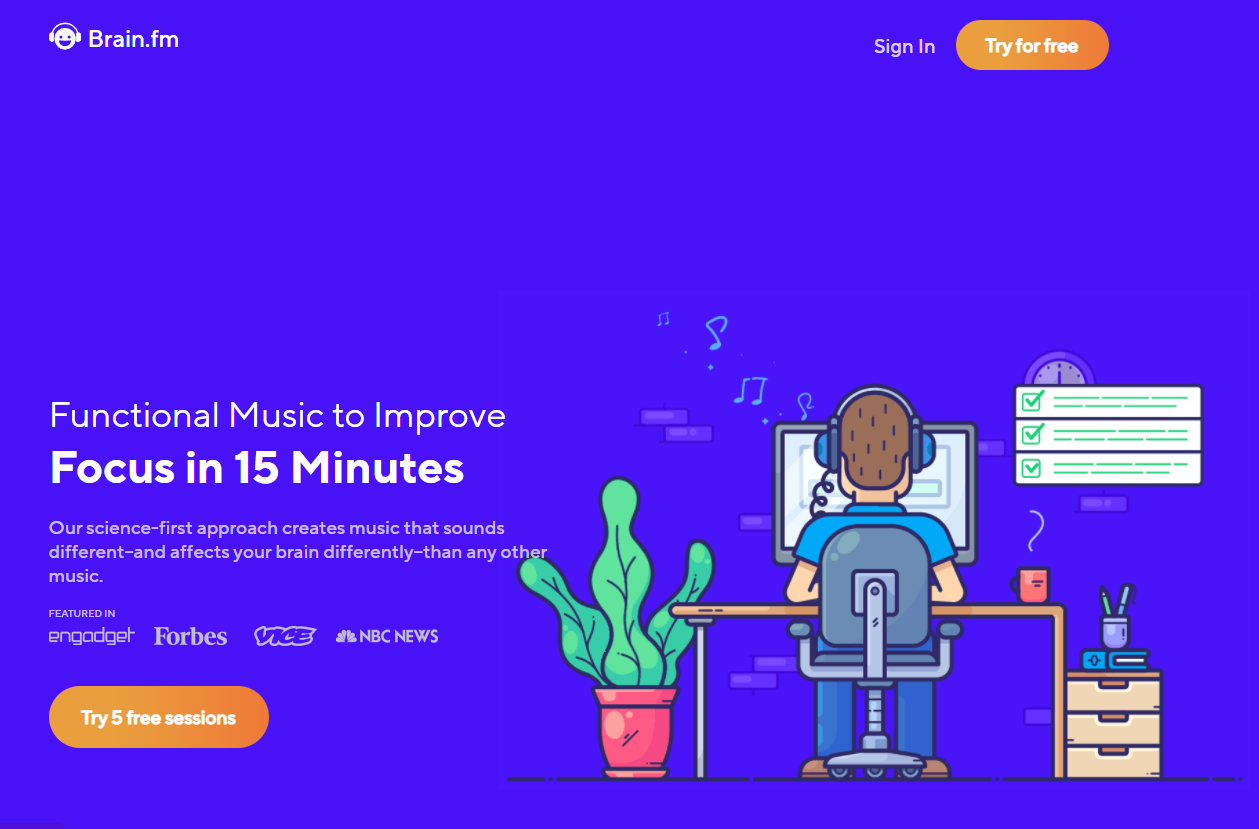 (Source)
Brain.fm, which can be used in a web browser or mobile app, has more than 150,000 regular users worldwide. It can be trialed for free up to five times and then requires a paid monthly or yearly plan. A free alternative is to try out ambiance or wavelength sounds, or even classical music, on YouTube or Spotify.
At the end of the day, you don't need to use each and every productivity tool out there, only the ones that you feel will best benefit your business the most.
For example, some businesses are comfortable managing their own bookkeeping. Whereas others may find such work overwhelming and using a tool like Quickbooks could be incredibly beneficial. Some companies might prefer to hire an in-house team, whereas others might find that a remote team is the best solution. 
The best way to improve your productivity is to start by identifying where your time is going each day. Then take a look at your list to see where you're spending the most time. You could have your team do this as well. If you find that a great deal of time is going toward a particular task, then chances are there is a tool or system that could help with that. With so many different things out there, you're sure to find at least one or two that, when used in combination with other motivational strategies, can help you and your team to work as efficiently as possible.
Looking for strategies that'll help you to scale your business? I've helped a number of other companies to scale, even taking their businesses from five to SIX figures. Let's see about working together. Reach out today for your FREE consultation. 
Get our Tips for Productivity - Strategies and Tools for Your Team - Worksheet delivered right to your inbox.