As entrepreneurs, it's easy to adopt a lone wolf mentality.
We're used to flying solo, and making things happen on our own –and to us, the idea of depending on anyone else for anything is a foreign concept, and not something we'd seek out, or naturally gravitate towards.
But as much as we might hate to admit it, we can't do it alone. Sure, you might succeed for a while, but you'll have a much harder time reaching the top when it's just you pulling yourself up. Sometimes you need someone to come alongside you, to introduce you to a different perspective, new connections, or ideas that you might not have thought of on your own. Often, we also need someone to take a critical look at our projects and plans and poke holes in our theories for us.
The entrepreneurial journey is filled with hurdles and pitfalls, and learning from the mistakes and successes of others can help you to avoid many of them; your shortcut to success, if you will. After all, there's no point in learning everything the hard way if you don't have to!
Enter: mentors and mastermind –or peer-mentorship groups.
While business mentors are especially invaluable when you're a young startup, even experienced entrepreneurs can benefit from having a mentor, or belonging to a mastermind group.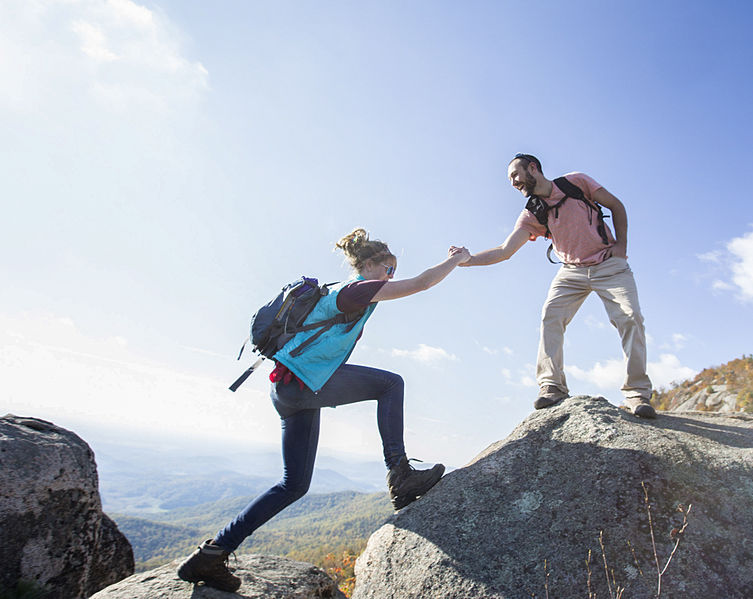 In fact, many of the world's most successful innovators, entrepreneurs, visionaries, and writers have been part of a mastermind group, or had mentors themselves.
Take, for example, Benjamin Franklin, Henry Ford, Walt Disney, J.R.R. Tolkien, or C.S. Lewis –they were all part of groups of like-minded people who met regularly to bounce ideas off each other.
And when it comes to mentors, Warren Buffett credits Benjamin Graham with helping to shape him into an investor, while Richard Branson says his uncle showed him how to harness his eccentricity into entrepreneurial endeavors.
Regardless of your industry or the business you're in, being able to benefit from other people's knowledge can give you a leg up. Not only can mentors help to keep you on the right path, they can offer valuable advice that you just can't get anywhere else. Real-life guidance from someone who has been there, done that is invaluable.
With this in mind, let's take a look at a few benefits of having a mentor now.
The Benefits of Having a Mentor
According to a UPS survey, some 70 percent of the entrepreneurs that underwent mentoring had businesses that survived for five years or longer –twice the rate of businesses that didn't have mentors.
That's significant!
Here's a breakdown on some of the benefits that come from having mentors.
Advice

Starting and running a successful business or launching a new product is hard. And the last thing you'd want is to sink all of that time, effort, and cash into something that's not going to work out. Get yourself off to the best start possible by consulting with others who have overseen successful ventures themselves.
A New Perspective

Often, when we are in the thick of something, it can be hard to see the forest for the trees. Sometimes having an outsider's perspective is the best thing that can happen to us. A mentor can help you to see areas that need improvement and won't hesitate to offer constructive criticism. And since they aren't as closely connected to the project as you are, they'll often be able to spot things a lot more easily than you.
Encouragement

A mentor will be able to offer words of support and advice, to help you make it through the challenging times. Having been there themselves already, they'll know what you're going through.
New Connections

Finally, a good mentor will be adept at facilitating connections, which means that you'll be able to leverage their extended network of contacts to find potential employees, clients, and more.
Finding a Mentor: What to Look For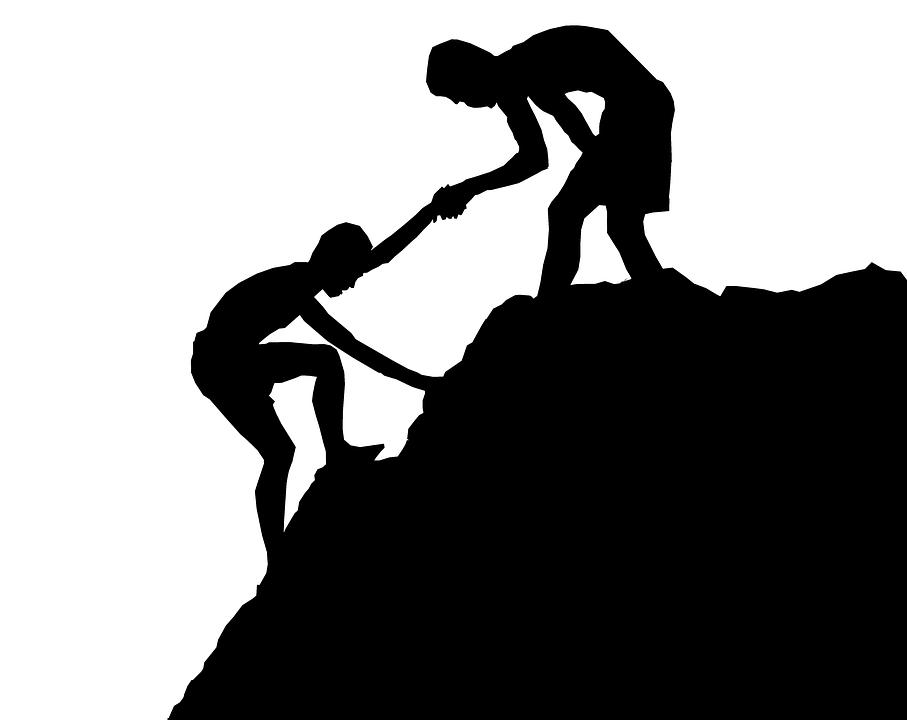 Not all mentors-to-be are created equal. And just because someone's at the top of their game, doesn't mean that they're just waiting for you, or anyone else for that matter, to come knocking for advice. In fact, often cold-emailing the very successful (read: extremely busy) folks will end in rejection. It's not personal; it's just that their busy and inundated with requests. If they were to say yes to everything, they wouldn't have time for anything else. Instead, consider reaching out to someone that you already know, or who's in your network. You may even have success joining a portal that matches mentors with mentees.
But first, let's take a look at a few characteristics that you'll want to look for in a potential mentor.
They're Honest

First, look for someone who's open –and honest. You want to find someone who's able to ask the hard-hitting questions, and say what needs to be said, even if it isn't always what you want to hear.
They're Successful

While the definition of success will vary depending on what you're looking for in a mentor, it's important to find someone with a visible track record of successes in the area that you'd like to excel in; who you can aspire to be like yourself.
They're Reflective

You'll also want a mentor who understands the importance of reflecting on their own successes, as well as failures. Avoid people who are only interested in boasting about their accomplishments, and instead, try to find someone who's introspective enough to admit that they've had their share of setbacks and failures –and have learned from them as well.
They're Open and Friendly

You'll want to ensure that your potential mentor is someone who's outgoing, friendly, and willing to give back. If they're not, they probably won't be interested in mentoring you in the first place! Often, the best advisors are people who have been mentored themselves, and understand how valuable mentorship can be.
They're Passionate About Their Field of Work

A passion for their work will usually translate into a desire to teach others too. This is the type of person who will be able to spare some time to chat with you regularly –and someone you want on your side.Finally, don't think that a mentor has to be just one person. By putting yourself out there, you can benefit from all sorts of different people, with varied backgrounds.
How to Find a Mentor
Unfortunately, finding a great business guru isn't quite as simple as drawing a name from a hat.
Equally, you don't want to just walk up to a stranger on the street and ask, "Will you be my mentor?" (Remember the Dr. Seuss book –Are You My Mother?)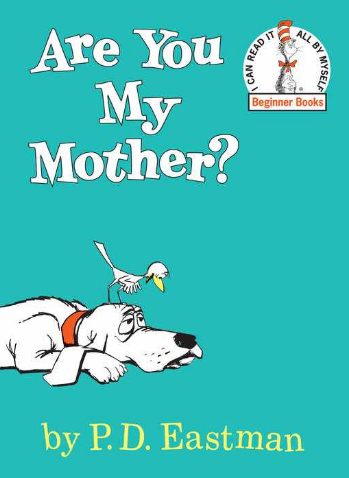 Finding a mentor can be a bit of a challenge, and that's probably one reason people aren't taking advantage of this type of partnership more often. In fact, it's estimated that on average, less than 5 percent of employees have access to mentoring and networking.
Still, if you're determined –you'll be able to find someone. Here's a look at a few different ideas to help you on your way.
In-Person Networking Events

Networking events are designed to connect people with one another and can be great opportunities to expand your professional network, and even meet potential mentors. Take a look at sites like Meetup or Eventbrite, to find upcoming business events that are relevant and of interest to you. When attending a networking event, try to talk to as many people as possible to create a solid network for yourself. Then look to connect with them, and keep in touch on LinkedIn or Twitter. Make a point to interact with them online –sending them the occasional news story that's of interest to them, or responding to their posts on social media, building up a rapport with them. Then, and only then, should you consider them as a potential mentor.
When it comes to enlisting them as a potential mentor, take care in how you approach the subject with them. Asking for a big commitment upfront with something along the lines of, "Will you mentor me?" is unlikely to get you very far. Instead, try taking a much more casual and less commitment-heavy approach. Consider something like, "I have a few business concepts that are related to your industry, and I'd love to run them by you to get your thoughts. I wonder if you'd possibly have time in the next week or two to hop on a quick Skype call with me?"
LinkedIn

LinkedIn is a great place for professionals to connect, and it's ideal for finding potential mentors. With LinkedIn, you can search for specific skills or experience –allowing you to search for things that would be ideal for a mentor to have. Again, you don't want to approach someone out of thin air and ask if they'd be able to mentor you, but by communicating with them regularly, you'll be able to build up a relationship, and in time may feel more comfortable reaching out.
Someone Who's Already in Your Network

Do you have someone who's already in your network who you feel would make a great mentor? As long as you regularly speak to them, you could consider asking them if they'd be interested in meeting up with you for a coffee, or on Skype for a short phone call. Again, don't just go all the way to the "mentor" question right away, instead, take it slow –after all, you want to make sure they're a good fit before you ask them to commit to a once-weekly call. You'll also want to avoid putting them on the spot so they don't feel awkward if they have to turn you down.
Online Mentor Groups

Perhaps one of the best ways to meet up with a potential mentor is by joining an online mentor group. These websites help to connect those who are searching with potential gurus. Ten Thousand Coffees is one such portal that helps to match you with a mentor, or try Find a Mentor. You could also have a look at forums and groups –like Reddit. Head over to subreddits where you can ask around –like r/entrepreneur, r/smallbusiness, or r/ecommerce. Do a search for "mentor" to see how others have gone about asking about mentorship opportunities before.
But it's not just a mentor-mentee relationship that you can benefit from; joining a mastermind group can prove to be another great resource for entrepreneurs as well.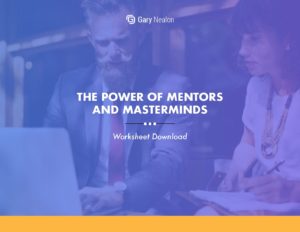 Get our The Power of Mentors and Masterminds Worksheet delivered right to your inbox.
Benefits of Having a Mastermind Group
In addition to finding a mentor, having a mastermind group can also be an invaluable way to receive advice and give it out yourself.
Mastermind groups are a form of peer-mentorship. Think of them as a continual, ongoing support group of people who are working on their projects, while helping each other out.
There's nothing like being able to meet up with your peers, bounce ideas off of each other, and learn something or two while you're at it.
Keep in mind that mastermind groups vary considerably –not just from industry to industry, but in terms of their purpose. For instance, you can join a group primarily for accountability, for high-level broad-reaching business advice, or ones that are more industry specific. The best one for you will depend primarily upon what you hope to gain from the group. Don't be afraid to join more than one! Each will offer different benefits, varying perspectives, and angles for you to view things through.
The mastermind groups that I'm in vary quite a bit, and generally include a mix of the following:
Niche-Specific Masterminds: For me, this would be a group of e-commerce people that I know who share techniques and ideas that work.
Accountability Masterminds: In accountability masterminds, members set goals and the group holds them accountable.
High-Level Masterminds: These groups are more diverse, giving you access to a wide range of industries and strategies.
Some of the ones that I participate in are:
Your ideal groups may vary from mine. What matters is finding a group, or variety of groups, that will be a good fit for you, and benefit you the most.
Here are a few benefits of joining a mastermind group.
Accountability

One benefit of a mastermind group is accountability. With a group, you'll be checking in with each other regularly, and giving an account of things that you're working on, or struggling with. And when it comes to actually getting things done, knowing that your support group will be asking about how it went will help to spur you on.
Feedback

A mastermind group will give you a chance to gain valuable feedback –and not just from anyone, but from people who are in the same boat as you. They'll be facing similar struggles, and will know exactly where you're coming from. Like-minded entrepreneurs will be able to give you a unique perspective that's unlike anyone else's, helping you to weigh up the validity of your ideas, plans, and approaches.
The Chance to Network

Mastermind groups also present a great opportunity to network. Not only with those in your group itself, but also with people that your group members might know! Expanding your network helps to open more doors, and having different connections in various industries can come in handy.
Opportunities to Collaborate

Finally, it's not a strict purpose of a mastermind group, but meeting up with your peers could give you opportunities to team up for different tasks as well. For example, say someone in your group is a web developer; you could ask them for help with an idea for a new app, or even outsource the project to them.
Tips for Joining or Forming a Mastermind Group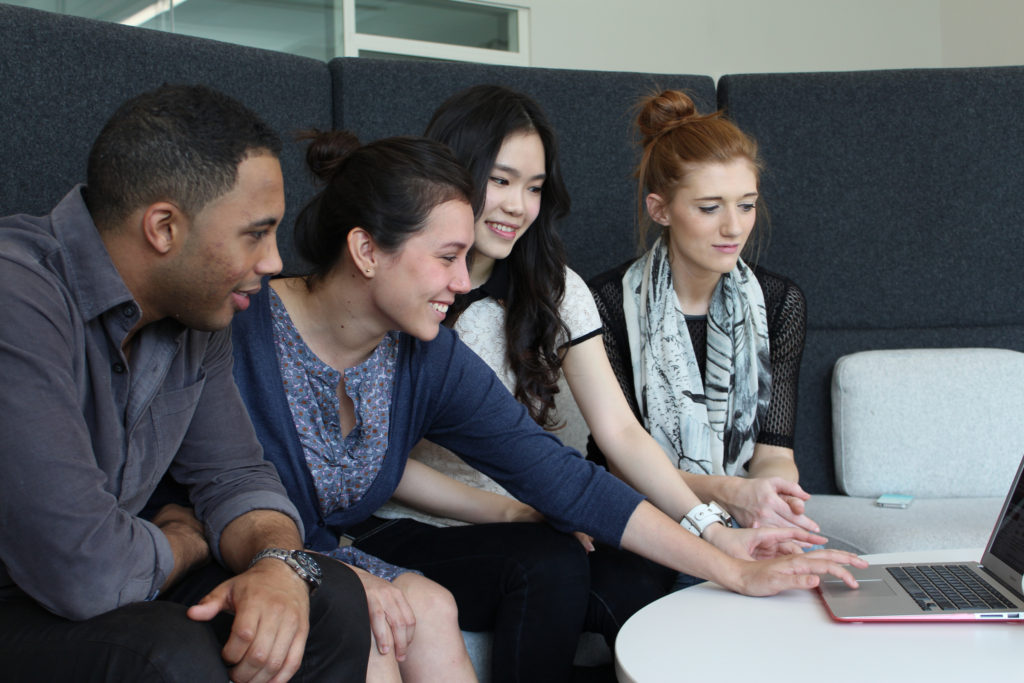 So you'd like to join –or form, your own mastermind group?
It's important to keep in mind that not all mastermind groups are created equal. The best groups are formed when every member has something to offer. With this in mind, here's a look at a few tips for finding, and forming, successful peer-mentorship groups.
Forming an In-Person Mastermind Group

If you'd like to form a mastermind group that meets in person, then consider getting started with a portal like Meetup.com. In most cities, there are lots of local entrepreneurs who are looking to connect with others, and it's easy to join. If you don't find anything in your area, you could always start your own group.
Forming an Online Mastermind Group

An online mastermind group is another great option. With these groups, you can meet up via Skype or Google Hangouts regularly. To get started, you can ask around forums or Facebook groups to find online groups for online entrepreneurs. If you don't see anything, consider taking the initiative and starting your own mastermind group and asking if anyone else is interested in forming one with you.
Corey Ferreira, entrepreneur and content creator at Shopify created a helpful template that's similar to the one that he uses when reaching out.
Hey everyone,
My name is Corey, I'm an entrepreneur and CEO of X. I'm interested in starting a mastermind, aka peer-mentoring group, with a few other motivated and ambitious entrepreneurs. You don't need to be extremely knowledgeable or very successful. I'm just looking to meet with other entrepreneurs on a weekly basis, on Google Hangouts, where we can help one another and grow together. If you're a positive person and serious about your business, I'd love to have you be a part of my mastermind group.
[a section talking about what you bring to the table, your specialties, skills and experience.]
If you're interested, give me a little background on yourself, what you'd like to get out of this mastermind group, and what you think you can contribute and I'll contact you!
"As long as you don't make it all about you and you are genuine in wanting to create a peer-mentoring group where entrepreneurs can help one another and grow together, people will be interested," Ferreira says.
For more on forming mastermind groups, be sure to check out his helpful article: Why a Mastermind Group Can Accelerate Your Success (And How to Form One).
Any time that you have the opportunity to benefit from someone else's experience and knowledge –don't hesitate to do so! Whether it's in the form of a mentorship or a peer-mentorship, connecting with others can open up doors of opportunity, help you to sidestep many common issues that entrepreneurs face, and even enable you to accelerate your career or business' growth in a way that few things can.
It's worth spending some time finding a mentor, participating in networking events, and getting involved with a mastermind group. Who knows? Maybe eventually you'll even give back as a mentor yourself!

Have you had a mentor who helped you? Or are you part of a mastermind group? Share your experience and tips in the comments.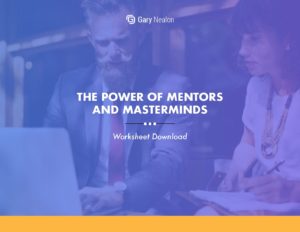 Get our The Power of Mentors and Masterminds Worksheet delivered right to your inbox.