E-commerce Accelerator Event – Special Pricing
$5,000.00
I appreciate your enthusiastic response to my post!  The goal of the private event would be to give you hands on help with your business in an intimate setting, and supply you with the exact road map I used to scale my e-commerce business to $40 million+.  We will be doing hands on work on your business in a group setting, so you can confidently walk away with a plan to help your company scale to 8 figures. Over the course of 3 days, I will break down what it took me 11 years to master.
By the end of the 3 days you will have:
A clear vision of who you are talking to, how to talk to them, and the story you are creating for your company/brand

A strategy for where to reach them, and how to build consistent paid and free traffic from multiple traffic sources

A plan for how to effectively monetize your traffic to increase both life time value and overall revenue, which will allow you to drive even more traffic

A process for how to scale your team as you grow, and how to make your company as attractive as possible for if/when you decide to sell
Format
Over the course of 3 days, we will tackle the three pillars of business growth- Message, Marketing, Monetization
Day 1:  Message – This will be the foundation for everything you do in your business.   By the end of Day 1 you will walk away with a clear understanding of WHO your target customer is, where you should be targeting them, and WHAT keywords you should be targeting.   This will lead into your brand and story guide, which will help create consistency across all platforms, and make sure your brand has a story behind it. We will round out the day by breaking down your site, and making sure it optimized for conversions.
Day 2: Marketing – Once you know who you are talking to, how to talk to them, and the story you want to tell them, we will focus on driving those customers to your site.   We will focus on both paid and free traffic, and making sure that you have a diversified traffic flow so that you are not dependent on any one platform (one of the biggest mistakes that I see most small businesses making).   You will get a breakdown of each social platform, the various marketplaces that you should be leveraging, how to build a solid foundation of back links to your site, and of course my favorite… content creation and distribution.  By the end of day two you will have a clear plan for driving eyeballs back to your site from paid traffic, organic traffic, content, and marketplaces.
Day 3: Monetization – Now that you know who to target, and how to get them to the site, we will focus on how to generate the most revenue from them.   Most business owners focus on be profitable on each order, but we are going to focus on how to increase the life time value of each customer, and run through other monetization strategies to increase the profit to your bottom line.   We will also talk about how to best handle all of the day to day tasks, how to handle your team as it grows, and how to position your company to sell. By the end of day 3, you will have a clear path of how to increase revenue AND profitability of your company, without having to double the number of hours you are already working.
We will also have some very special guests stopping by to share their knowledge and business experience, which will be invaluable! At the same time, we will be sharing best practices from each of the attendees, so you will get to see what is working in other niches that you can apply to your own business.
Logistical Details
Where:  The event will be at my home in Huntsville, Utah.  If you have never been to Utah, you are in for an amazing experience, as it is one of the most beautiful parts of the country.  The house is fully equipped with a gym, sauna, hot tub, and plenty of space to escape to implement everything you learn or to grab some down time.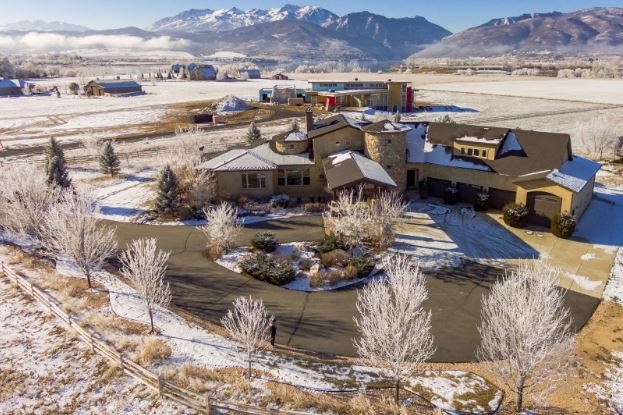 When:   Due to the demand, we have two events available
Sept 23-25 (welcome dinner on the night of the 22nd)
Nov 4-6 (welcome dinner on the night of the 3rd)
What's included:
3 days of incredible content as mentioned above

A customized website and competitor analysis by my team, with a quarterly report for a year (think of this as having your own personal spy on your competition)

Lodging and Private chef for all of your meals

60 day check-in call to make sure you are hitting your goals

Facebook group for on-going support

Access to my rolodex to help fill in any gaps you might have on your team
Investment:  $10,000  $5,000  
I'll be polishing the workshop format up after this event and selling it for 10k and having more people attend, so the smaller group will be getting more of my hands-on time and more masterminding with others which makes the value of our 3-days far more valuable than what I'm charging. All I ask is that at the end of it you give honest feedback on what I could improve, and what provided the greatest value for you.   I believe in this process so much, that if you implement everything we cover and you can't get a 10x return on the investment in the next year, I will be more than happy to refund your money.
If everything sounds good, let's schedule a time to jump on a call to answer any questions you might have, and lock in your spot for the Ecommerce Accelerator.
Schedule a Free 20-Minute call with Gary
How we work together depends on your specific needs and situation as well as your objectives and the opportunities available to you.
How we work together depends on your specific needs and situation as well as your objectives and the opportunities available to you. Before we decide to work together, let's have a brief 20-minute phone call to discuss goals and objectives.
In doing so, you'll discover how high-level digital marketing strategies and marketplace diversification lead to e-commerce expertise and, ultimately, increased sales and significant growth for your business.
Schedule a no-cost consultation with me today, and together we'll uncover how to close the gaps in your digital marketing efforts and sell more products:
Obtain a better understanding of what metrics should be driving your business.
Tackle the two core metrics that most business owners struggle with.
Walk away with one big monetization strategy that you can implement in your business.